By Marina DiMaio, AGGV Marketing Assistant
From the rugged terrain-like textures found on John Chalke's plates to the geode-like beach glass glazing Alexandra McCurdy's stoneware bowls, current exhibition, Throw Slip Spin: Studio Ceramics from the AGGV Collection, continues to inspire and impress!
In our ongoing celebration of the AGGV's striking ceramics collection, we searched high and low for some of our wildest ceramics. Get ready to discover some of the incredibly inventive ways the artists in our collection have reimagined and reinvigorated this essential, and innately transformable, material, of earth and water – taking us "back to the land" (as Diane Carr accentuated in the 2012 exhibition, Back to the Land), through "the ills of the city", and far off into the future!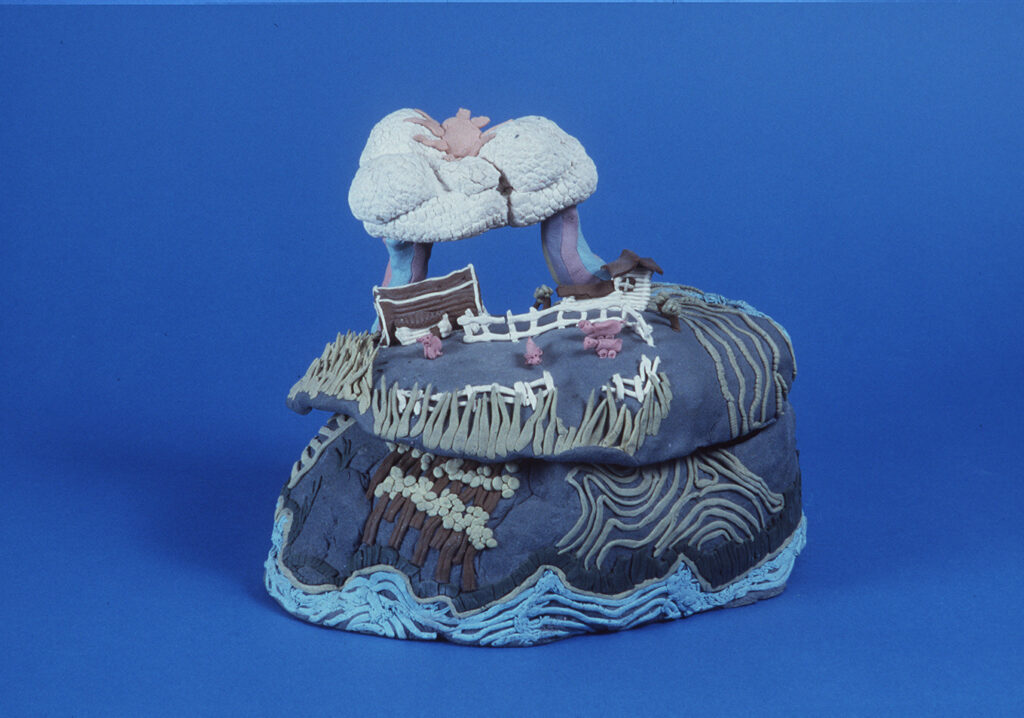 First up is a fantastical cookie jar by Valerie Pugh – an artist originally from Calgary who moved to the West Coast in 1976, where she joined a studio working with other female artists from the Vancouver Women's Interart Society. Pugh became well known for her small ceramic environments, where she sculpted elaborate scenes and facades exploring and contrasting "farm art" with iconic city structures, like the renowned Ted Harris Paints Shop formerly located in Hastings, Vancouver, or the well-known Emily Carr House, found on Government Street in Victoria. In 1981 Pugh participated in a two-person exhibition at the AGGV with Bill Rennie, titled, Ceramic Sculpture.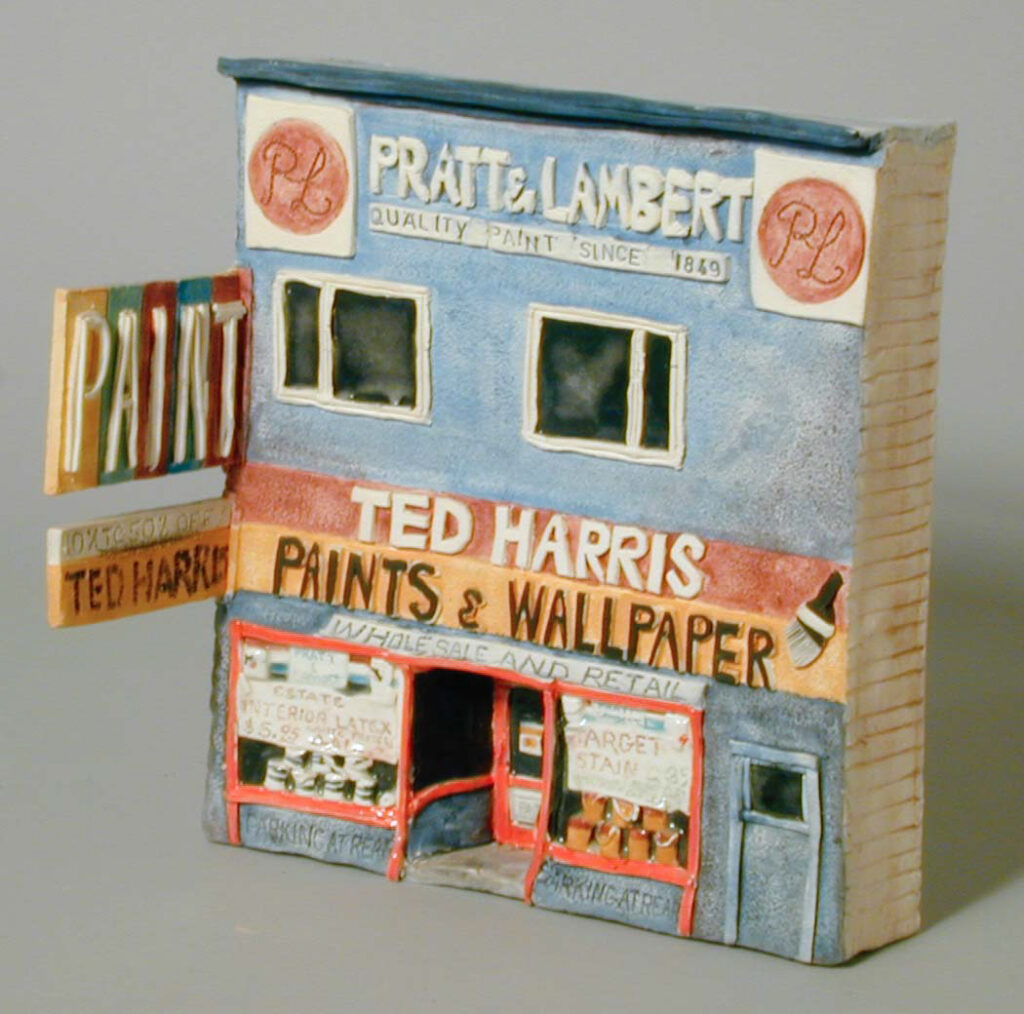 David Thauberger is known for his quirky ceramic tableaus incorporating a range of non-traditional materials, such as enamels, acrylics, crayons and wax. These meticulously crafted scenes draw inspiration from Thauberger's extensive antique postcard collection, tourist imagery, folk art, ordinary spaces, and cultural and architectural icons found in Saskatchewan. Oh How the Money Rolls In is a piece with a detachable mug, which reads as a kind of extravagant coaster – an exciting exploration of both form and function.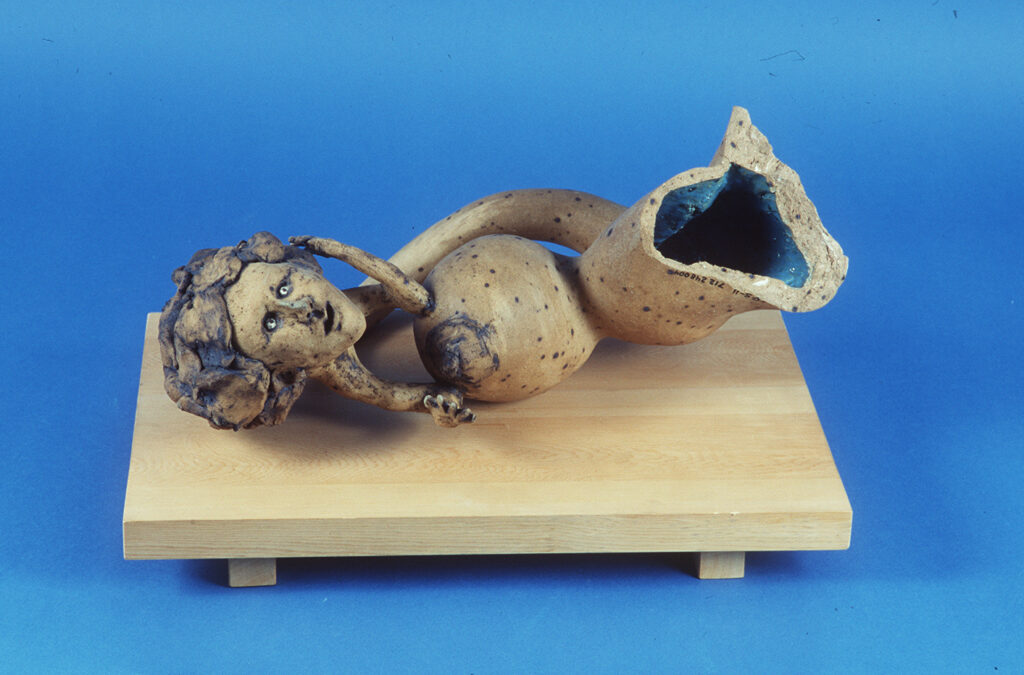 Next up is a whimsical ceramic figure by David Toresdahl – an artist born in Austin, Minnesota, who moved to Vancouver Island in the 1980s. Toresdahl became known for his dark comic style, and ceramic assemblages, which would travel in exhibitions throughout BC and Ontario. His work was also exhibited in the Massey Sales Gallery at the AGGV in a show which included over 100 small-scale ceramic heads. Toresdahl's partner, Louise Bohun, says about his work in a Times Colonist article by Robert Amos, "Almost everything is a self-reflection, if not a direct self-portrait."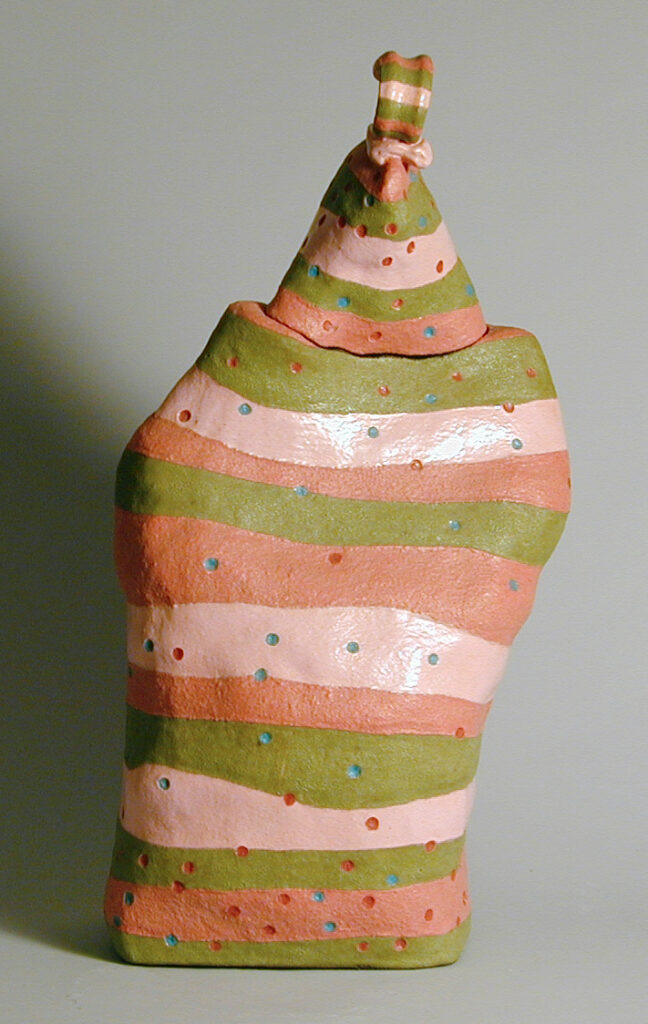 Speaking of David Toresdahl, we are always thrilled to discover more about the artistic influences and interconnections between the artists in our collection. Check out these two ceramic sculptures by American artist, John McCuistion, gifted to the AGGV by David Toresdahl.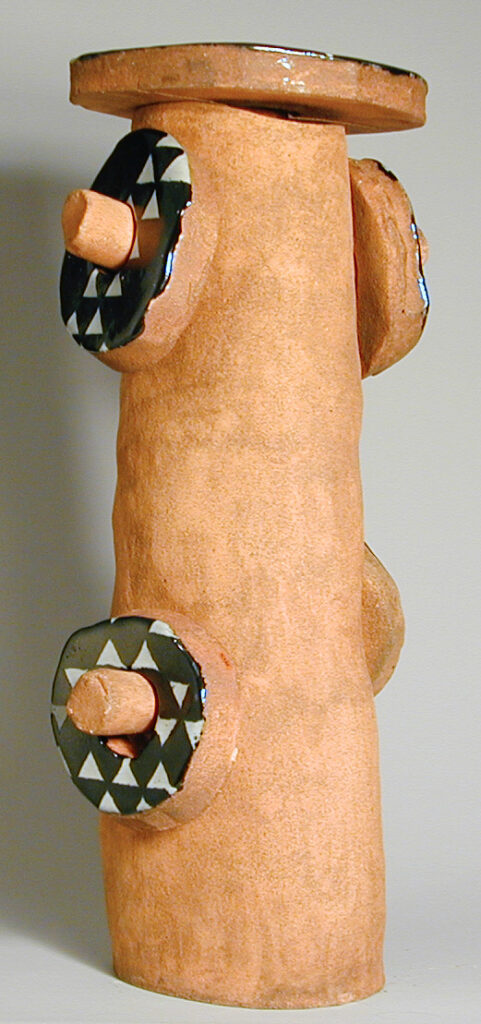 John McCuistion says about working with ceramics, "I've never had a problem coming up with ideas. From humor to protesting wars, any subject is fair game. I love the physicality of clay and the communal experience of working in the ceramic studio. Clay is rewarding and confounding, so it is always a challenge."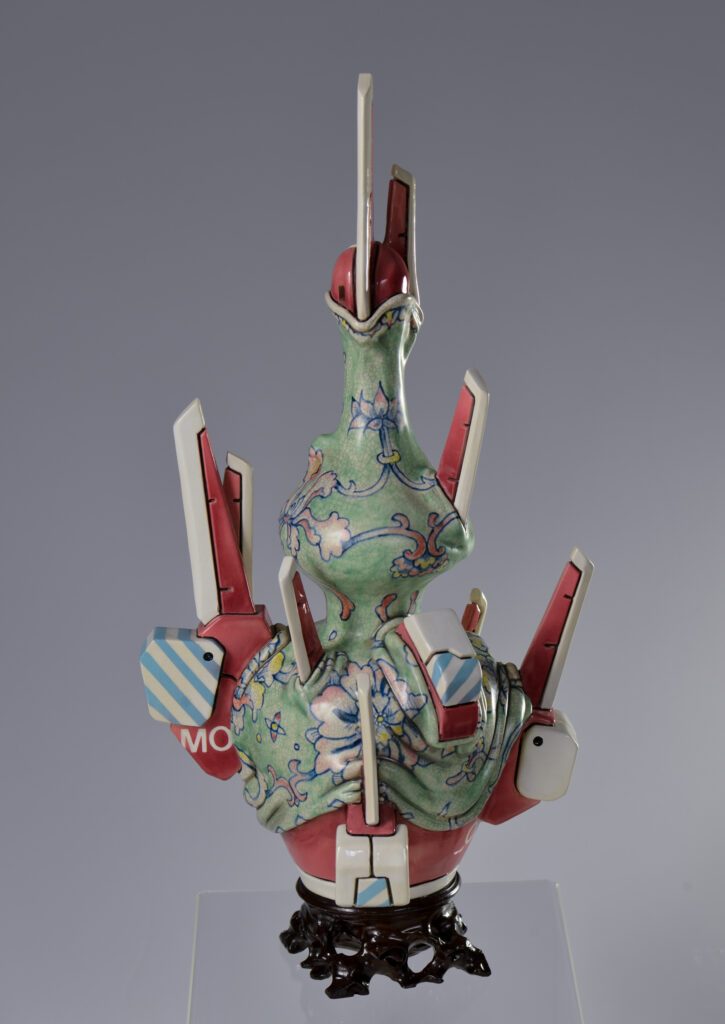 And finally, as we conclude our wild ceramics tour, we are excited to share this futuristic Ming Vessel, from Brendan Tang's Manga Ormolu series – a piece that the artist defines as a "mash-up" of Japanese anime, French gilded ormolu, and robot prosthetics. It is both a playful and critical investigation of cultural appropriation, hybridity, and art versus craft.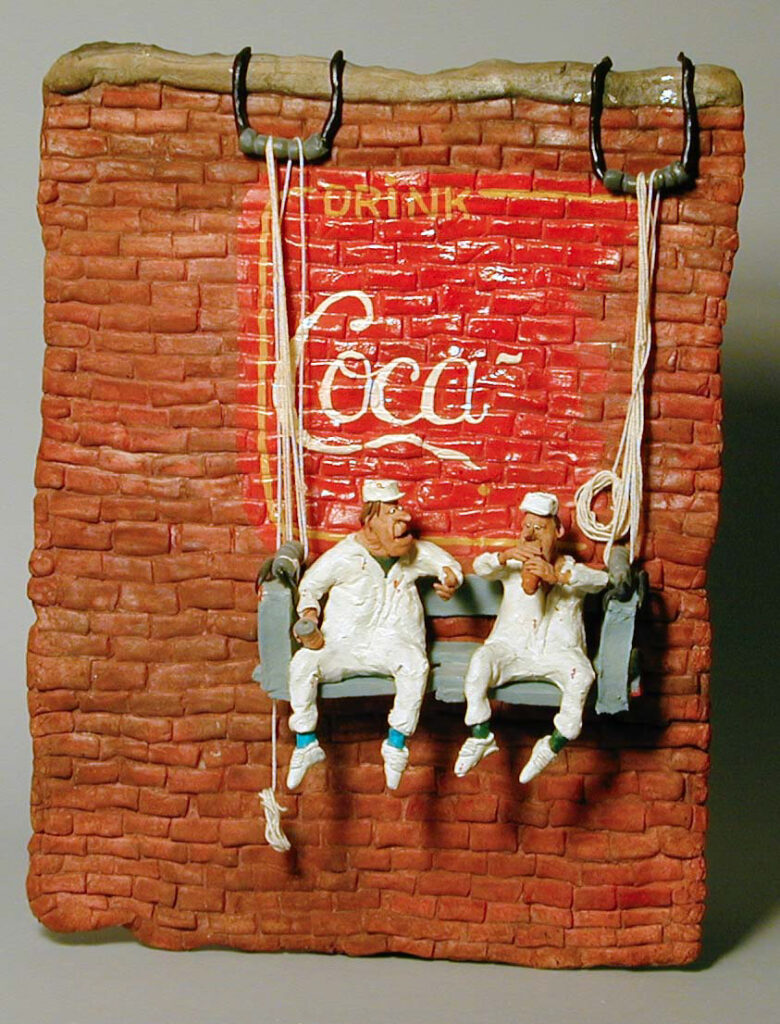 Looking to see more? If you enjoyed these playful ceramics, check out the AGGV's e-museum, and login to MyCollections curate and share your own wild collections!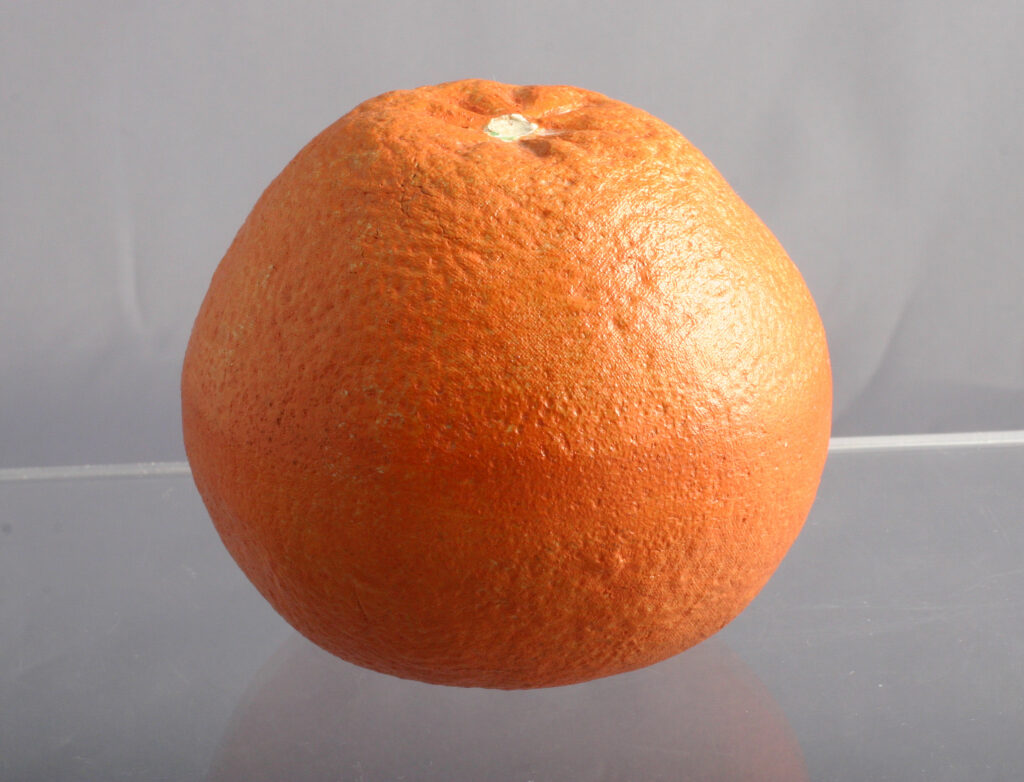 Feature Image: Valerie Pugh (Canadian, b. 1952) | Emily Carr's House, 207 Government St., Victoria | 1981 | Porcelain; pearlite; glaze; stain; pencil; crayon | Peter Cotton Memorial Fund and Canada Council (1981.154.002)