By Audrey Wang, AGGV Volunteer
The centenarian and beloved BC-based artist and philanthropist, Gordon Appelbe Smith, worked prolifically up until he turned 100. The AGGV is fortunate to have many of Smith's artworks that document his West Coast aesthetic. This body of works also serves as a profound testament to the art movements of the 20th century in Western Canada.
Born in England in 1919, Smith was exposed to art at a young age by his watercolourist father who brought him on trips to the National Gallery and the Tate Gallery in London. He moved with his mother to Winnipeg in 1933, enrolling in the Winnipeg School of art, where he studied between 1937 and 1940 under the tutelage of L.L. Fitzgerald and Walter Phillips. While in Winnipeg he also worked part-time as a catalogue illustrator for menswear at Eaton's department store.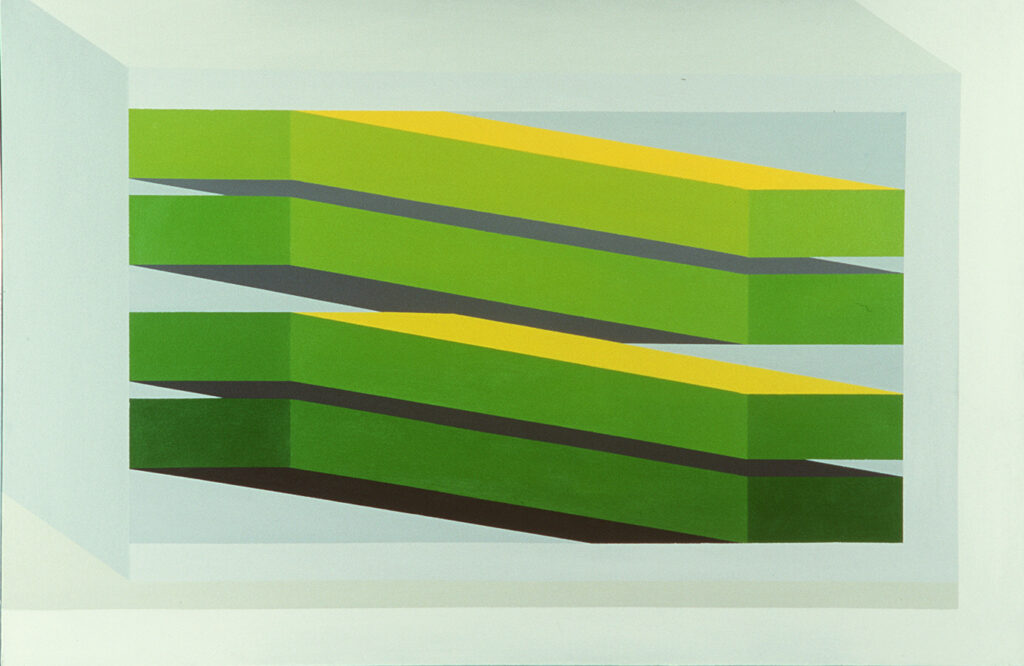 In 1939, he made a trip out west to attend the Expo in San Francisco where he discovered the works of modernists such as Duchamp and Kandinsky, opening his eyes to the art of abstraction. Another significant aspect of that trip was meeting Marion Fleming in Vancouver. He subsequently moved to Vancouver in 1941 to marry Marion, shortly before being deployed overseas with the Princess Patricia's Light Infantry in the Second World War. He was badly injured in Sicily, and after treatment in a hospital in North Africa, he returned to Vancouver in 1944. His first solo exhibition at the Vancouver Art Gallery showed works he had made while overseas, much of it documenting the war.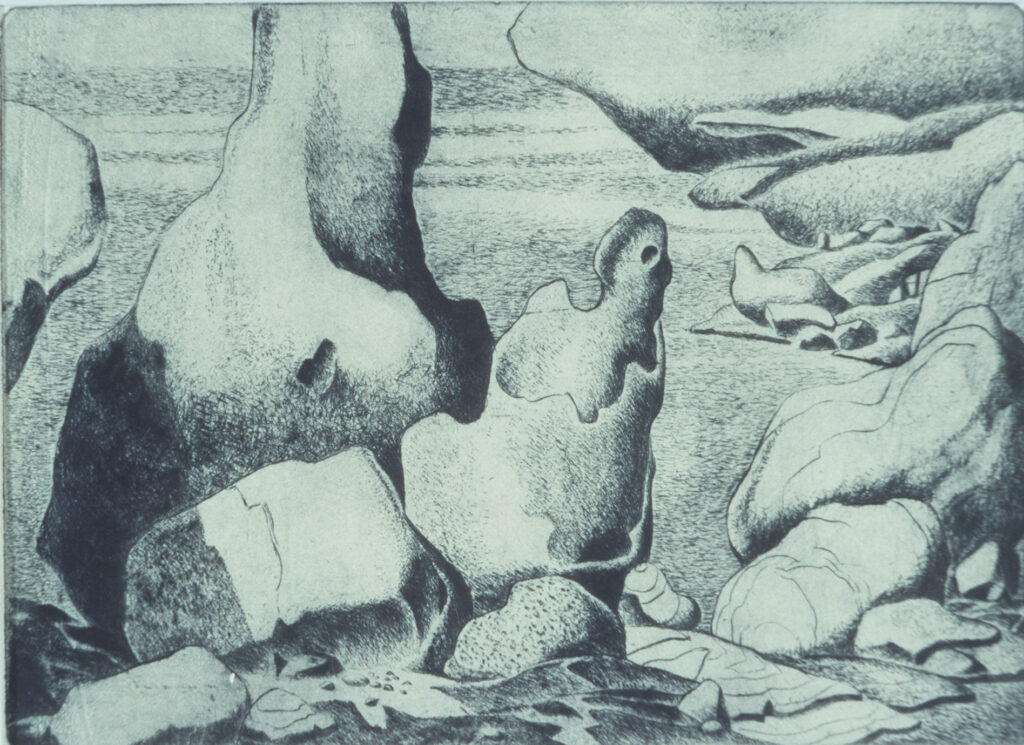 Smith completed his art degree at the Vancouver School of Art, followed by a teaching career there from 1945 to 1954. He also exhibited again at the Vancouver Art Gallery in 1947. With Lawren Harris at the helm at the Art School, Smith was in the midst of a vibrant period of intense study and creative exploration, meeting many significant Canadian artists of the time through Harris and the School, and sharing ideas. After he became employed as a graphic design instructor at the School, Smith was responsible for bringing in the School's first intaglio and lithographic presses.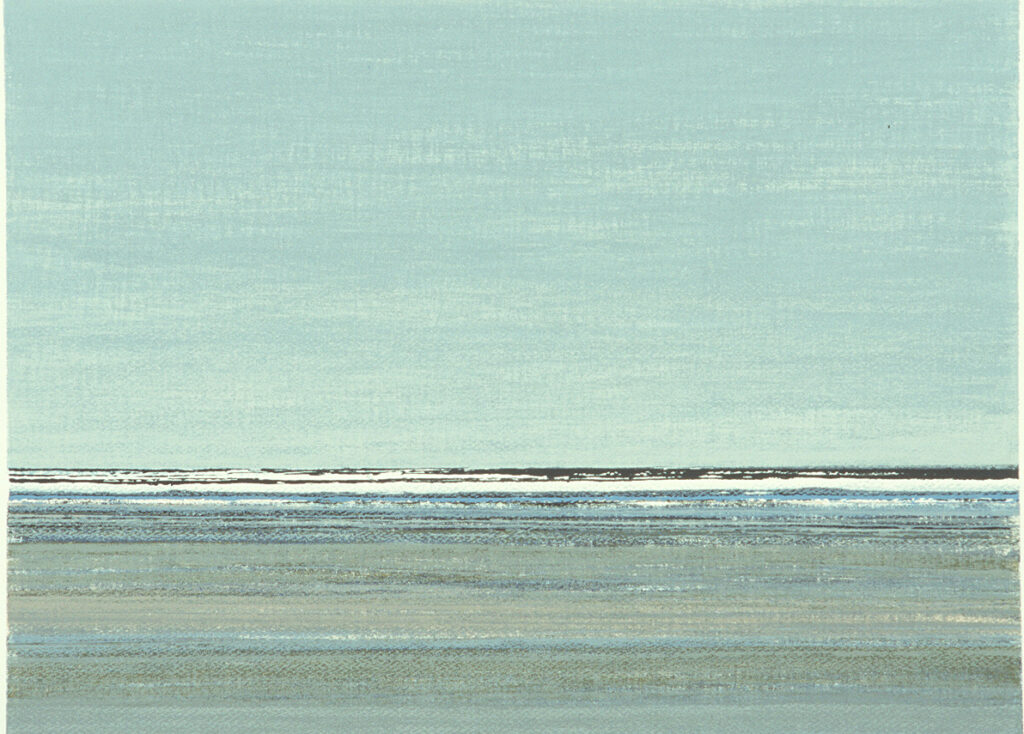 In 1950, Smith made another trip to San Francisco where he enrolled in the California Institute of Fine Art. This is a defining time in his development as an artist where he discovers abstraction in art and the freedom in non-figural expression. Henceforth, Smith's creative focus became the act of painting itself. In an interview with the Gordon and Marion Smith Foundation, Smith describes the effect of abstract painting on his life:
It's just a way of life. It's not work.
The 1950s also marked a return to landscape, as a means of non-figurative expression. With landscape, he could show the beauty of British Columbia, while playing with the tensions between representation and abstraction.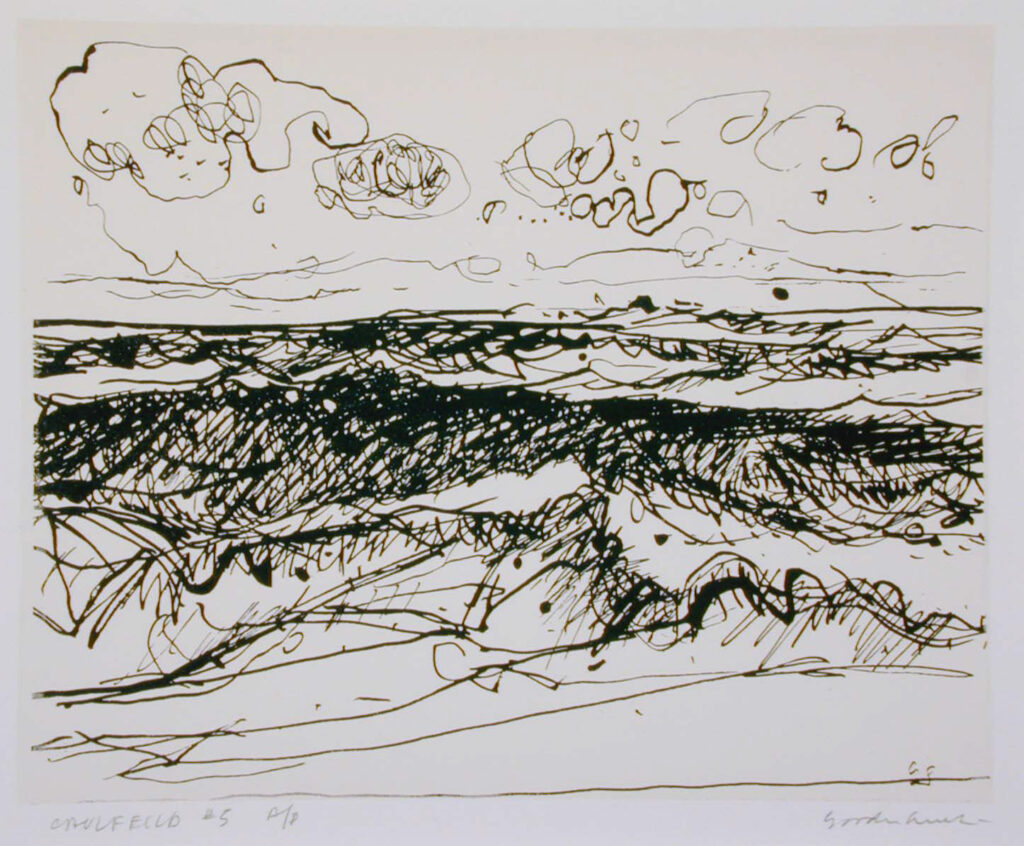 The 1950s and 1960s were periods of collaboration for Smith. He joined the Canadian Group of Painters led by his mentor Lawren Harris in 1956, and in the same year was hired by the University of British Columbia as its first instructor in the Art Education department. Art education became Smith's calling. He enjoyed teaching and learning from his students regardless of age. During this time, he also continued to travel in order to learn more about art in other parts of the world, as well as collaborate with various contemporaries on artworks for public spaces. His teaching career also took him to the Banff Summer School of Art in 1971 where he developed many art and painting courses.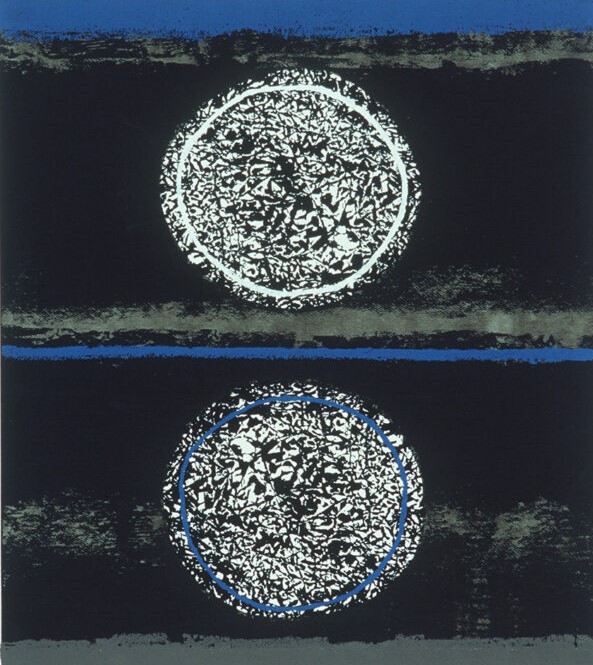 In 1982, Smith retired from teaching to focus on painting. He, nevertheless, worked tirelessly on what he was passionate about – teaching art and making art accessible to everyone. He founded Artists for Kids in 1989, organizing fundraisers for art education through the sale of prints by significant Canadian artists including himself, Jack Shadbolt, Bill Reid, Ken James and Bill McDonald. The movement gained momentum through Smith's travels across Canada advocating for his charity. Through exhibiting his works, teaching workshops and philanthropy, Smith lived by his words of making art education available to all who wanted it. Gordon and Marion Smith's charity work culminated in the establishment of the Gordon and Marion Smith Foundation in 2002. Its initial mandate was to support the Artists for Kids program. Today, it goes further by supporting art enrichment programs throughout the Lower Mainland with a goal "to support and encourage the arts in everyday life".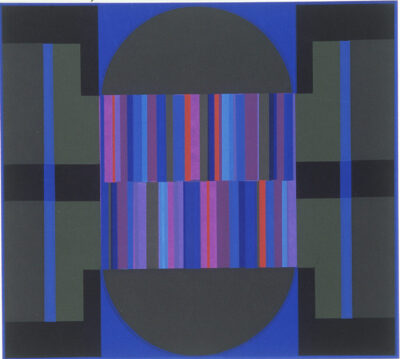 During his lifetime, Gordon Smith accumulated numerous awards and accolades, including honorary doctorates from UBC and the Emily Carr University, the Order of Canada in 1996, the Order of B.C. in 2000, the Audain Prize in 2007 and the Governor General's Award in 2009, the same year that Marion passed away. His works are found in many cities in Canada, as well as overseas in New York, Washington and London.
Feature image: Gordon A. Smith (1919-2020) | Coast Range | Oil on canvas | Leon & Thea Koerner Foundation Funds (1960.040.001)