The Art Gallery of Greater Victoria is committed to high quality educational programming. We launched the Teacher Resource Guide in September, and since then, our Gallery educators Sherry Willing and Jen Van de Pol have been busy facilitating 1/2 day workshops in participating schools along with guest artists Alexis Hogan and April Russell.  We look forward to the new year of nurturing art engagement in the schools and inspiring creative and critical thinking with students.
Image featured above: Meryl McMaster | Wingeds Calling, 2012 | From the series In Between Worlds |  Digital Chromogenic Print, 94.6 x 130.9 cm
The Teacher Resource Guide is easy to access, download and use in any classroom in Victoria, across BC and beyond. Entitled Powerful Pictures: Representation and Storytelling, it features artwork by four thought-provoking, contemporary, Indigenous, Canadian-based artists from our collection: Sonny Assu, Terrance Houle, Meryl McMaster and Marianne Nicolson. Students of all grades (K-12) can learn about these artists and their work as a class.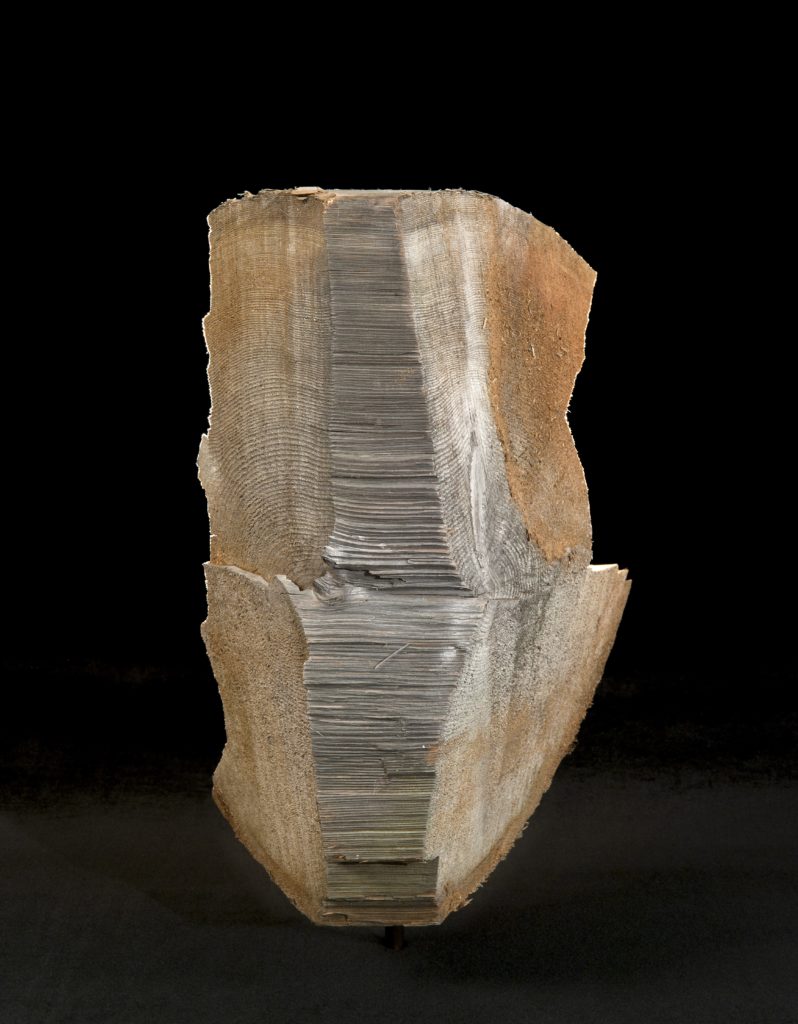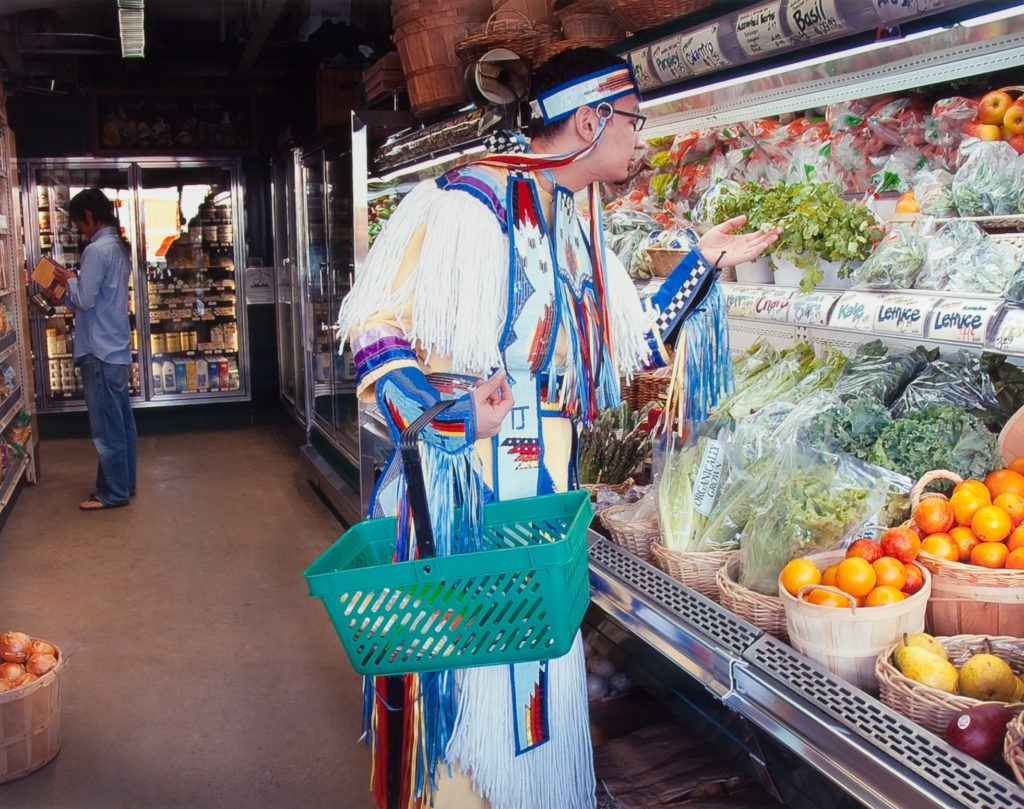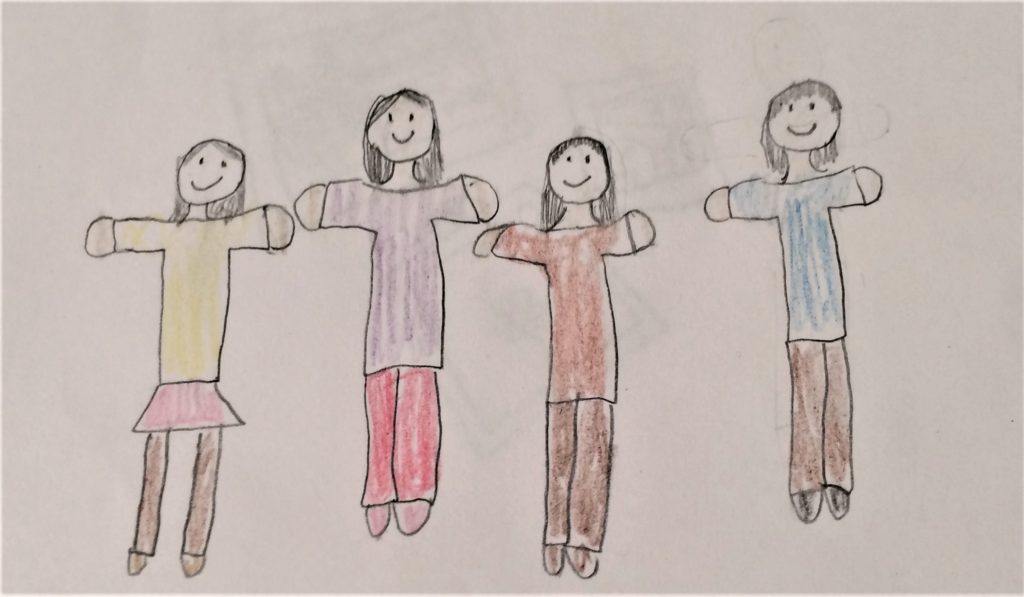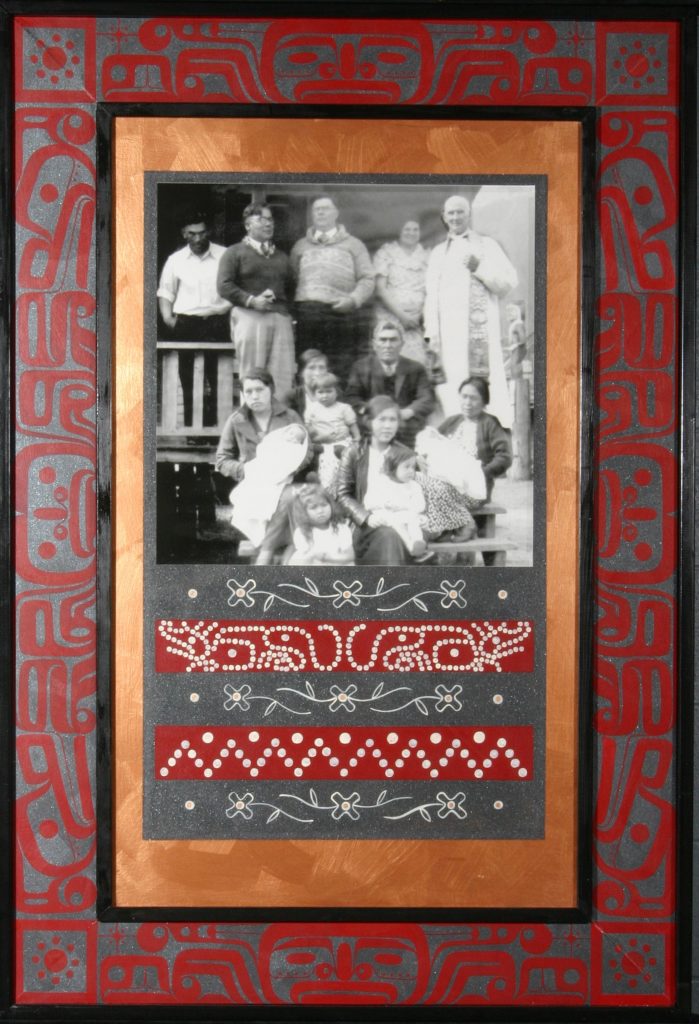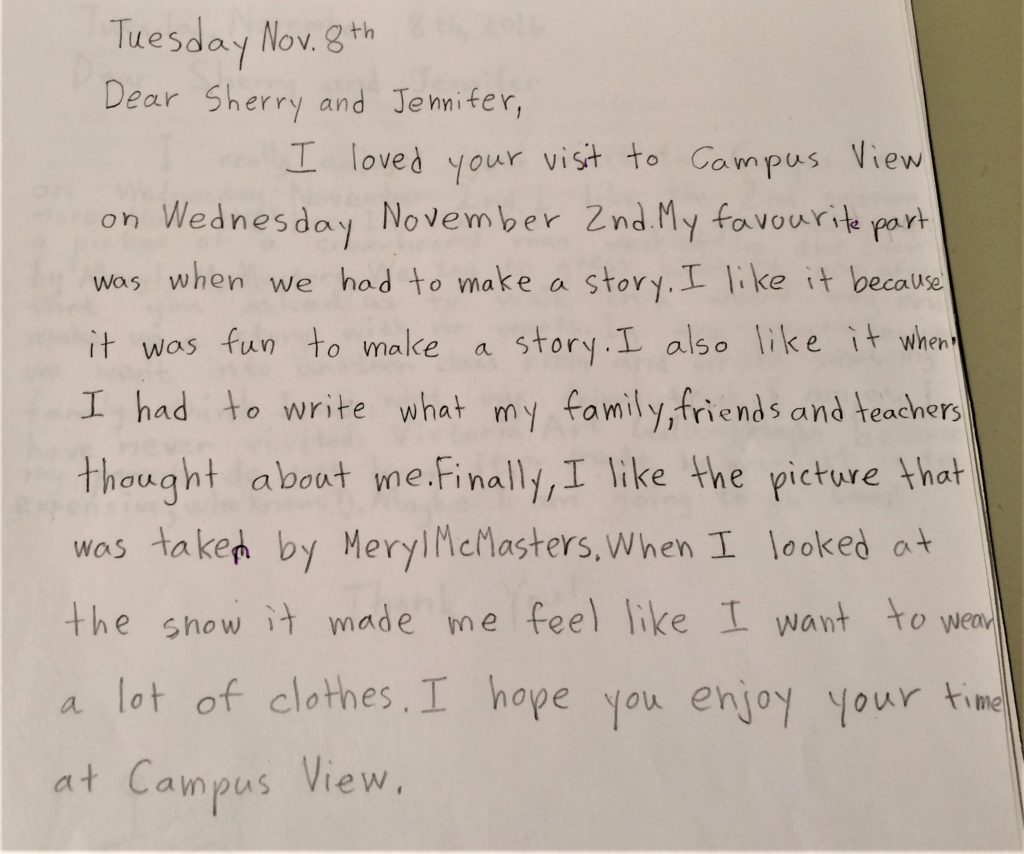 Click here to learn more about the Teacher Resource Guide.