The AGGV is excited to present OFFSITE | INSIGHT, a new Gallery series in collaboration with the arts community. Presented in offsite locations around Victoria, connecting with local communities, environments, and artists from the region.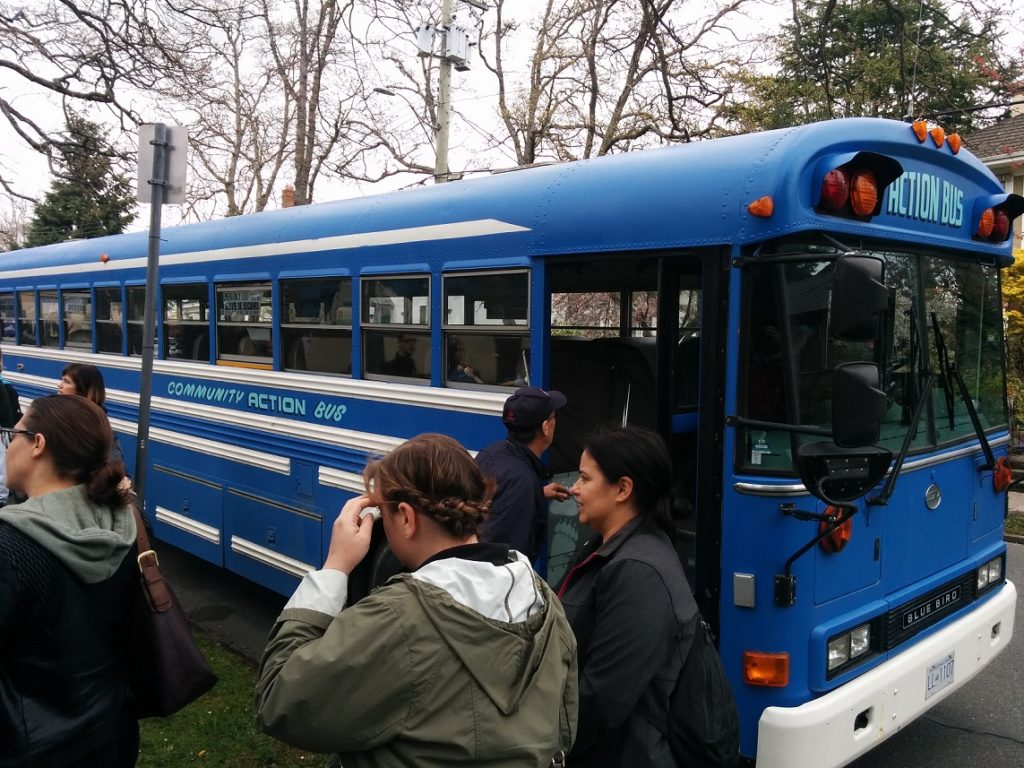 The inaugural event kicked off in April with a Forest Exploration with Jens Wieting, Forest and Climate Campaigner with Sierra Club BC. Participants climbed aboard the Community Action Bus at the Gallery and were transported to Goldstream Park. Once there, they took part in a walk and a discussion about Vancouver Island's disappearing old-growth rainforests, a subject explored by artist Emily Carr. As evident from the exhibition on show at the Gallery, Picturing the Giants: The Changing Landscapes of Emily Carr, Carr was very much before her time in her vision for environmental conservation.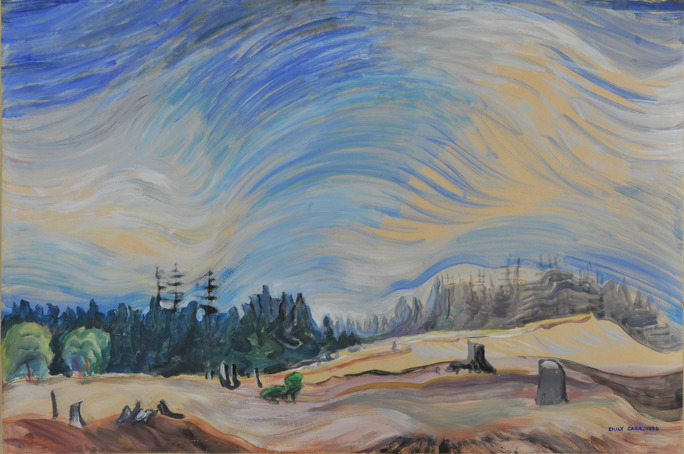 "By taking this program and conversation out into the local rainforest with Jens Wieting from Sierra Club BC, we were able to have a dynamic full sensory experience. To be in nature thinking about the W̱SÁNEĆ communities long history on this land and the interconnectedness of land, water, and wildlife within this ecosystem was really important. It is easy to see how these sites and colours inspired Emily Carr's paintings. We had a great group of people with us who shared their knowledge about the plant life and were so enthusiastic about this type of programming, altogether it made for a great afternoon. Special thanks as well to Erich and Andrew from the Community Action Bus who got us all safely out to Goldstream and back!"

– Nicole Stanbridge, Curator of Engagement, AGGV
The second OFFSITE|INSIGHT event is an exciting one. Moving Change with Brendan Fernandes will take place over several dates in June, with surprise locations that won't be revealed until later when the artist sends out text messages on time and venue!
Brendan Fernandes is an internationally renowned Canadian artist of Kenyan and Indian descent who has exhibited widely in Canada, the United States and in Europe and Asia. His most recent projects bring a return to his past life as a dancer. Moving Change is a performance that invites dancers and movers to collaborate in a week-long workshop to generate gestures and movements that question the body's visibility in a public space as it collectively moves, gathers and attracts other bodies to participate in or to acknowledge critical mass within urban and natural environments. The piece aims to question the body's agency in critical mass where it, at times, may be visible or perhaps invisible within the site specificity of Victoria's urban and natural environments.   
In collaboration with Dance Victoria, Moving Change will consist of three dynamic performance interventions in public spaces around the city. There will also be other related events held in conjunction with Moving Change.
Feature image: Brendan Fernandes, Steady Pulse, Recess, New York, 2017. Performers: John Alix, Khadija Griffith & Oisín Monaghan. Uniforms by the Rational Dress Society. Photographer: Wendy Ploger. Images courtesy of Monique Meloche Gallery, Chicago and Recess, New York.
Open Rehearsal with Brendan Fernandes | June 13 | 4-7 PM | 2750 Quadra Street, Victoria
In Conversation with Brendan Fernandes & Amanda Jane Graham | June 14 | 7-9 PM | Art Gallery of Greater Victoria
Moving Change with Brendan Fernandes | June 15-17 | Surprise Locations!