By Marina DiMaio, Digital & Print Assets Coordinator
There are many layers involved in creating meaningful out-of-the-box gallery programs – layers that are steeped in relationship building with artists and local communities. These are essential aspects to curatorial and artistic practice that often go unseen by the broader public, and (perhaps) this important process-based work has become even more invisible over the past couple of years as the AGGV, and all museums, have been forced to grapple with the challenges of surviving during a pandemic. With all of this in mind, we are thrilled to be launching a brand new podcast that we hope will offer our audiences a bit more transparency of process and insight from behind the scenes!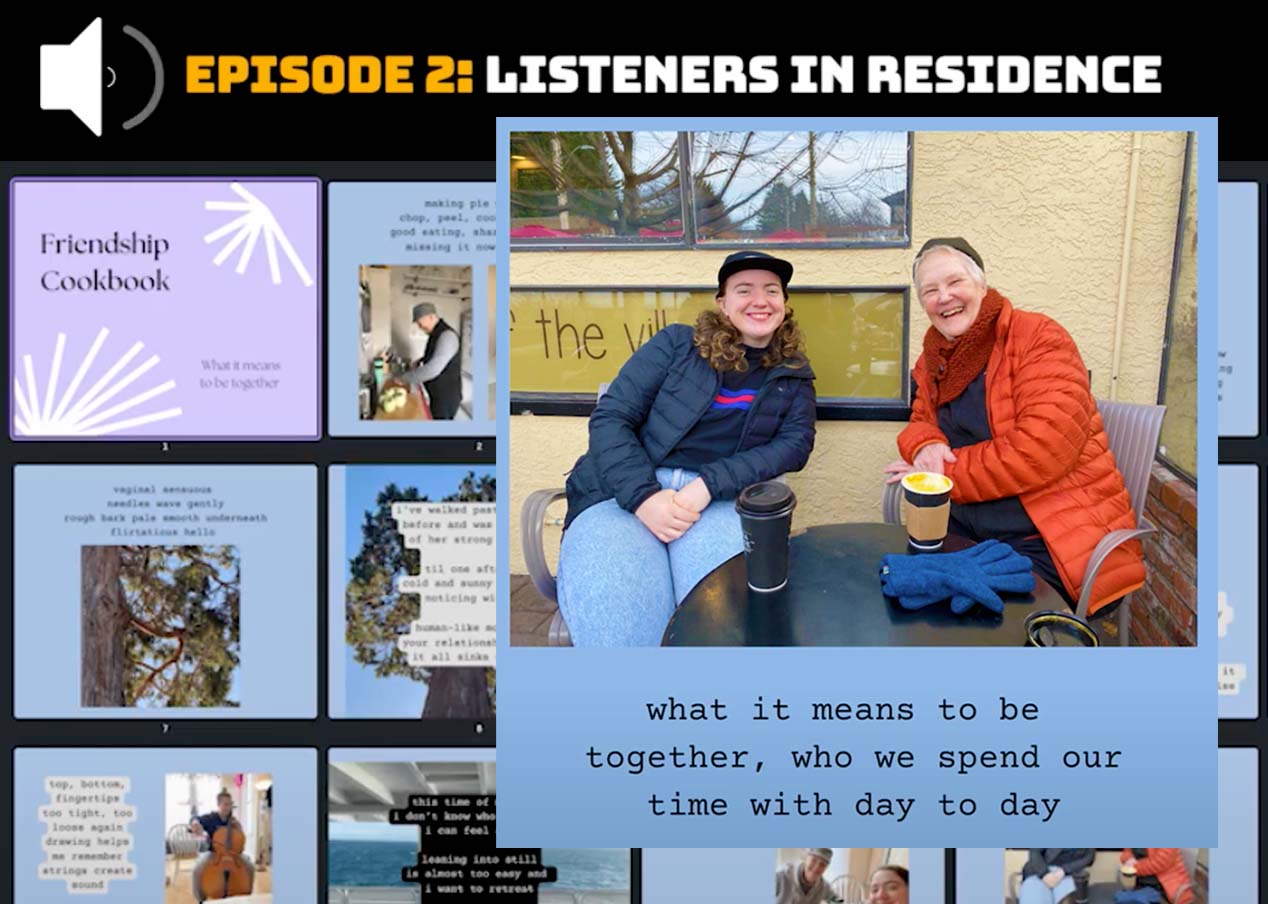 The #WIP Podcast, which stands for "Work In Progress", is centered around the popular hashtag often used by artists on social media for showing unfinished artwork or even sneak peeks into studio spaces in a state of flux. Like an artist's studio, from behind the curtain, more and more often the work that's happening in the AGGV's curatorial and education offices is not resulting in traditional "finished" exhibitions or publications. Our work is similarly fluid, sometimes taking shape deep in the basement archives, out in local school classrooms or even in virtual museum spaces. So our hope is that the #WIP Podcast will be a way for this exciting creative process to live on in other ways, outside of our physical gallery spaces, and a way to share the conversations surrounding some of our more "open-ended" programs more broadly with family, friends and communities who may want to learn more.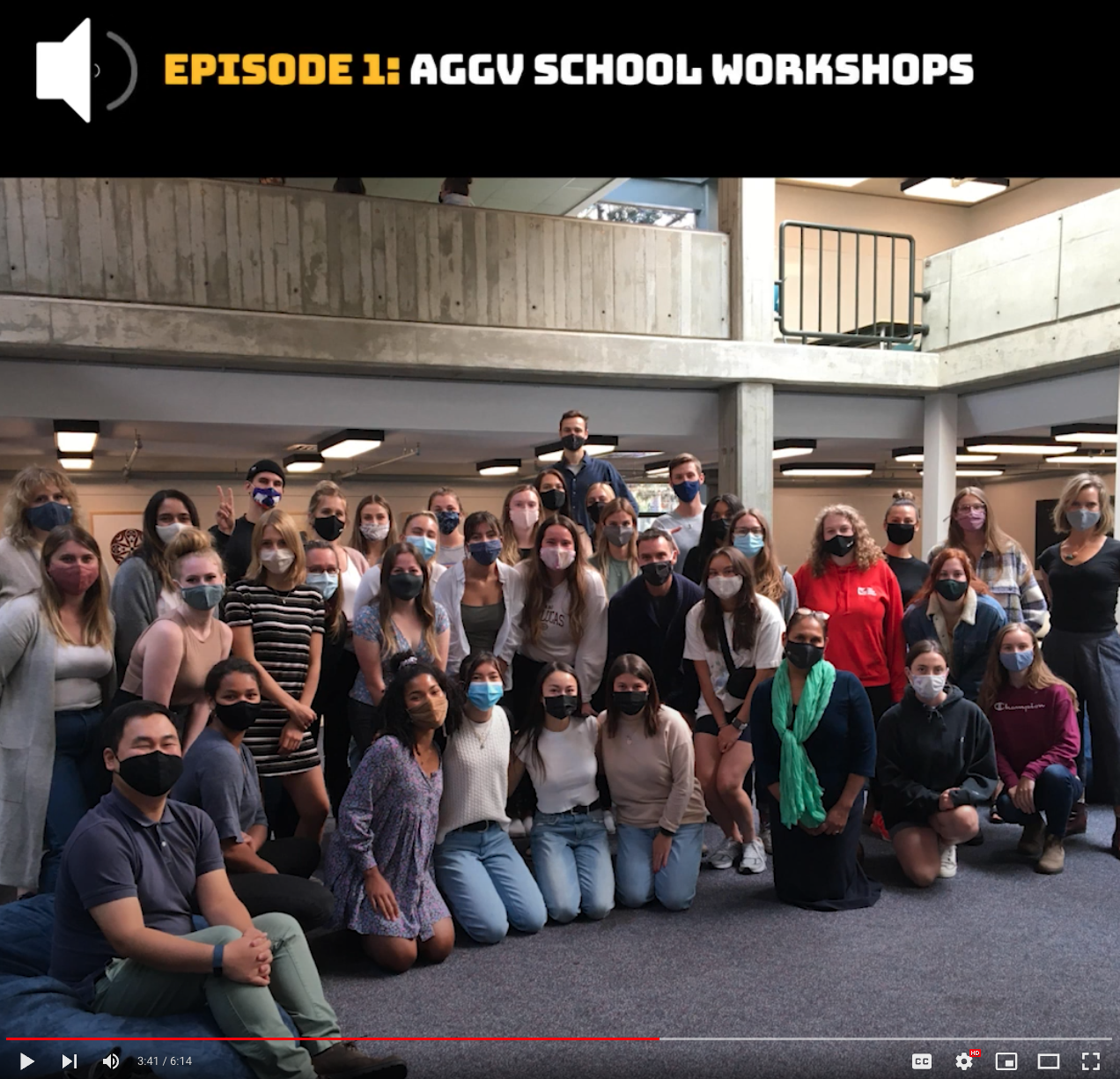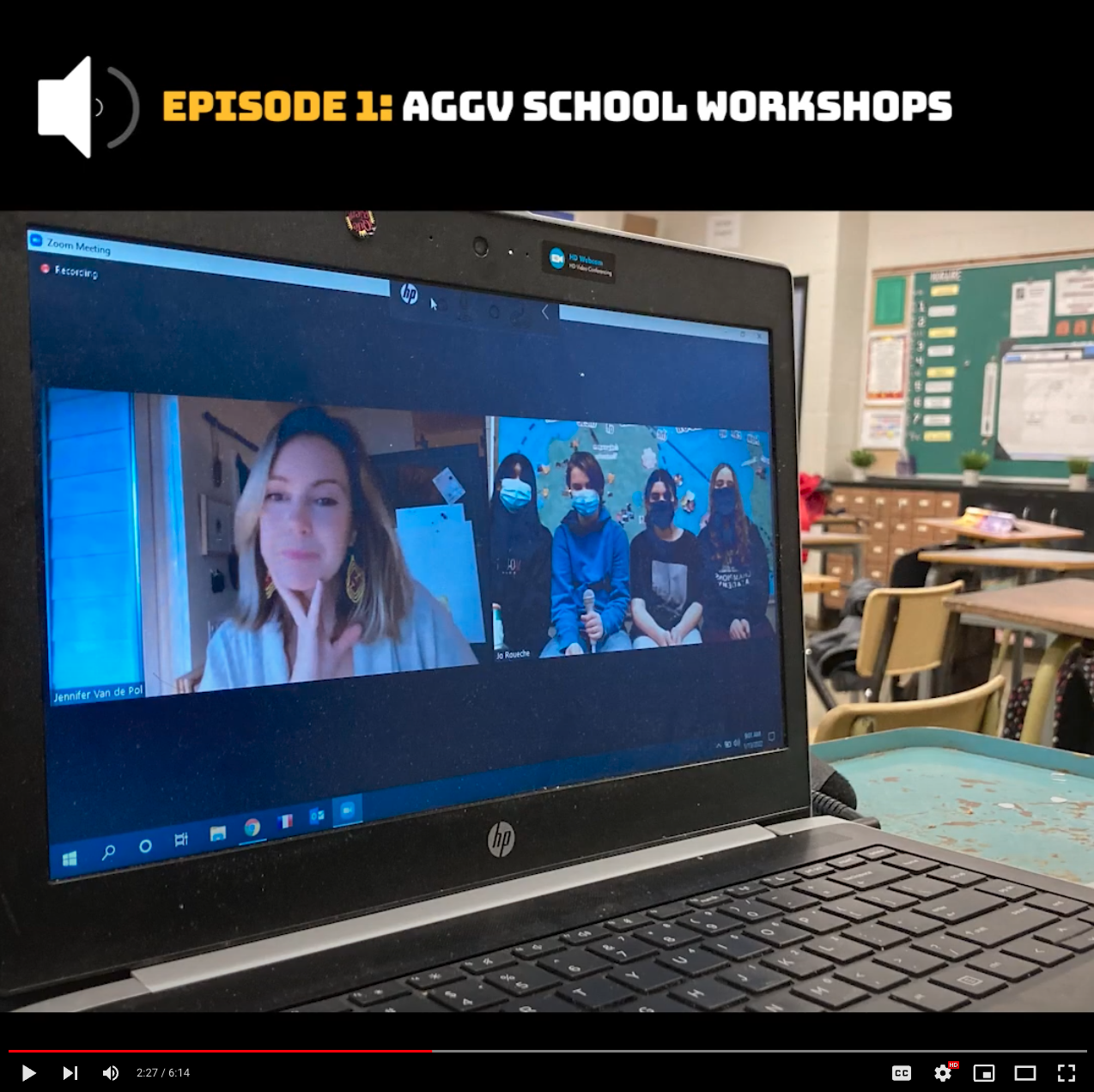 It seems like the classic radio show has been replaced by podcasts, and everywhere you look there's another celebrity launching their very own internet talk show. As exciting as the "rise of podcasts" has been, we cannot help but notice so many of the same household names being uplifted over and over again in this newly popular medium. For this reason the #WIP Podcast will feature – not only an exciting lineup of special guests from the Feminist Art Feild School, the Indigenous Intergenerational Exchange, the Listeners In Residence series, among other AGGV projects, but also – a lineup of rotating hosts, including artists, museum staff and facilitators from other institutions. This shifting cast of different voices will be taking listeners "backstage" to explore a range of topics, from interdisciplinary art, to museum education, activism, social justice and digital accessibility, from many different perspectives.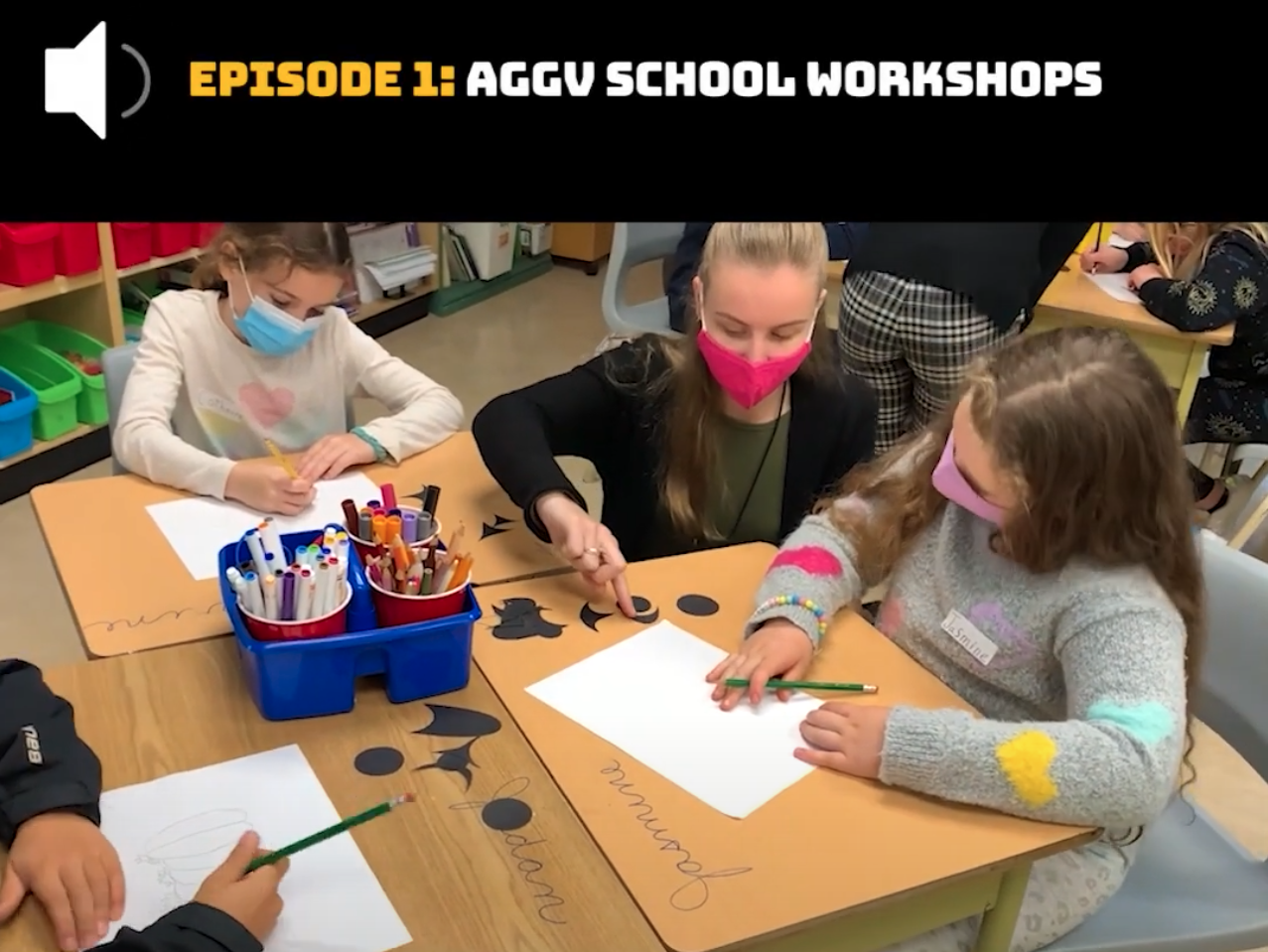 At the heart of the #WIP Podcast is also the intention to think critically about the spaces where work is being made, and the idea of taking up virtual space outside of establishments. Art that is made to be shown (and discussed) exclusively within an institution can be limited by the shapes, sizes, dimensions, and other predispositions of that place – and often artists need to prove that they have access to a physical space before receiving certain types of funding. In this way, these spaces and related frameworks can influence the work and processes. So as we prepare to launch the #WIP Podcast we are asking questions such as:
What can institutions, like the AGGV, learn from experimental gallery projects and programs that do not necessarily manifest in traditional "finished" exhibitions, which do not always "fit" in white-walled galleries?

How can we embody a collaborative and process-based approach, or mobilize an ecosystems-model in our work?

How can we extend digital innovation and digital discoverability – to engage more deeply with the many communities we serve and have built relationships with?

How can we broaden the spotlight to include diverse artistic content from across the region?

How can we center and encourage curiosity, unfinished business and work in progress?
Don't miss this exciting new podcast brought to you by the AGGV! Subscribe today and stay tuned for more inspiring episodes.