By Audrey Wang, AGGV Volunteer
Hiroshi Yoshida (Japanese, 1876-1950) is well known not only as a master print-maker in the early part of the 20th century, but also as an avid traveler and a proponent of a blending of modern Western and traditional Japanese art techniques. Many of Yoshida's travel landscape prints are in the AGGV's Asian art collection, providing a fine survey of the artist's development of style and the journeys he embarked upon during his lifetime.
Born in Kurume, Fukuoka, Japan, in  1876, Yoshida went to Kyoto at age 19 to study under the tutelage of Tamura Shoryu who taught the Western style of painting, and shortly after, to Tokyo to study with Koyama Shotaro, another Western-style painter. Having been taught in the Western style – both in Classical drawing and in Impressionist painting in watercolour and oil – as well as the Japanese brush techniques, Yoshida was well grounded in both styles such that he started to develop his own artistic style.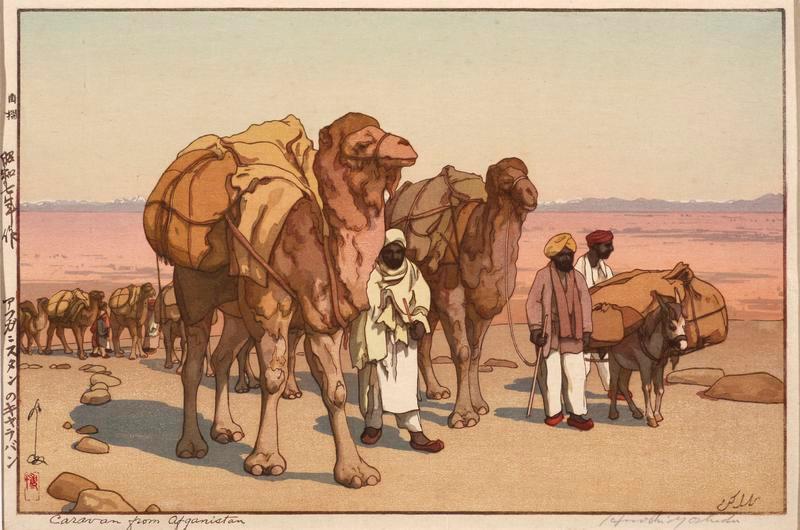 In 1899, Yoshida traveled to the United States and through contacts made, succeeded in having his works exhibited at the Detroit Museum of Art (now the Detroit Institute of Art), followed by other shows in Boston and Washington. His travels and exposure to art and museums in the West instilled confidence in the development of an artistic style rooted in Japanese art but influenced by Western perspectives as well.
Some 20 years later, in 1920, Yoshida started making prints, working with woodblock print publisher Shozaburi Watanabe (1885–1962), founder of the shin hanga movement, a 20th-century revival of the earlier ukiyo-e style of printmaking. Watanabe had been in search of Western-style artists to produce prints with, but found none to be suitable until he made contact with Yoshida. Together, they produced a number of prints.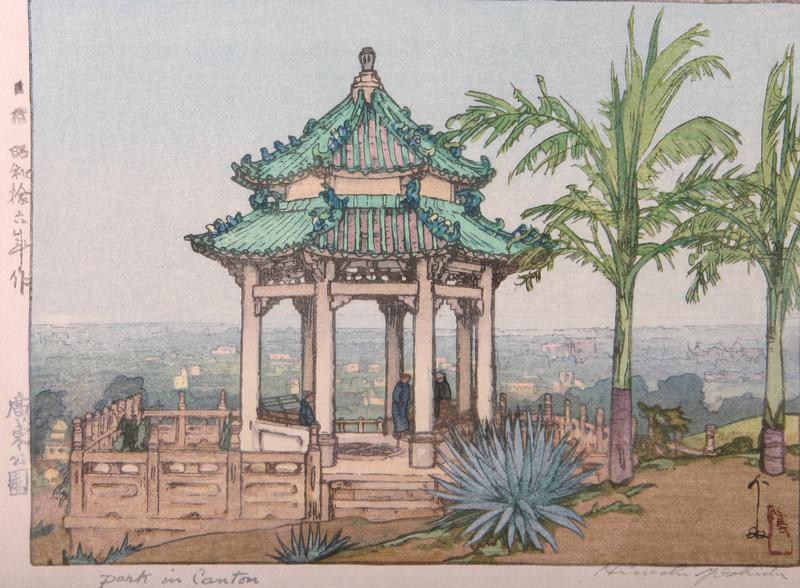 In 1925, Yoshida established his own printmaking studio. Although he employed skilled carvers and printers to make the prints, he was deeply involved in all the processes, from creating the design to carving and printing. This was unusual as it was usual practice to keep the processes and personnel separate at each stage. However, Yoshida felt it necessary to be as skilled as each of his employees, studying each process extensively, carving his own woodblock and personally supervising and quality-controlling the printing process. He also experimented with new and innovative techniques.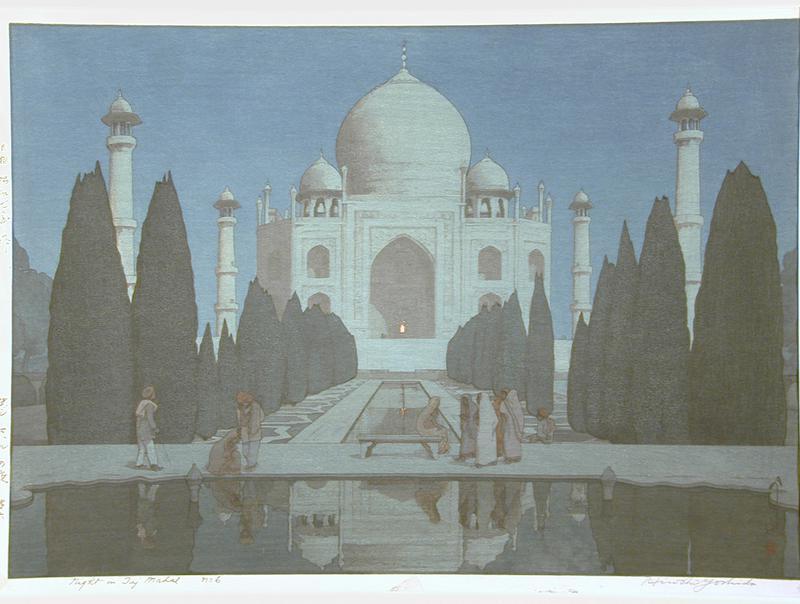 Blending his Western-style painting with his Japanese-rooted printmaking, Yoshida's prints were unique in style. Although he produced images of his native Japan, he also drew inspiration from his travels around the globe, covering scenes from the U.S. and Europe, as well as India, Southeast Asia, China, Korea and Egypt.
Drawing on art practice in the Impressionistic style, Yoshida would also create prints of the same location, but at different times of the day or in different weather. This was a method practiced by many French Impressionists, such as Claude Monet (French, 1840-1926) whose "Haystacks" series is a clear example of this practice. Yoshida did the same with a series of prints of the Taj Mahal. The version at night-time is illustrated above. A search on Google Images will show the same plate coloured differently to present the monument under different conditions of weather and time of day.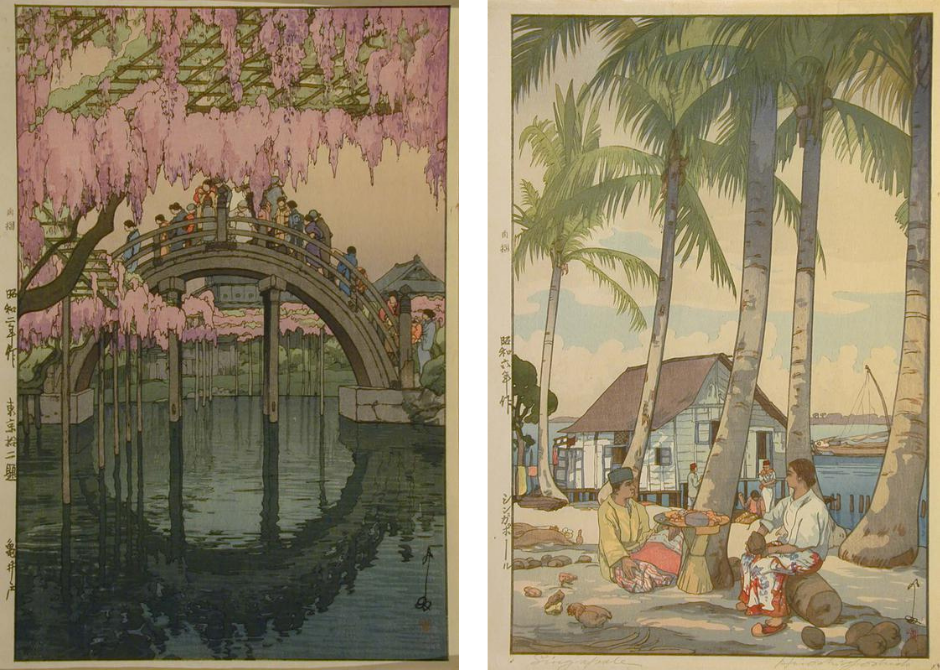 Yoshida was active throughout the 1920s and 1930s. After World War II, he had a series entitled "One Hundred Views of the World" in planning, but he died in 1950 before it could be completed.
Feature Image: Hiroshi Yoshida (Japanese, 1876 – 1950) | Seta Bridge | 1933 | woodcut with coloured inks | 27.5 x 39.6 cm | Gift of Dr. and Mrs. James Langley (2004.026.063)