By John Manson, Gallery Shop Coordinator
The theme of the Gallery Shop Reading list this quarter is Fresh Insight. These titles are all new to the Gallery Shop (or have recently returned) and they each reflect an underrepresented perspective in some way. The list includes books about Indigenous Art, Feminist Art, Afro-Canadian Art, Japanese Art, and art using unconventional materials, as well as exhibition catalogues and visually stunning children's books. We pair each reading list with an item from the shop. For this spring pairing, we are featuring a new set of cards (Haiku: Seasonal Japanese Art & Poetry). Each card highlights an image from the AGGV collection on the front (one for each season) and a related Haiku on the back.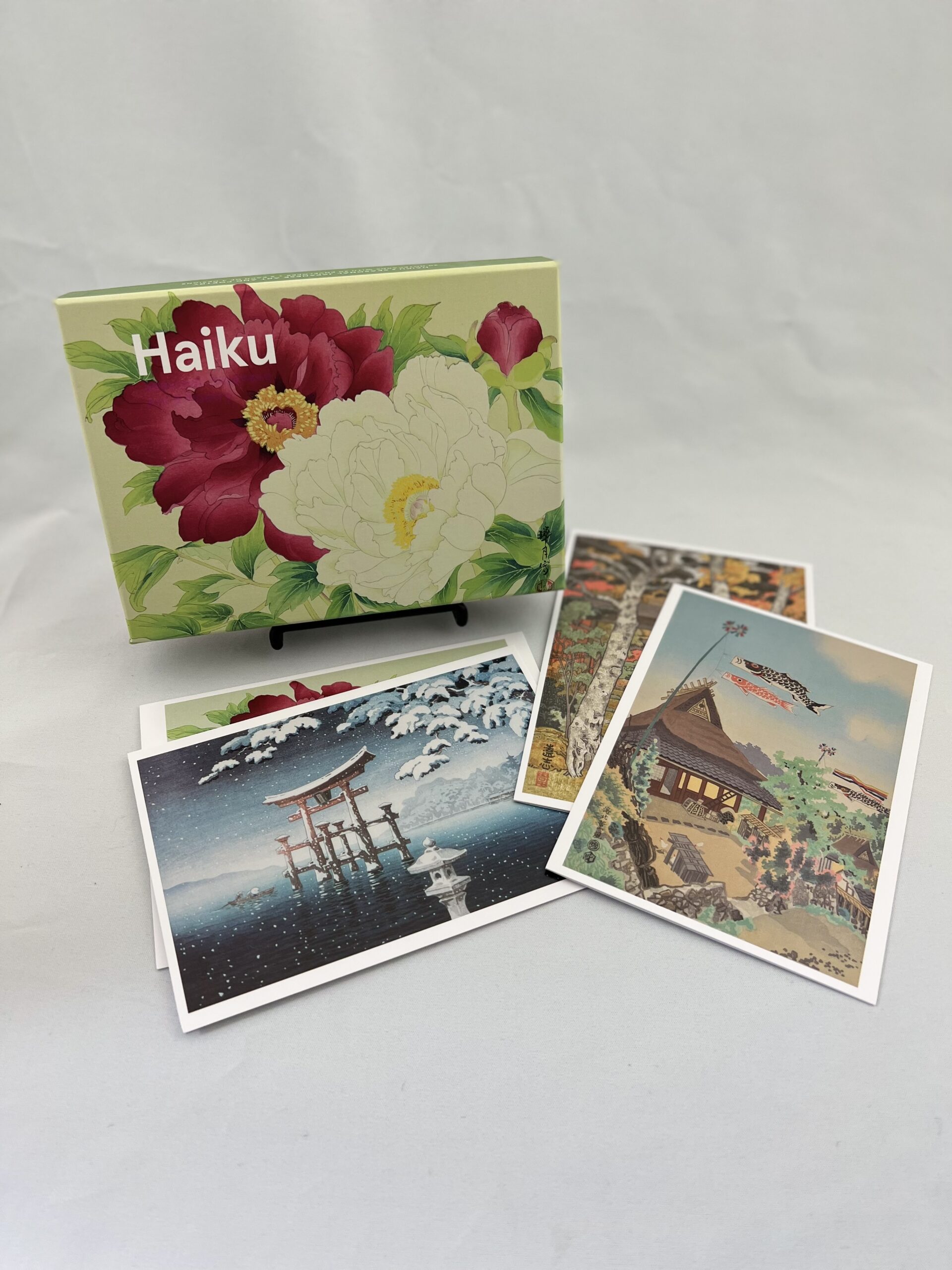 1. Ganesha's Sweet Tooth (Sanjay Patel & Emily Haynes)
A colourful children's book imagining the Hindu God Ganesha as a child as he endeavors to fix his broken tusk and learns from the wise poet Vyasa.
2. The Girl and the Wolf (Katherena Vermette, illustrated by Julie Flett)
An Indigenous retelling of the little red riding hood story, presenting the wolf not as an enemy but rather as a wise companion.
3. The Life of the Buddha (Heather Sanche, illustrated by Tara di Gesu)
Written by a local author and Montessori teacher, with stunning watercolour illustrations, this story engages young readers about the classic tale of Siddhartha Gautama.
4. Kamisaka Sekka: Rinpa Traditionalist, Modern Designer (Andreas Marks)
A gorgeous collection of Sekka's work from Meiji-era Japan, the majority of which is held at the Clark Center for Japanese Arts and Culture.
5. The Short Story of Women Artists (Susie Hodge)
Part of "The Short Story Of…" series, this compact yet detailed guide explores the movements, works, breakthroughs, and themes involved in women and non-binary folks pushing past boundaries and striving for parity in the realm of art.
6. Denyse Thomasos: Odyssey (Esi Edugyan, Gaëtane Verna, and Sarah Milroy)
An exhibition catalogue for a show visiting the AGGV from the McMichael Collection, complete with excellent images and an essay by leading Canadian novelist Esi Edugyan.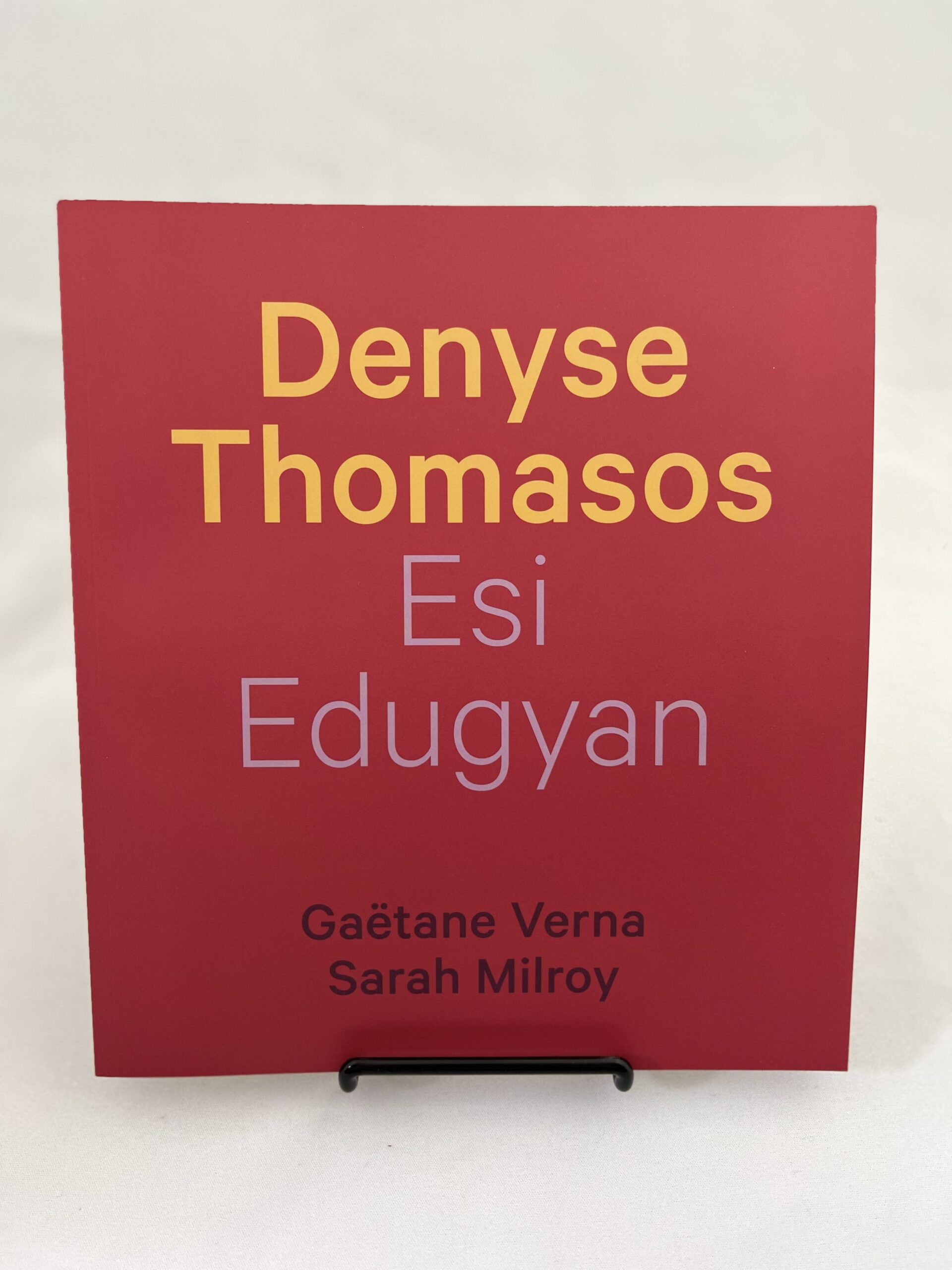 7. Revision and Resistance (Kent Monkman)
A striking documentation of the creation of Kent Monkman's mistikosiwak (WOODEN BOAT PEOPLE), its context within his larger body of work, and its installation at the Metropolitan Museum of Art
8. Great Women Artists (Rebecca Morrill et al.)
Responding to a 1971 Linda Nochlin essay, this survey texts explores and connects 400 women artists, from 50 countries, over the course of 500 years.
9. Vitamin T: Threads and Textiles in Contemporary Art (eds. Louisa Elderton and Rebecca Morrill)
A thorough and thoughtful examination of contemporary artists working with textiles and fabrics as their main materials. Part of an ongoing materials-based series by Phaidon press.

10: Yayoi Kusama (Akira Tatehata, Laura Hoptman, Udo Kultermann, and Catherine Taft)
A collaborative celebration of this Japanese artist (now 92 years old) whose work is displayed worldwide and explores notions of infinity, self-image, and repetition.
Feature image credit: AGGV Shop Spring Reading List, courtesy of John Manson