By Regan Shrumm, AGGV Assistant Curator
Many of the artworks in Supernatural: Art, Technology and the Forest are located on Vancouver Island, including Ian Wallace's Clayoquot Protest, Mike McLean's Jorden River series, and Leila Sujir's Forest Breath. But seeing the forest through the medium of photography is a different experience from actually entering the forest. Or virtually seeing the forest through a stereoscopic video for that matter.
Part of the OFFSITE|INSIGHT program, Forest Breath: A Portrait in Progress offered a time for artists, environmentalists, and the Port Renfrew community to encounter a hard-to-reach old-growth forest known as the south Walbran.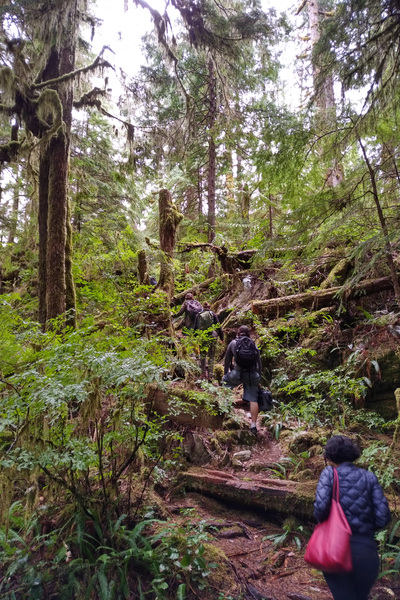 Forest Breath: A Portrait in Progress invited Supernatural artists Mike McLean, Kelly Richardson, Carol Sawyer, and Leila Sujir to further the conversation surrounding the exhibition on topics of contested territories, activism, and ecology on August 11. The group traveled to the southern Walbran Valley, the traditional territory of the Pacheedaht Nation. While part of the Walbran Valley was protected in the early 1990s in what is now known as the Carmanah Walbran Provincial Park, the south Walbran remains unprotected from logging. Facilitated by Supernatural curator Haema Sivanesan, the conversation also included Pacheedaht elder Bill Jones; Peter Cressey, Jessie Demers, and Erika Heyrman from the Friends of Carmanah Walbran; and Torrance Coste and Emily Hoffpauir from the Wilderness Committee.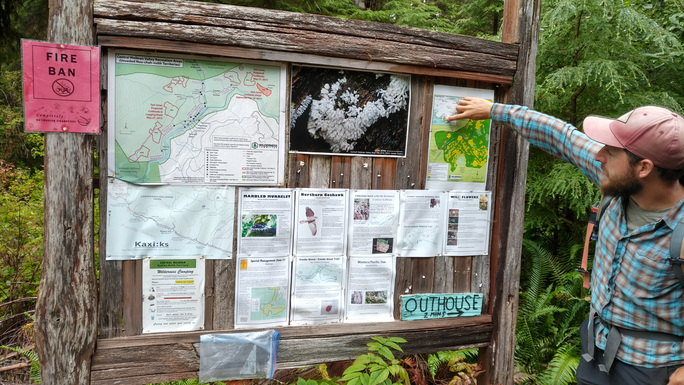 The stories and words of Bill Jones became especially pervasive throughout the conversation. Bill explained how "life is eternal" using the forest as a symbol of how humans should be living with seven generations in the future in mind. He cited examples of how nurse logs, or fallen trees providing resources for seedlings, support the newer generations even after their demise. His insightful and thoughtful stories about the territory allowed for the other participants to speak personally on what the Walbran meant to them.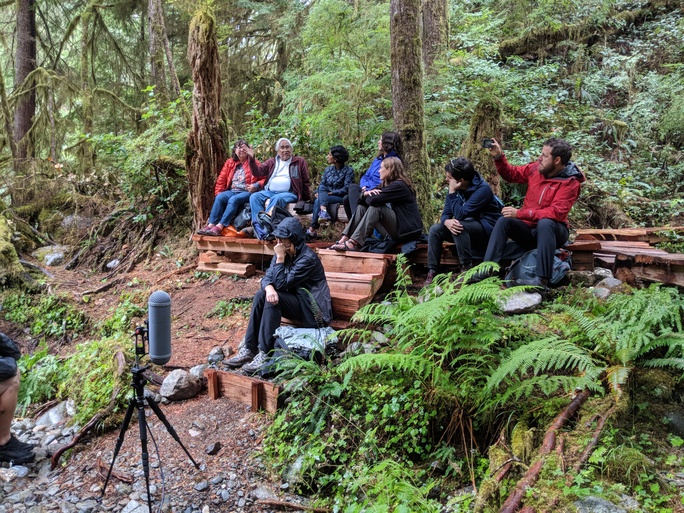 The public then joined the group for a screening of Forest Breath held at the Port Renfrew Elementary School on August 12. Leila's Forest Breath is a 3D stereoscopic video installation filmed with an IMAX rig with two Sony F65 8k cameras in the south Walbran. Thanks to a special installation with Leila's technical director Jorge Zavagno, audiences were able to "walk through" the forest as the 3D effect became a layered extension to the gym's space.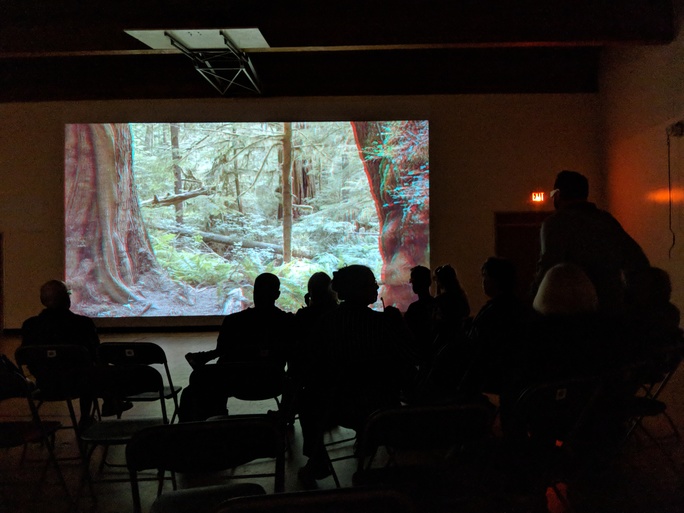 The greater Port Renfrew community was asked to contribute their insights and perspectives by talking directly with Leila. These comments will then be used by Leila to help her finalize installation for a future Art Gallery of Greater Victoria exhibition.
You can continue to explore the forest through visiting Supernatural: Art, Technology and the Forest on until September 30 in the Founders, Drury, Centennial, Ker and Lab Galleries.
Feature top image:  Leila Sujir | Forest Breath (work in progress) | 2018 | Image courtesy of Chris Kroitor