Audrey Wang, AGGV Volunteer
Pictured above: Gwenda Morgan (1908-1991) | The Two Houses |1967 | wood engraving | Gift of the Artist
Wandering through Water Work Space, the visitor will quickly realize that this is not a typical exhibition in an art gallery.  This was one of the first things that Curator of Engagement, Nicole Stanbridge, pointed out in her Curator's Tour in October. In lieu of the usual didactic panels informing us about the artworks, sheets of paper welcoming the community's reactions to Water Work Space are hung on the wall, to be collected, documented and used towards a larger project in the making.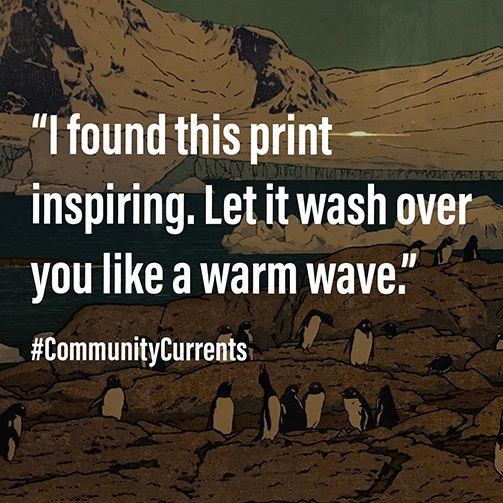 Water Work Space is geared towards research and development. Unlike the usual exhibition format, where artworks are displayed and programs associated with it are organized, the curators of this show have flipped things around and started with the pre-programs that will lead up to the eventual project: a collaboration between AGGV curators and artist, Marianne Nicolson, called "Wa'witlala: The Pervasiveness of Water/Cannot Go Against the Tide".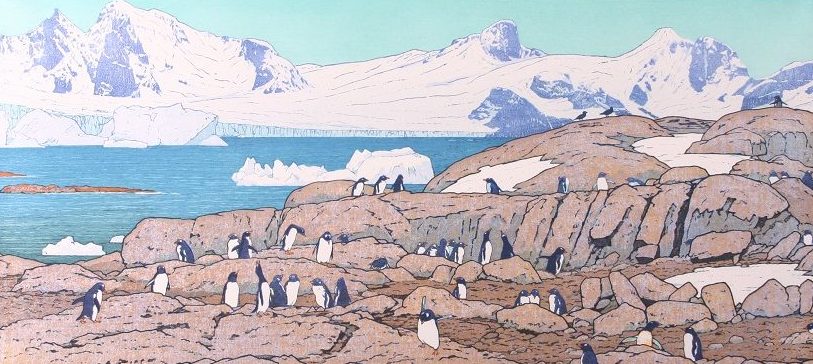 In her presentation, Nicole encouraged participants to consider how water has been represented in the gallery space and asked for individual responses. She also shared the Indigenous Principles laid out by France Trepanier, artist and Aboriginal curator at Open Space, to consider when responding to Water Work Space, that of Respect, Responsibility, Relationality, Relevance, and Reciprocity.
Apart from the artworks from the AGGV's collection, works were also requested from other artists and collectives. Tara Nicholson's photographs document her stay at the Arctic Station in Greenland to observe and document the climate change research taking place in this remote area. Her observations come from an artist's point of view while working with scientists at the station. This cross-disciplinary dialogue is the essence of Water Work Space. Gu Xiong's mixed media installation, A River of Migration, comprises cast white plaster salmon swimming in the gallery space. Salmon plays an important role in First Nations cultures and is emblematic of resilience in adversity.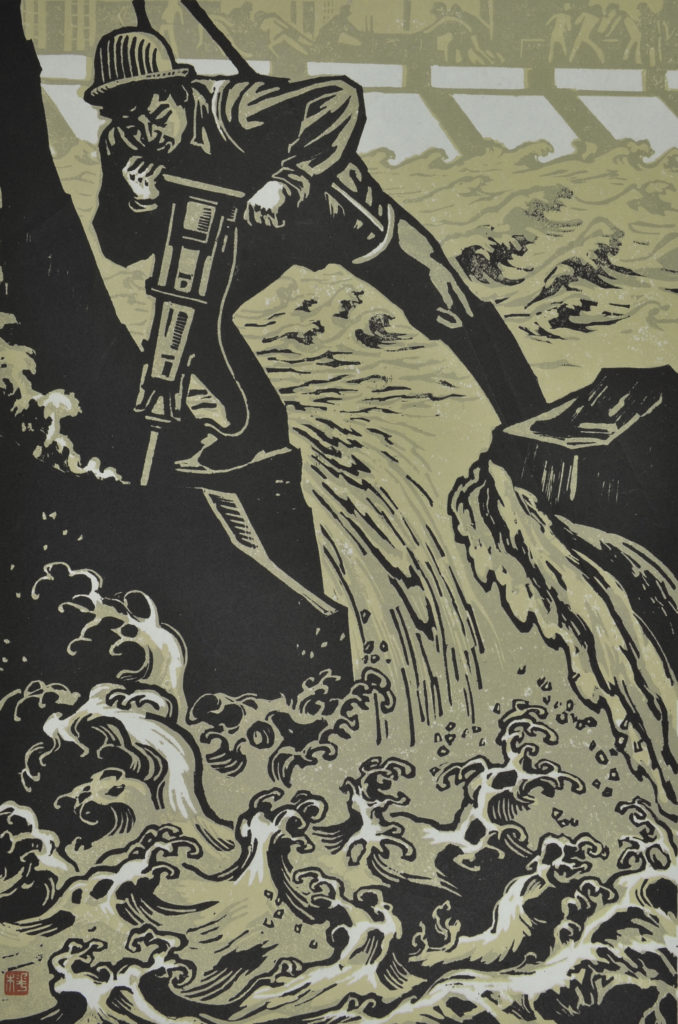 Water Work Space is also about collaboration, and two collaborative groups are represented in the exhibition. Collective Seep is an artist collective formed out of the AGGV's New Extreme mentorship program, and include artist-mentor Alexis Hogan and students from the Home Learning Group. Together, they chose the Bowker Creek watershed to explore the intersections of environmental and Indigenous rights. On their interactive Community Sharing Wall in the gallery, members of Collective Seep will continue to add to their ongoing learning throughout Water Work Space. The other collaboration is seen in a series of 12 Risograph prints called Wellspring by various printmakers that are members of Justseeds Artists' Cooperative, a decentralized network of 30 artists committed to social, environmental and political engagement. This portfolio of prints celebrates water in various ways and was incorporated in the exhibition to demonstrate that conversations and solutions can happen from a grassroots level, highlighting that every voice can make an impact.
Nicole's Curator's tour emphasized the need for collaboration, conversation, creative thinking and the community voice in finding the solutions to the various issues associated with water. And to this end, the gallery space is also available for groups to gather in and be engaged in different contexts.
Water Work Space | September 16, 2017 – January 7, 2018 | Curated by Nicole Stanbridge | Graham Gallery