The creation of an artwork is an often long and complex process. Developing a single piece or a large body of work can involve many stops, starts and changes of direction, interactions with many people and the exchange of many ideas. Looking beyond the physical space of what a gallery can provide such as opportunities for display, education and community gatherings, there are networks of people and resources that comprise the 'human' side of how a gallery can support artists with what is frequently precarious and difficult labour. Although not always visible, the AGGV is often supporting ongoing projects that extend well beyond its walls.
One such project is Wa'witłala: The Pervasiveness of Water/Cannot Go Against the Tide. Inspired by Dzawada'enuxw artist Marianne Nicolson's work addressing river systems, the aim of Wa'witłala is to explore issues related to water from an Indigenous worldview, and to create space for discussions across cultures and disciplines with a collaborative and transparent process. Lead by Nicolson and AGGV curators Nicole Stanbridge and Michelle Jacques, Wa'witłala has supported community conversations Let's Talk Water and We Are Water, and presented the 2018 group exhibition Water Work Space, among numerous other community engagements with artists, activists, researchers of environmental justice, and the general public.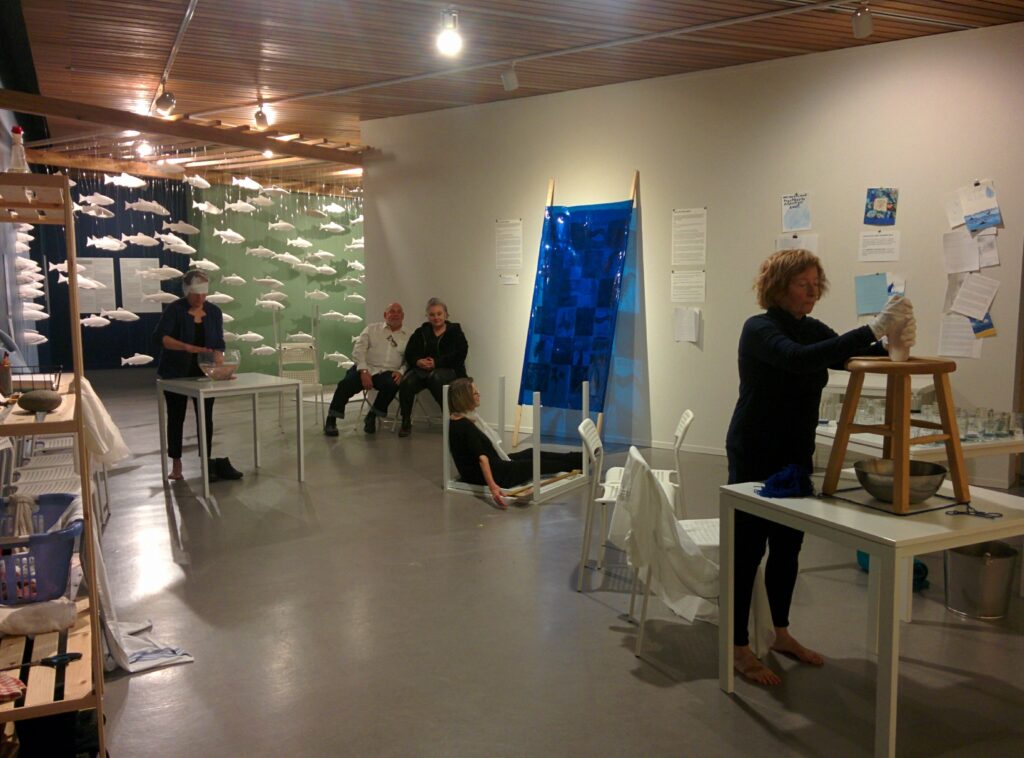 Untranslatable is another stream of enquiry to be initiated in this collaborative vein. This project, facilitated by curator Nicole Stanbridge and writer Kyra Kordoski, will seek to support artists in their work and research around the idea of translation. It aims to create opportunities for artist-led discussions and projects on the difficulty (often the impossibility) of translating ideas from one language to another. Reflecting on how this connects to a sense of self and to our relations with others and the land we live on, it will also consider the ways we communicate, or translate, our worldviews, ideas, and emotions outside of language—through music, dance, technical skills, and so on. This takes on particular relevance when languages fail us, or have been lost to us. The project will proceed with an awareness that it is largely constrained to English as a colonial language, and will continuously attempt to think through the implications of this constraint.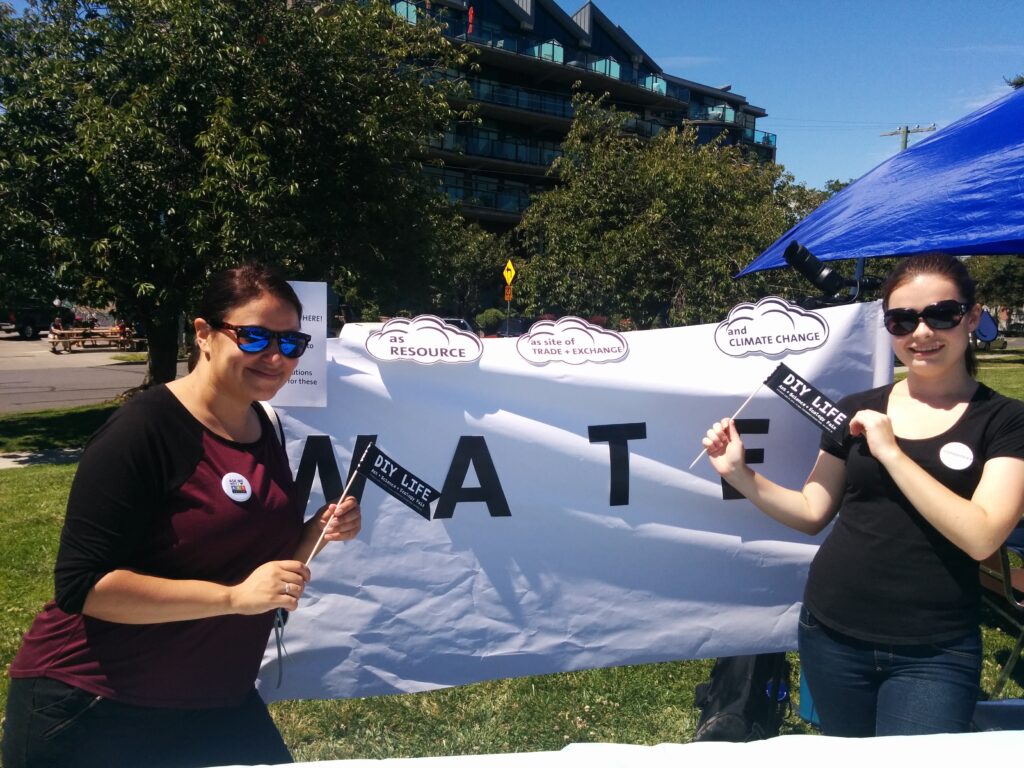 Running parallel to our programming, this engagement-based method of working is flexible and continuous, and can encompass many collaborators over time. It can provide multiple opportunities for producing specific artworks and events, including but not limited to performances, texts, sculptures, zines, exhibitions, etc. It also recognizes that art is a complex social effort that extends beyond a specific object or event. Ongoing information about key activities related to this work such as Listener in Residence and In The Present Moment: Buddhism, Contemporary Art and Social Practice can be found on the Projects section of our website.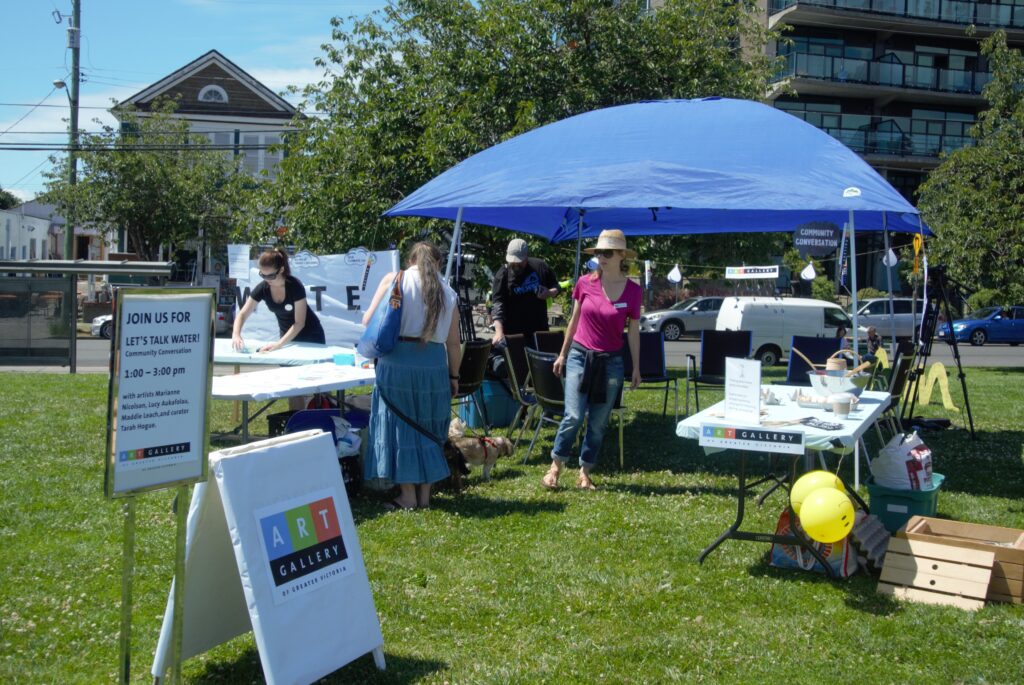 Feature image: Columbia River research trip. Fish Cleaning Table, Cape Disappointment. Part of the multi-site Confluence project, a collaboration with Northwest coast tribes and communities and artist Maya Lin. Text on table is Chinook origin legend that tells the story of the interdependence of the Chinook people and the Columbia River's salmon. Photo by Nicole Stanbridge.