By Audrey Wang, AGGV Volunteer
The Research Convening for In The Present Moment: Buddhism, Contemporary Art and Social Practice brought together art practitioners, religious scholars, activists and practicing Buddhists. For the Closing Orion Keynote Conversation, we were given privy to an ongoing conversation between longtime friends – artist Suzanne Lacy and activist Jodie Evans. As they hashed out their differences in approach and opinion, lavished each other with praise and admiration, and critiqued their own areas of professional expertise, the engaged audience remained enthralled by two inspirational women, both practicing Buddhists and both passionate about their work.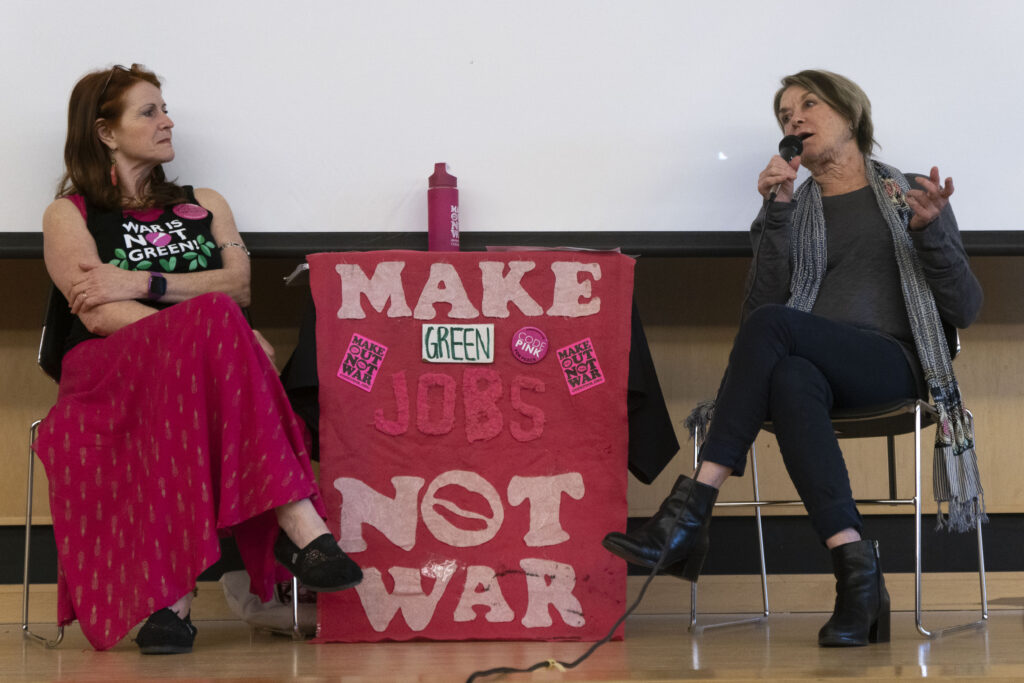 Dressed in bright colours and sporting peace-sign pendant earrings and a shirt that said "War is not green!", Jodie Evans is a peace and social justice activist, and co-founder of CODEPINK, a women's anti-war activist organization. She worked with Thich Naht Hahn to bring mindfulness to Oakland, California and His Holiness the 14th Dalai Lama as co-producer of The World Festival of Sacred Music. Suzanne Lacy is an LA-based artist and Professor at the Roski School of Art and Design at the University of Southern California. She is internationally renowned as a pioneer in socially engaged art which she spoke about during the conversation.
Evans related stories about her experience as an activist on Capitol Hill and the projects involved, many of which are creative artforms that make statements about the anti-war conversations and issues at hand. Similarly, Lacy presented videos of her projects. "De tu puno y letra" (By Your Own Hand) in Quito, Ecuador raised awareness about domestic violence against women and children. The title is a double-entendre on violence by men and handwritten letters by women victims. As a deconstruction of toxic masculinity, she created a conversation by having workshops for men with men teaching other men, culminating in a large-scale performance. The second project, Sounds of Hope (pictured above), in Lancashire, England, focused on the segregated Pakistani immigrant community there. The cross-cultural and religious conversation also culminated in a performance in Manchester, with interviews with previous mill workers about racism and their hopes for the future. The project explores vocal traditions and singing.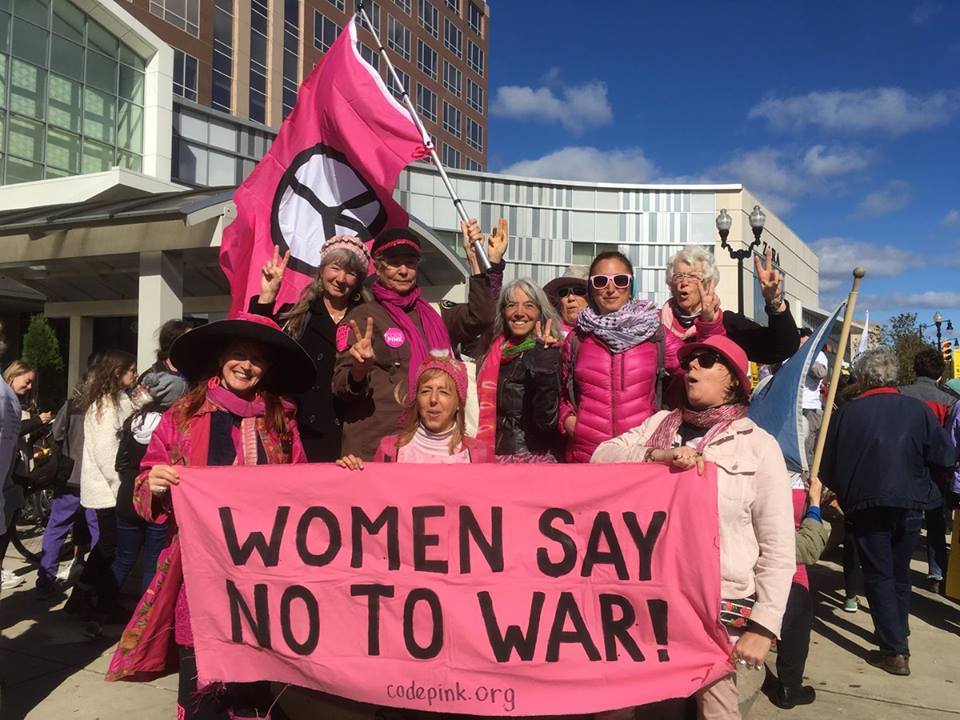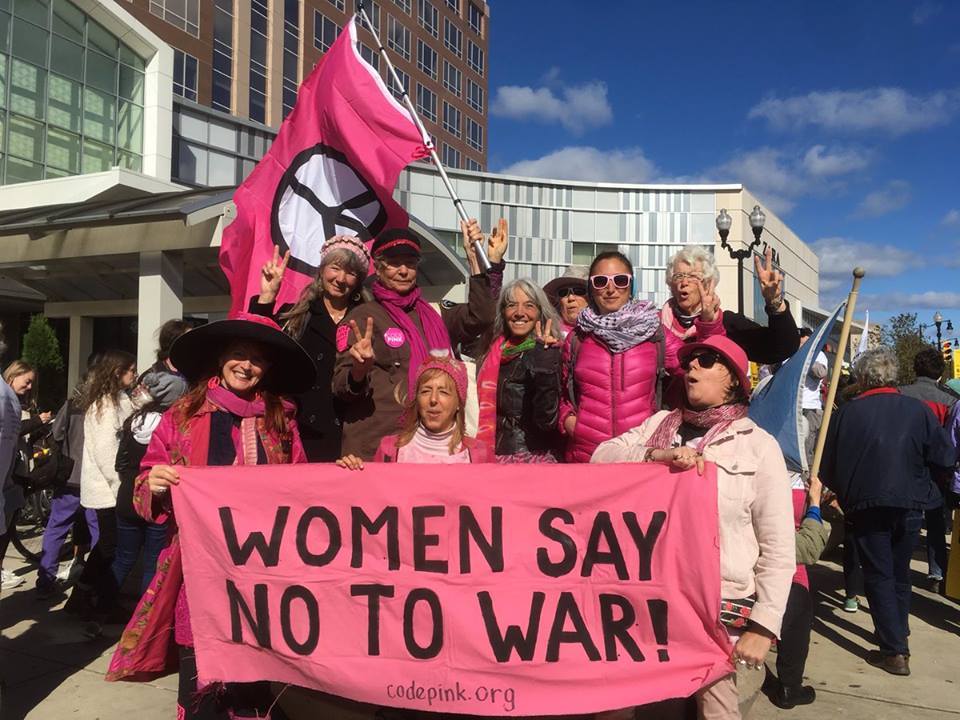 Both Evans and Lacy are informed by their study and practice of Buddhism. The big question that remained was where do art and activism intersect? As an admirer of Lacy's work, Evans considers Lacy's art to be activism in the way that she creates engagement for all to experience and in the way she provokes conversation. As a counter to that, Lacy admits to being an activist artist, the difference, however, being that art is the main focus and purpose. In reference to Evans, she admires people who are fully committed to a life of activism, with social change as the end goal. In witnessing all the pain and grief that war has brought on, Evan's work with CODEPINK evolves to its high level of artistic creativity. They conclude that art and activism are like two circles moving in and out, sometimes intersecting, and witnessing is also where art and activism often come together.
For more about Suzanne Lacy, go to her website. For more about Jodie Evans, visit CODEPINK's website.
Feature image: Suzanne Lacy, The Circle and the Square, 2017. Photo by Graham Kay.