By Marina DiMaio, Digital & Print Assets Coordinator
Back in 2018, pretty much fresh out of grad school, I found myself at the beginning of my very first job at the Art Gallery of Greater Victoria. Through my own multidisciplinary art making, I've always been interested in contemplative practices, and the idea of creative process as spiritual practice. So, with the support of an Early Career Development Grant from the BC Arts Council, I had the incredible opportunity to extend and deepen the artistic research that I began exploring as an MFA student at UVic by contributing as a curatorial assistant at the AGGV to a multiphase project, by curator Haema Sivanesan, considering Buddhism as an artistic methodology. Several years and a variety of contracts in different gallery departments have come and gone, but as we launch a brand new publication I find myself reflecting back on the many expressions and adaptations of a project that remains close to my heart, and that I feel privileged to have been a part of from behind the scenes – In the Present Moment: Buddhism, Contemporary Art and Social Practice is a curatorial project led by Haema Sivanesan (former AGGV Curator and currently Chief Curator at the Glenbow Museum).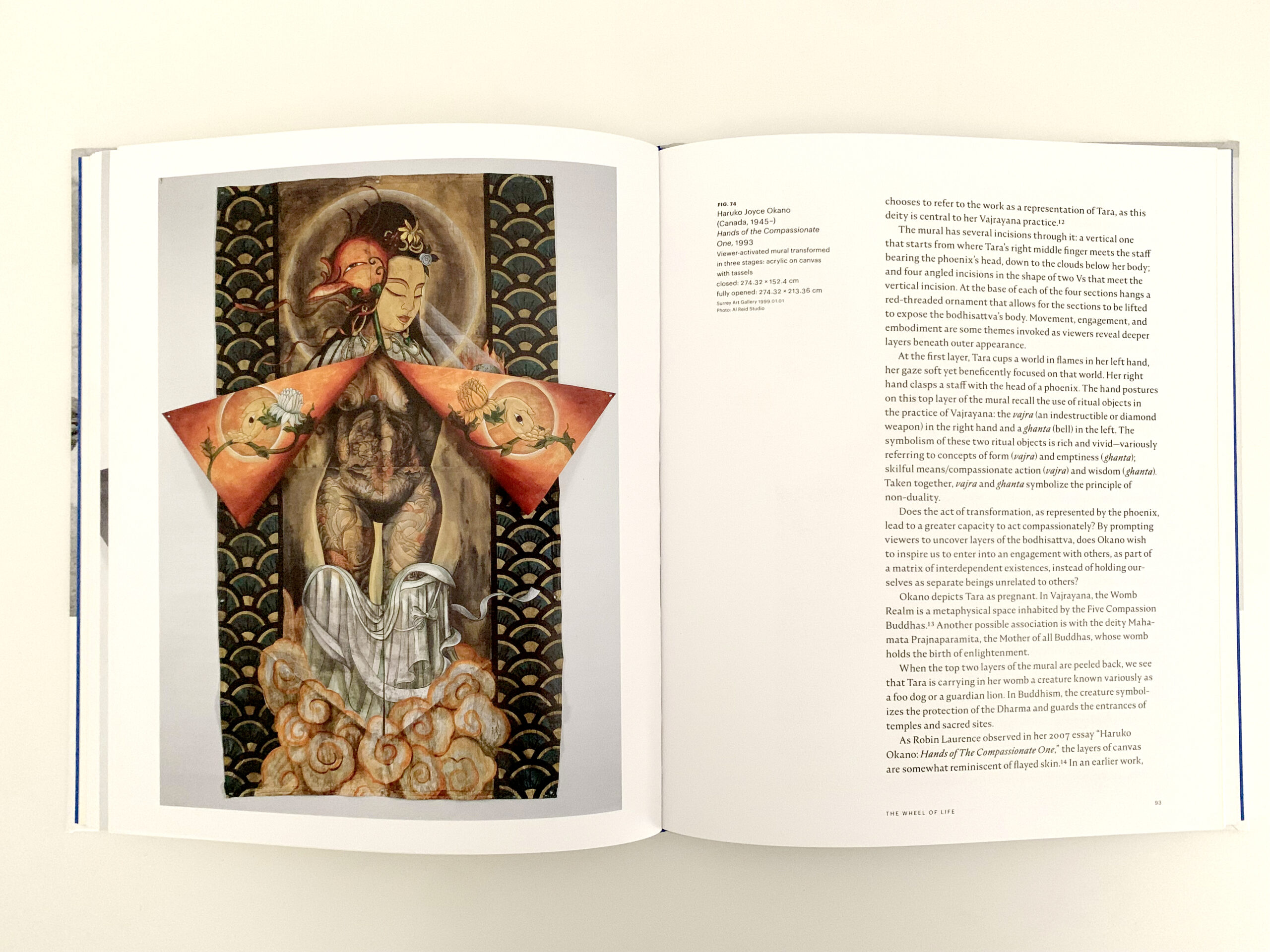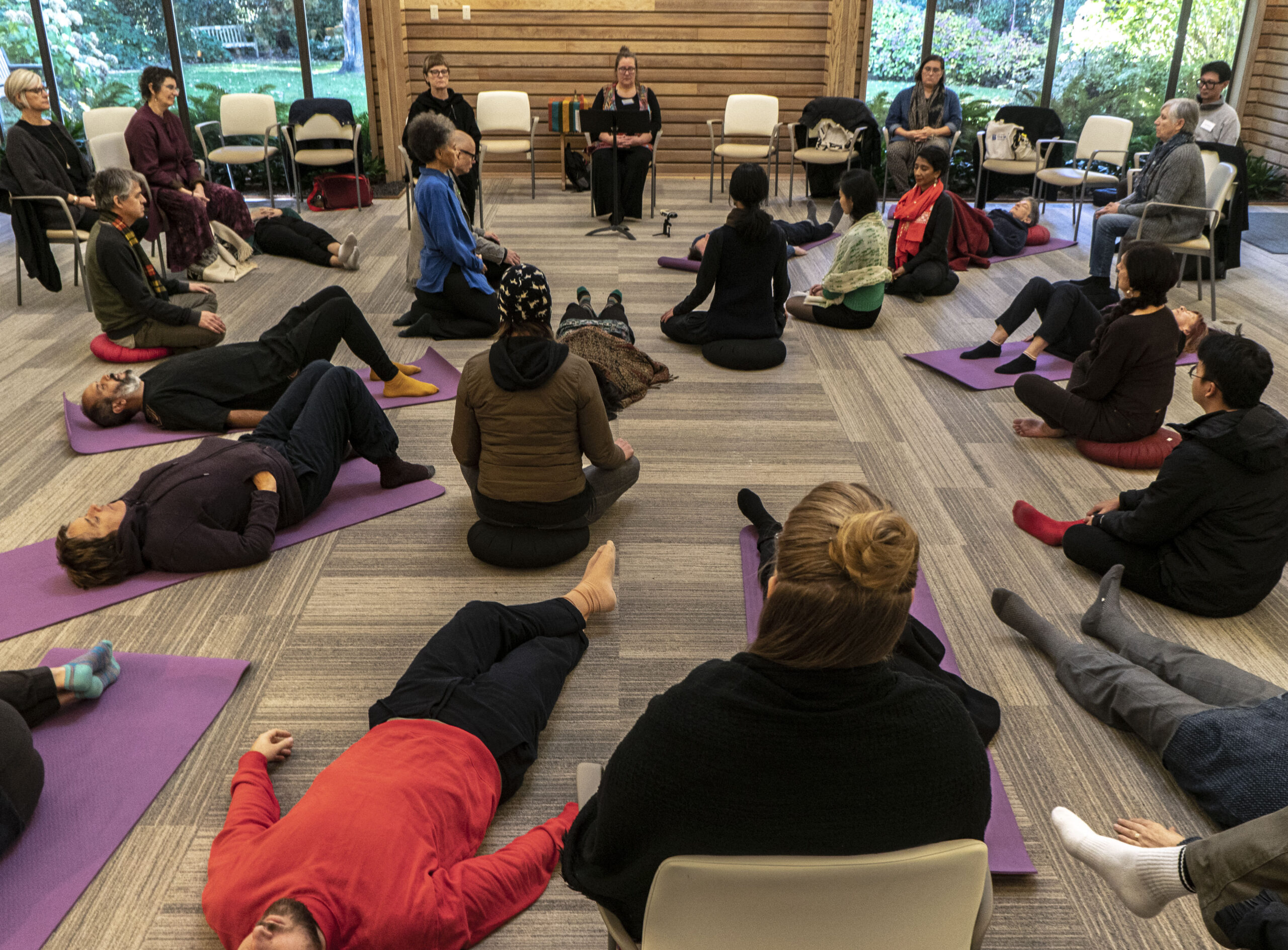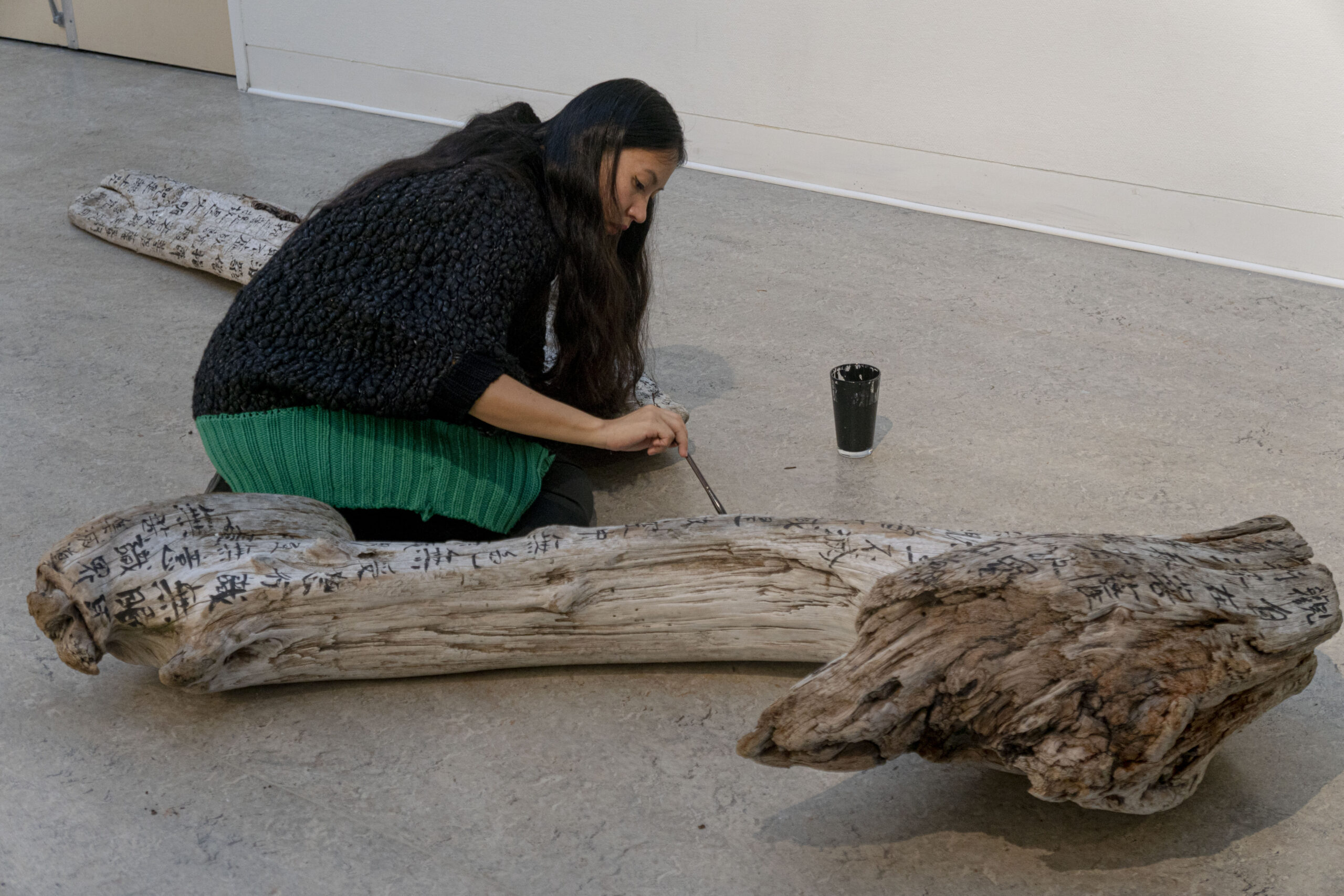 The first milestone for In the Present Moment was a three day artist-centered research convening that we organized in partnership with UVic in 2019. I'll never forget the ethereal tone of, 50 or so, artists, practicing Buddhists and scholars sounding The Heart Chant (one of Pauline Oliveros' Deep Listening meditations); or Tina Pearson inviting us to, listen to the sound of your breath as it turns into a sound like the wind; or the intonations in the Philip T Young Recital Hall during Kay Larson's collaborative Lecture on Nothing performance when Christopher Reiche unexpectedly started playing the ping pong balls; or how difficult it was to herd crowds of mesmerized viewers, back into the studios for another panel discussion, completely entranced watching as Charwei Tsai repeatedly painted the Heart Sūtra onto pieces of local driftwood. Unlike a standard conference the research convening was experiential, but I won't recall anymore of those memorable moments here, because you can read about everything from Michael Zheng's Mindwaves performance, to Chrysanne Stathacos' mounds of rose petals and bodhi leaves, to Mike Hoolboom's film lecture titled Soft Animal Body, in the Canadian Journal of Buddhist Studies.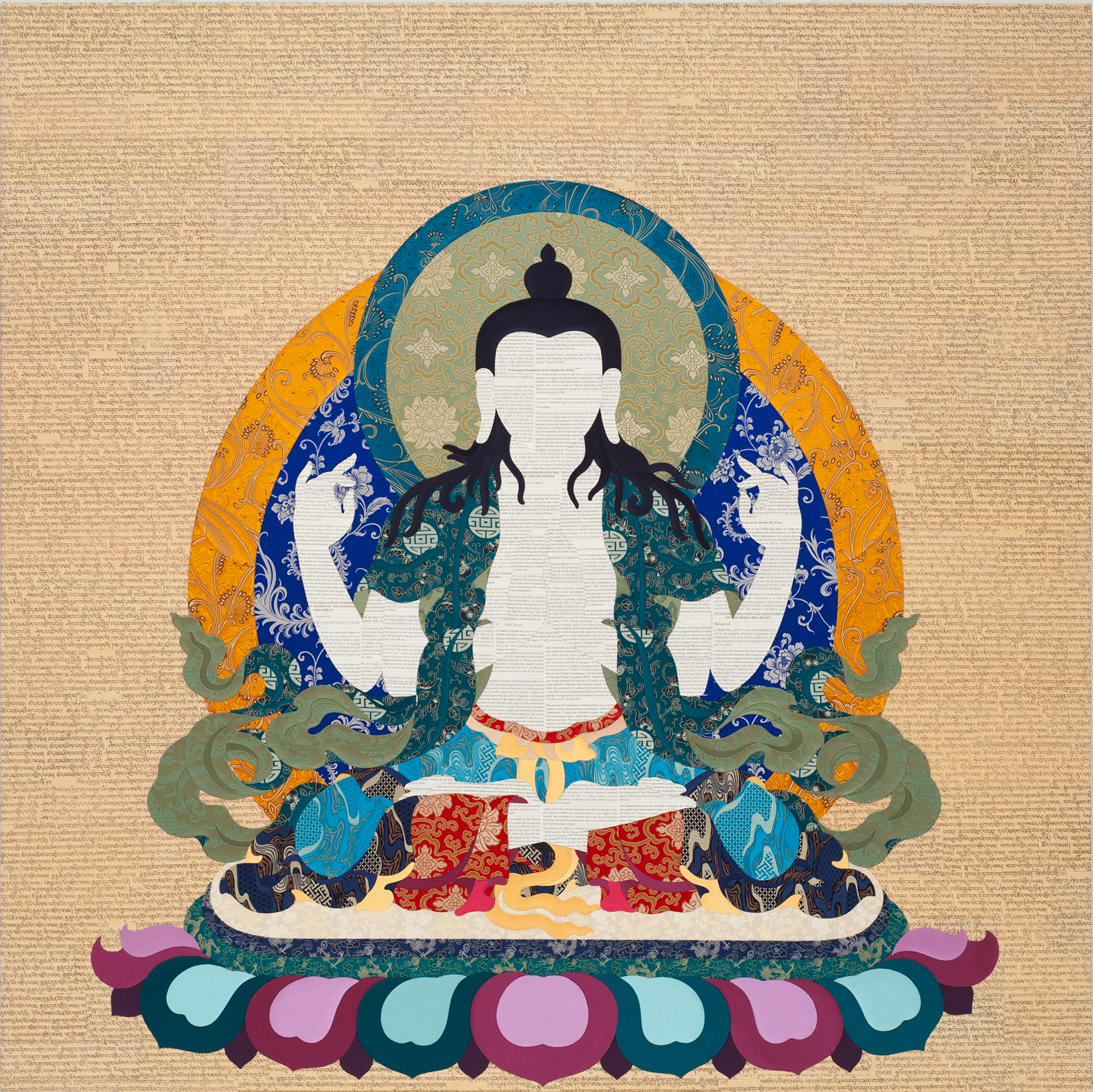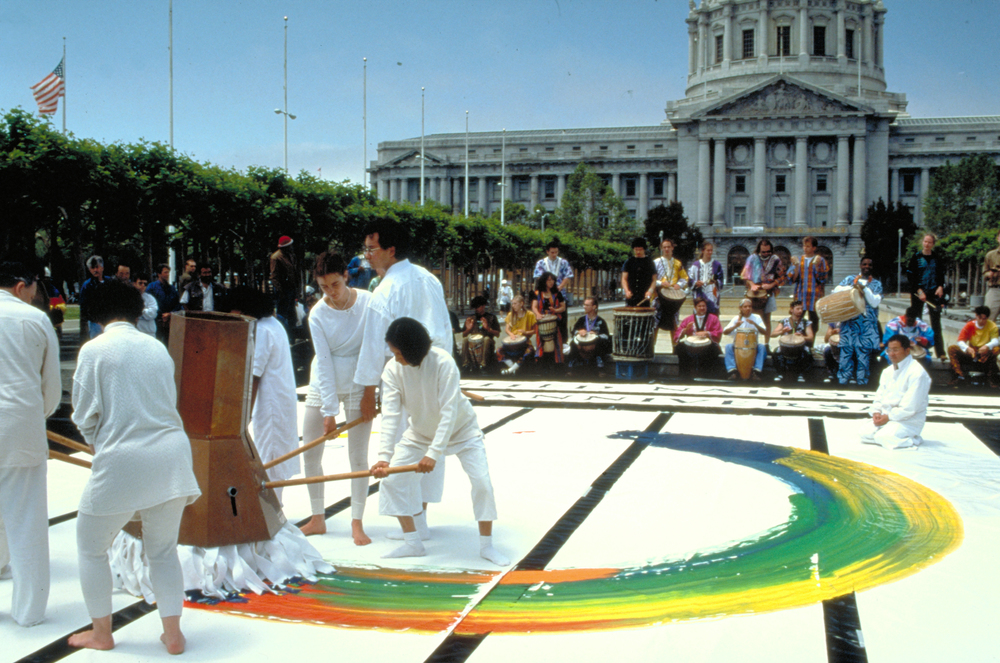 At the same time as the planning for this unique research convening was taking place, the AGGV's education department was creating a Teacher Resource Guide, which young learns could use to explore the ways artists like Nakahara Nantenbo, Mark Tobey, Pauline Oliveros, Tenzing Rigdol and Qwul'thilum (Dylan Thomas) make art informed by Buddhism. Then 2020 hit, and we wondered how we could further activate the Guide for young folks who were suddenly forced into homeschooling. The Guide eventually transformed into a series of videos – inviting learners to follow along and create their own art through hands-on activities inspired by the artists featured inside!
To further connect with the artists themselves and the broader communities who had contributed in various ways to the project up until this point the Facebook Group that began in earlier stages continued (and continues) to be an important virtual iteration of the project for digital engagement and public sharing.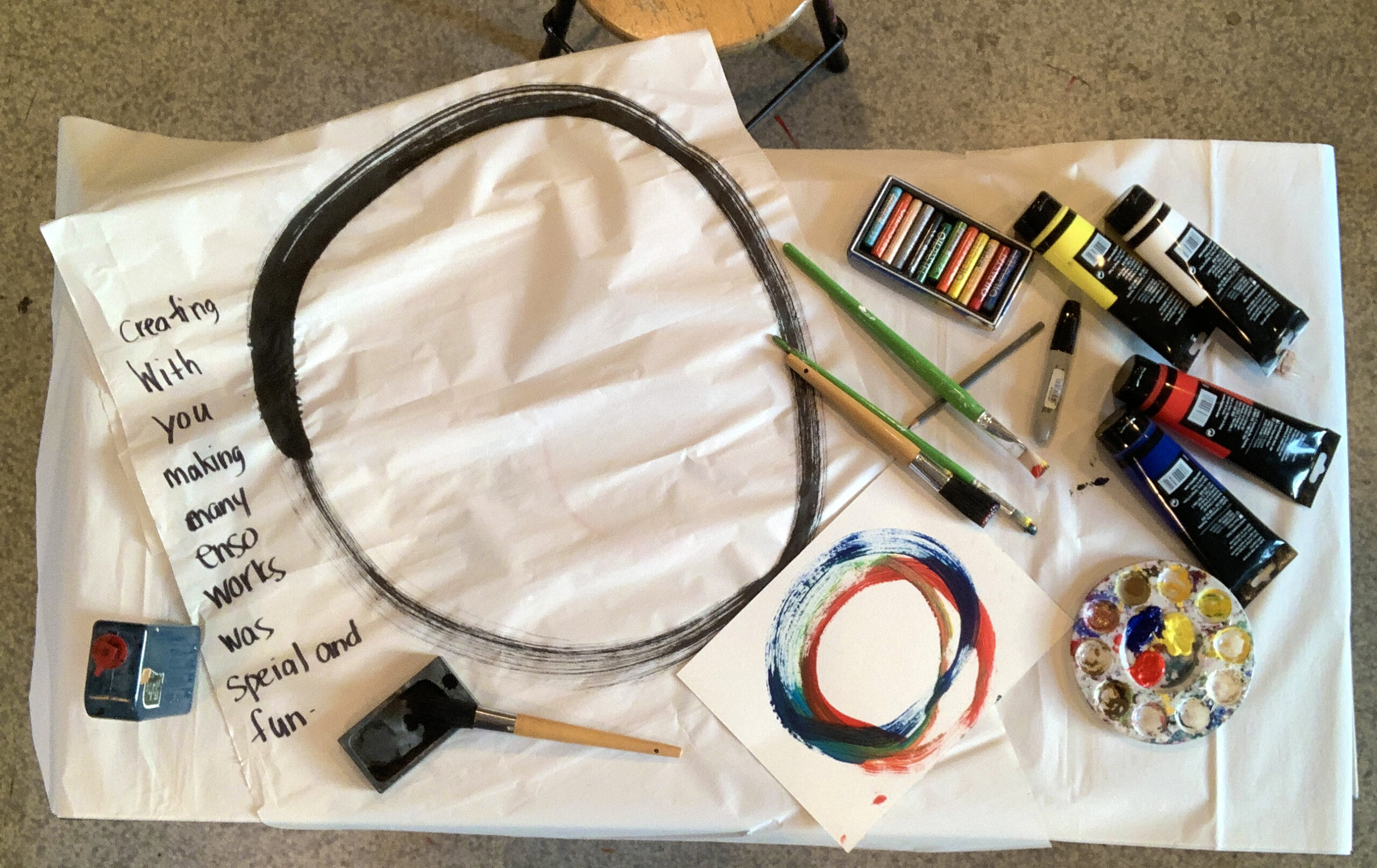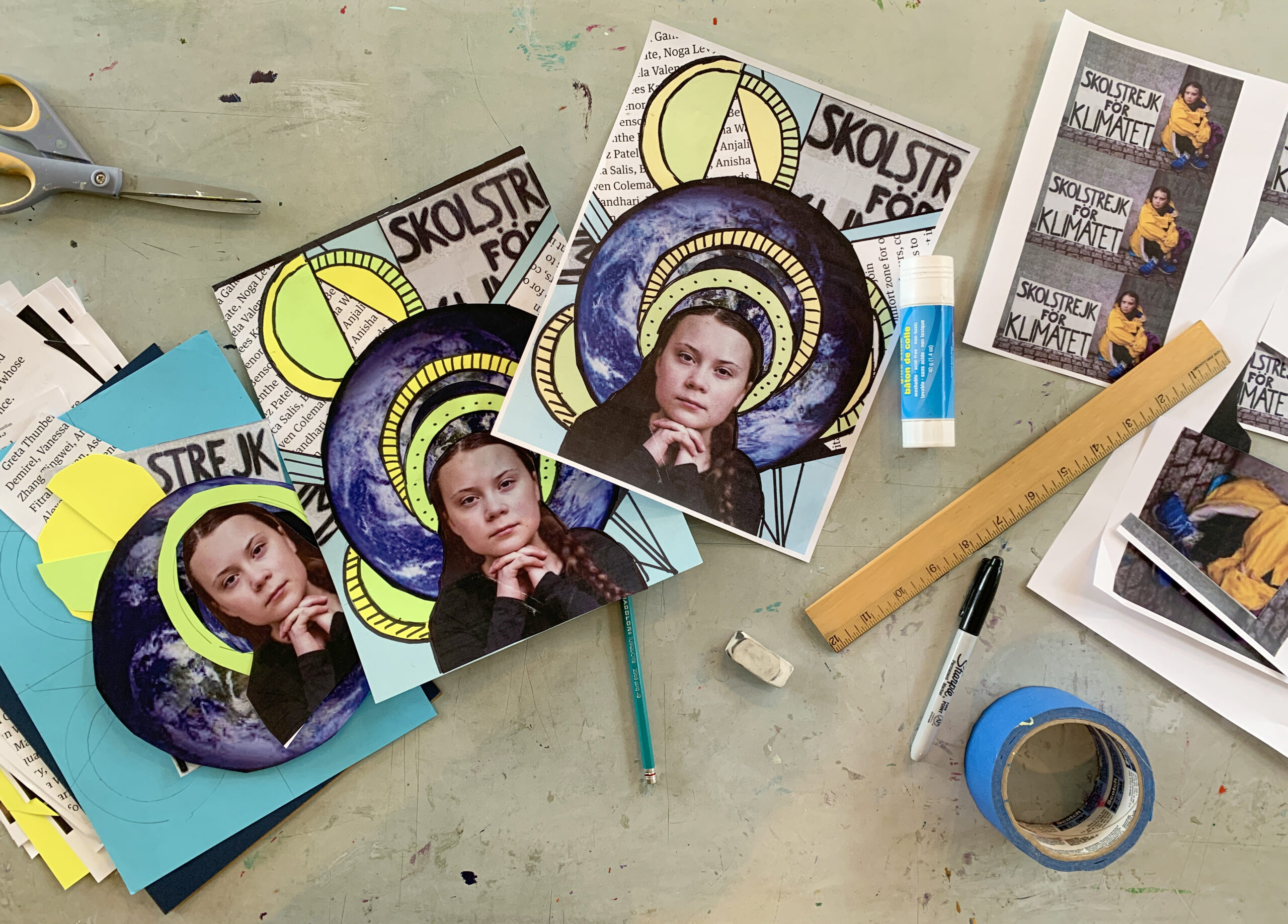 More recently we have been busy collaborating with Figure.1 Publishing on a publication that collates Haema Sivanesan's extensive body of curatorial research – bringing us to the next milestone for In the Present Moment! The book, deeply inspired by the events from the research convening, explores concepts of saṃsāra, emptiness, impermanence, formlessness and form, inter-being, non-self, Engaged Buddhism and Modern Buddhism. It also traces how Buddhist ideas have played a crucial role in the development of contemporary conceptual art in North America by bringing artists like John Cage, Yoko Ono, Marina Abramović, Robert Filliou, Allan Kaprow, Nobuo Kubota, Haruko Okano and numerous others into conversation with artists from the AGGV's own extensive collection from around the Pacific Rim.
Learn more about In the Present Moment and join us in celebrating this exciting milestone by picking up your limited edition copy of this stunning publication – now available in the gallery shop! 
Feature image: "In the Present Moment" publication.