By Marina DiMaio, AGGV Curatorial Assistant
"During my acquaintanceship with Mark Tobey, his most common comment regarding my paintings which were very decorative was, 'paint the energy, Paul'. Trying to comprehend what he meant took a lot of reflection. He also said, 'In the West, there isn't any more we are seeking. We should look toward the East where there is an unlimited sense of aesthetics. The mastery of sumi paintings, where each stroke itself its energy typifies that direction.' Tobey often commented how fortunate I was to be able to read Japanese without losing meaning in the translation." – Paul Horiuchi, in "Pacific Northwest Artists and Japan" published by The National Museum of Art, Osaka, p. 50
When we think about the development of modern art we are often quick to recall celebrated artists positioned in and around the New York art scene, like Pollock, Rothko, Kline, or Mondrian, and perhaps slower to recall artists like Tobey, Tsutakawa, Saitō, and Namkung. In this article, we would like to draw our readers' attention to one of the lesser known, but equally important, artists of the Pacific Northwest – Paul Horiuchi (1906-1999).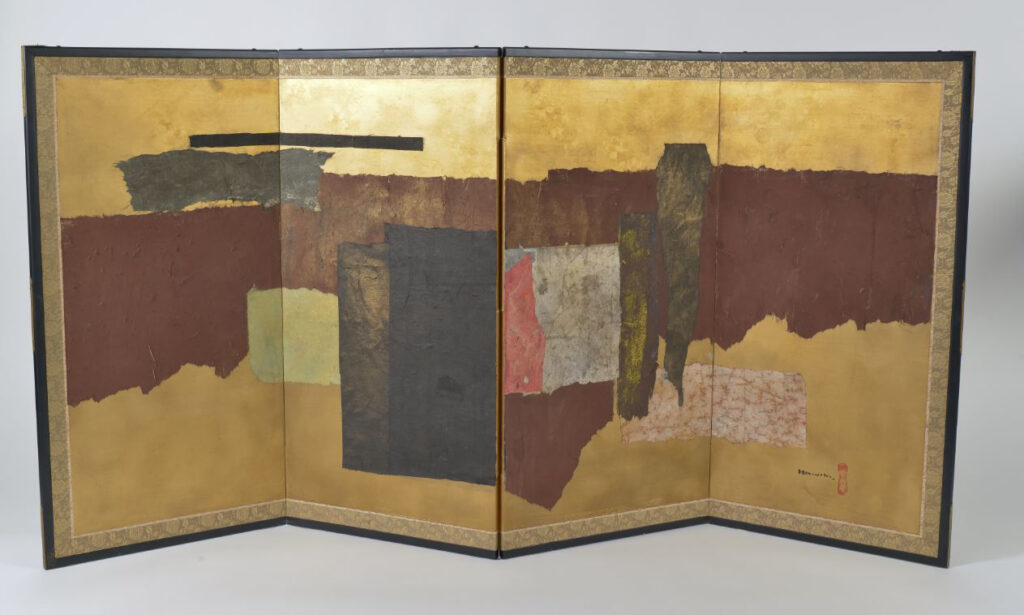 Horiuchi was a painter and collagist whose work has become an important hybrid of Western-style abstraction, Asian calligraphy, and eastern philosophies. His body of work has helped situate an alternative narrative to the development of modern art in the Pacific Northwest, one that fully considers Japanese and North American relations, and resulted in significant formal and conceptual developments, which continue to be recognized and studied by international scholars and curators like Noriko Kuwahara, based in Chiba, Japan, and Chiaki Ajioka based in Sydney, Australia. If this international attention is not enough to convince you of Horiuchi's significance, you might also be surprised to learn, that at the height of his career, many of Horiuchi's pieces left the studio with a particularly keen collector while they were still wet!
The AGGV is thrilled to have five works by Horiuchi in the collection – several of which you can now see on our website with the launch of e-Museum! Part of my role as a curatorial assistant on Haema Sivanesan's multifaceted research and exhibition project, In the Present Moment: Buddhism, Contemporary Art, and Social Practice, occasionally involves tracking down image reproduction rights and permissions. My search for the copyright status of the five Horiuchi works in the AGGV's collection resulted in an unusual, but fascinating, behind the scenes glimpse into the work and influence of Horiuchi, in and beyond the Seattle art scene of the mid-20th century.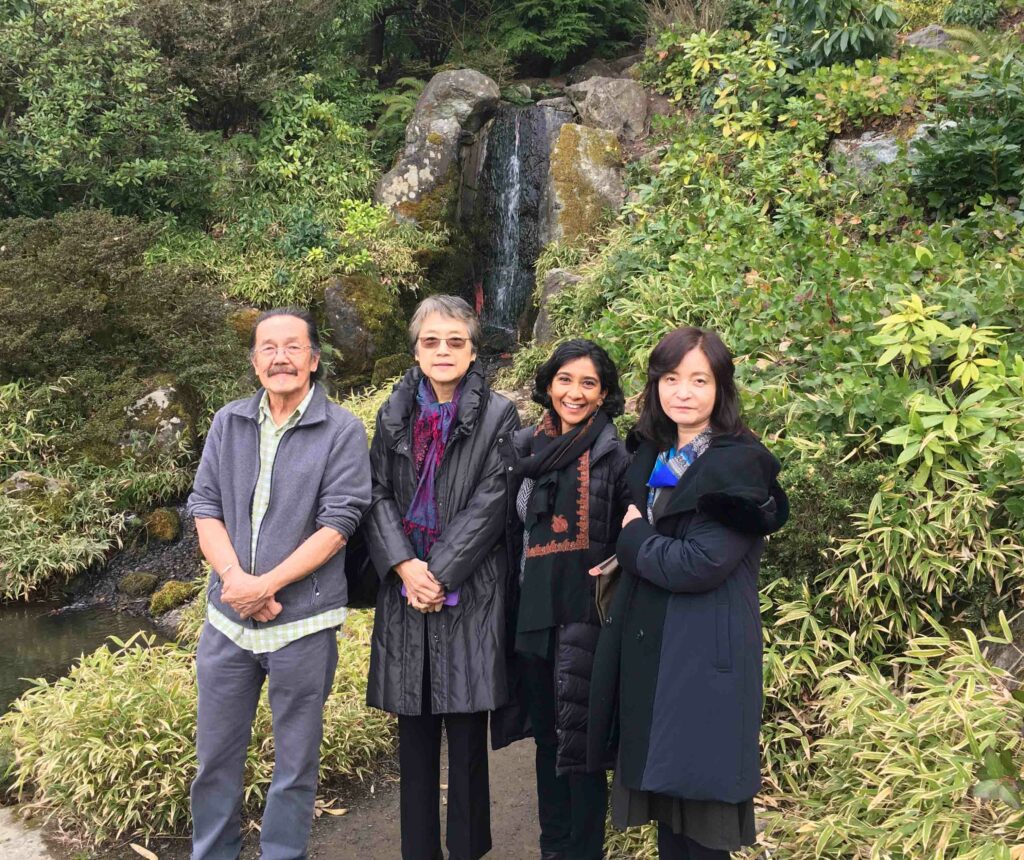 Horiuchi, originally named Chikamasa, was born in Oishi, Japan, where he studied calligraphy up until he immigrated to the US at the age of 14. He eventually adopted his Christian name in honour of Paul Cézanne and Pablo Picasso when he married Bernadette Suda in 1935. The couple had three sons; Paul Jr. in 1936, Jon in 1938, and Vincent, named in honor of van Gogh, was born in 1947, in Seattle. It was Vincent Horiuchi with whom I eventually connected, in my search for the image reproduction rights to the five Horiuchi works in the AGGV's collection. Vincent was eager to give us a behind the scenes glimpse into the life and work of his father, even giving Haema, Noriko, and Chiaki a private tour of Seattle "through his father's eyes".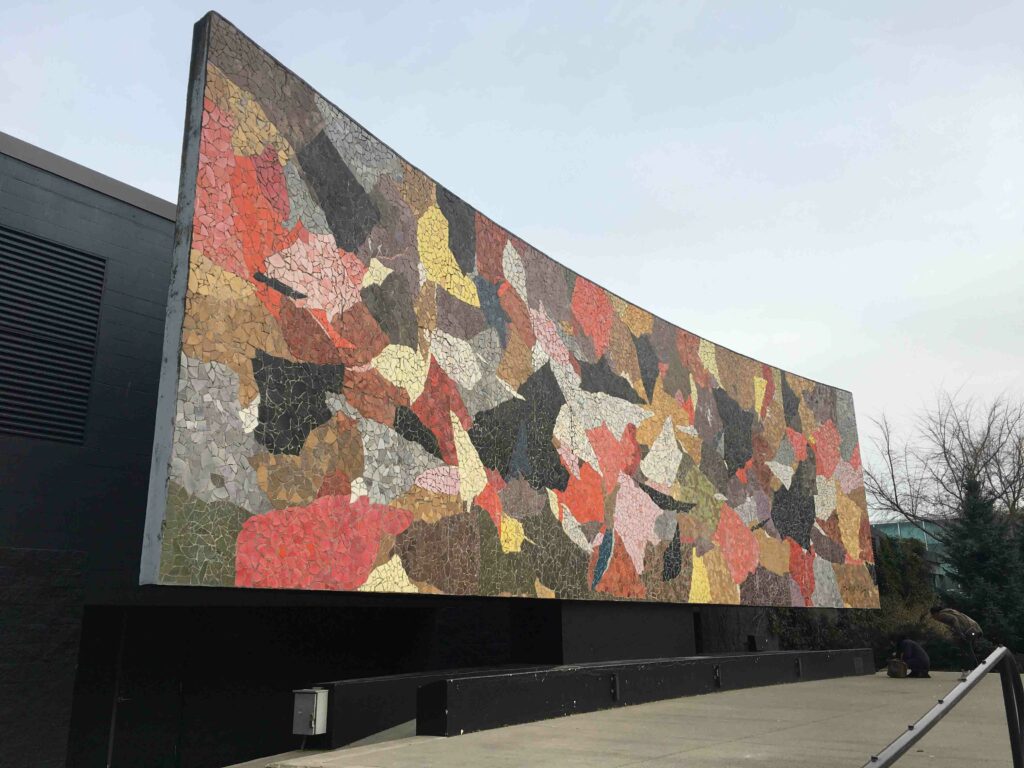 Together, we have consolidated a few highlights from our collective behind the scenes glimpse into the life and work of Paul Horiuchi into a list of destinations that we hope will inspire you to go on a Paul Horiuchi tour of your own…
1) Start with a visit to Horiuchi's 1962 glass mosaic "Seattle Mural", arguably one of his most famous pieces, monumental in scale, but still subtly referencing some of his more intimate works.
2) Next, you might consider visiting the "Kubota Gardens" in Seattle's Rainier Beach neighbourhood. These gardens were incredibly important to Horiuchi, serving as inspiration for his art and a natural retreat from the city.
3) Horiuchi Park is a quaint community garden located in Seattle's First Hill neighbourhood, just two blocks from Horiuchi's early auto body shop, and dedicated to the artist by Seattle Parks and Recreation.
4) And finally, to take your Paul Horiuchi tour to the next level, consider taking a hike near Superior, Wyoming, to search for a Horiuchi piece that has been largely forgotten. Vincent kindly shared with us the following quote about this mysterious piece: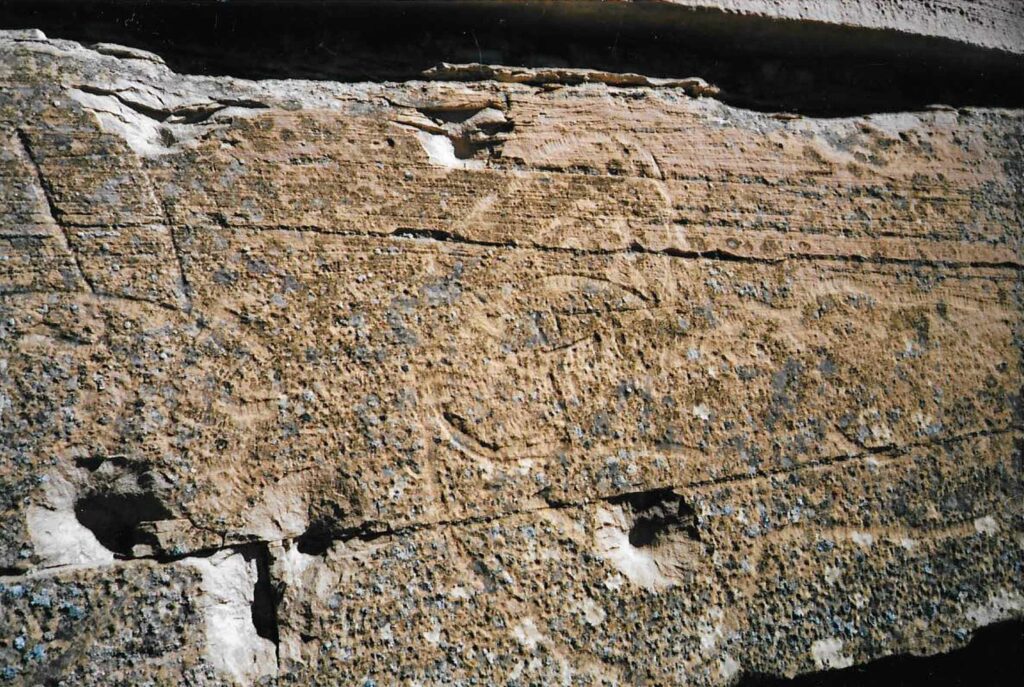 "When he was still in Wyoming, working for the railroad, my father discovered this flat rock, about ten to fifteen feet long and maybe three feet high. During his breaks he would take a railroad spike and carve images into it. There were two reclining female nudes with a crude portrait in the centre. Around it he carved 'someday the world will know my art' or words to that effect."