Encounter is a quarterly event developed by the AGGV Education Department to enhance learning and social opportunities for adults who love art and love talking about art. Participants discover new ideas and connections to art and through art, within the context of an exhibition on show at the Gallery.
While participants from previous events have enjoyed the opportunity to have a glass of wine and engage with the art and ideas, we knew we could make the event even better. During these last two events, a hands-on art-making component was added, enriching the experience and attracting many enthusiastic participants.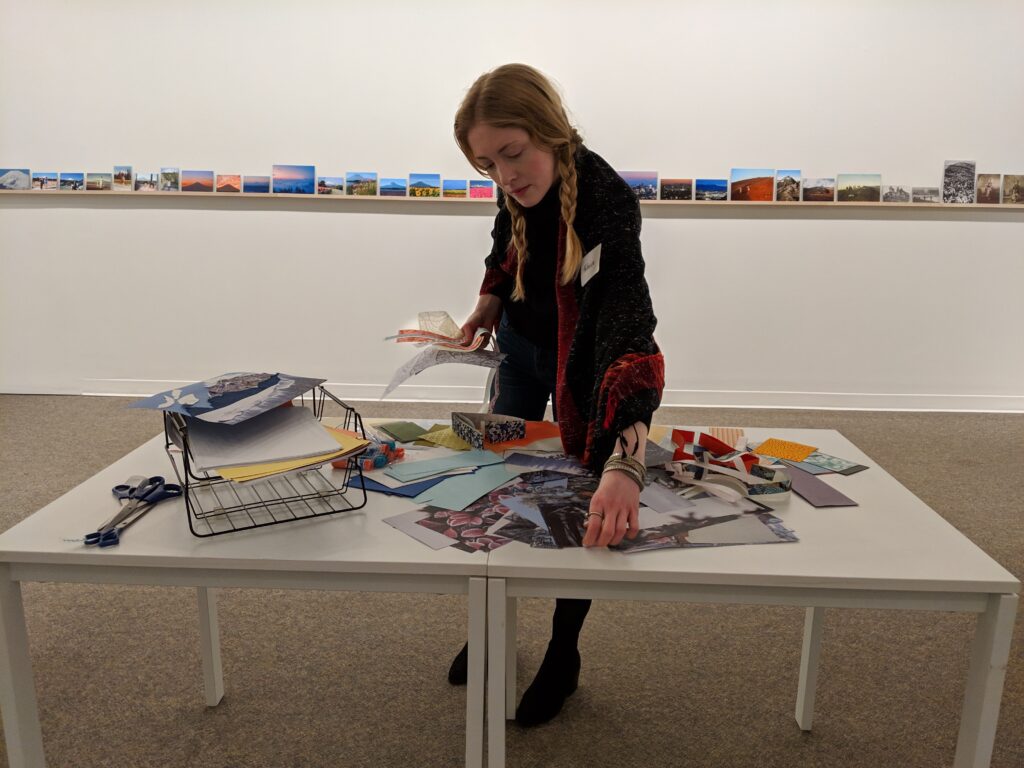 In February, art lovers took inspiration from Fiona Tan: Ascent, a photomontage film about Mount Fuji and its accompanying photo installation exhibition. In the same way that the artist Fiona Tan began her virtual journey of pilgrimage by collecting photographs, stories and other related paraphernalia for her research, participants created their own montages from a range of materials provided.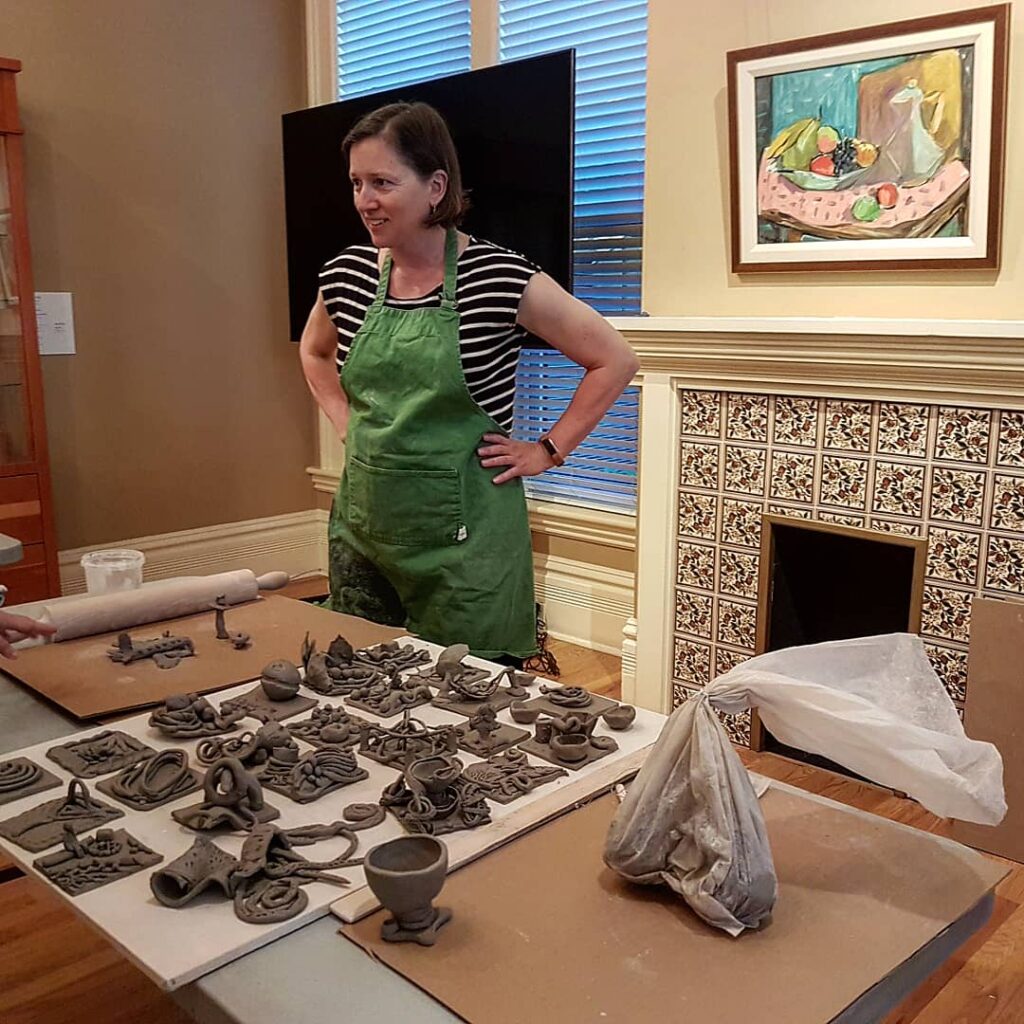 Running concurrently is the exhibition Throw, Slip, Spin: Studio Ceramics from the AGGV Collection. At May's instalment of Encounter, established ceramics artist and teacher, Mary Loria, came on board to help us experience the exhibition with clay and tools and a warm invitation to dive in and play before the group headed into the exhibition. More than twenty-five people accepted her invitation to use a simple square of clay as the starting point for exploring. While there was no expectation to make a "thing", the opportunity seemed to unleash thirty minutes of intense creating! Pictured are some of the pieces that emerged.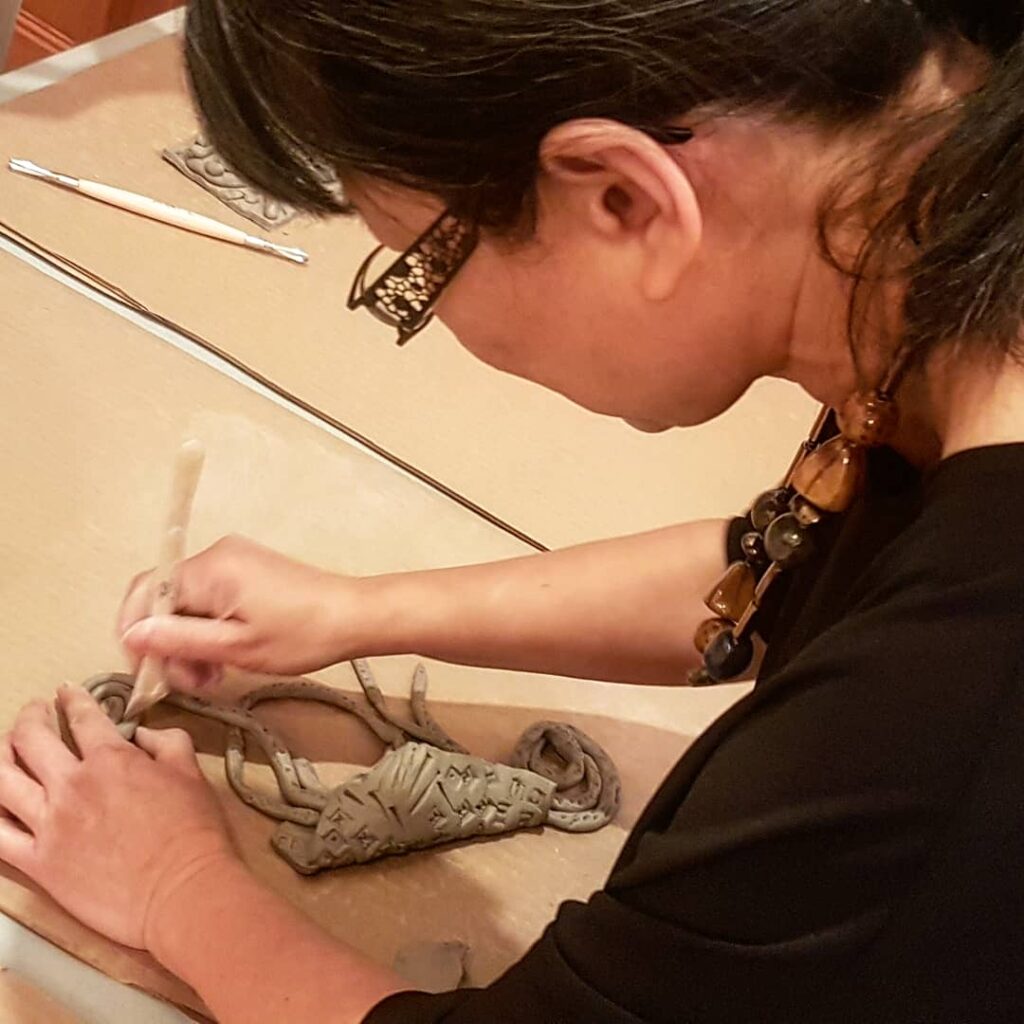 Encounter is offered to everyone without charge on a designated Thursday evening at the Gallery. Ticketing is required to help prepare for the numbers of participants. Each Encounter event is listed on the Gallery's website under the Events page, long before the date, together with all information about the exhibition focus and ticketing.
The next Encounter happens on Thursday, September 26th from 7:00 – 8:30 pm. Come and let art, conversation and laughter transform your evening!