Living in the West Coast of Canada, one cannot be but drawn to the great Pacific Ocean at our doorstep. The maritime history of the Pacific Northwest and the connection to these waters endure in the cities and towns along the coasts, and there are an endless amount of artworks through the centuries that celebrate the culture of seafaring in these parts.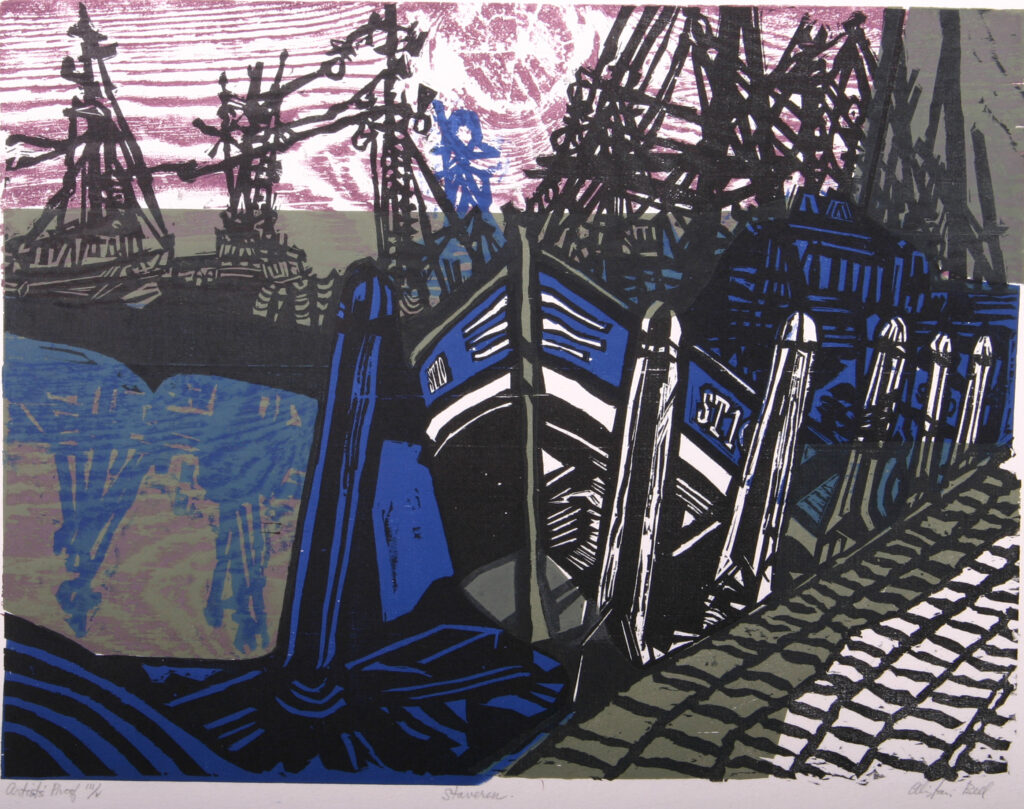 The AGGV has a large collection of prints by one of Canada's foremost printmakers, Alistair Macready Bell (1913-1997), donated to the Gallery by the artist in 1982. Among them are several of fishing vessels at sea and docked at port around Vancouver, where he lived and worked from 1929 until his death. As a student of the Vancouver School of Art in his youth, he learned to make prints. Originally from England, Bell worked as a draftsman in a structural steel plant before becoming a full-time artist in 1967. His specialty was in the graphic arts, and his works demonstrate his dexterity in lithography, etching, woodcut and wood-engraving.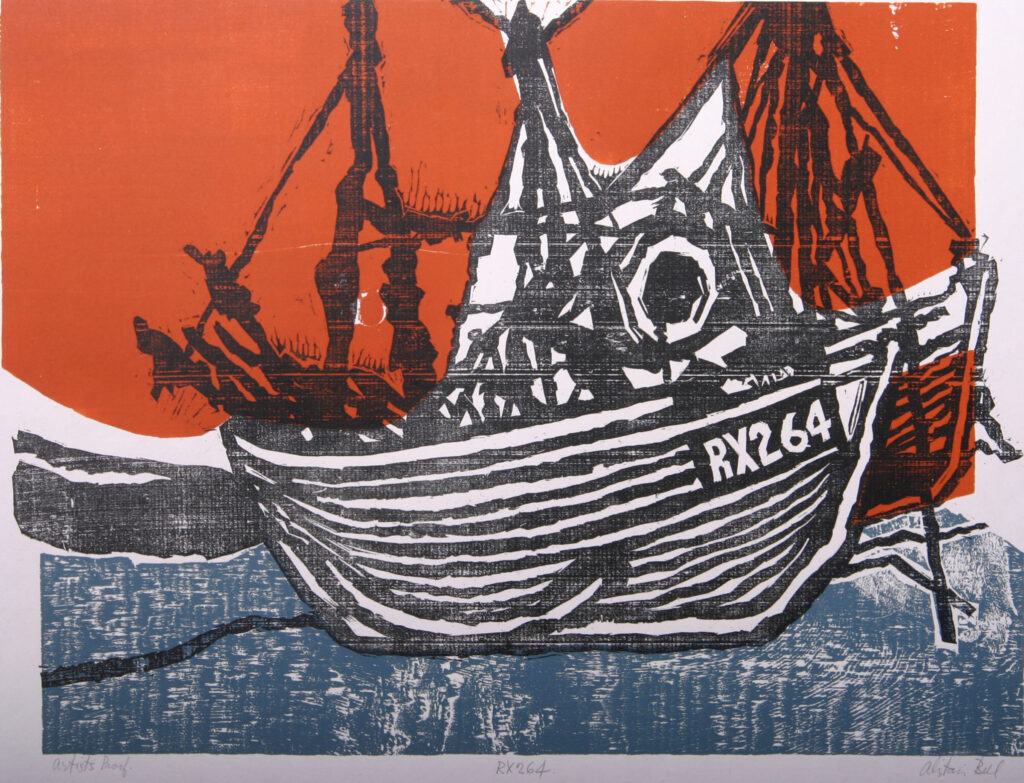 Bell's depictions of boats are as distinctive as his renderings of animals (another of his favourite subject-matter). The rough and ready fishing vessels and sailboats in the harbours and ports around Vancouver are depicted with strong linear expressions, as these are the qualities that drew Bell to them in the first place.