By Regan Shrumm, AGGV Assistant Curator
During the COVID-19 pandemic, it can be hard to stay motivated on the things we used to enjoy, such as staying in touch with friends, making art, and working out. Even though we know that these activities can overall maintain our health and wellbeing during this particularly stressful time, there are many obstacles, from financial to time to just needing a driving force.
Werk It! An Artistic Workout with Eddi Licious, Victoria's premiere wiggly weirdo Two Spirit drag artist provides a free, no equipment needed workout that can be done from the comfort of your home. The 45-minute workout includes warm-ups, light cardio, and cool downs all while Eddi is throwing in the occasional pop culture reference, dad joke, and drag history fact. They hide the fitness from you and just make it fun to move your body.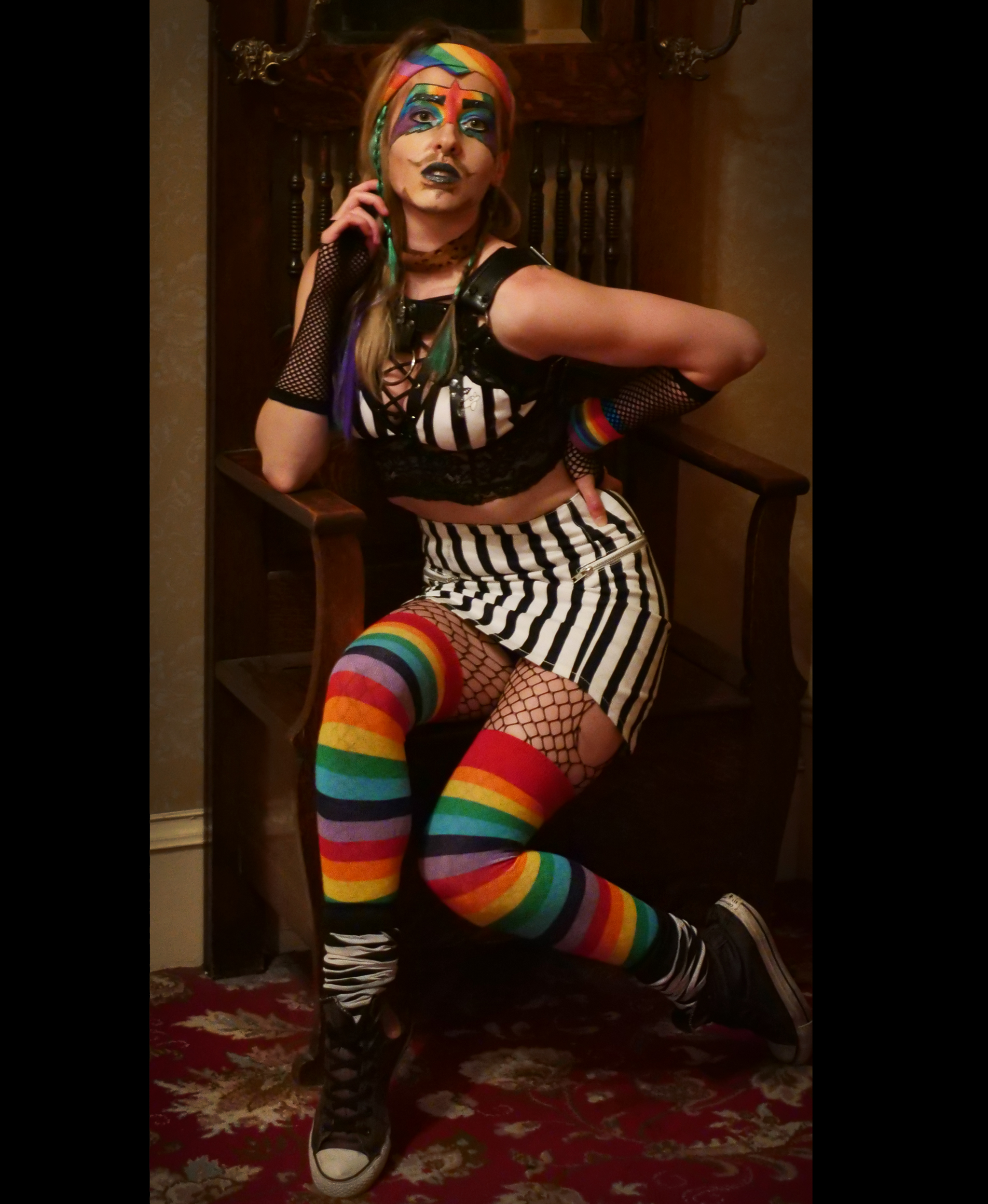 Image credit: Nice Lady Productions. Courtesy of the artist.
The Werk It! video is based on the new YouTube fitness obsession that has taken storm during the pandemic. At home fitness first began as a trend in the 1980s when VCR technology made a home gym convenient at any time. Actress Jane Fonda's and later fitness instructor Richard Simons' workout series brought in an influence of music, fashion, and campiness to home fitness.
More recently, exercise and art has taken a hold of the art world, especially in Canada. The Anti-Social Running Club based out of Edmonton is an online community of runners who want to run alone, but also looking for motivation and support from other runners. In 2018, the Vancouver Art Gallery presented an offsite installation of Fitness for All, a five-piece exercise equipment interactive sculpture made by the Hong Kong-based art collective Polit-Sheer-Form Office (PSFO). In 2019, Toronto-based artist Ayumi Goto performed Single Use Salmon Plogging, where Goto ran Toronto Waterfront Marathon as "a half-human/half salmon geisha gyrl in a performance addressing labour, responsibility, and the impact of environmental disaster." Los Angeles-based artist Cassils talks a lot about their daily exercise regimes as "moving meditations," and explains how exercising the body and trying to get better each day is a model for an inspiring artistic practice to work towards.
Scientific studies have even shown how important exercise is for your art. According to a 2014 Stanford University study, even a short walk can significantly improve certain types of cognitive efforts involved in creativity, specifically with convergent thinking, which involves thinking up solutions to problems, and divergent thinking, which involves conceiving original ideas. Other studies have shown that exercise provides the opportunity for mind-wandering and helps provide confidence that can be helpful in art making.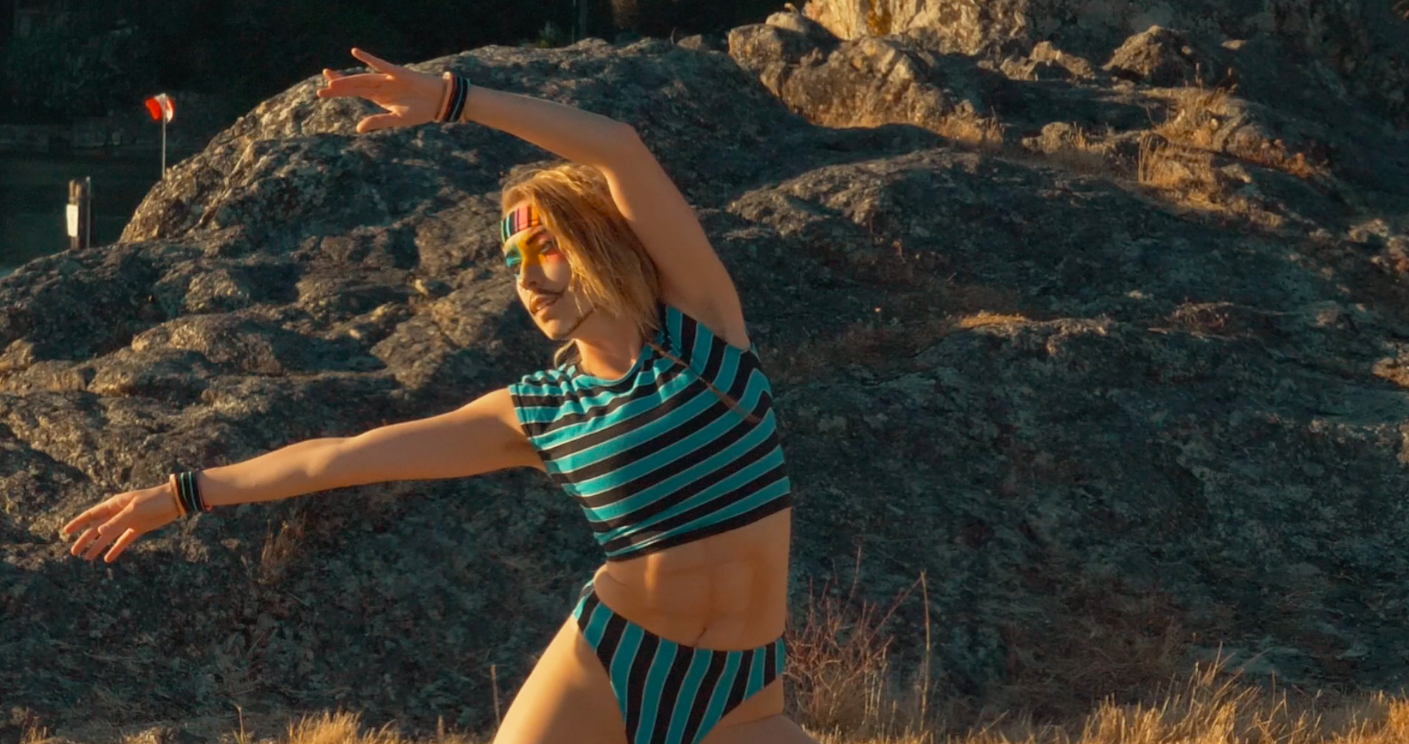 Werk It: An Artistic Workout with Eddi Licious provides a way to enjoy life during these demanding times and provides a potential outlet to let your innovate and creative mind flow. As Eddi Licious says "your body is the artistic medium, so the sky is the limit. You can be who you want to be, and do what you want to do, and it is all valid." Check out the video, here.
Feature image: Image credit: Nice Lady Productions. Courtesy of the artist.