Hamilton, Ontario-based artist, Bryce Kanbara is not only the guest curator for AGGV's upcoming exhibition Start Here: Kiyooka, Nakamura, Takashima, Tanabe opening on Sept 17, but also the winner of a 2021 Outstanding Contribution Governor General's Award in Visual and Media Arts (upcoming exhibition presented by the AGGV in collaboration with the Canada Council for the Arts opening on Oct 15). In anticipation of these two fall exhibitions, the artist agreed to share more insight into his work in an e-interview. 
__
AGGV: You received a 2021 GG Award for your remarkable contributions to art and culture in Hamilton, ON. Could you share a bit about the community building that has led you to this lifetime achievement? Perhaps you could summarize, for readers who might not be familiar, some of your work with arts organizations like the You Me Gallery and Hamilton Arts Inc.?
Bryce Kanbara: We were fledgling artists in the mid-1970s at a time when artist-run centers were just starting in Canada, and we decided to pool our money and rent a vacant storefront on gritty James North. The Co-op was meant to be "a social backdrop'' for exhibitions and discussions about art, but it also quickly gained a reputation as an advocate of regionalism, which meant we were interested in a sense of place, of the particularities of where we lived. In those early years, along with standard exhibition line-ups by artists, we organized public participation shows such as The Lunch Bucket Show, Hamilton Travel Poster Show, Hamilton Postcard Show, The Rose Corner Bakery Show (in tribute to the bake shop across the street). We flew by the seat of our pants and learned how to run an art gallery and eventually incorporated the operation as Hamilton Artists Inc.
After relocating over the years to several rented spaces in the neighbourhood, The Inc., as it's known now, bought and renovated a building, and established a permanent home just a few doors down from the original site. Further down James North, in advance of The Inc.'s return to the street, I started my own storefront gallery which I named You Me Gallery after a department store in Japan. For a long time I have had a parallel interest and involvement in two communities: the Japanese Canadian community and the arts community, and there have been many opportunities for cross-over projects.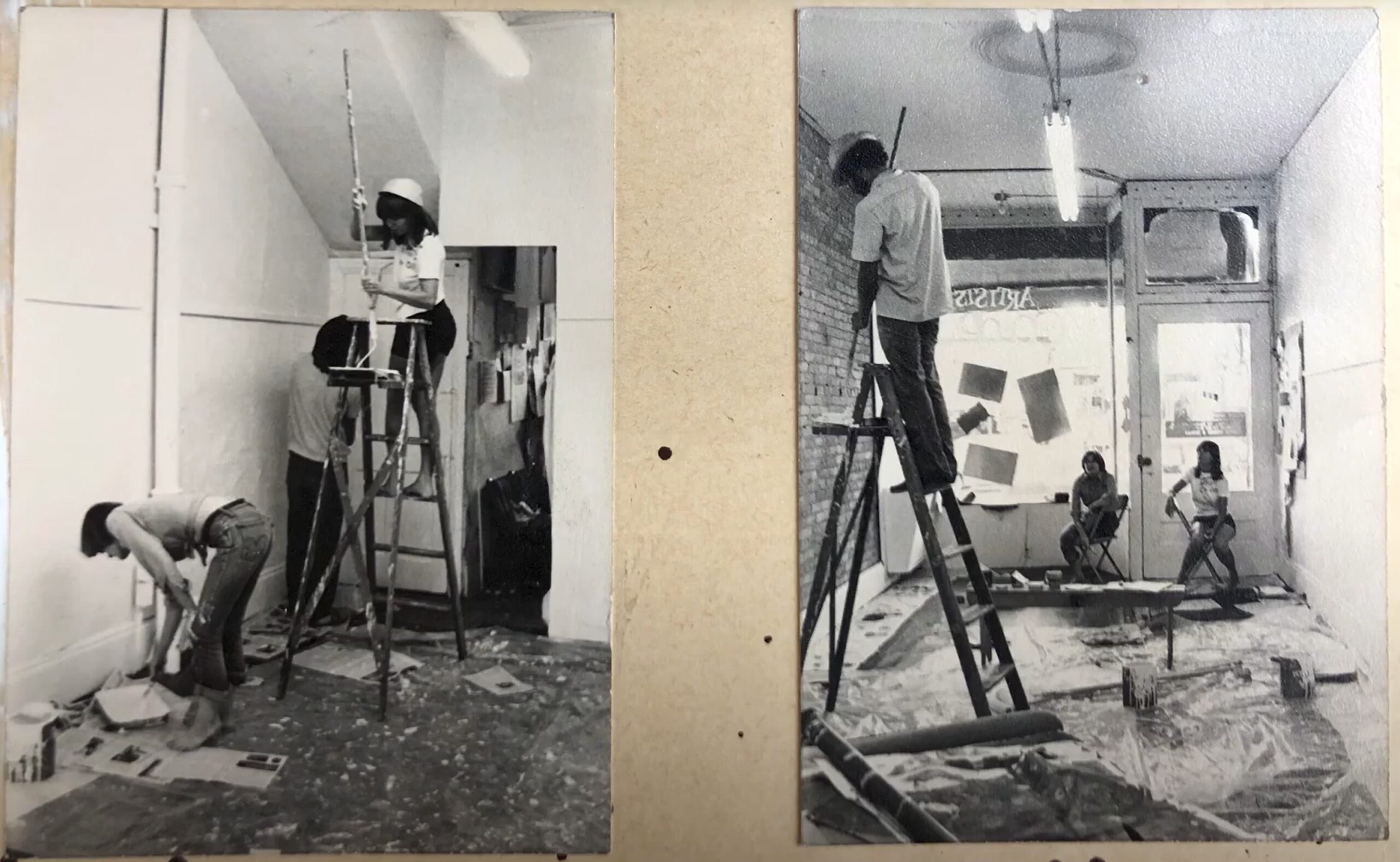 AGGV: There were significant events this year for the Japanese Canadian community with respect to redress and the recognition of internment history, and there are more significant events to come with 100 Japanese Canadian artists from across the country gathering in Victoria for a three day symposium at the newly restored Esquimalt Gorge Park Pavillion – the historic site of the original Japanese tea house run by the Takata family. Would you be willing to speak to the broader relevance of Start Here, opening at this particular moment in time?  
BK: Yes, this is a remarkable year of activity for the Japanese Canadian community and most of it is centered in Victoria. I helped coordinate Henry Shimizu's Isshoni exhibition of paintings of the internment at UVic's Legacy Gallery in April, as well as the first national Japanese Canadian artists symposium in Esquimalt co-organized by the National Association of Japanese Canadians and UVic, which takes place on the same weekend Start Here opens at the AGGV. When the GG Awards exhibition opens in October, I will have visited Victoria three times this year. And all this activity is illuminated by the BC Government's Redress to Japanese Canadians announced in May. For Japanese Canadians, Victoria is a shining star.
AGGV: Our hope is that Start Here will be an opportunity for more generations to get to know the importance of the four nisei artists whose work you've brought together for this exhibition. What do you hope most for people to take away from this show? What drove you to want to curate it?
BK: Discovering the accomplishments of these pioneering Japanese Canadian artists was a boost of courage for me. In this exhibition, we can only catch glimpses of the breadth of what they did, which is why it's titled Start Here. My hope Is that viewers will be fascinated enough to keep their eyes open for more about them. Kazuo Nakamura's work, for example, is almost non-existent in the collections of public galleries in BC. I had opportunities to meet Roy Kiyooka, Shizuye Takashima and Kaz Nakamura, and I know Tak Tanabe only through brief correspondence, and his reputation as a "grumpy old man". They didn't make what might be called "Japanese Canadian Art", but they were not heedless of being Japanese Canadian.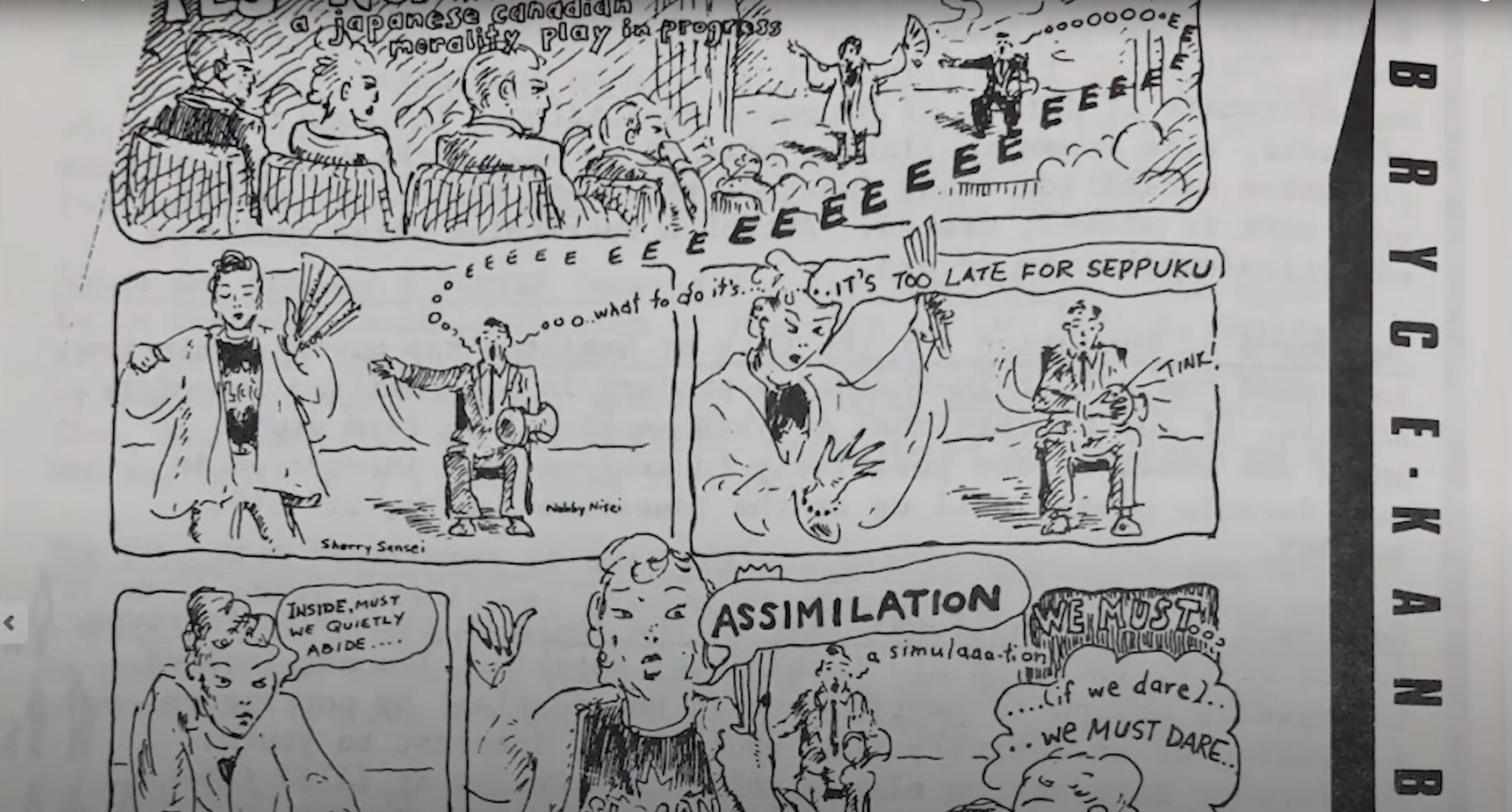 AGGV: The Japanese Canadian Artists Directory is an incredible database for folks who might want to learn more about artists like Kiyooka, Nakamura, Takashima and Tanabe. Are there additional educational resources you'd like to share? Where can visitors/readers go to learn more?
BK: Here's a recent one, which is a perfect counterpoint to Start Here. It's called Yume: Digital Dreams and it's a series of short-term collaborations between pairs of Japanese Canadian artists of the younger generations. The process of each collaboration is documented as well as the creative upshot. I found it fascinating, and an affectio(nate), way to get to know them, and how they think.
Feature image: Screenshot from a video portrait of Bryce Kanbara produced by the Canada Council for the Arts (Director: Maya Bastian). Courtesy of the artist.