By Michelle Jacques, Chief Curator This past summer, from August 20th - 30th, artists Connie Michele Morey and Taryn Walker created a site-responsive exhibition in the car shop of the Roundhouse at Bayview Place in Vic West.
By Michelle Jacques, Chief Curator
This past summer, from August 20 – 30, artists Connie Michele Morey and Taryn Walker created a site-responsive exhibition in the car shop of the Roundhouse at Bayview Place in Vic West. While COVID-19 restrictions require social distancing that typically prevents us from gathering, we were able to open The Breathing Wall on a beautiful summer evening in Victoria, as the sprawling space of the Roundhouse building meant that the AGGV could host a preview and, a few days later, an artists' talk, albeit with careful monitoring of numbers and strict adherence to the 2 meter rule.
The exhibition was part of a multifaceted collaboration between the artists, who met through their shared association with arc.hive artist run centre here in Victoria. From their first meeting, they found common ground through their interests and ways of working. Their collaborative efforts resulted not only in the exhibition, but also a website, a video project, and a publication, which includes a photo-and-text essay co-authored by the artists.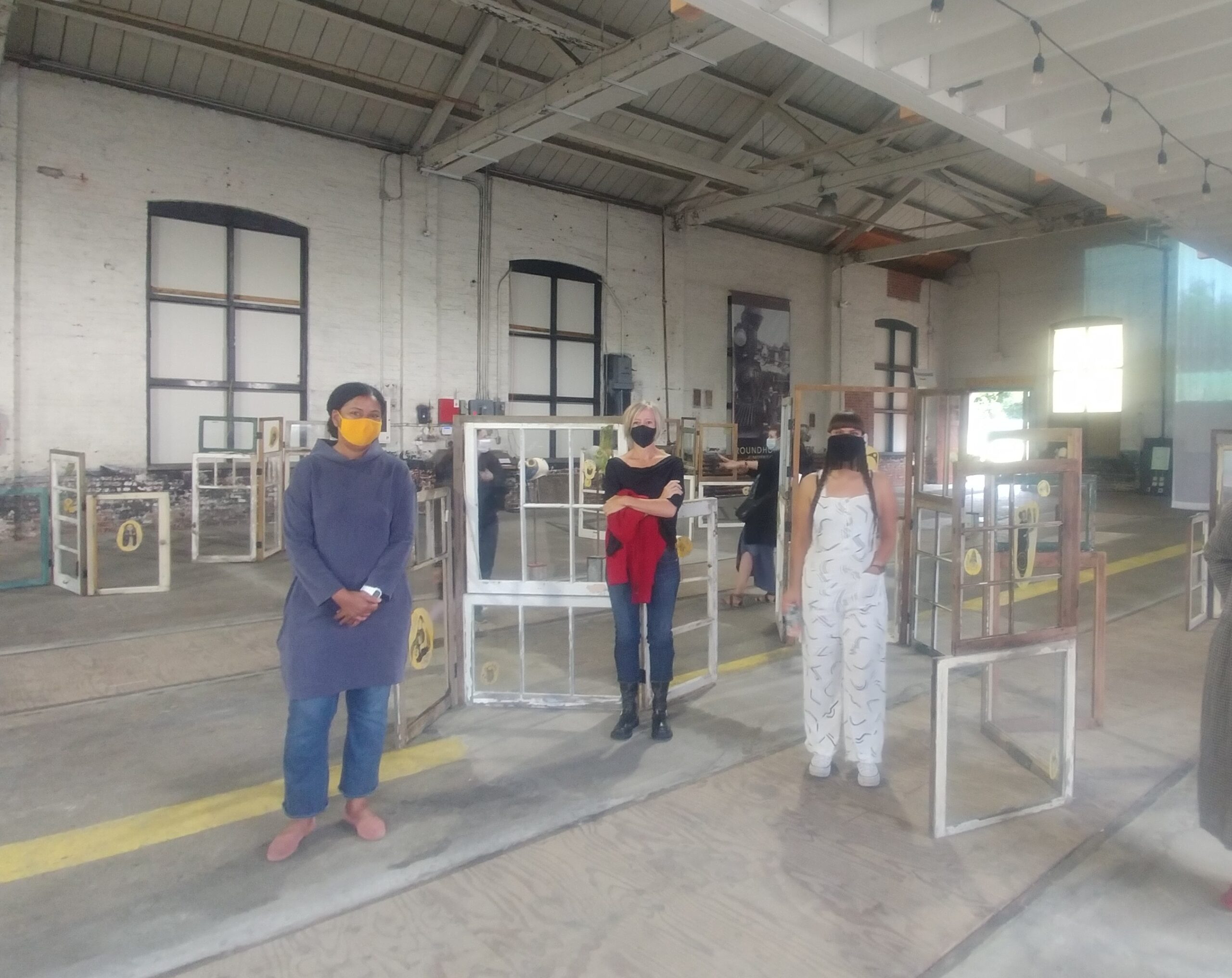 All of these respective components of The Breathing Wall were inspired by the artists' interest in the idea of the wall as a porous membrane that allows history—and all its contents—to move back and forth, in and out, thus creating connection between individuals, communities, and the environments and context containing them, across time and space. Each artist brought a body of personal work to the endeavour. Morey contributed Release, a series of sculptural works created from recycled wool blankets, deconstructed surplus gas masks, reclaimed wood, and botanical matter. Walker created a series of drawings in ink on paper, which is a central medium in her practice. The drawings were dipped in a layer of beeswax, a device that signifies ideas of preservation and the gradations of history as well as community, creativity, and, ultimately, life. While aesthetically distinct, the artists' works are united in their reflection of the shifting strata of history that is implicit in their chosen site.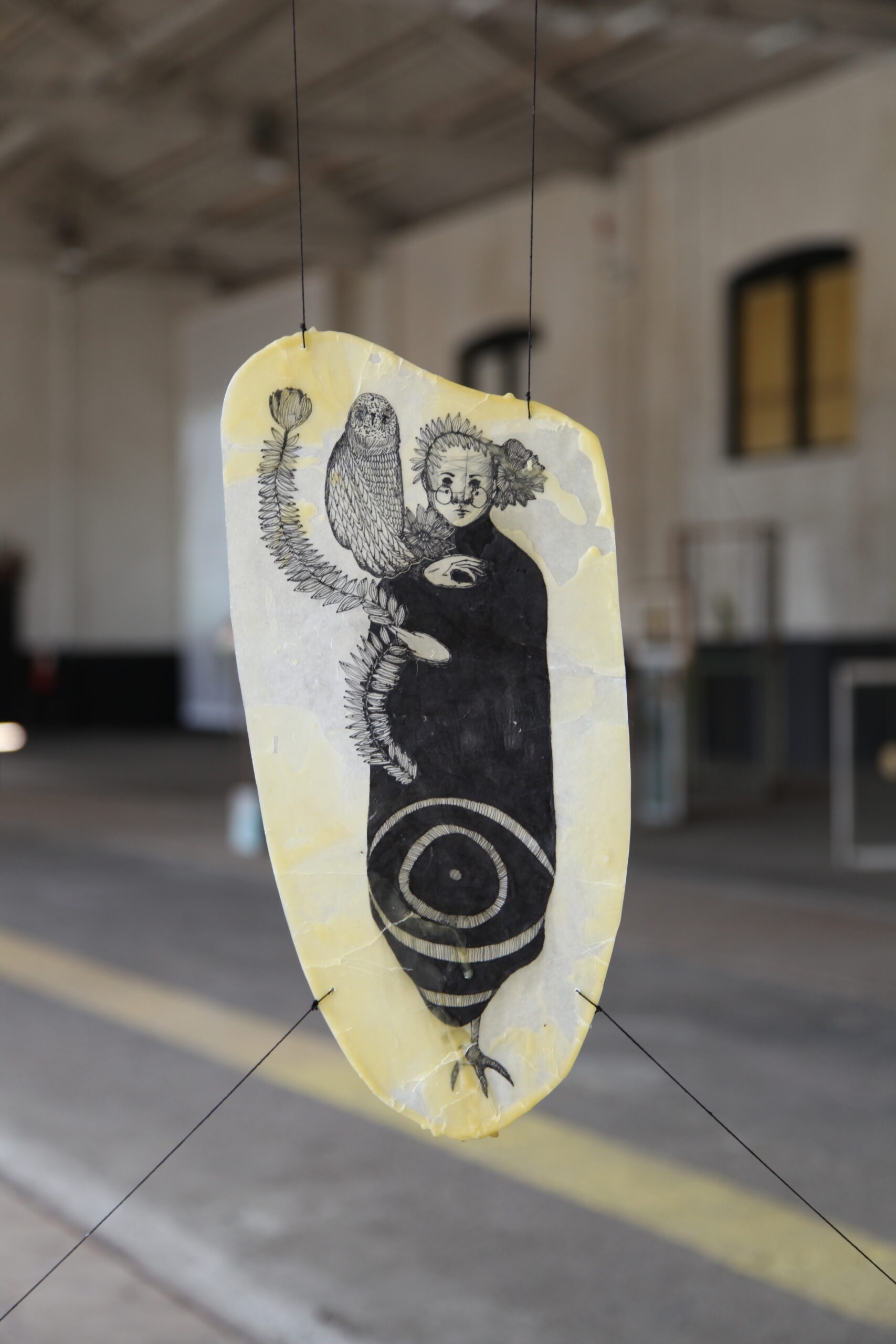 In their search for a site that would elicit the kinds of complex historical allusions that were central to their thinking, the artists chose the car shop of the E&N Roundhouse – the maintenance building at the southern terminus of the non-operational Esquimalt and Nanaimo Railway corridor. The railway is a marker of incursion on Indigenous land; it also points to the intricacies of intersecting legacies of exploration, employment, and travel, as well as histories of indentured labour and the impacts of resource extraction. It is a site with a complex history. It also has a vital present – it is activated daily by history buffs, railway enthusiasts and dog walkers, and its current owners envision transforming it into a busy, cultural hub.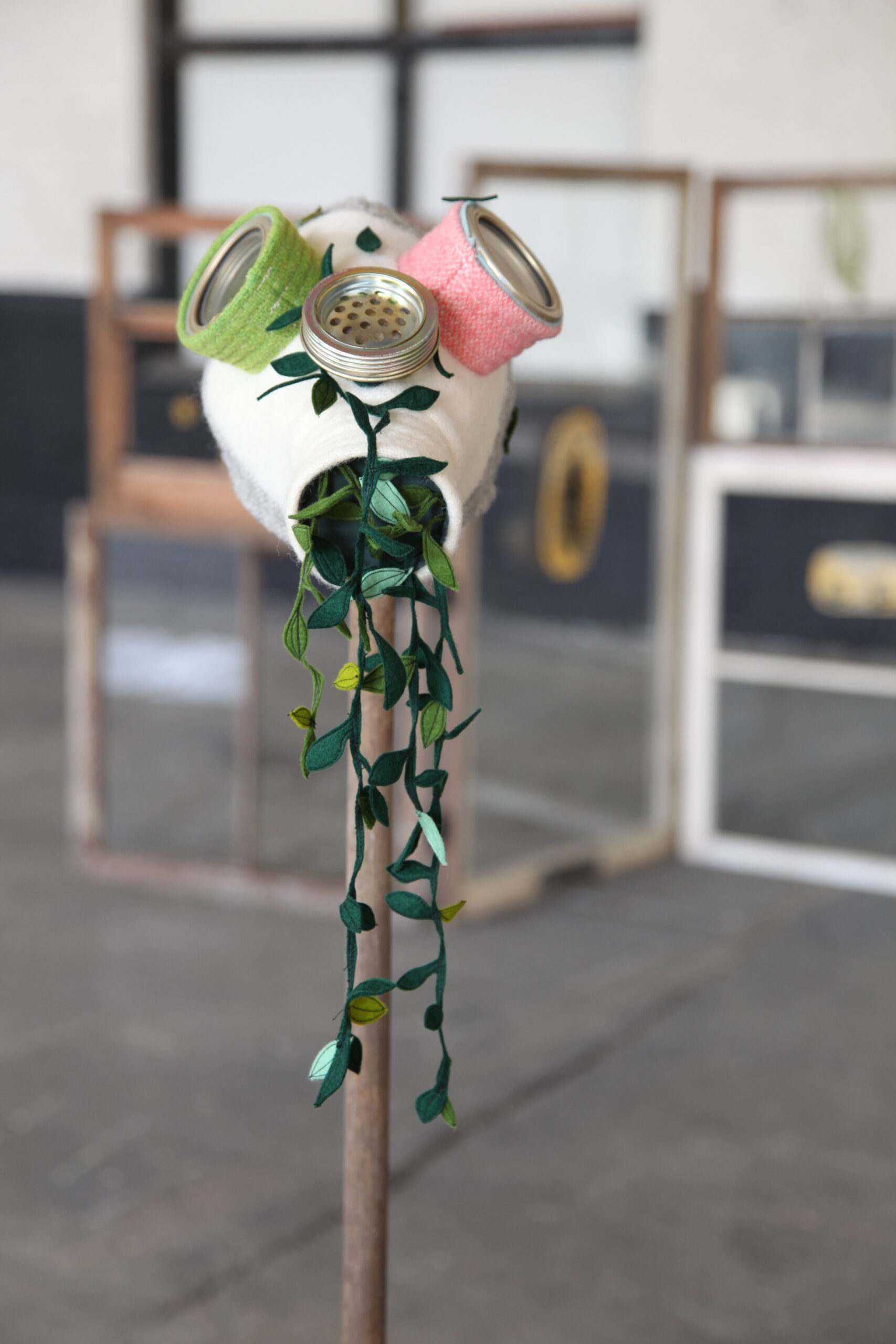 We are living in a moment when "walls" and "breath" are encumbered words. Walls have become barricades meant to keep people divided; breathing, essential to our survival, has become something that we struggle to protect, whether from viruses or police violence. Contemporary events have pushed these terms away from their more common definitions. The Breathing Wall aims to reclaim the positivity of these concepts. In the estimation of artists Connie Michele Morey and Taryn Walker, "most walls in our ecosystems function both to protect and connect, like the tissue of the skin, the ozone, the earth's crust, or even the walls of a building" and "our collective relationship with the land…provides us with our life's breath." Morey and Walker's The Breathing Wall is, then, not a device of partition but, rather, an animate, penetrable structure, capable of breath, sentience, and, to use a word that both artists regularly utter in relation to their project, tenderness, in its ability to demonstrate both vulnerability and care.
Feature image: The Breathing Wall: Connie Michele Morey & Taryn Walker, installation view at The Roundhouse at Bayview Place, August 2020. Photo: Mike Andrew McLean