By John Manson, Gallery Shop Coordinator
The theme for this quarter's reading list is Spring Forward. The books on this list, which are all for sale in the Gallery Shop, present fresh perspectives to propel you into spring and inspire the next few months of reading. This list explores themes around nature, geography and modernism, as well as how artists interpret these topics. We will pair each reading list with items from the shop. This time, we are featuring the best accompaniment to any good book: the perfect cup of tea! We carry a variety of tea from Queen Bee Farms, located on the Malahat, including the lovely Sakura Blossom Cherry Green Tea. Also, come in and see our various teapots and unomis, including work by local potters Sharon Bussard Grove and Cathi Jefferson. If you have any requests for the Gallery Shop or suggestions for future reading lists, email John Manson: jmanson@aggv.ca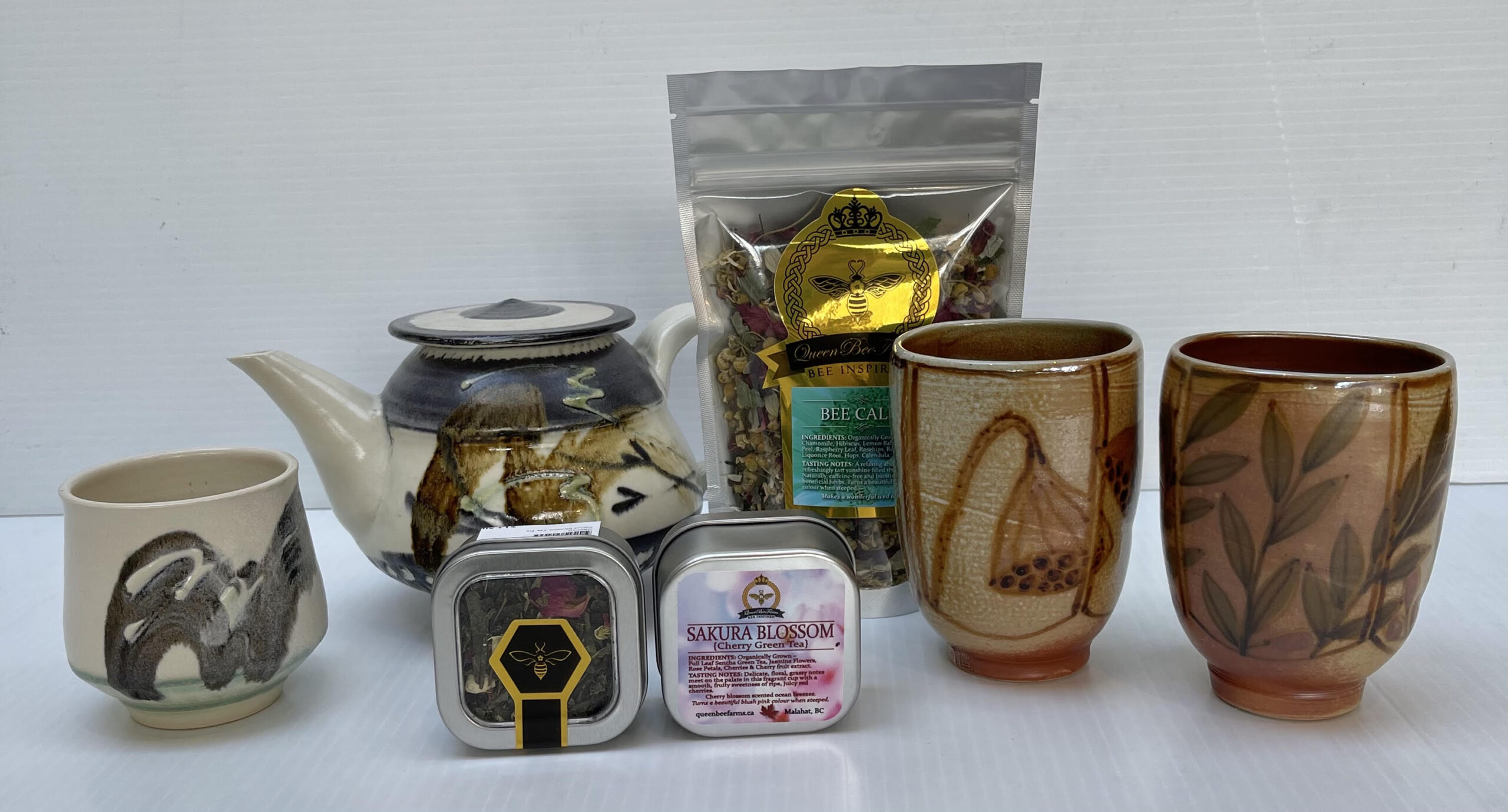 1. The Breathing Wall by Connie Michele Morey and Taryn Walker, with essay by Michelle Jacques
Commemorating our summer exhibition at the Roundhouse, this catalogue showcases the work of local artists Morey and Walker who examine "our collective relationship with the land."
2. A Big Dose of Lucky by Marthe Jocelyn
A young-adult novel telling the story of a girl who moves from an orphanage to small town Parry Sound and her endeavours to learn more about her heritage and family history.
3. This and That: The Lost Stories of Emily Carr edited by Ann-Lee Switzer
A collection of previously unpublished Emily Carr stories which she wrote in the last two years of her life.
4. Beckoned by the Sea by Sylvia Taylor
A celebration of 24 women located on the west coast, from BC to California, who work in careers that relate to the sea.
5. The Painted House of Maud Lewis by Laurie Hamilton
The story of the Art Gallery of Nova Scotia acquiring, restoring and conserving the home of this beloved Canadian painter.
6. Defiant Spirits by Ross King
An incisive examination of the Group of Seven and their connection to Modernism and the sociopolitical upheavals that took place after the First World War.
7. Egon Schiele: Landscapes by Rudolf Leopold
This Viennese painter is best known for his figurative work, but his landscape paintings and drawings reveal his understanding of the natural world and his unconventional interpretation of architectural settings.
8. Visions of British Columbia edited by Bruce Grenville and Scott Steedman
A "Landscape Manual" that pairs various British Columbian authors with various British Columbian writers to survey and analyze different artistic and cultural representations of our province.
9. The Artful Garden by James van Sweden and Tom Christopher
An elegant approach to landscape architecture and garden planning, complete with some stunning images referring to art history including Helen Frankenthaler, Georges Seurat and Vincent van Gogh.
10. My Life as a Potter by Mary Fox
Stories and techniques woven into a memoir by this legendary local ceramicist.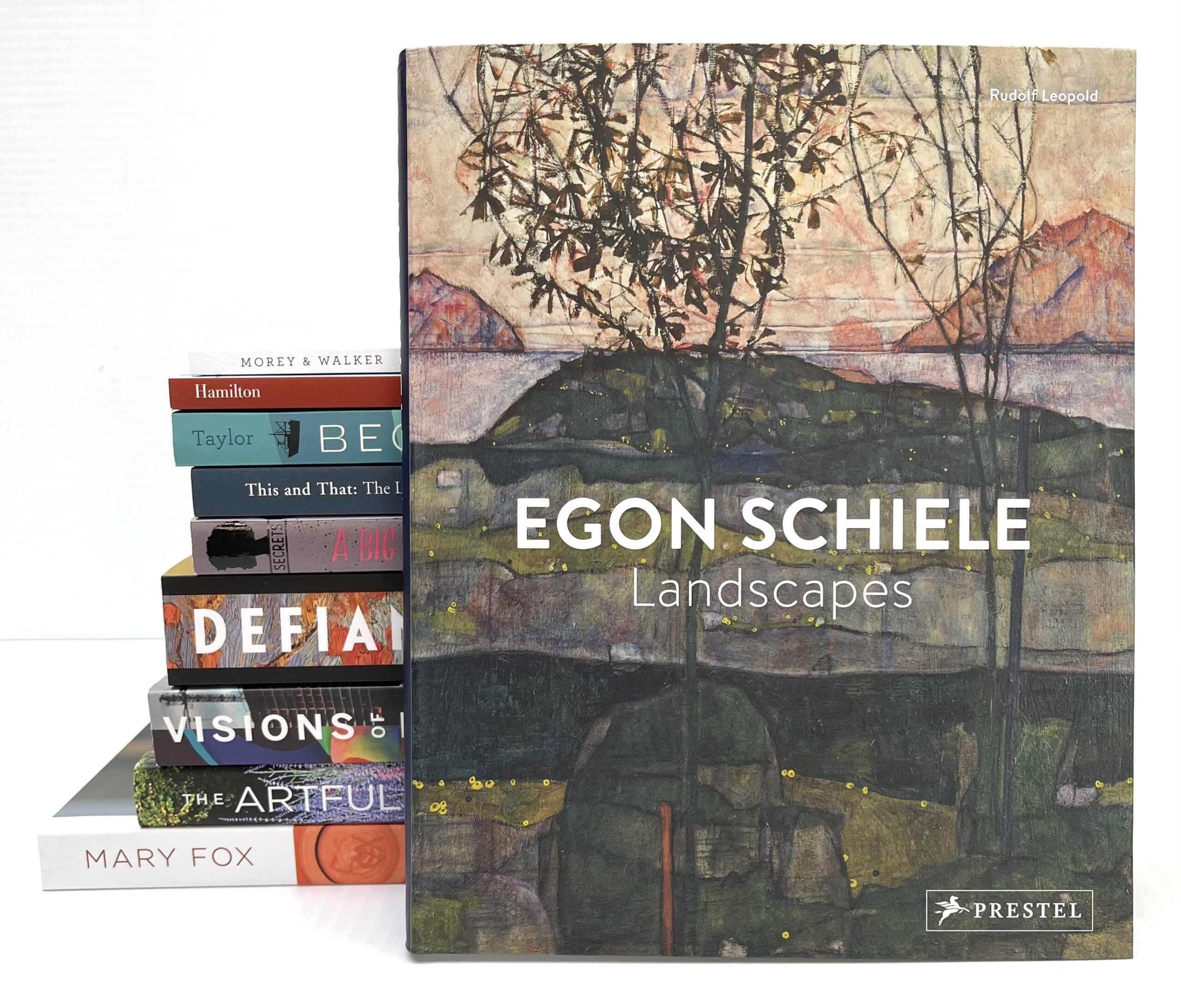 Photos by Sarah Kapp.