By Sarah Kapp, Retail Assistant
We are excited to announce that the our Art Rental & Sales program has expanded! In addition to the Massey Sales Gallery, we have dedicated a second space to show local fine art in the new Spencer Showroom. The Spencer Mansion, built in 1889, serves as a beautiful contrast to the contemporary works now on display. Unlike the austerity found in most white cube gallery spaces that we see today, the Spencer Showroom is spacious and filled with warm light – perfect for displaying art. The architectural details, such as the floral tiles surrounding the fireplaces and the golden chandeliers, elevate the space and invite the viewer to take their time to explore. The Spencer Showroom presents a diverse range of work by artists from the Art Rental & Sales program. From landscape and abstract paintings to sculpture, there is something for everyone!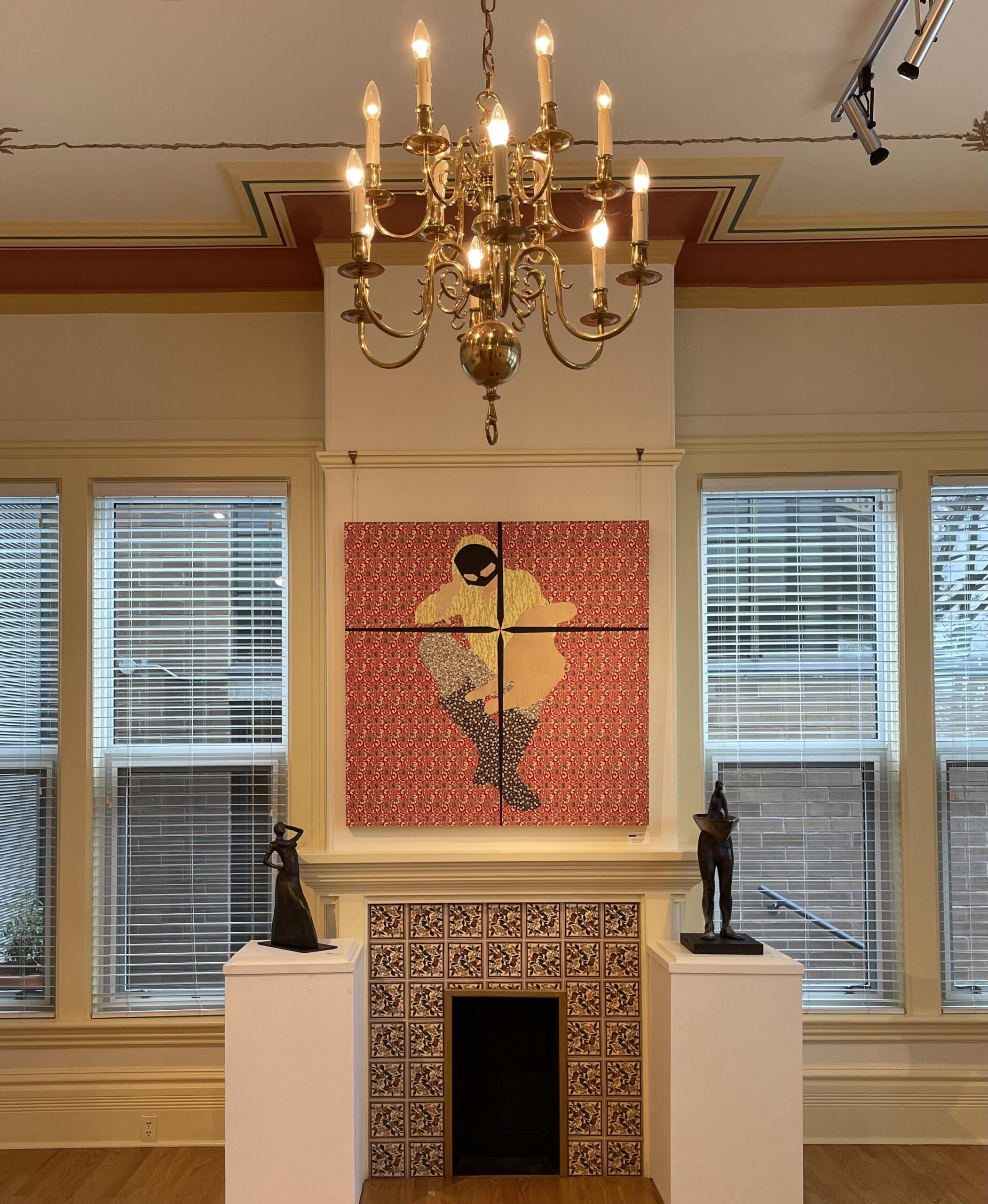 Installation view (L-R): Sandy Voldeng, Dance the Night Away, 19″ (height), Clay with Acrylic Finish on Metal Base, $1,500, Dallas Segno, Charging, 48×48, Paper Mosaic, $2,900, Leonard Butt, Dead Reckoning, 16x24x8, Raku-Fired Ceramic, $2,600
As COVID-19 has tucked us into our homes, we have become increasingly aware of how valuable art is in our lives. Art brings warmth, life and magic into even the most mundane spaces – such as our new home offices. How perfect to set the scene for your Zoom meeting with art on the wall behind your desk to give your audience something fabulous to look at.
If you are looking to spice up your home, add to your collection or simply get out of the house to enjoy some art, we invite you to come to visit the Massey Sales Gallery and Spencer Showroom to see quality original works by emerging and established local artists from our Art Rental and Sales program.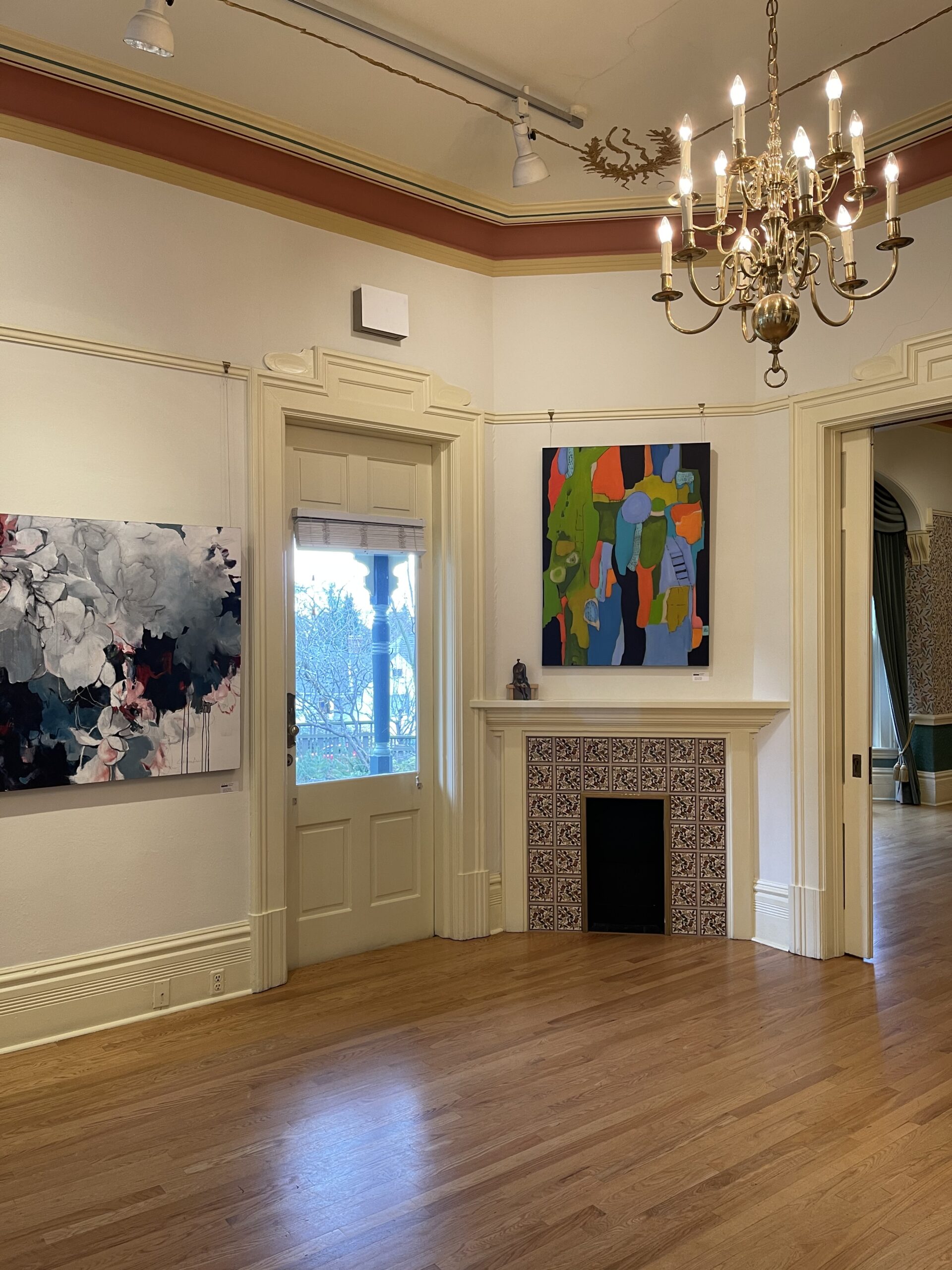 Installation view (L-R): Corre Alice, Blossoms,  54×44, Acrylic on Canvas, $3,950, Chris Kazeil, La Bamba, 36×48, Acrylic on Canvas, $2,800, Louise Monfette, Waiting, Bronze, 9x7x5, $2400
Feature top image: Michelle Miller, Roar, 28×48, Oil on Board, $6,500
Due to COVID-19 restrictions we ask that you please make an appointment with Art Rental & Sales Consultant, Karen Cooper, via artrentalandsales@aggv.ca or 250.384.4171 (ext. 222). Our collection is also available for viewing online here. We look forward to seeing you soon!