"We had the Art Gallery attend another Elementary School and the presentation was wonderful! The students loved it, and we loved it!" – Tiffany Adams, First Peoples Principles of Learning Teacher.
Pictured above: Featured artist Alexis Hogan connecting with keen learners from local schools in Greater Victoria.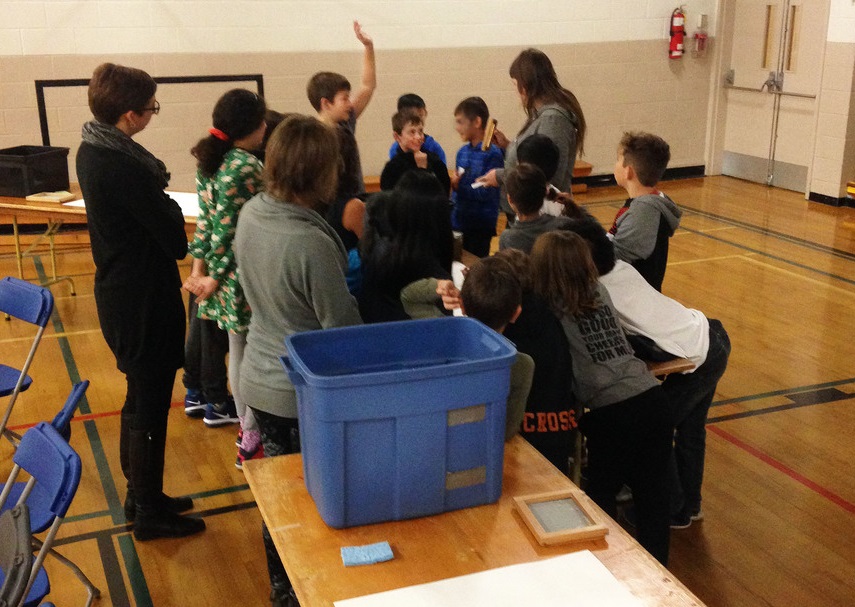 Every fall, the Gallery collaborates with local partners to create art-inspired workshops in schools. We have completed our workshop dates for the year and they have been a fantastic experience so far! Pictured above is a glimpse of featured artist Alexis Hogan sharing stories about invasive plant species, like Scotch Broom, and how to create paper with the plant fibre.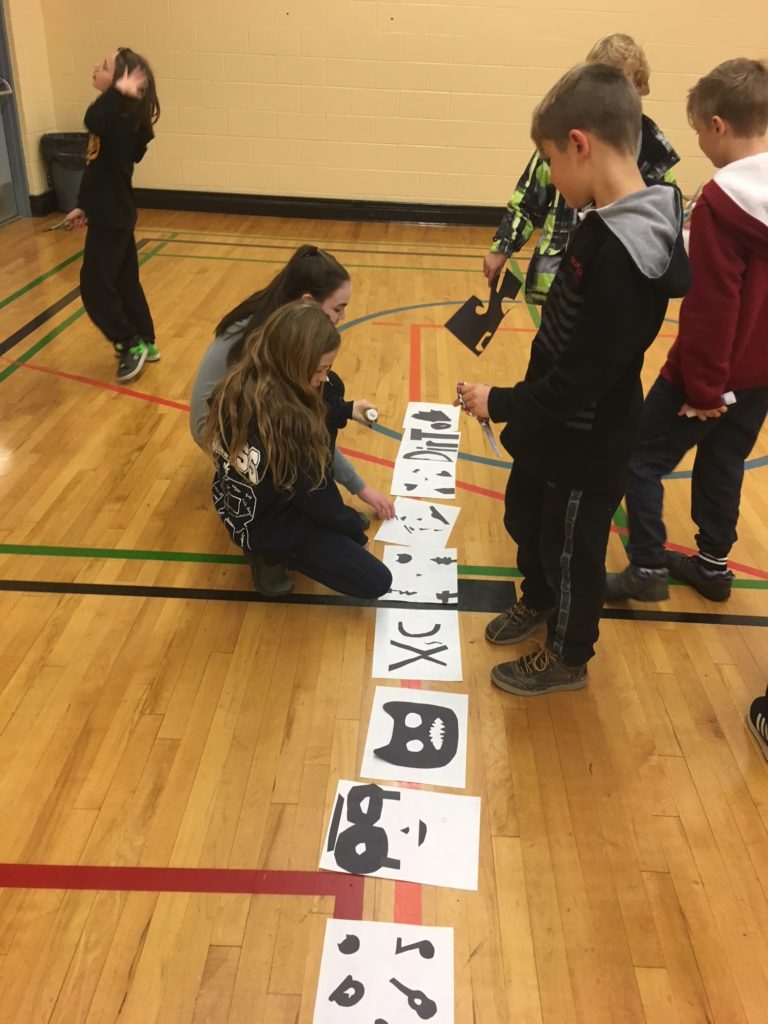 The AGGV Education team is also happy to partner with the University of Victoria's Indigenous Education Studies program as co-facilitators in the Schools Workshops. A group of three UVIC students worked with Willway Elementary School 4th- and 5th-graders in the AGGV's Half-Day Workshops. Pictured above is a collage project around the concept of identity, as inspired by the work of Marianne Nicolson, an artist of Scottish and Dzawada̱'enux̱w First Nations descent.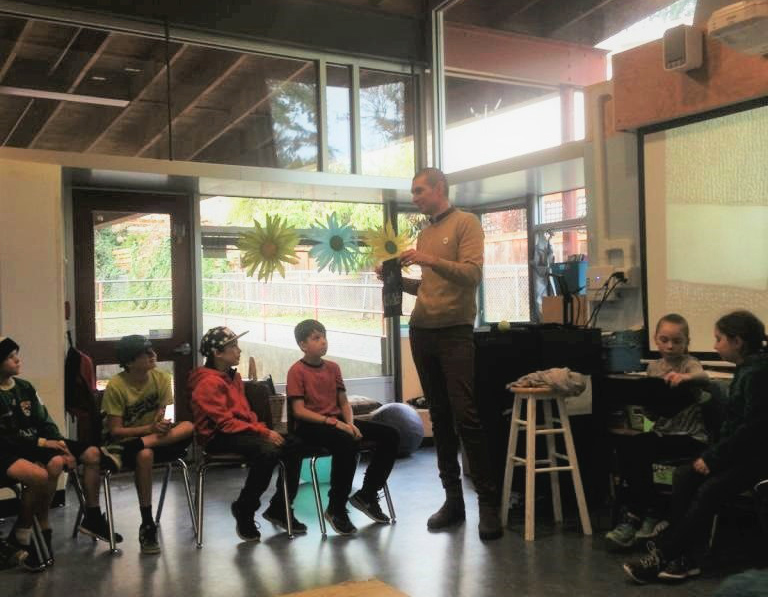 Together with the visual arts element, students learned the Lkwungen words "thank you very much" (Hys'qa Siem) and "good day or hello". This is all thanks to Eli Hirtle, a Victoria-based Nehiyaw (Cree)/British/German filmmaker, beadworker, visual artist, and storyteller. Eli is passionate about language revitalization and felt it important for young learners to know some of the words of these lands and peoples.
UVIC Indigenous Education Studies students' will be sharing their reflections on their roles as co-facilitators in the School Workshops in the coming months so stay tuned. For further information on signing up for these workshops in the Fall of 2018 or to learn more about the AGGV's Teacher Resource Guides, keep checking in here.