By Audrey Wang, AGGV Volunteer
Beyond the Edges, which opened in October, shines the spotlight on the order and purity of geometric lines and the media employed to produce them. This exhibition not only re-interprets the theories espoused by American art critic Clement Greenberg (1909-1994), but it questions dominant modernist art theories about abstraction, and in particular, geometric abstraction. By exploring the works of Canadian artists and taking a world perspective on art history, this exhibition examines ways in which geometry intersects with art in different cultures and at different points in history.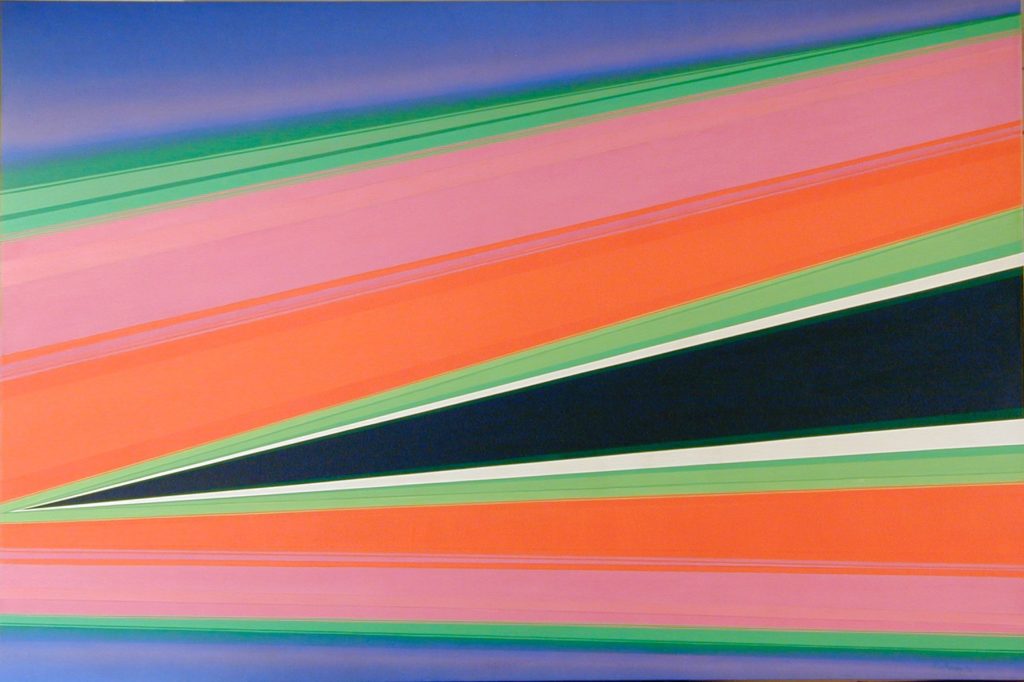 The show begins with three abstract sketches by Lawren Harris (1885-1970) whose landscape paintings placed him at the centre of the Group of Seven. After the Group dissolved in 1933, Harris stopped producing representational paintings in favour of abstraction. As an advocate of Theosophy – a mystical tradition that encourages spiritual progress through contemplation and self-inquiry – Harris's abstract artworks are profoundly influenced by this spiritual philosophy. The mountains and icebergs from his early career morphed into geometric shapes, as seen in the drawings on exhibit which date from about 1940.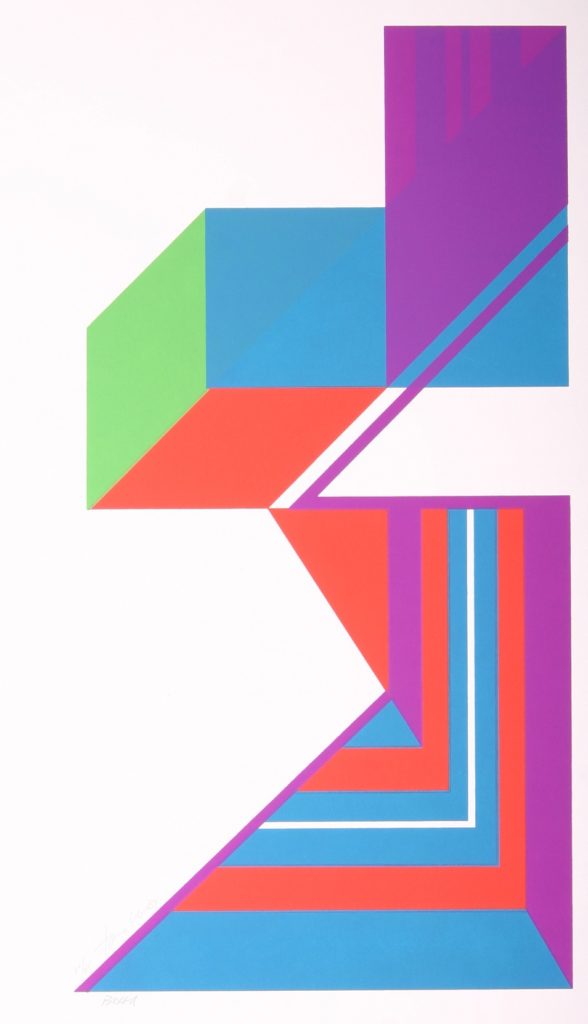 From the mid 20th century onward, other Canadian artists also sought to find inspiration in geometric abstraction. This visual language combined the elements of mathematics and technology, allowing it to be easily understood across different locations internationally. Three influential B.C. based artists included in this exhibition are Gordon A. Smith, Takao Tanabe and Roy Kiyooka, all of whom travelled extensively for study and to participate in international exhibitions.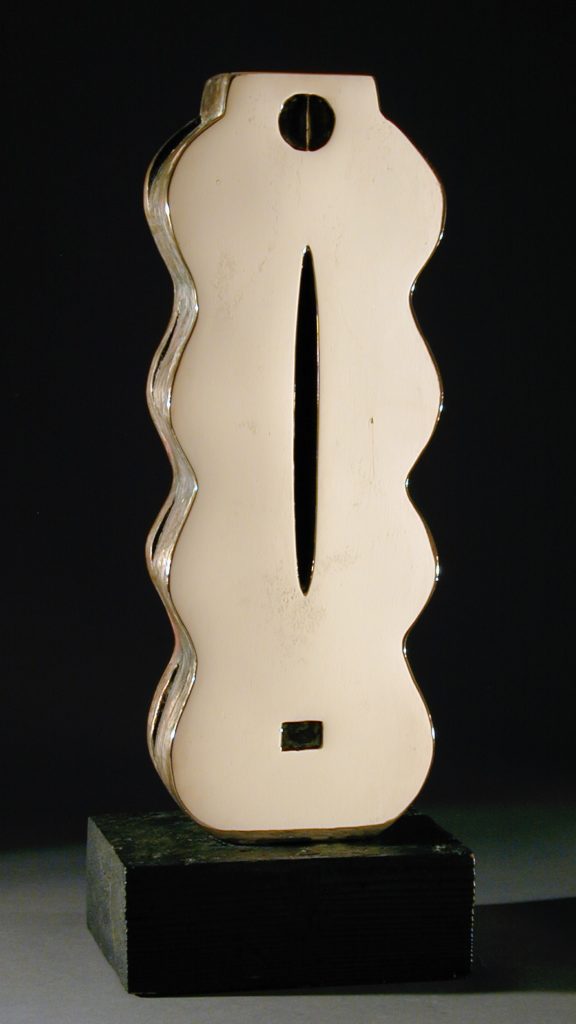 Sculptural works also feature extensively in this exhibition. Among them, bronze sculptor Elza Mayhew's geometric interpretation of the Sphinx is a striking example. While smaller than her usual large-scale sculptures, this piece is characteristic of Mayhew's works which are abstract in conception, yet historical in affiliation. Luanne Martineau and Linda Stanbridge's works also explore different craft mediums to further engage the language of geometric abstraction.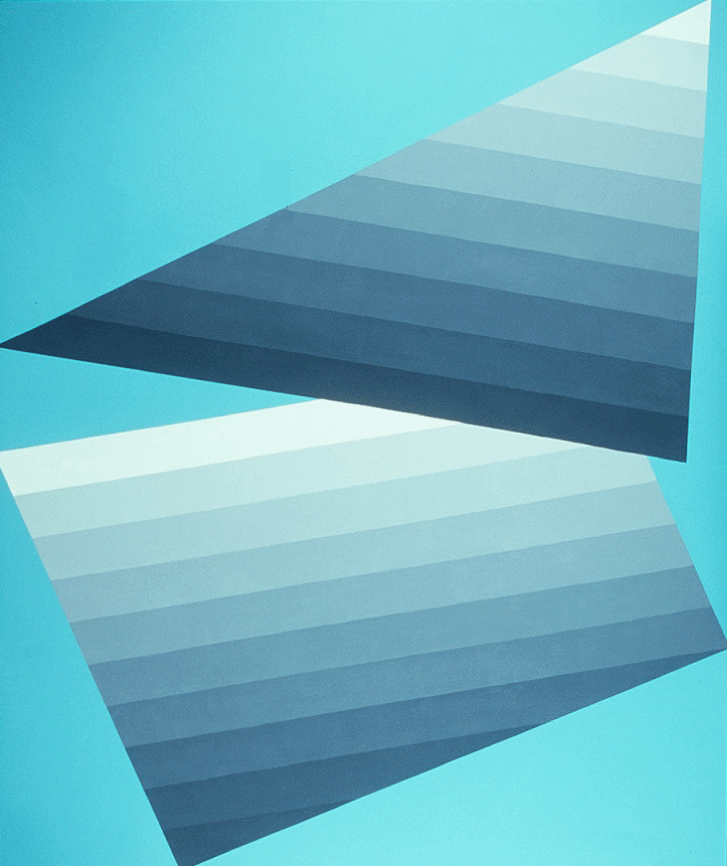 While Michael Morris's Canadian Pacific (1990) appears to have a direct relationship with the origins of geometric abstraction, the painting in actual fact, refers to an earlier work from 1972. Collaborating with Vincent Trasov, Morris created his first colour bar work, which was extended in the following year to the full colour spectrum. The interpretation of this work can be taken in several different levels – as pure geometric abstraction, as a landscape or as a self-reference to Morris's own history as an artist.
Featured image: Linda Stanbridge | Cycle | 1994 | Ceramic tile on aluminum support | Gift of Karen Anne Findlay
Beyond the Edges: Geometry + Art | October 7, 2017 – April 1, 2018 | Curated by Michelle Jacques and Haema Sivanesan | Centennial, Ker and LAB Galleries