By Alex Chen
"I don't sing." That's what a majority of students admitted to me during a school workshop.  However, perhaps to their surprise, by the end of our hour-long workshop, the students were not only using their voices and bodies to make art, they were taking chances expressing their artistic observations, collaborating with their peers, and having fun doing so!
In this year's iteration of the AGGV's School Workshops, spanning October to December, Jennifer Van de Pol (AGGV Educator for School and Family Programs), a class of UVic Indigenous Education Students headed by Dr. Carmen Rodriguez de France, and myself visited young learners in schools across the Greater Victoria Area to delve into the works by local visual artist Dylan Thomas (Qwul'thilum) as well as my own artistic practice as a classical musician and opera artist in Victoria.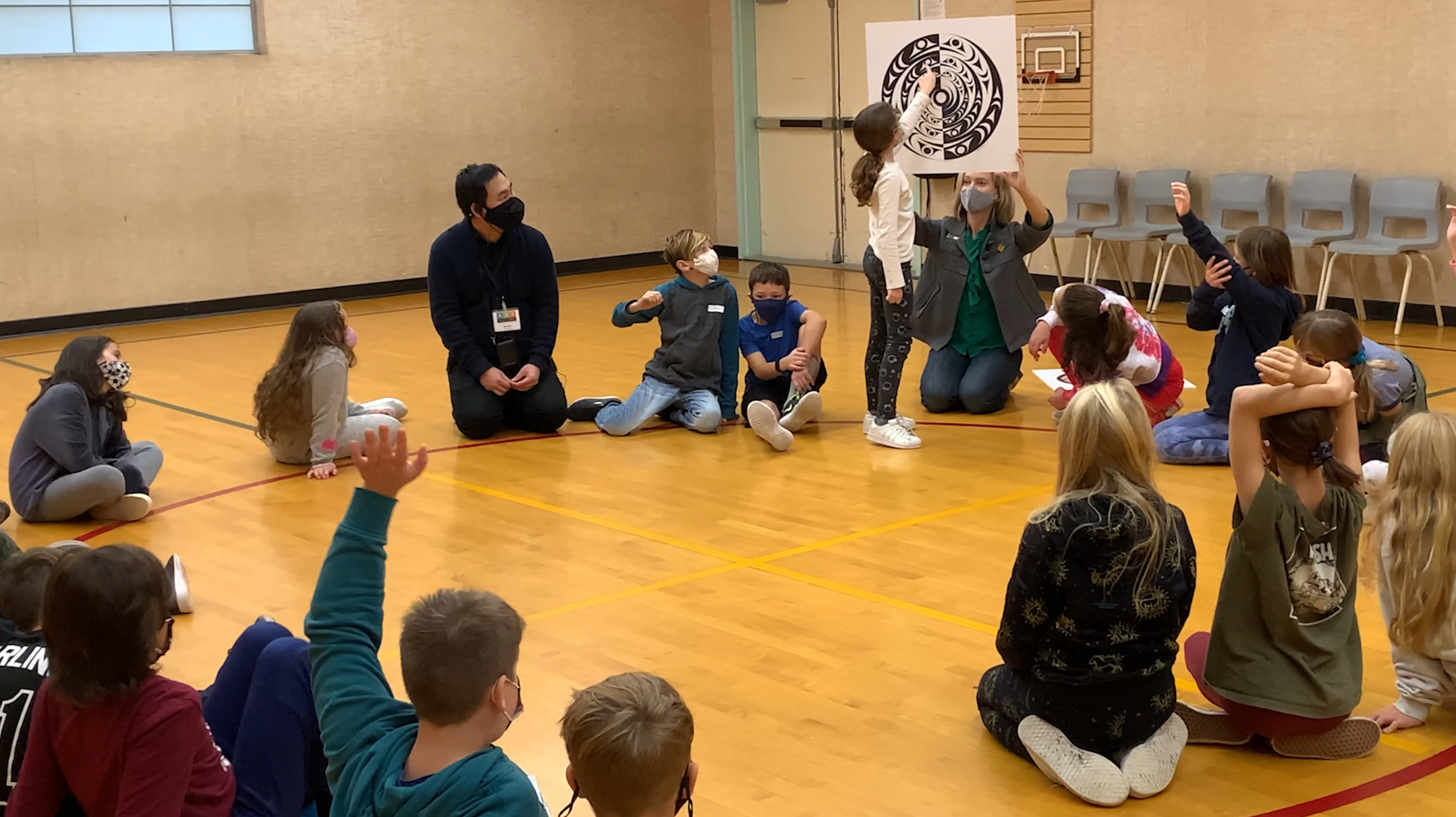 Using two of Thomas' dynamic mandalas — Mandala (2010) and Union of Night and Day (2018) — young learners in schools explored traditional motifs in Coast Salish artwork and offered us their perspectives on the figures and forms that emerged from the composition of those motifs. Employing the mediums of sound and movement, as one might in the opera, I guided classes through embodiments of Thomas' mandalas, translating shapes and my own observations of motion in the mandalas into pitched and unpitched vocalizations and dance-like motions.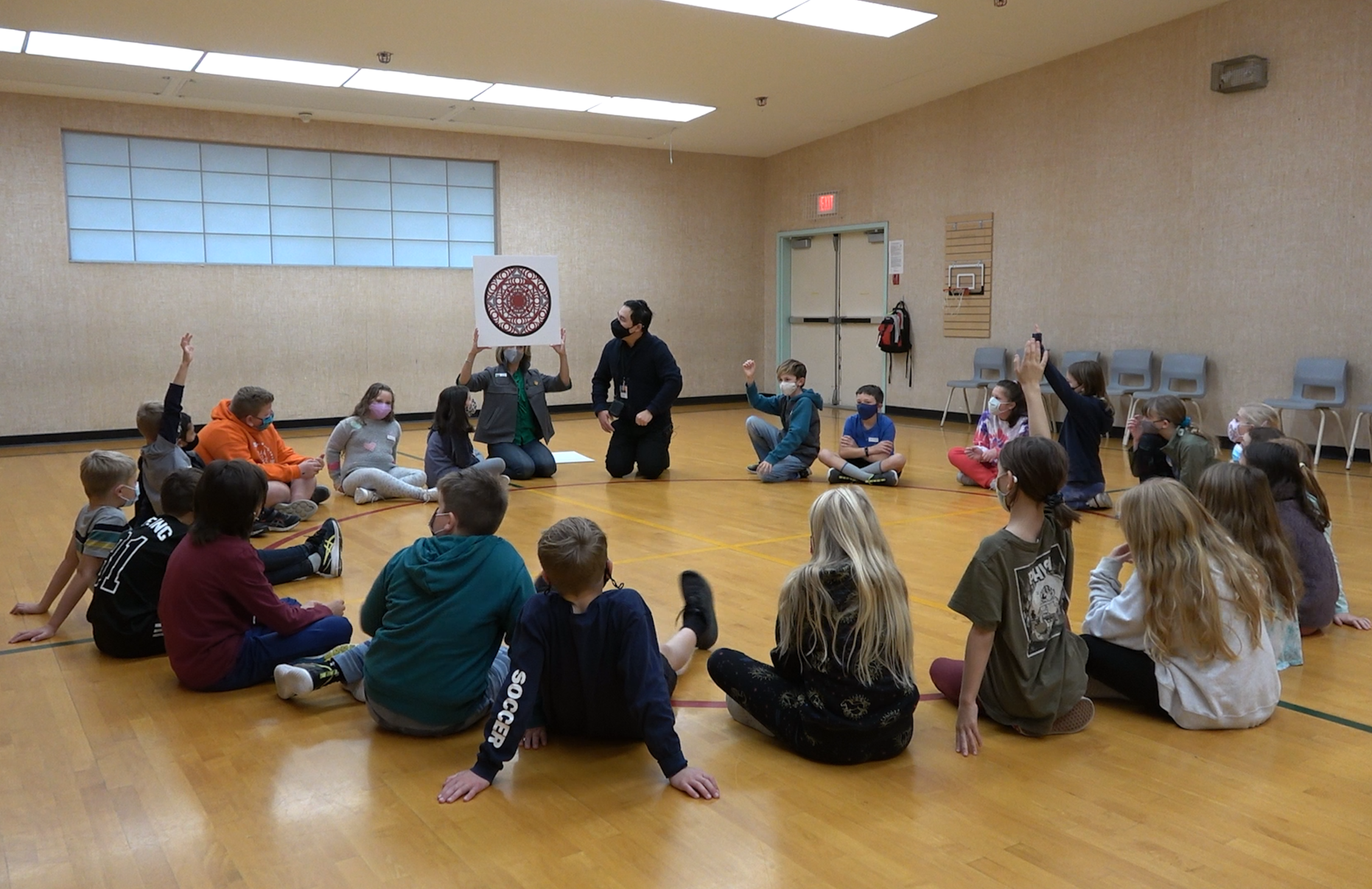 Now some might think visual arts and sound artistry are an unexpected pairing for an art gallery workshop, but they made for a potent combination to empower the creative voices of young people. By engaging with music in our workshops, we were able to celebrate the musical backgrounds of so many students while encouraging everyone to experiment with their vocal instrument. Students hankering to create in the visual arts were able to design their own works with the UVic Indigenous Education students. No matter the modality, the underlying theme was to experiment with and value everyone's individual artistic voice.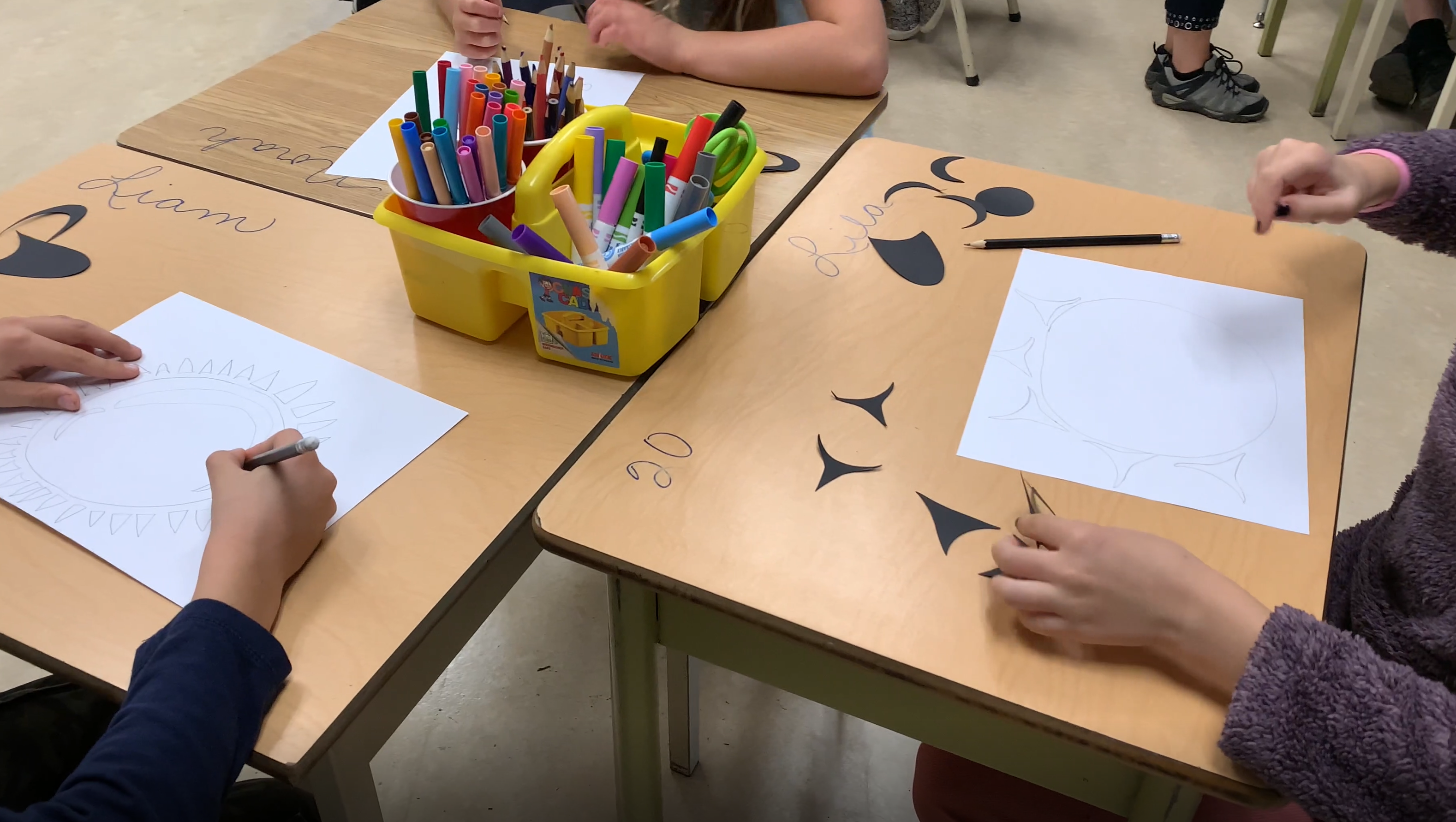 Through our explorations together, we encouraged seeing and interpreting the world in an interdisciplinary way. Through the workshops, exquisite two-dimensional mandalas became avenues for imagining orchestras, kinetic scenes, and reflections of nature & humanity. Students variably imagined Mandala (2010) as a percussion ensemble, an orchestra of pizzicato strings, and a collection of whirling figures in the midst of song and dance. The light and dark of Thomas' Union of Night and Day (2018) inspired one student to reflect on the bringing together of opposites, such as the polarized sides of contemporary society and coming together in the process of reconciliation.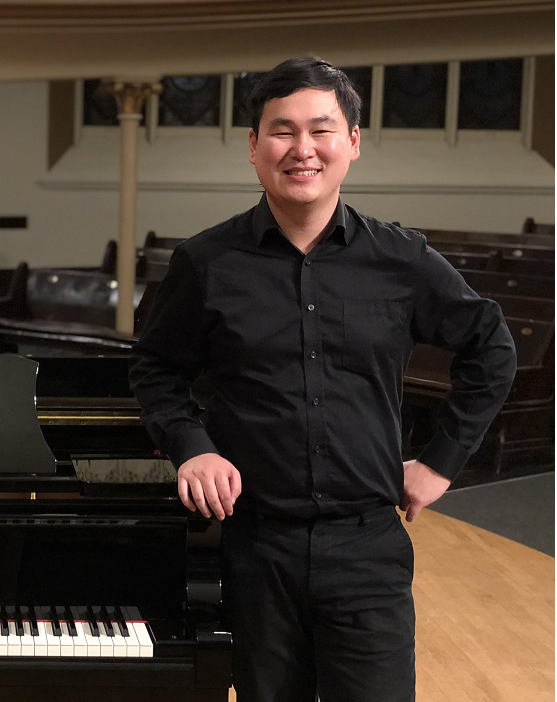 In many ways the AGGV School Workshops are like the student interpretations of Union of Night and Day. The workshops create space for the confluence of Coast Salish and Western artistic traditions, the crossover of visual arts with sound and movement, and the exchange of ideas between youth and adults. It is in these spaces that we discover, create community, and remind ourselves of the value of diverse perspectives while moving forward together to a positive collective vision.
Featured Image: AGGV School Workshops with guest artist Alex Chen at Deep Cove Elementary School (2021). Photo by Marina DiMaio.