Taking inspiration from our current exhibition Unformable Things: Emily Carr and Some Canadian Modernists, we have selected art terms that resonate throughout art historical literature of that time period, roughly the first half of the 20th century.
1. Abstraction
Abstraction in art is a visual language that uses line, colour, form and composition that are non-representational or independent to a certain degree of any reference to the world. Abstract art originated in the late 19th century in Europe as a departure from the Academic style of painting. Many movements emerged from this desire to express visual culture in alternative ways – Fauvism, Cubism, Expressionism, to name a few. The painting below by Charles Fraser Comfort appears as a flat surface of colour blocks and a colourful rope, but the title tells us to look more carefully. The aerial perspective creates a new visual narrative.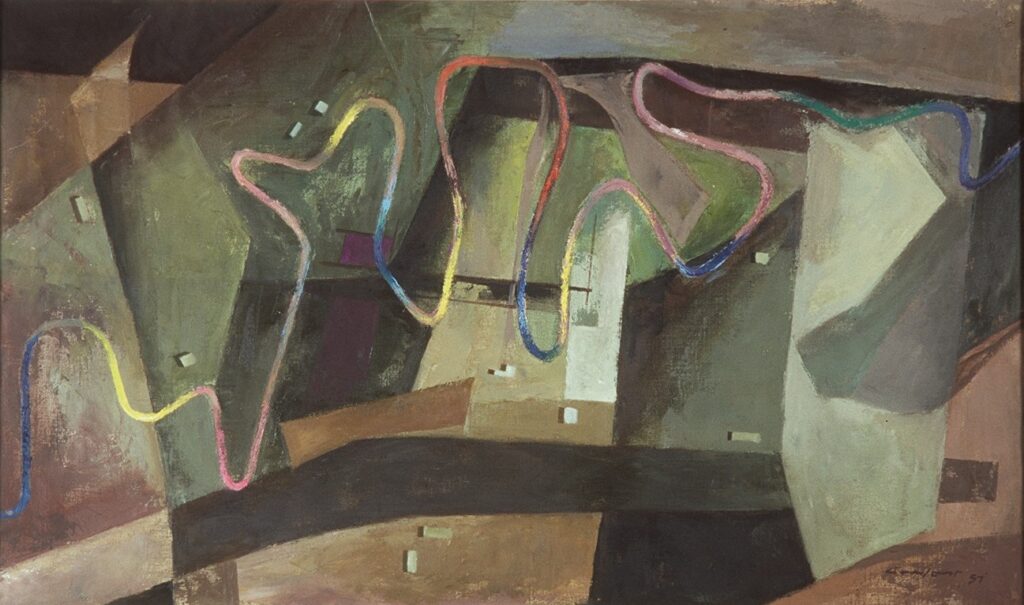 2. Brushwork
Brushwork in art terminology refers to the textures created by the artist's brush and the technique of handling. It describes the opaque textures of the paint and the particular way of handling, but is at the same time, independent of any representational function. During the Modernist period, the bold brushwork is seen as an expressive tool that creates atmosphere and feeling, as is the case in A.Y. Jackson's painting of fields and a stormy sky.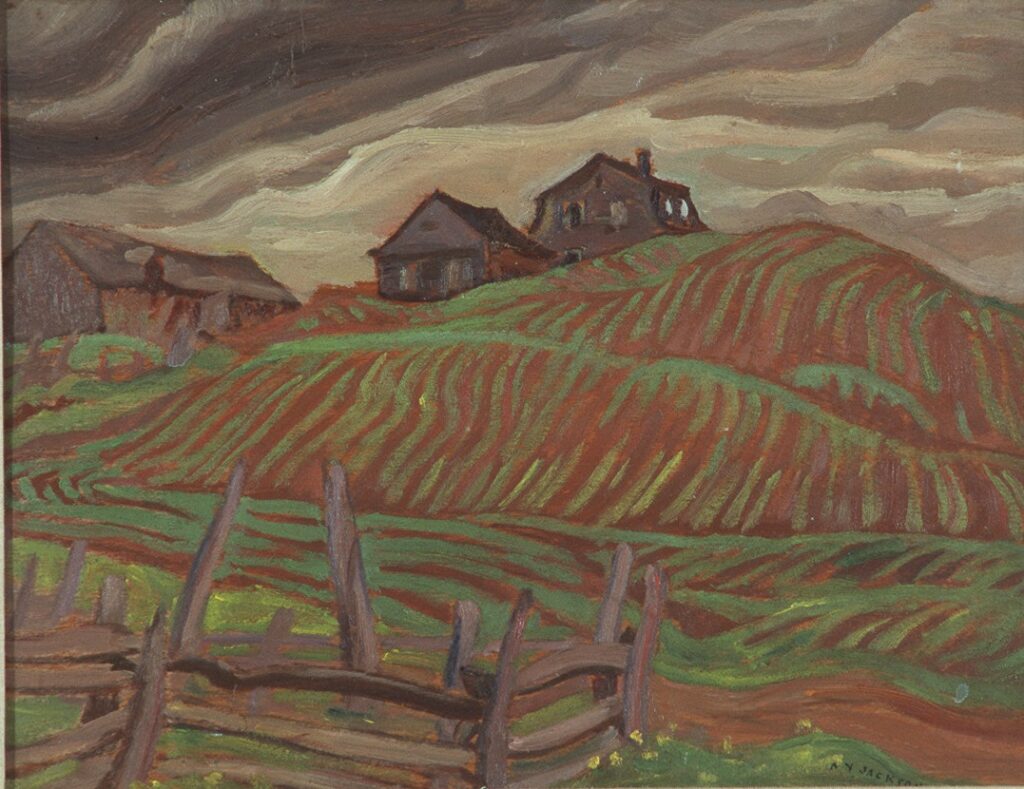 3. Modernism
Modernism in the visual arts is a period of departure from representational art, especially Academic painting. Concurrently, it also represents a search for new methods of expression, leading to a period of experimentation in the early 20th century in Europe and in North America. The modernist visual culture, however, did not develop in isolation, as it was affected by changes and developments in industrialization and social change, new discoveries in science and psychology, and new ideas in philosophy, morality and politics. All this pushed the boundaries in art, music and literature.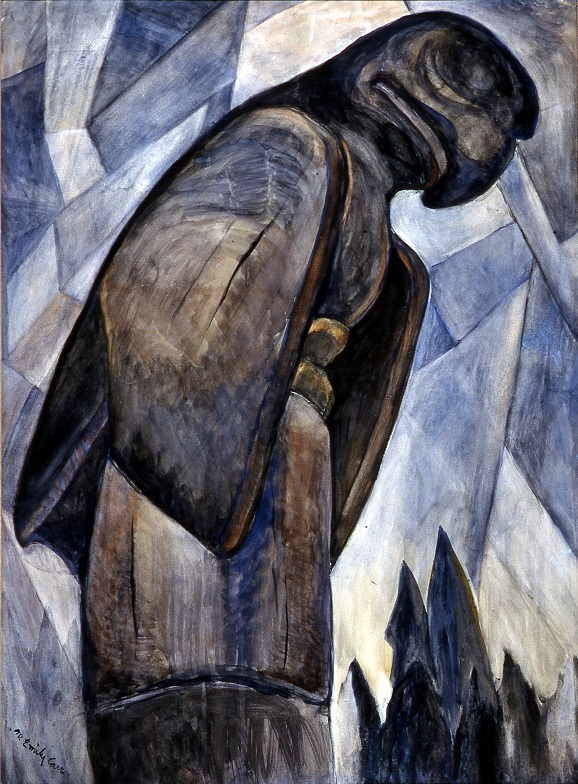 4. Plane
In art, a distinct flat surface on a two-dimensional work is known as a plane. The picture plane refers to the visual elements in the viewer's direct line of sight, and likens it to viewing an image through a window. In Modernist or abstract art, the rules of the picture plane are often violated. The visual perspectives of Academic painting are distorted. Cubism is an early example where distortion occurs and the picture plane is fragmented so that there is no obvious origin point. This effect is not dissimilar to Emily Carr's Big Eagle painting above where the subject-matter looms above the viewer and the background of trees and sky are depicted in geometric forms.