By Hilary Potosnak, AGGV Exhibition Facilitator
Approaching any piece of art can be intimidating. Pieces can remain a mystery if access is limited. Often in the gallery world, this access can be hampered by a lack of connection with a piece of art or a lack of understanding. Fabulous works of art remain unwelcoming behind closed doors, and it can be hard to feel that you are welcome to open that door.
"Open Doors to Art" is a new recurring program that I am running at your Art Gallery of Greater Victoria (AGGV). The intention of the series is to clear away inhibitions and help expand the public's experiences with the art on display by offering everyone a memorable and engaging experience with the works.
I have been fortunate to work alongside the curatorial staff at the AGGV for almost four years in the capacity of facilitator. You may already be familiar with my face. I am often at the gallery on weekends welcoming visitors to explore and talk about what we have up in our galleries. On weekdays you may find me guiding school children along a similar path of exploration. My role has always been to help our visitors draw stories and personal connections out of any piece within our space. I am a firm believer that art made personal allows for a deeper understanding and connection.
That is why I am so excited for the latest program at the AGGV. Once a month, on the first Tuesday of the month, we open our doors for donation day; a day where any member of the public is welcome to pay what they want in order to explore British Columbia's largest public art collection. The AGGV has a constantly changing schedule of shows; nothing is static. Sure, you can depend on seeing an Emily Carr, but we'll help you approach it through a new lens every time.
I am so pleased to expand my role as facilitator through "Open Doors to Art". Every time I facilitate a group through the Gallery I acknowledge that we gather on the traditional lands of the Lekwungen-speaking peoples and I also acknowledge that my visitors have taken their personal time to come and share an experience with me. I was told years ago by a professor that seeing a real work of art in person was the most important thing in the world. Hyperbole perhaps, but I appreciate that our visitors are taking their personal time to stop and have a moment with a work of art. To see the brush strokes in person, to see the fine detail in a woodcut print, or to explore the delicate colors of a piece of pottery.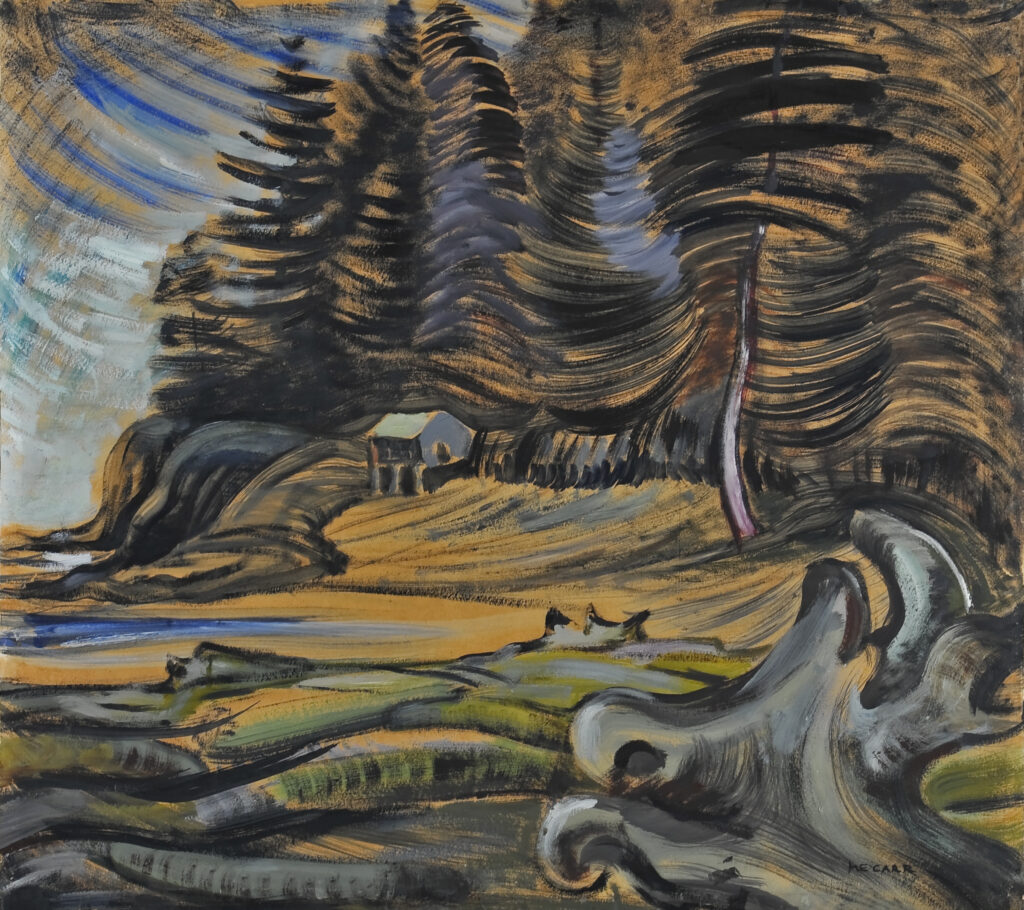 I never get tired of coming along for the journey as a visitor takes the time to engage and explore the meanings, the feelings, and the stories that a work of art presents. And with "Open Doors to Art" I am so eager to share my passion for exploring with more visitors.
I'm inviting everyone to come and join me as we open the doors to our current exhibitions. I will be on hand every donation day (the first Tuesday of every month) for a one-hour engagement(10am-11am) of any current exhibition. Come and meet up with me and we'll see what stories we can find!