By Nicole Stanbridge, Curator of Engagement
Through the exhibition Reverberations, artists, makers and creators were invited to present new or existing work alongside works from the AGGV's permanent collection – selecting from over 22,800 objects. The goal of the project was to invite creative folks from our community to engage directly with the collection, and through their engagement bring distinct and fresh perspectives to how these works can be shared. In building this process each of the curators (myself, Mel Granley, and Heng Wu) drew on existing relationships and built new ones as we aimed to bring in intergenerational, cross-cultural, and cross-disciplinary participants.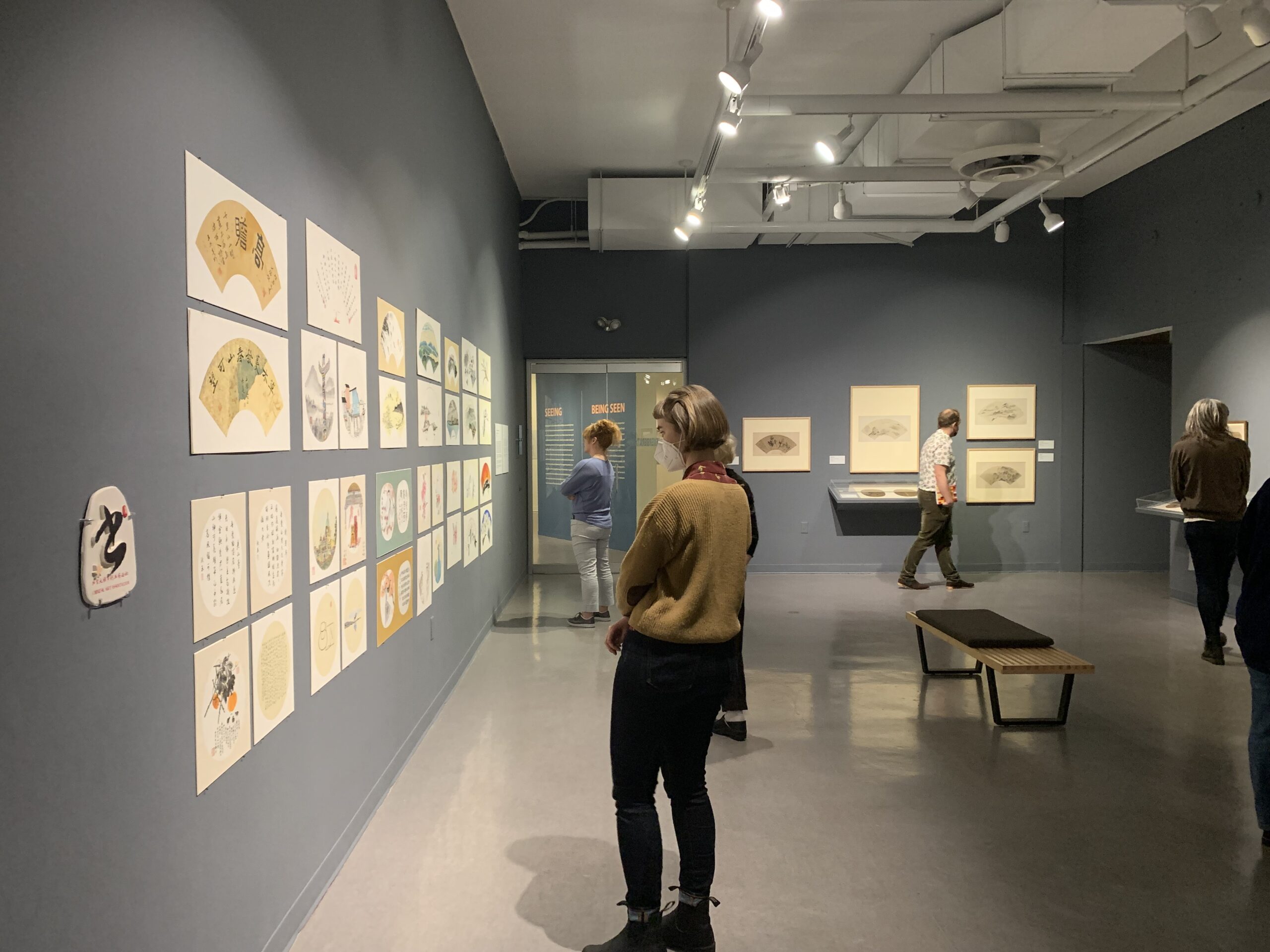 Those invited took over part of the curatorial process by selecting which works in the collection they wanted to respond to or have in conversation with their work. In shaping the exhibition this was a key piece of the process that we wanted to activate. The strategies taken by each contributor to select works varied, but their deep dives through our online database led to many great conversations about what is in our collection, and how it is accessed, categorized, and recorded.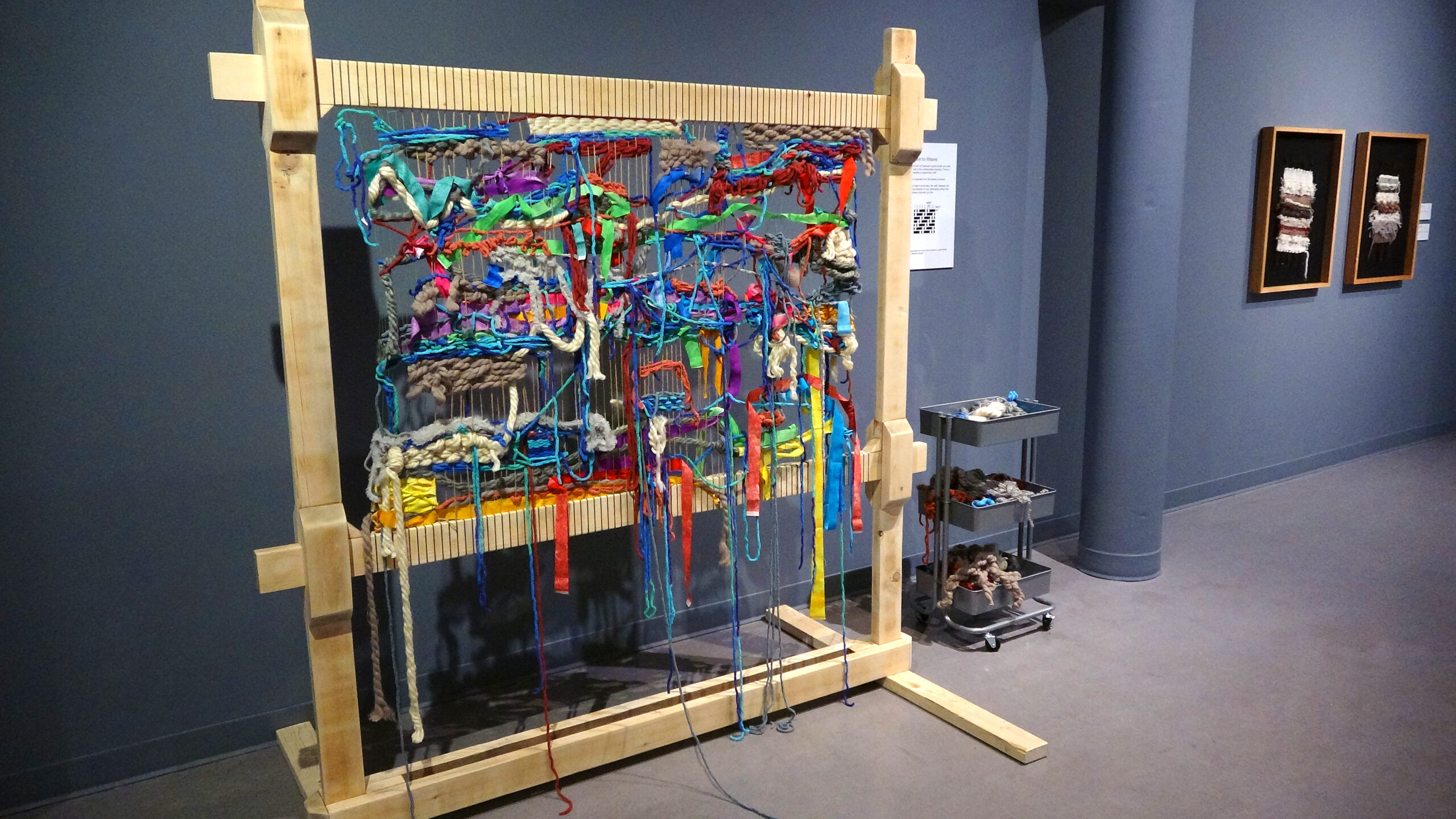 The collaborative aspects extend to visitors as well, with interactive opportunities throughout the exhibition including; a giant collaborative loom for weaving that sits alongside works by Estraven Lupino-Smith; a poetry writing station inspired by poet James Summer's works; and ponderings proposed to visitors by photo based artist Emily Geen, whose work engages with personal image archives and memory.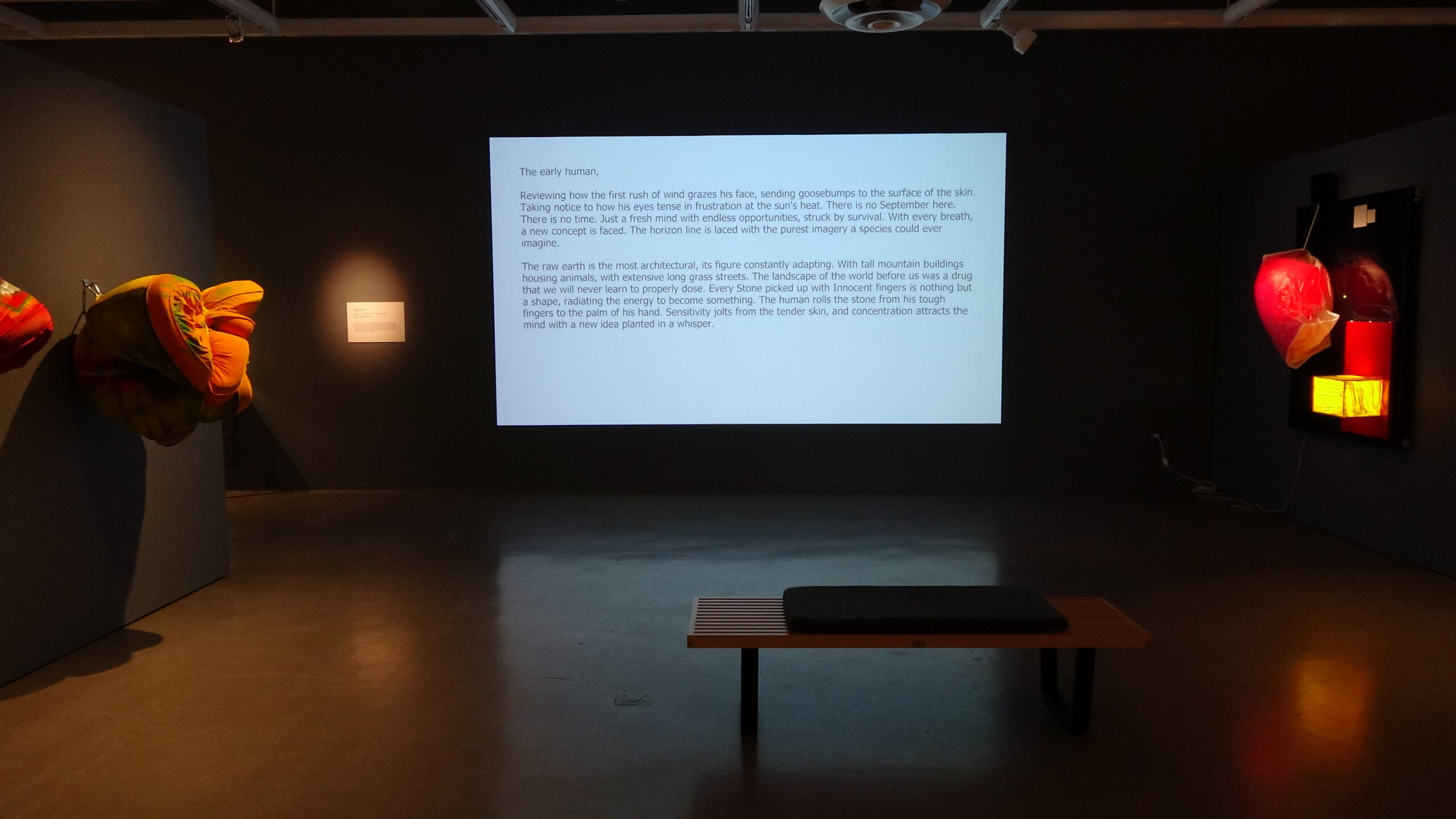 As curators for this exhibition, myself, Mel Granley and Heng Wu, were so thrilled to witness the connections and relationships that have emerged through this project. You can hear more from Reverberations collaborators on our #WIP Podcast series.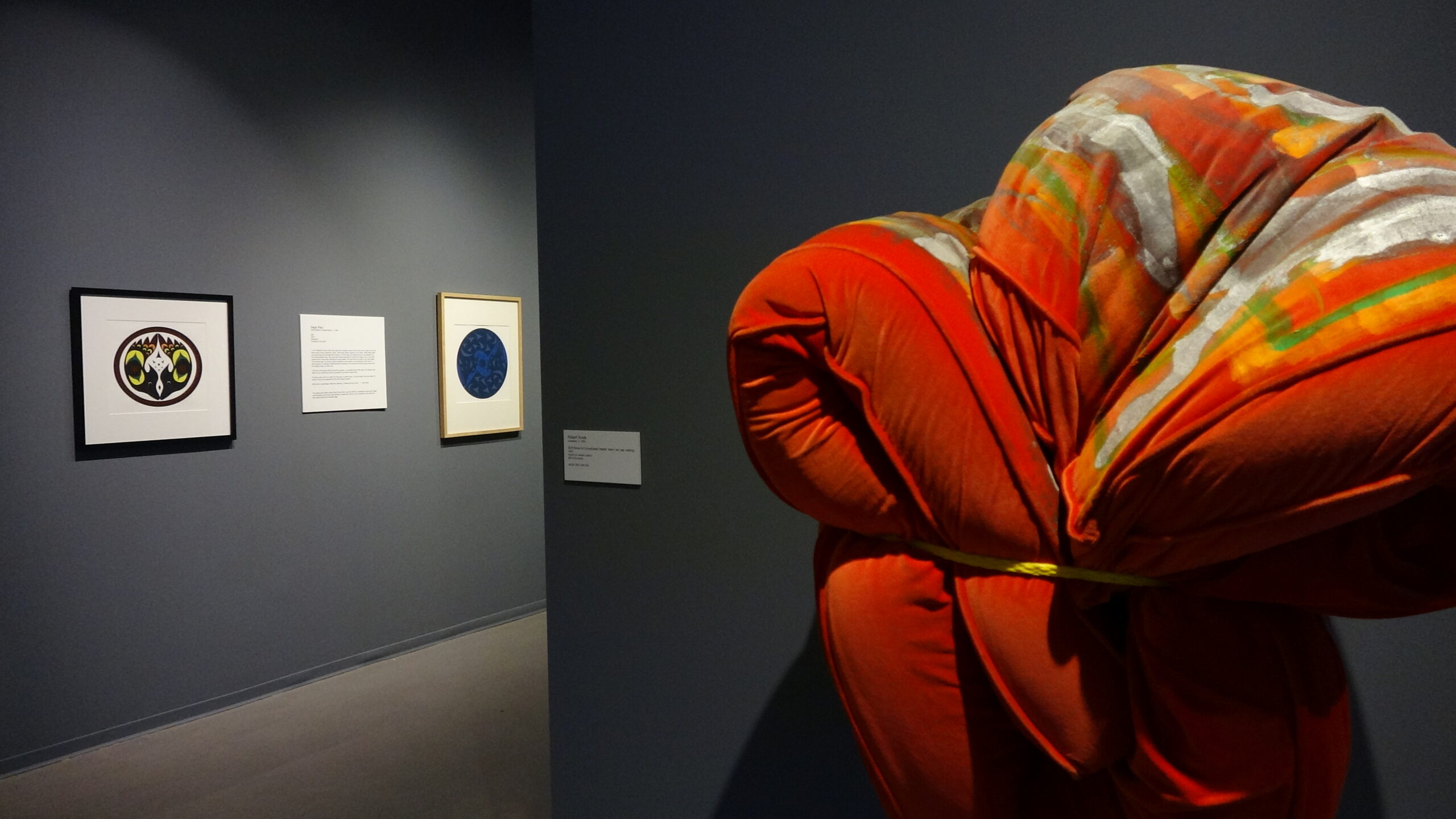 This project is one of many initiatives at the Gallery that connects to the ongoing work in collections happening through exhibitions and special projects like the Digital Potentials Advisory and Lineage.
Our collection is full of living objects with stories and relationships of their own. In bringing these works to light and integrating them into contemporary experiences, their value and relevance can continue to evolve and contribute to our lives.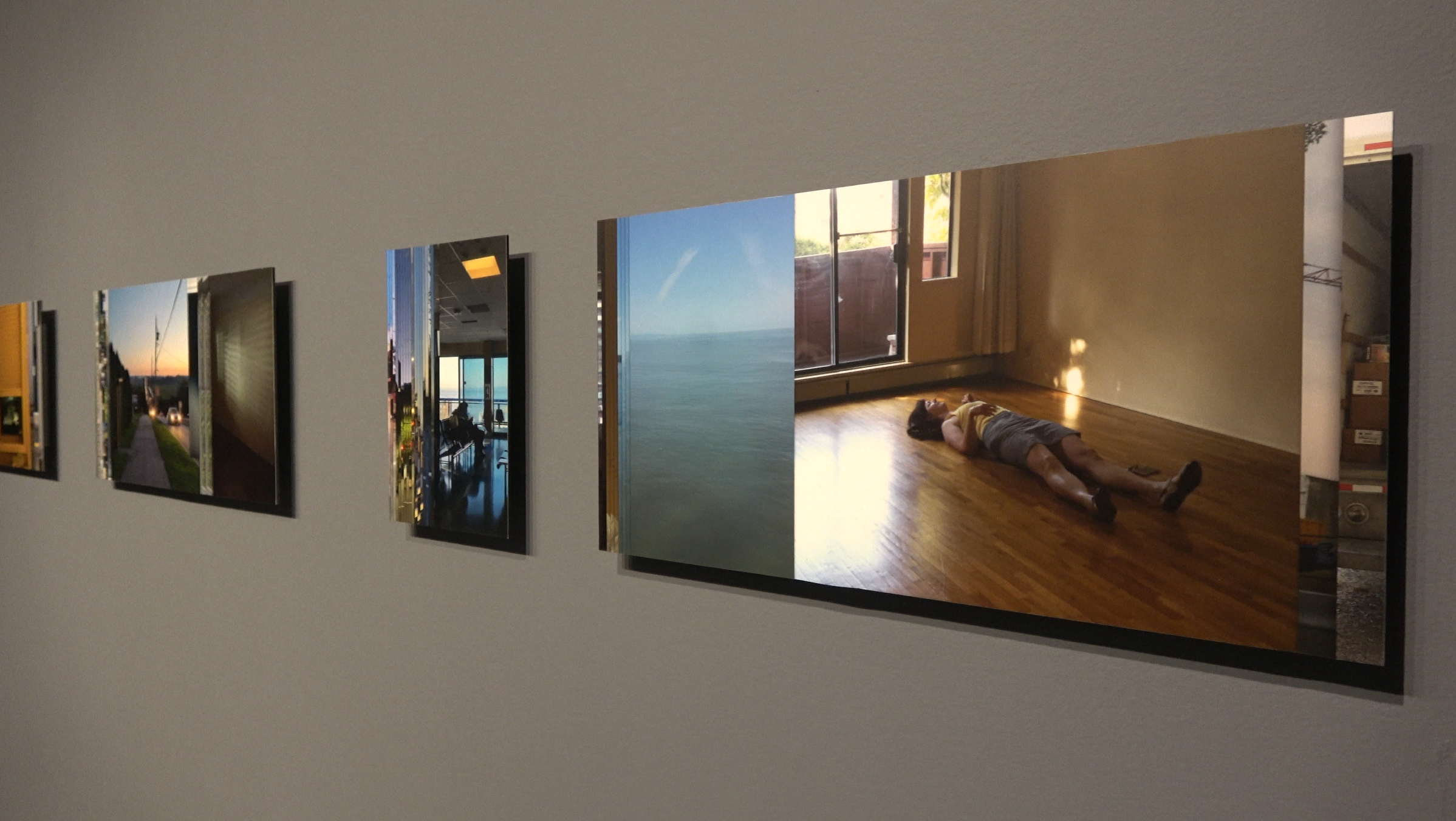 Thank you to all of the artists involved in this project for inspiring curiosity and great conversations through this exhibition.
INVITED ARTISTS / COLLECTIONS WORKS SELECTED
Emily Geen / N.E. Thing Co. Ltd.
Anna Höstman / Elza Mayhew
Estraven Lupino-Smith / Sonny Assu
Sage Paul / Chris Paul
James Summer / Robert Youds
Chinese Art Association of Victoria / Fan paintings from AGGV Collection
Stay tuned for exhibition related programs.