Over the last few months, local film and dance artist, Kemi Craig (also Victoria's newly selected Artist in Residence 2022/24), has been hosting the Blackspace Sci-Fi Club at the AGGV. This exciting in-person series has been unfolding in conjunction with Kemi's AGGV project Blueprints for the Afrofuture, which has (so far) featured a variety of virtual offerings and one in-person evening of sound and music with Hidden Variable.
Blackspace Sci-Fi Club has been serving as a space for folks, who identify as a person of the African Diaspora or as Black, to gather and explore fantasy, speculative narratives, and science fiction by and for people of the African diaspora. Over three sessions, a lounge space was offered at the Gallery, for folks to imagine, dream, be empowered, and be inspired by stories that conceptualize Blackness at the merging of past, present, and future. Each session had a unique focus drawing on music, books, and art as vehicles for connection and conversation.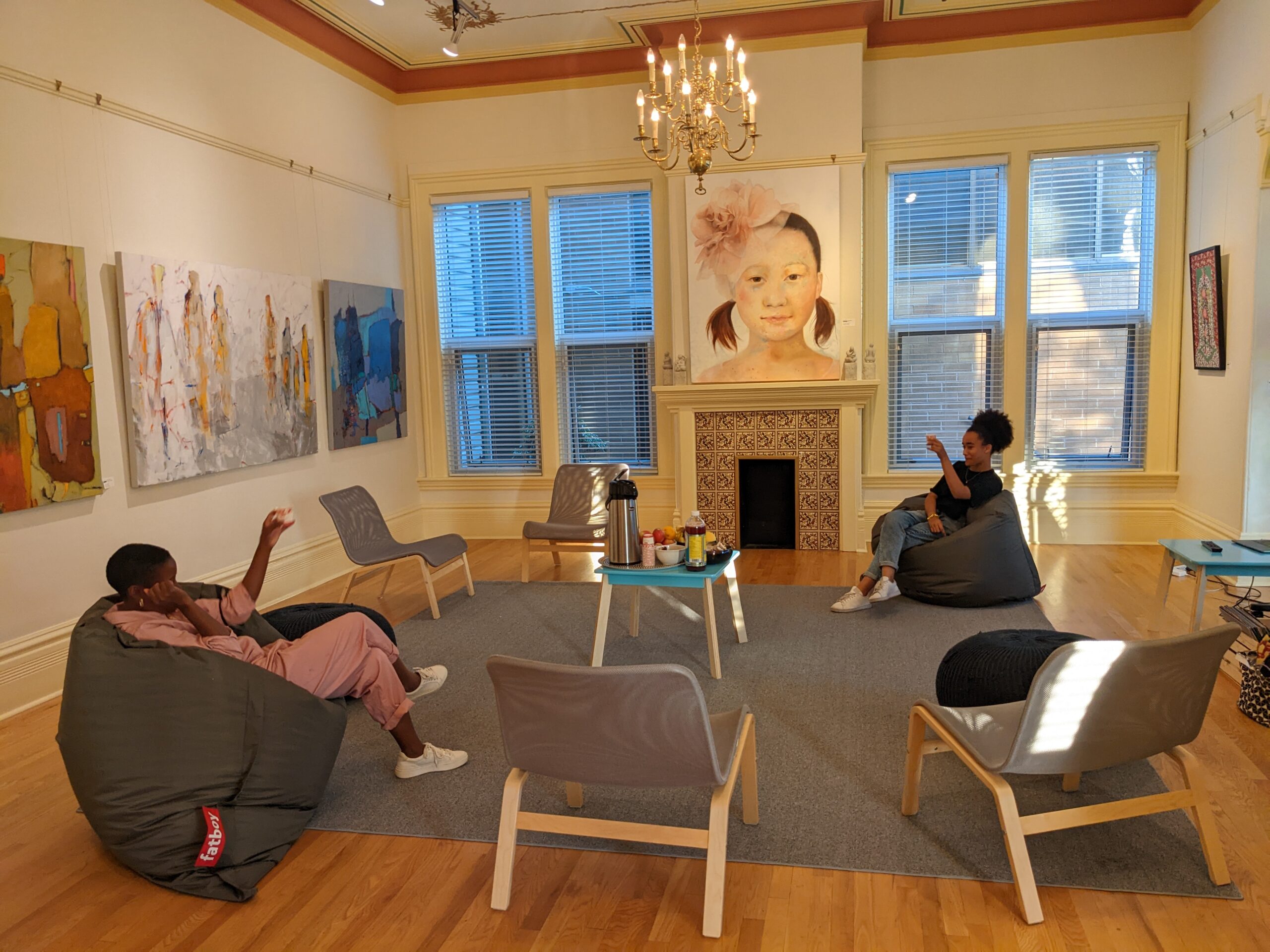 Kemi Craig and a community participant in the lounge space the AGGV for Blackspace Sci-Fi Club.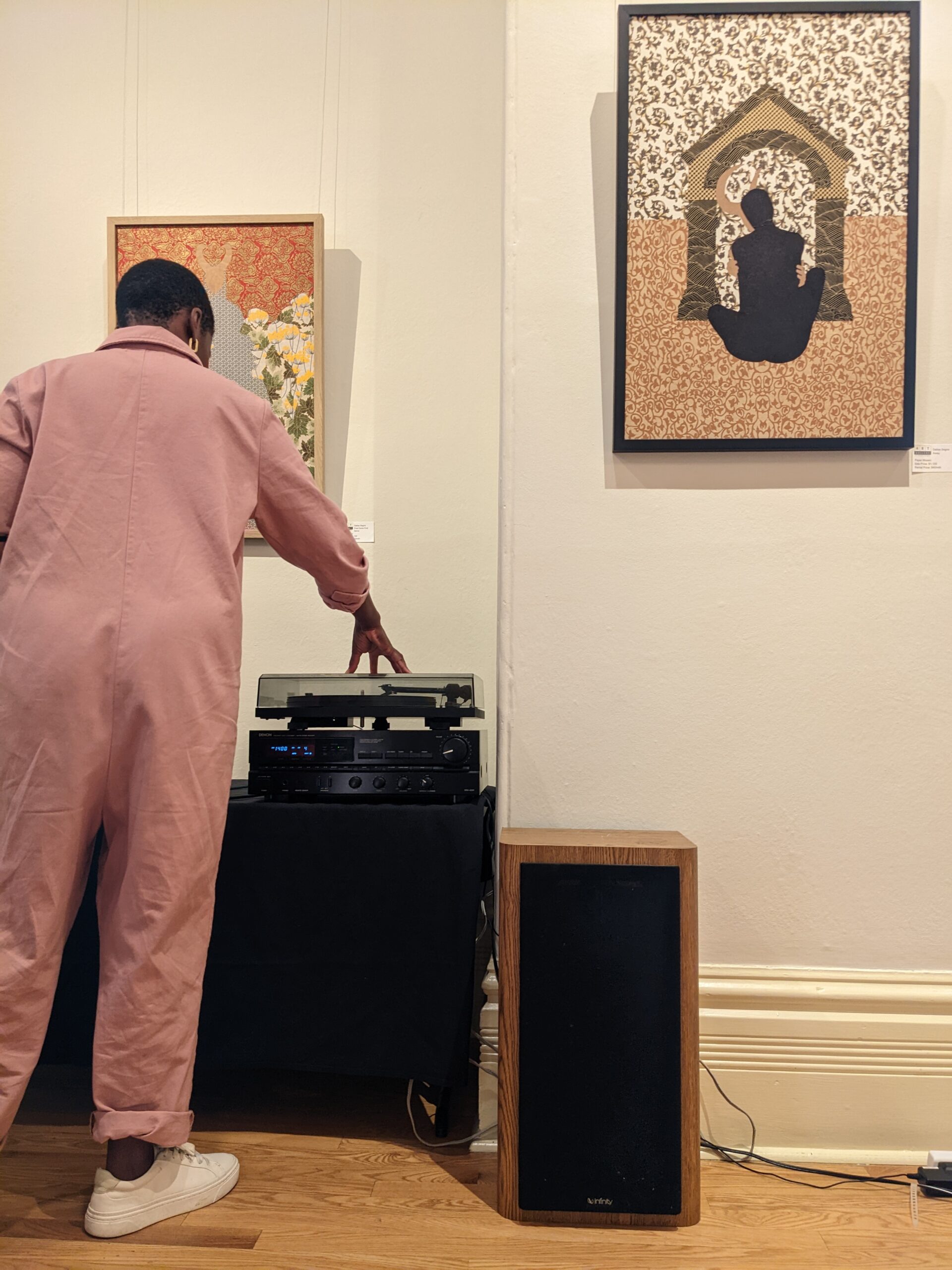 The first gathering, on October 6, 2022, was called Black Sci-Fi Sounds. Throughout the evening, participants listened to records from visionaries such as Drexciya, Sun Ra, Grace Jones, Janelle Monae, Sons of Kemet, Flying Lotus, and Shabazz Palaces. Folks were also invited to bring a favorite artist to add to the soundtrack. The final lineup featured a wide range of musicians and performance artists known for integrating jazz, techno, and pop to fabricate undersea worlds, intergalactic homes, and new perspectives on everyday experiences.
The second gathering, on November 3, 2022, was called Black Sci-Fi Book Club. Throughout the evening, participants were invited to share stories from science fiction writers of the African diaspora such as Octavia Butler, Nalo Hopkins, NK Jemisen, River Solomons, Samuel Delaney, and Roxanne Gay. From graphic novels, to short stories, poetry and comic books, there were suggestions for readers of all ages and interests. The intention was to create access to a library of content that folks could read or listen to afterward.
The final gathering, on December 1, 2022, was called Black Sci-Fi Art. Throughout the evening, participants looked at the work of contemporary artists of the African diaspora known for working through mediums such as performance, new media, photography, painting, collage, and installation. They also engaged in an art-making activity inspired by some of the techniques.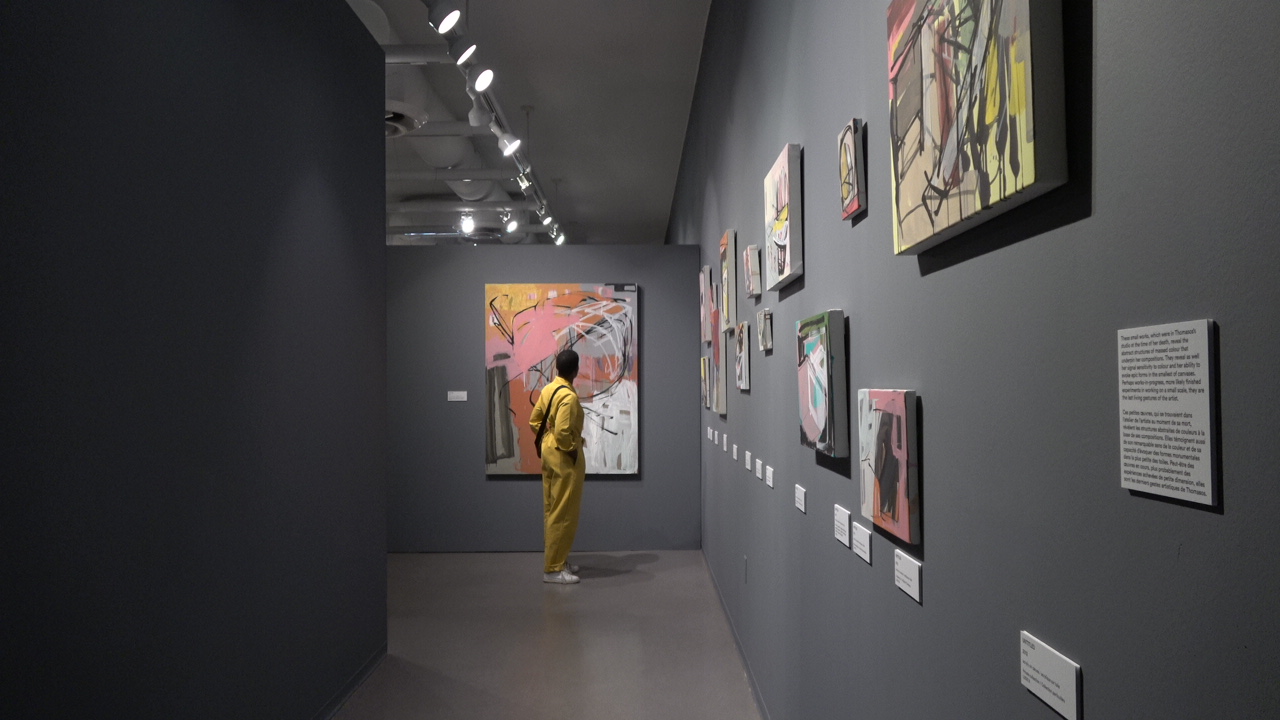 Building on the work of artist Denyse Thomasos, whose paintings speak to the experience of the African diaspora (previously on view at the Gallery from December 11, 2021 – March 13, 2022), Blueprints for the Afrofuture and Blackspace Sci-Fi Club aim to speak to the importance of recognizing Blackness in BC, and creating more fulsome perspectives and knowledge benefitting all people across these territories. As Kemi states, "The process acts as an embodied practice of what it looks like when our various Black communities, organizations, and individuals have the opportunity to gather and support each other through collective imagining, shared labor and resources."
Stay tuned as Kemi continues to collaborate with interdisciplinary Black artists and collectives from across BC, and mark your calendars because DJ Nova Jade will be returning, and they will be joined by Ruby Smith-Diaz (among other artists) to celebrate these programs and create an evening of live art/offerings/soundscapes (on Friday, February 3, 2023, from 6-10pm) during the Portal to the Afrofuture event. Don't forget to RSVP to secure your spot!
Feature image: Kemi Craig a the Gallery for Blackspace Sci-Fi Club