By John Manson, Gallery Shop Coordinator 
The theme of the Gallery Shop Reading list this quarter is Stories Made and Worn. Inspired by the exhibition Adorned (which was curated by AGGV Chief Curator Jaimie Isaac), this list compiles ten titles available in the Gallery Shop that make various connections to the exhibition's themes and artists. You can learn more about the artists and concepts presented in Adorned here: https://aggv.ca/exhibits/current/adorned/. We pair each reading list with an item from the shop. One of the notions in Adorned is that of slow fashion, which is well exemplified by the Upcycled Bucket Hats made by Victoria Eco Fashion Week participants House of Wildwood.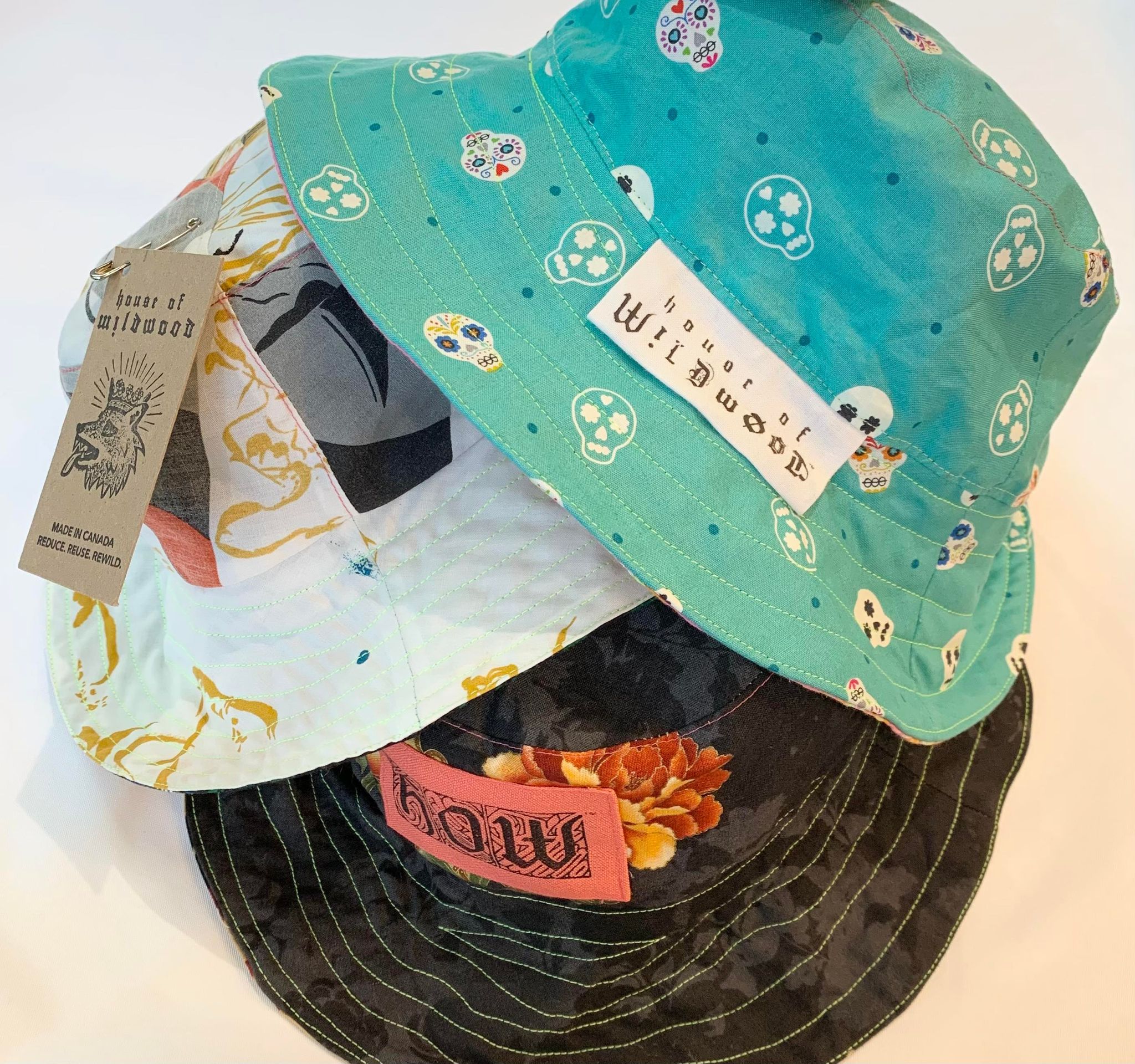 1. Doctrine of Discovery (Sho Sho Esquiro)
This publication features photographs and essays about Sho Sho Esquiro's contemporary gowns, outfits, textiles, and photographs, several of which are included in the Adorned exhibition. Esquiro is Kaska Dena, Cree, and Scottish, and her work celebrates the beauty, strength and resilience of First Nations communities.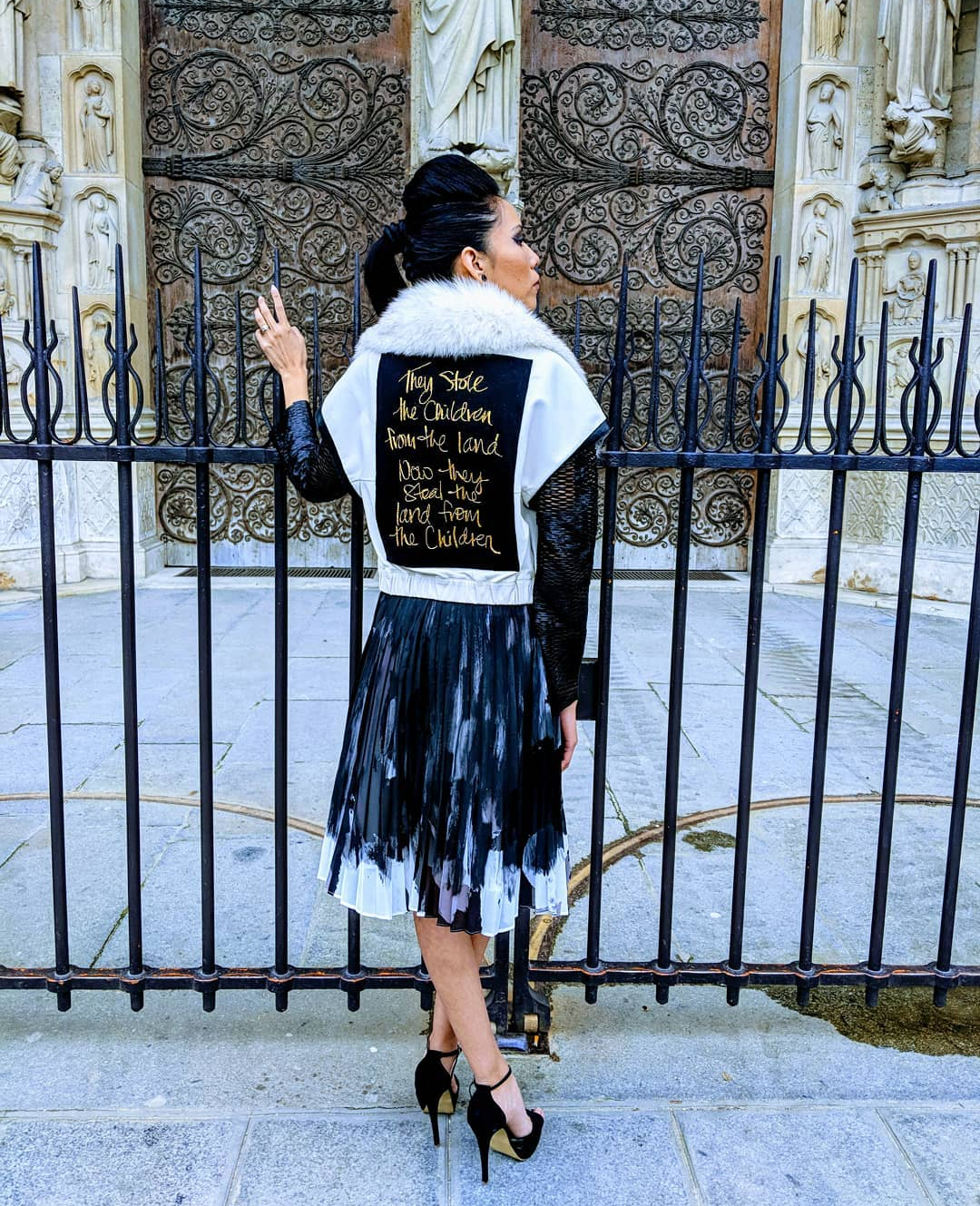 2. Bill Reid Collected (Martine J. Reid)
A survey of the work of Haida artist Bill Reid, made during various periods of his career. He has a stunning necklace featured in the Adorned exhibition.
3. Living on the Land: Indigenous Women's Understanding of Place (eds. Nathalie Kermoal, Isabel Altamirano-Jiménez)
A rumination on how factors such as colonialism, gender, and patriarchy have changed and influenced the experiences of Indigenous women as Matriarchs, knowers, and producers of knowledge
4. The Corn Chief (Karen Whetung, ill. Lindsay Delaronde)
A story, told using corn husk dolls, about a wizened chief stepping down and a young woman dreaming of being his replacement.
5. Me Artsy (ed. Drew Hayden Taylor) 
An anthology giving voice to fourteen Contemporary Indigenous artists working in disciplines including filmmaking, gourmet cuisine, fashion, writing, drumming, and storytelling.
6. Out of Concealment (Terri-Lynn Williams-Davidson)
Haida artist, performer and activist Terri-Lynn Williams-Davidson re-imagines the stories of the ancient feminine Supernatural Beings of Haida Gwaii through editorial photo shoots and accompanying essays. 

7. Brian Jungen (Daina Augaitis)
A beautiful examination of the artwork of Dane-zaa and Swiss artist Brian Jungen, whose artistic practice includes works made from repurposed athletic gear.
8. Cloth Lullaby: The Woven Life of Louise Bourgeois (Amy Novesky, ill. Isabelle Arsenault)
A dreamy, imaginative look at the life of Louise Bourgeois from childhood to her long career as an artist including her sculpture, Maman, which acts as a central figuring weaving together memories, ideas, and artworks.  
9. Women's Work, Women's Art: 19th Century Northern-Athapaskan Clothing (Judy Thompson)
This comprehensive study of the clothing made in Northern Athapaskan Indigenous groups chronicles a period that saw significant change in Indigenous culture due to colonialism, and the cultural persistence of the women who made and adorned this clothing.
10: Silk Splendour: Textiles of Late Imperial China 1644-1911 (Barry Till)
Written by former AGGV Curator of Asian Art Barry Till, this exhibition catalogue connects to an interesting section of Adorned selected by current AGGV Curator of Asian Art Heng Wu, which illustrates the process of making silk. 
Featured Image: Reading List Entries 2-9 (Image Credit: Claire Beauchamp)