By Steven McNeil, Acting Chief Curator & Curator of Historical and Canadian Art
In case you missed it, the exhibition, Heart of the House: Art and the West Coast Modern Home, brought together a mixture of art and objects made for midcentury modern domestic interiors from British Columbia. Conceived as a way of showcasing a uniquely West Coast contribution to modernism, the exhibition showcased strengths of the AGGV's collection of Canadian art, as well as a selection of treasures from local private collections. Objects included in the exhibition were selected for their aesthetic strengths, as well as for their connection to modernist BC interiors. The idea was to bring visitors into contact with works of art that were made by artists and architects who designed or owned significant modernist houses in BC, as well as works that were at one time installed within modernist houses in BC.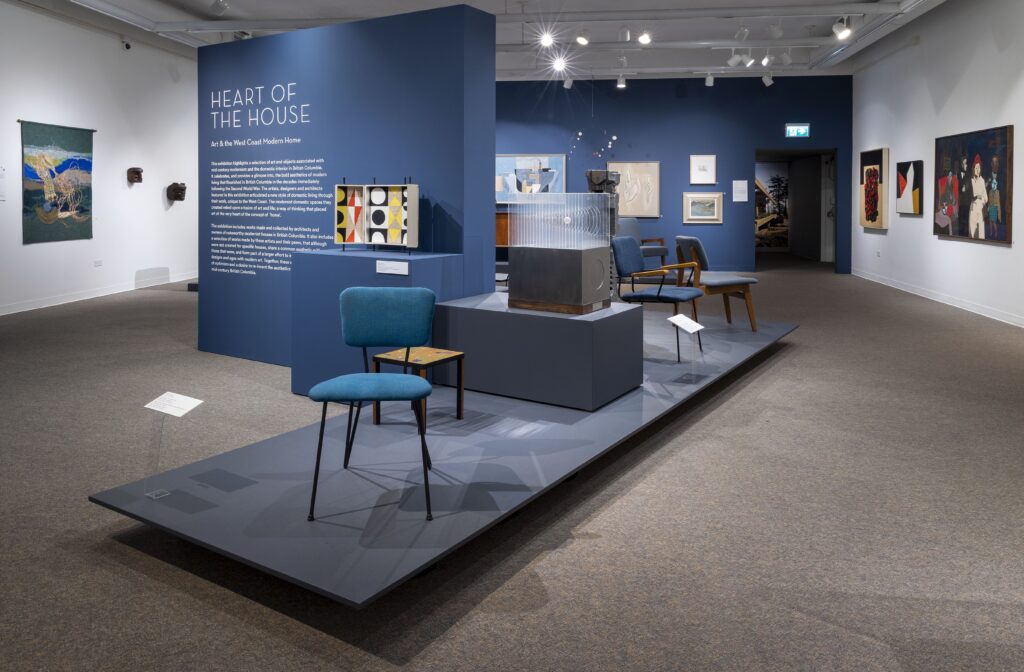 Among the artists included in the exhibition were several Victoria based artists, including Pat Martin Bates, Maxwell Bates, Nita Forrest, Jack Kidder, Myfanwy Pavelic, Carole Sabiston and Ina D.D. Uhthoff. Vancouver artists also featured prominently, including B. C. Binning, Molly Lamb Bobak, Jack Shadbolt.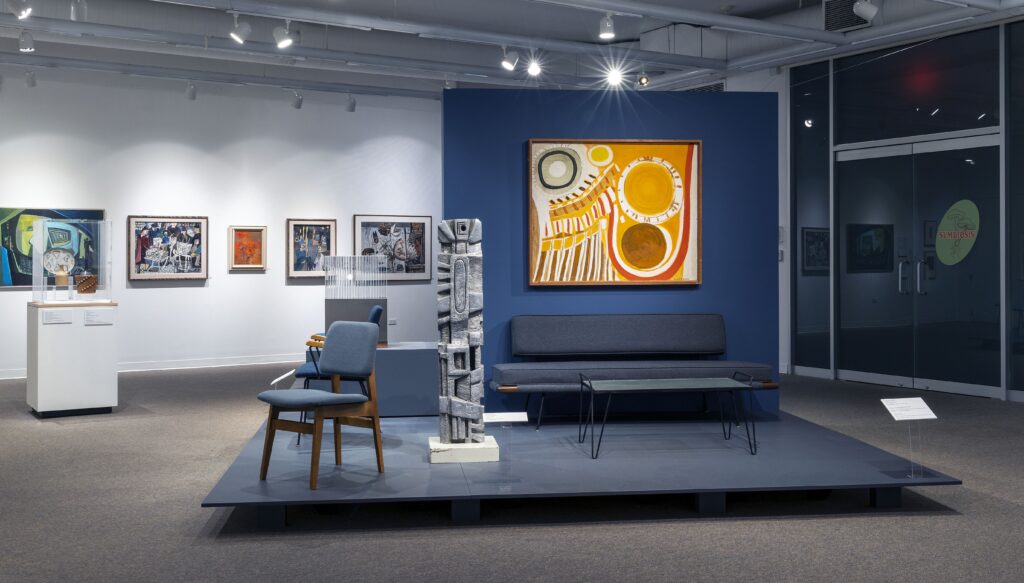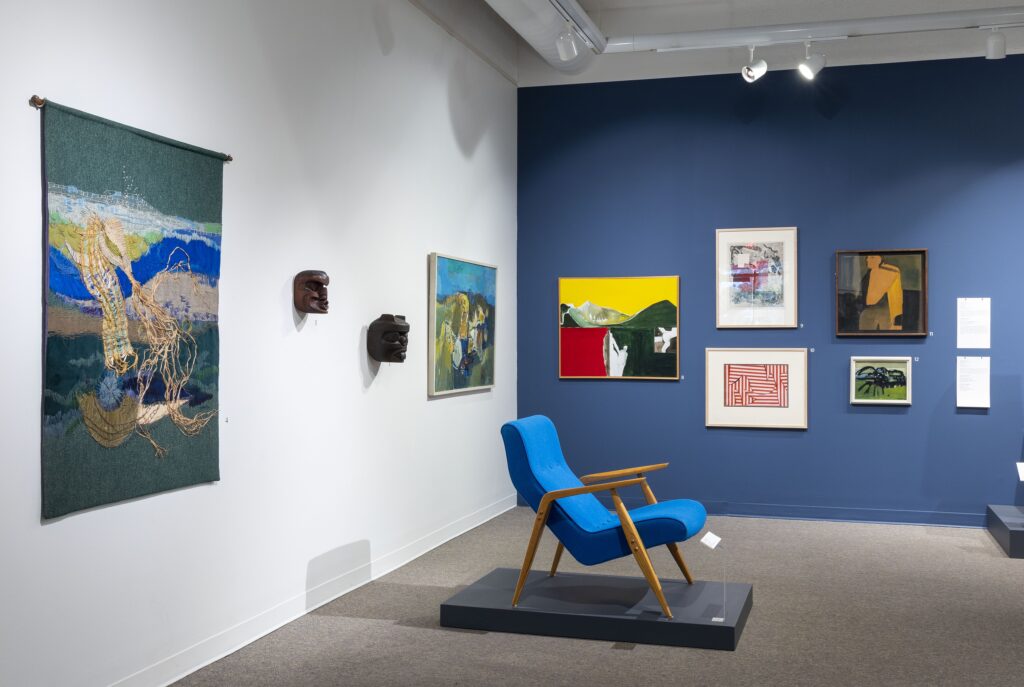 Part of the attraction of this subject was the opportunity to include a range of objects beyond painting and sculpture, including furniture, pottery and textiles. Chief among the makers of the three dimensional objects in the exhibition were the furniture making partners, Earle Morrison and Robin Bush, who produced stunning pieces in Victoria during the 1950s, under the company name Earle A. Morrison Ltd.
To provide some context and visual allure for visitors, the 2012 film Coast Modern was screened within the gallery space.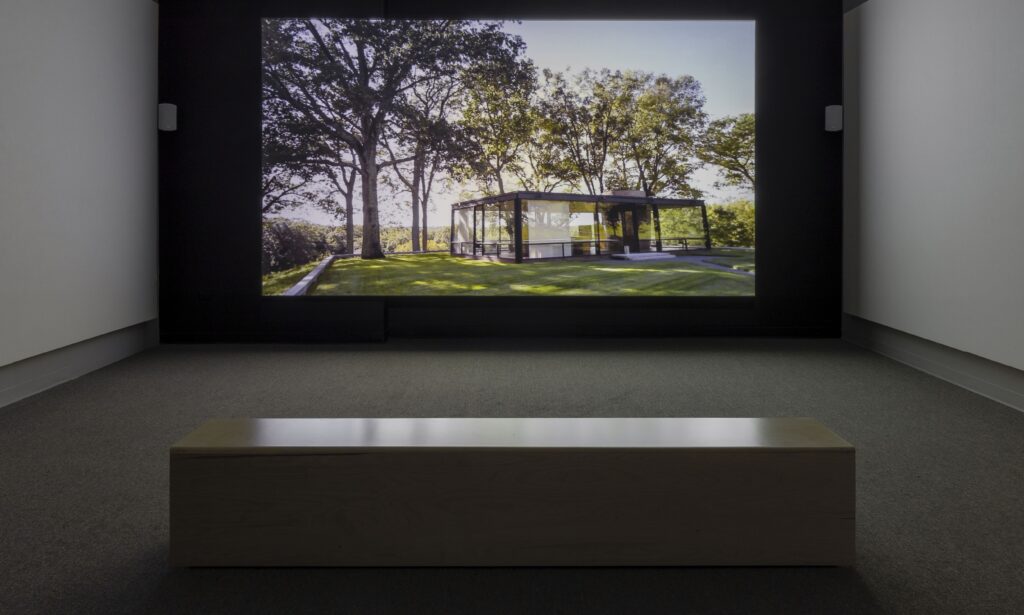 This film gives an excellent overview of a range of modernist houses along the Pacific coast, including the home of artists Gordon and Marion Smith, designed by Arthur Erickson. This exhibition proved to be an excellent way to focus on the strengths of the AGGV collection and on the work of artists based in British Columbia. I hope to continue to work in this area in future projects, and to keep showcasing different aspects of our outstanding collections of historical art.