By Mel Granley, AGGV Assistant Curator (Michif and mixed-European)
The annual festivities for National Indigenous Peoples Day (NIPD) provide an opportunity for everyone in so-called "Canada" to embrace and celebrate the peoples who have tended to this land for time immemorial. Historically, this event has existed as a way for Indigenous people to uplift and show pride for our cultures in the face of discrimination and oppression. Today, while Indigenous people continue to push against those forces, June 21 has become a day for everyone to come together and consider their positions on the lands they live, and to celebrate the nations who have stewarded these beautiful lands for generations upon generations.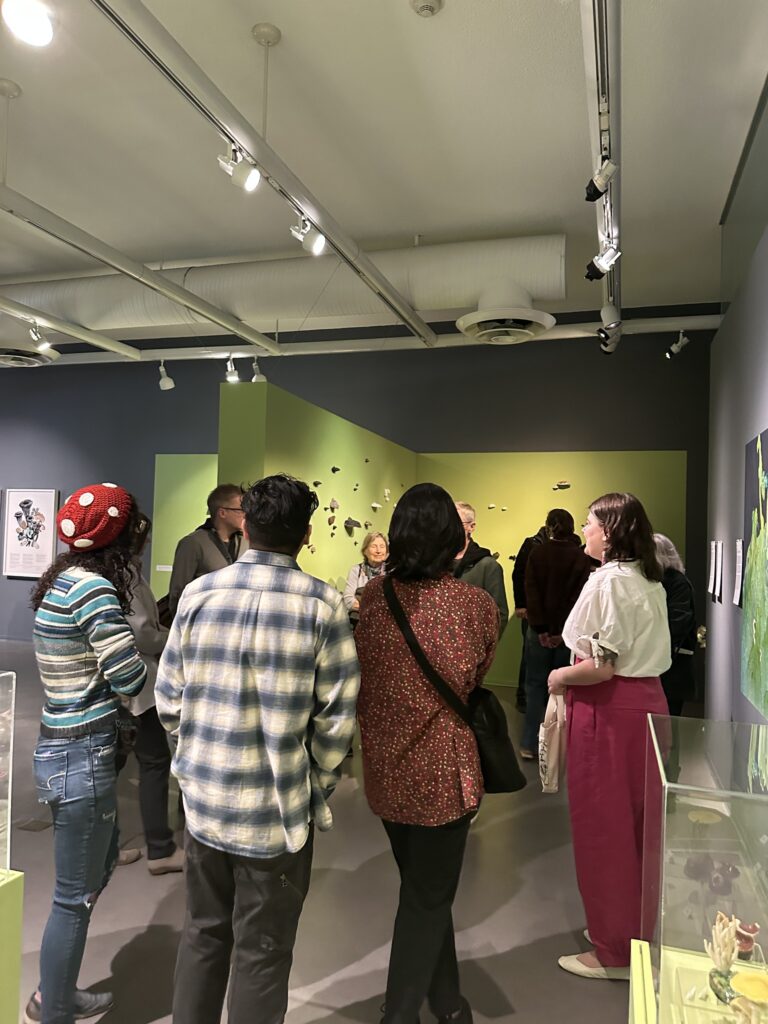 The Art Gallery of Greater Victoria stands on the lands of the Songhees and Esquimalt nations and continually contends with its position and role as an institution trying to work in a good way. The Gallery will be celebrating National Indigenous Peoples Day this year with free admission for all on June 21 from 10am-5pm. Visitors can enjoy bannock and tea in the morning from 10 am – 11 am followed by a tour of the exhibition Symbiosis. This tour will be led by our amazing facilitator, Shaylin Allison, who will focus on the works of the Indigenous artists included in the exhibition.
Some artists you can be excited to see during the tour include Sarah Jim, Rande Cook, Connie Paul, and Deb Silver. The exhibition also features a documentary called "Rematriation" that I would encourage anyone to take the time to watch, as it examines land defense, Indigenous land stewardship, and resource extraction on the island.
There are many other NIPD events and festivities happening on the island that we would encourage you to support and attend as well!
Art Gallery of Greater Victoria Bannock and Tour: June 21, 10am – 12pm, free admission all day!
Royal BC Museum Indigenous Artist Market: June 21, 10am – 4pm
Royal Roads University National Indigenous Peoples Day Celebration: June 21, 10am – 3pm
Maffeo Sutton Park Nanaimo, National Indigenous People Day Celebration: June 21, 5pm
Kischii maarseii for reading, I wish you a wonderful June and National Indigenous Peoples Day.
Feature image: Installation image of Symbiosis.