The exhibition Places We Live In delves deep into the natural world, our place in it and its place in us, from the point of view of artists in the AGGV's permanent collection. In this article, we will look at a few of the Canadian artists featured in this exhibition, whose works impel us to look closely at the microcosm of life on earth, to look up to the sky and vast cosmos above us, and to look around at our natural surroundings that support life on earth.
Ted Harrison (Canadian, 1926-2015)
Ted Harrison's painting of The Comet (1989) is the centrepiece of the exhibition. A blazing, multi-coloured, painting depicting a village set among mountains under a brilliant sky, this work is a prime example of Harrison's aesthetic.
Born in Wingate, County Durham, England, in 1926, Harrison studied art and pursued a career in art education in England, before emigrating to Canada in 1967. Together with his wife and son, he settled in the small town of Carcross, just outside of Whitehorse in the Yukon. Inspired by the vast and wild country surrounding him, Harrison painted all that he saw in vivid hues that fired his imagination, creating a mystical world that endured in many of his paintings.
Harrison was also an author and illustrator of children's books and his work earned him a selection for the International Children's Book Exhibition in Bologna, Italy. In 1987, he received the Order of Canada for his contribution to Canadian culture. In 1993, he moved to Victoria, B.C., where he continued writing and painting until his death in 2015.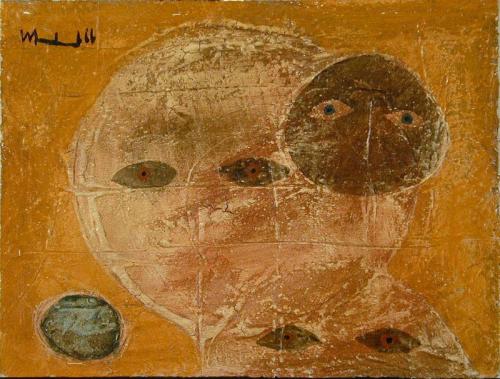 Herbert Siebner (1925-2003)
Herbert Siebner was born in 1925 in Stettin, Prussia, first studied art in Berlin and emigrated to Canada in 1954, settling down in Victoria where he opened an art studio and began teaching. He was a founding member of the Limners, a group of Victoria artist who gathered to support, discuss and exhibit art.
Through his teaching and his involvement in the Limners, Siebner was an influential figure in Victoria's growing art scene in the 1950s. He was a prolific artist who worked in a wide variety of media, including painting, lithography and sculpture. Of his many exhibitions, his first solo show was in 1955 at the Art Gallery of Greater Victoria. In 1956 he won the Canadian National Award in Graphic Arts.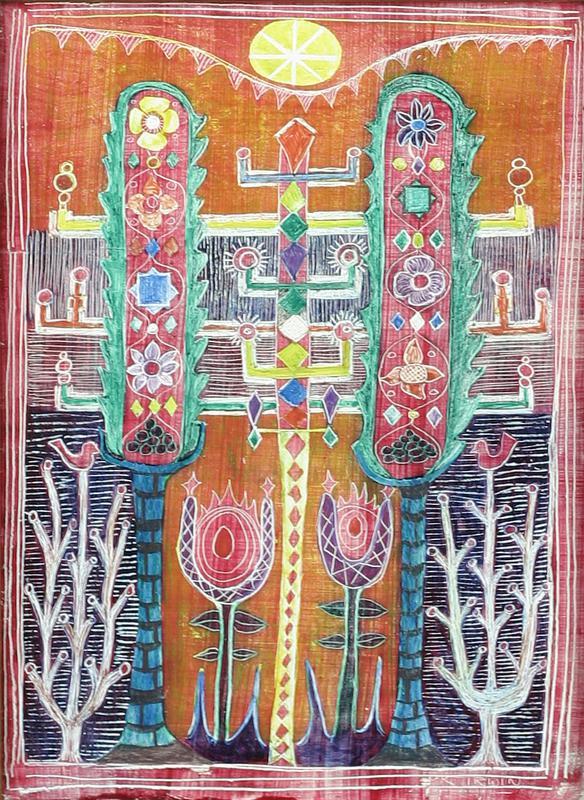 Patricia Kathleen Irwin (1916-2010)
Also known as P.K. Page (the writer), Patricia Kathleen Irwin was a poet, painter, and writer of prose. After growing up as a British immigrant on the prairies, she moved to Montreal during the Second World War where she wrote short stories and worked on a literary magazine with poet and constitutional lawyer Frank Scott. In 1950 she married Arthur Irwin a journalist and diplomat, leading her to live in Australia, Brazil, Mexico and Guatemala. On her return she settled in Victoria.
She wrote more than 35 books, a long poem called Cullen and a trilogy of fables for children called The Sky Tree. She won the Governor-General's Award for The Metal and the Flower, and was shortlisted for the Griffin Poetry Prize in 2003 for Planet Earth: Poems Selected and New. Under her married name, P.K. Irwin, she also created a large oeuvre of paintings, from whimsical to metaphysical, minimalist to lush, which are now held by the National Gallery, the Art Gallery of Ontario, the Art Gallery of Greater Victoria and private collectors across the country.
Feature image: Ted Harrison (Canadian, 1926-2015) | The Comet | 1989 | acrylic | 181 x 241 cm | Gift of Mr. & Mrs. J.M. Brickley (1996.034.002)
The Places We Live | Founders Gallery | October 30, 2021 – June 5, 2022 | Curated by Mel Granley, Nicole Stanbridge and Heng Wu