The late Canadian artist and art educator Anthony Thorn (1927-2014) loved the Art Gallery of Greater Victoria from the moment he stepped foot into the Gallery more than 30 years ago. He appreciated the warmth and welcome, and like his sister, Lyn Goldman, believed that art galleries should be in spaces that were comfortable and welcoming to people. When he heard about expansion plans for the AGGV in 2014, he promised a donation in memory of his wife Jacqueline, knowing himself that his time was soon up. Thorn passed away shortly after in that same year.
On April 10th, 2019, Goldman made good on her brother's promise and delivered a cheque for $2.8 million to Jon Tupper, Director of the AGGV, in the presence of family, friends, the AGGV board and staff members. Until recently, the donation for the NEXT Gallery project had been tied up in business shares and real estate holdings in Regina.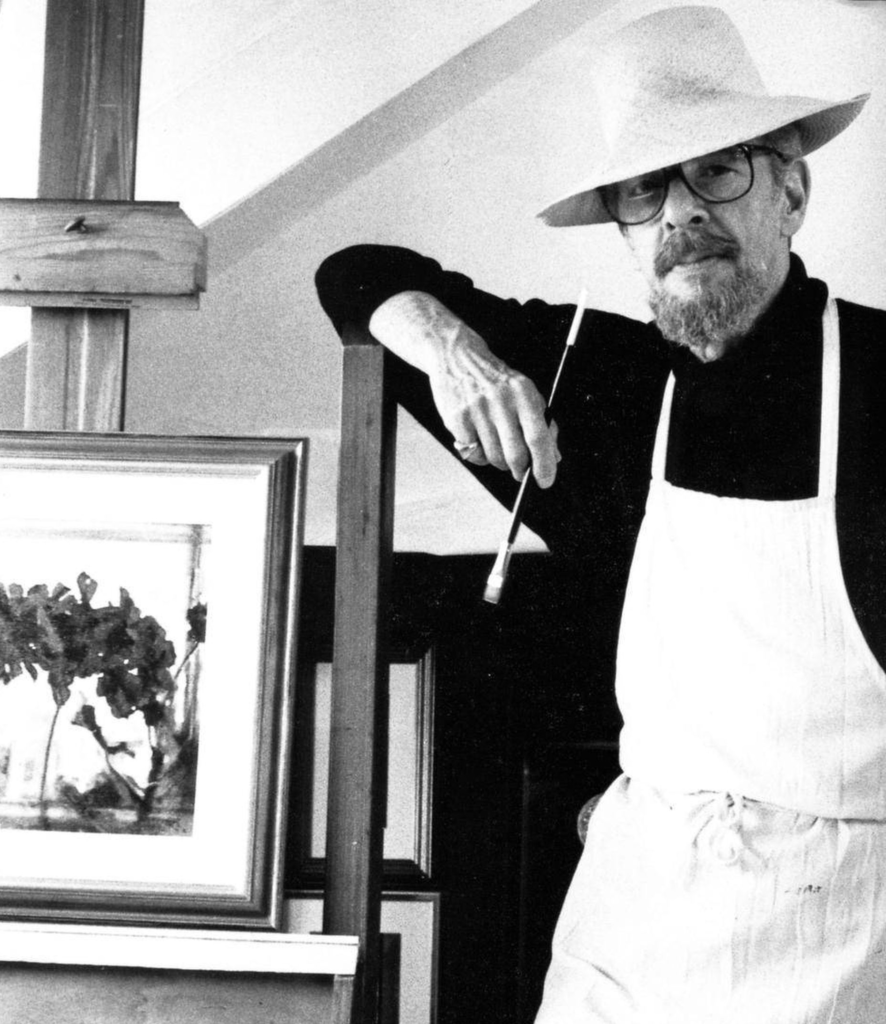 This generous donation has helped the Gallery secure other private donations, as well as funding from the Province of British Columbia. Thorn's faith in the Gallery and his philanthropy has been invaluable in moving the project forward. Artist renditions and plans of the NEXT Gallery were on show during the announcement presentation, showing an expanded contemporary building in place of the 1960s block that currently houses the exhibition galleries. The historic Spencer Mansion is pictured juxtaposed beside the futuristic structure designed by HCMA Architecture and Design.
Thorn was a prolific artist who produced and exhibited new work until his final weeks of life in Victoria. Born in Regina, he began painting as a young adult and exhibited across Canada, the United States, France, Mexico and the Canary Islands. His final exhibition, "Anthony Thorn, Alchemist" was held at the AGGV in March 2014.
Feature image: Jon Tupper, director of the Art Gallery of Greater Victoria, holds the cheque presented by Lyn Goldman, sister of the late Anthony Thorn, at a reception on Wednesday, April 10, 2019. Photograph By ADRIAN LAM, TIMES COLONIST