Currently on show at the AGGV is Collecting & Connecting: Recent Asian Art Acquisitions. It is the first exhibition curated by Dr. Heng Wu as the new Asian Art Curator at the Gallery. We speak to her about this show, the impact of the COVID-19 pandemic on the logistics of display and her vision for the AGGV's Asian art collection.
Currently on show at the AGGV is Collecting & Connecting: Recent Asian Art Acquisitions. It is the first exhibition curated by Dr. Heng Wu as the new Curator of Asian Art at the Gallery. We speak to her about this show, the impact of the COVID-19 pandemic on the logistics of display and her vision for the AGGV's Asian art collection.
Q: What were your selection process and criteria for this exhibition on the AGGV's recent Asian art acquisitions?
Dr. Wu: Barry Till (Curator Emeritus) and I worked together on this exhibition. Due to the Gallery's building project, many of the newly acquired items had already been packed, which left us with limited choices. In other words, it also means some items that are very important were not included in the exhibition. For example, there is a beautiful Chinese celadon charger from the Yuan Dynasty which we would have loved to include in the exhibition, but because it has been packed and crated, we were not able to show it this time. But we will make sure to include items like this in our future exhibitions.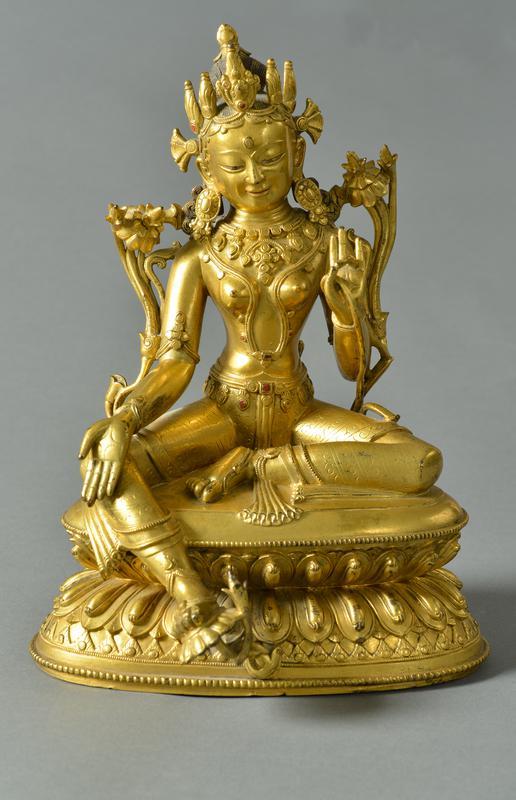 "Variety" was one of the main considerations during our selection process, which includes the variety of cultures that these items originated – China, Japan, Vietnam, Thailand etc.; the variety of significance – artistic, historical, archaeological, or anthropological; the variety of medium or art form – painting, calligraphy, porcelain, lacquer, sculpture, tea pots, snuff bottles etc.
"Significance" is also one of the main factors that we include in our consideration in making the selection. Again, this significance does not lie only in the artistic value, but also in other aspects. For example, the Miao Album on shown in this exhibition is more appreciated for its anthropological value than artistic. Or another example of the blue and white porcelain plates from the Geldermalsen Shipwreck, which might not be the finest in terms of craftsmanship of porcelain manufacturing, but there are stories carried by these items – the stories of the Dutch East India Company, of the wreck, of the salvage, as well as the issues surrounding the wreck.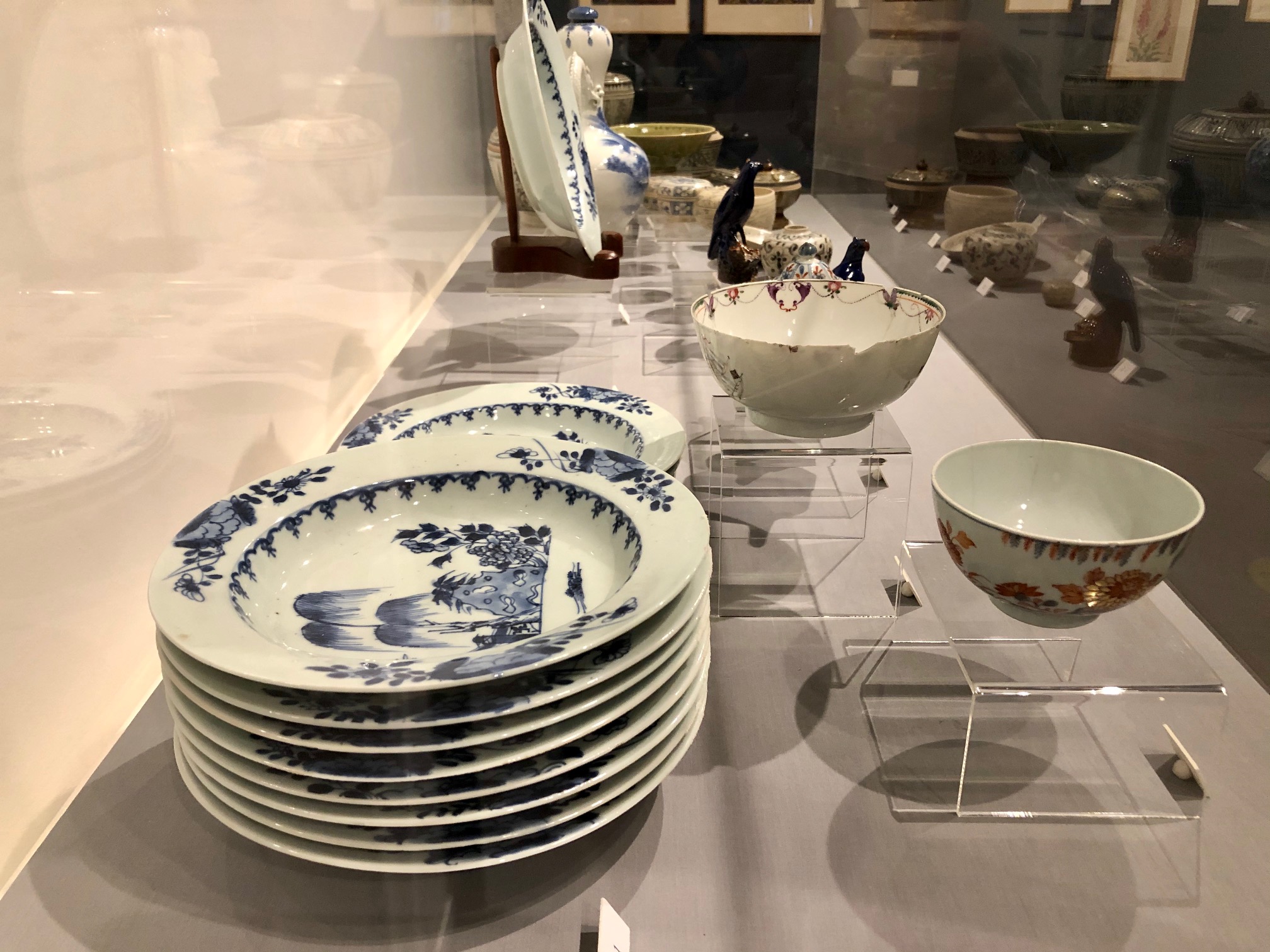 Q: With social distancing measures in place at the gallery, how did these new limitations determine how you relate the story of the AGGV's Asian art collection?
Dr. Wu: The Gallery has implemented policies and practices to cope with COVID-19, which work like a general guide for our visitors. Pertaining to this exhibition, the consideration of social distancing and other measures impacted our practices. For example, there is a kind of corridor within the gallery space. Normally, we would put works on both walls of that corridor. To encourage social distancing, we chose only to display works on one of the walls to avoid visitors congesting there. We were also thinking about putting rope barriers in the gallery to define the visiting route so as to control the circulation, but we trust visitors' rational choice as they have been educated about social distancing and know what needs to be done. So instead of the rope barriers, we only put arrows on the floor to provide a suggested route.
But I would say, the impact is limited. Our curatorial decisions are still made mainly based on professional criteria. This is of course related to the fact that the AGGV is a smaller museum compared to some other big museums where crowds are often seen. Our gallery space is good enough to practice social distancing given the average number of visitors we receive at a time.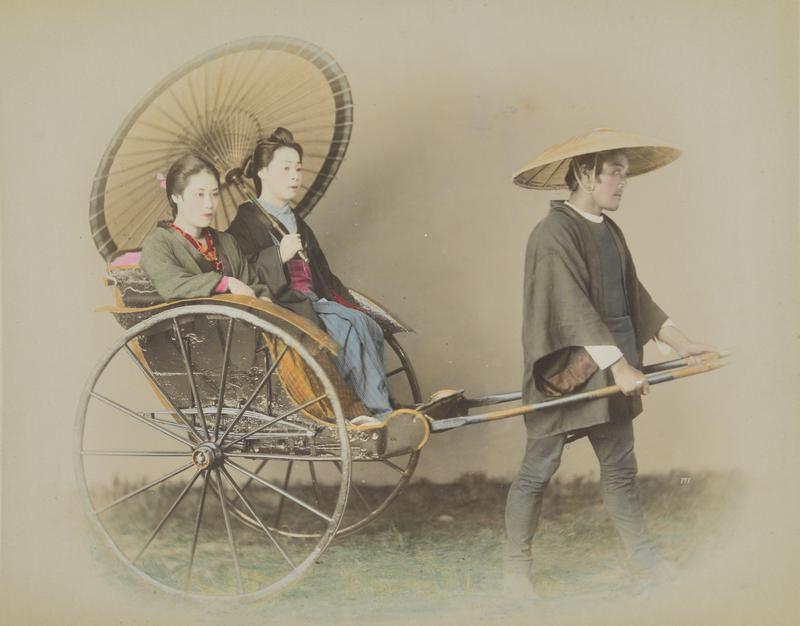 One particular action that we made in this exhibition for coping with this challenging time is that we put a large Hotei statue in front of the title wall at the entrance of this exhibition (see feature image above), so everyone coming to the exhibition would see it at the first sight.
Hotei is a Japanese pronunciation. In Chinese it is called Budai; Both mean cloth sack. Hotei, or Budai was believed to have been a Buddhist monk living in China during the 10th century. In the 14th century, Hotei became a legendary figure in Japan, and has since been regarded as one of Japan's Seven Lucky Gods. He is often depicted as a cheerful, contented figure with a large exposed belly. His smiling face delivers a sense of optimism, which is what we all need during this time. His big belly is a symbol of tolerance and inclusiveness, as "big belly" 大肚 in Chinese has the same pronunciation as 大度 "tolerance". This is particularly meaningful as we are seeking for equality and solidarity at this time.
Q: Among the 1000+ new acquisitions from the past 5 years, what are a few of the stand-out pieces that either fit in perfectly with the rest of the Asian Art collection, or plug a hole in the collection?
Among these new acquisitions, I would like to particularly mention one work, which is a painting made by an unknown artist from 18th century China, a rendition work of a copy of Wang Wei's Wang Chuan Villa painting. The work includes two Japanese styled six-panel screens, each affixed to a back panel. It looks like they were originally sections of a hand scroll, but was later remounted as a small folding screen, which was later again, remounted to be rigidly flat as 2 panels, so that they could hang on a wall. The two panels were bought by Dr. Judith Patt in the 1960s in San Francisco, then were given to Kathlyn and Robie Liscomb as a gift in 2000, who donated them to the Gallery last year in memory of Dr. Patt. This exhibition only includes one of the two panels.

The Wang Chuan Villa painting is one of the most revered landscapes in Chinese history. It was made by Wang Wei, a renowned poet and landscape painter from the Tang Dynasty (8th century). Wang Chuan Villa was Wang's private garden located on the outskirts of Chang'an, the then capital of China, today's Xi'an. It is one of the most famous gardens of ancient China. Wang wrote twenty poems describing the points of interest in the garden, and he also illustrated the poetic mood of each site in a painting on the wall of a temple. The original painting has long been lost, but its imagery, as well as Wang's idea of "painting in poetry and poetry in painting", has been preserved in generations of copies.
Of these copies, there are several which are believed to be made by another well-known painter, Guo Zhongshu, active during the 10th century. From one of Guo's copy of Wang Wei's Wang Chuan Villa painting, a stone engraving was made in 1617, which served as an important source for later copies of this legendary painting. The one in our collection is believed to be a copy of this 1617 engraving. Although it is not an original work by Wang Wei, I believe nevertheless that this work carries on what Wang Wei put in his art, that is the love for nature, which, I think, well represents the life here in Victoria, where people love mountains, waters, gardens, and art.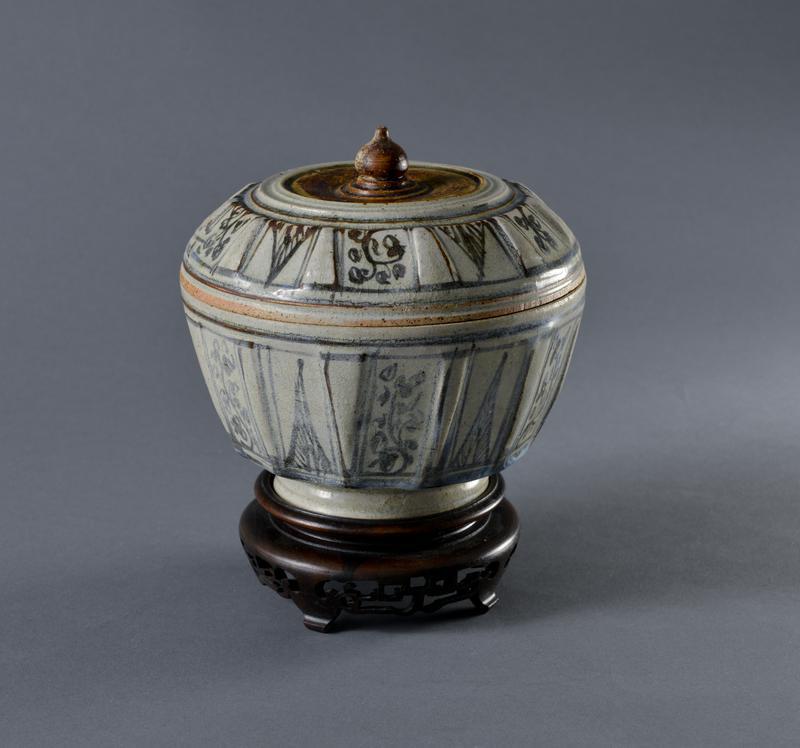 Q: How does the Asian art collection connect with the rest of the AGGV's permanent collection?
Dr. Wu: First of all, they are all part of the permanent collection of the AGGV, regardless of their origins, which is one of the basic commonalities they share. Although the artworks were made in Asia, or represent Asian culture or civilization, their arrival in Victoria has endowed them with an identity of being AGGV's, being Victorian, and being Canadian. This cultural identity is what they share with the other collections at the AGGV. What had happened during their journeys from Asia to Victoria and what have formed their current cultural identity are what we would like to show beside their artistic appeal to our audience through our curatorial work.
Meanwhile, I would also like to mention a point that may lead to a broader question in the field, that is, what defines Asian art. The Asian artworks in the collection labelled as Asian art because they came from Asia. But we also have some works in the collection that were made by Canadian artists drawing on Asian art styles. Are they Asian art or Canadian art? What about the works by Asian artists who are now living in Canada and creating art with combined oriental and western styles? What I am trying to say is that Asian art is just a tag that we create according to one certain criterion. There are other ways or criteria to categorize art, for example, the subject matter, theme, colour, medium, age, or even the collectors. These criteria are what connect the collections.
Q: What can we expect to see more of in the future for the Asian Art collection?
Dr. Wu: In the future I hope to cast more light on those that have been relatively "ignored" or less attended, those "hidden gems" in our vault. I believe every item has its significance and is worth being appreciated, and the challenge is to discover this significance and present it to our audience, which is where the curatorial work lies.
I also like to go beyond the boundaries that were set to Asian art collections and represent them in more diversified contexts in future curation. It is not necessary that Asian art could only be exhibited with Asian art. As we have discussed earlier, there are multiple connections between these collections and the other collections at the Gallery. By collaborating with other curators, I hope we could present our audience with more diversified exhibitions so that our collections could be enjoyed without being bound by a single factor such as their geographic origin.
Meanwhile, in addition to the artistic appeal of these Asian artworks, I would also like to include in future shows their locality that was added to their cultural identity during and after their arrival here, to make them more relatable to our audience.
Feature image: Statue of Hotei | Not dated | wood, paint, concrete | 65.3 × 59.8 cm | Gift of Toni Emery (2019.013.001)