By Audrey Wang, AGGV Volunteer
The intertwining of art and literature is beautifully illustrated in the publication, Les Illuminations (1949), featuring poetic prose by Arthur Rimbaud (1854-1891)  and modern lithographs by Fernand Léger(1881-1955). Although poet and artist never met and were in fact from different generations, the influence of one on the other is a story not uncommon. The title of Rimbaud's original publication Les Illuminations (1886) has artistic and illustrative connotations, referencing the medieval art of illuminating or illustrating a manuscript or text. It could also refer to the idea of elucidation, as Rimbaud was known to have borrowed words from English in his works written in his native French.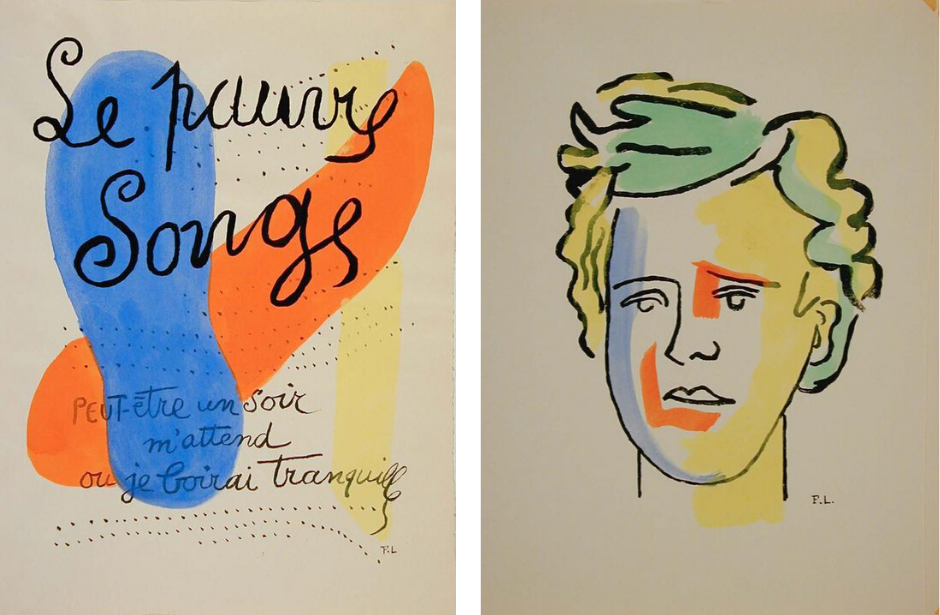 Arthur Rimbaud (1854-1891) was a French poet whose works have contributed greatly to the genre of modern literature and arts. He began writing at a very young age and by the age of 20 had completed the bulk of his literary compositions, whereupon he stopped writing after completing a major work, Illuminations. Illuminations comprised an incomplete suite of forty-two poems said to have been written between 1873 and 1875 (according to Paul Verlaine, Rimbaud's former lover). The poems were partially published by La Vogue, a Paris literary review, in the May-June 1886 issue, and later reprinted in book form in October 1886 by Les Publications de la Vogue under the title Les Illuminations.
Rimbaud's writing drew inspiration from the poet Charles Baudelaire (1821-1867), one of the very few literary writers he admired. The poems in Les Illuminations demonstrated Rimbaud's rebellious protest but he also paid homage to Baudelaire by developing Baudelaire's poetry into prose form.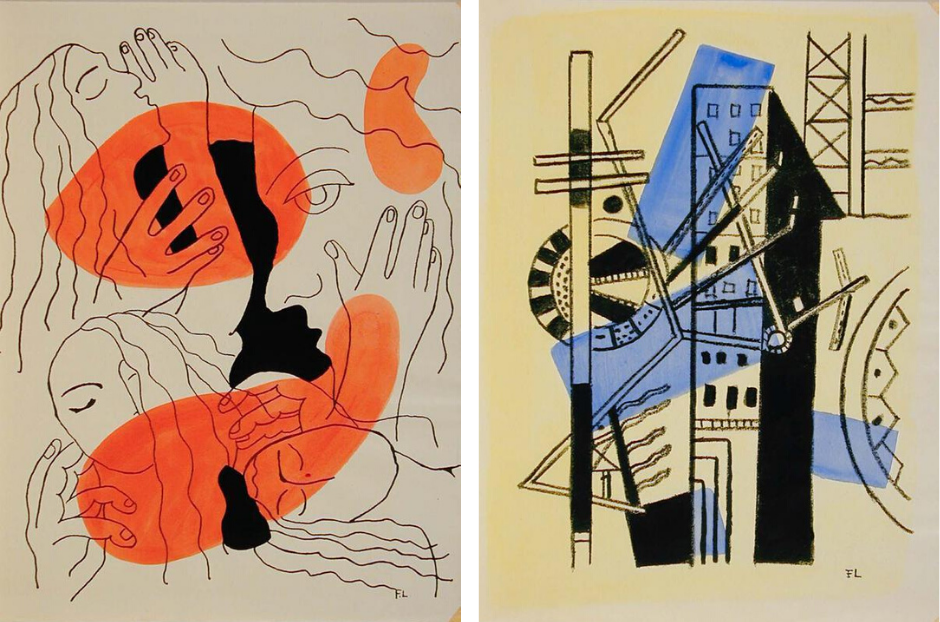 In the same way that Rimbaud found inspiration in Baudelaire, transforming and reworking existing works into more modern forms, the 1949 publication of Les Illuminations also played on this theme of renewal and inspiration, when the French artist Fernand Léger created illustrations to several of Rimbaud's poems. Living in the United States during the Second World War, Léger became acquainted with the American writer Henry Miller (1891-1980). In 1949, after returning to France, Léger started work on a series of lithographs that were to be published to accompany a selection of fifteen poems from Rimbaud's Les Illuminations, and in this publication, Miller wrote the preface.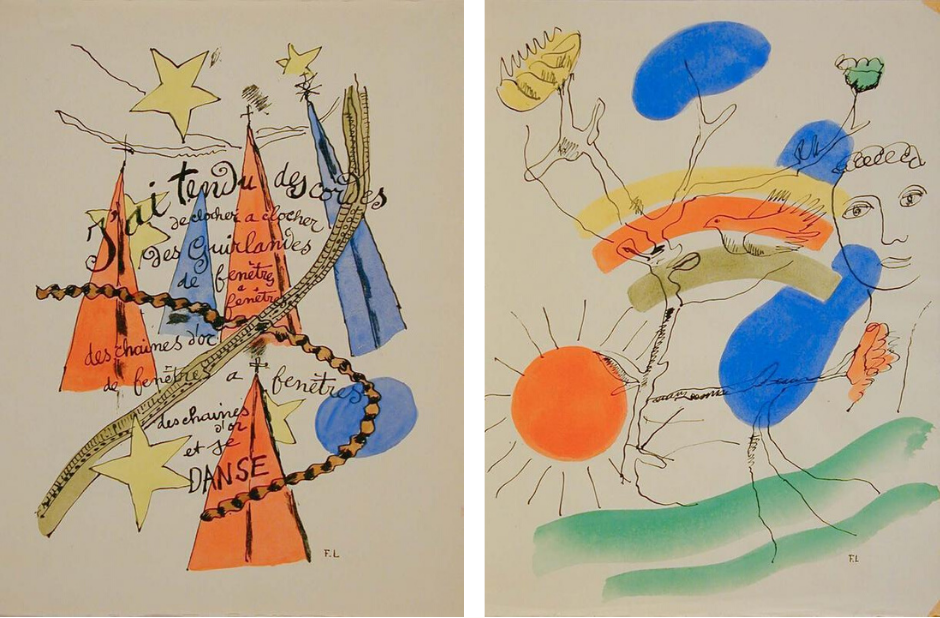 Léger's lithographs also grasp on lines of Rimbaud's prose, incorporating his words into the body of the artwork. Léger's compositions in Les Illuminations are typical of his aesthetic style during his life in the United States. Figures and objects are drawn in quick simple lines, heavily outlined in black, while bands of mainly primary colours freely embellish the paintings or drawings.
The full set of lithographs can be found in many collections around the world, including the AGGV, and it can be viewed in the Collections page of our website.
Feature image: Fernand Leger (French, 1881 – 1955) | Untitled (Illustration for "Les Illuminations" by Arthur Rimbaud, Publisher: Roth & Sauter, Lausanne, Switzerland, 1949) | 1949 | lithograph | 33 x 25 cm | Fred & Isabel Pollard Collection (1969.128.006)