By Daisy Duncan, Retail Assistant Learn more about the talented artists featured in the Art Rental & Sales Spring Show & Sales!
By Daisy Duncan, Retail Assistant
If you've ever stopped by the Art Rental & Sales office, you'll know just how chock-a-block-full the space is, with art in all styles, sizes, mediums, and subject matters. Our program is lucky to have so many talented artists in our repertoire, and we'd like to share a little more about some of the individuals behind the amazing artwork in our AR&S collection!
In February, we showcased work by six local established artists, in our group show, Spatial Proximity. This show presented all new work from Adam Noonan, Iola Scott, Richelle Osborne, Bill Hibberd, Karen Kaiser, and Marshall Hugh Kaiser. In March, we are excited to present the solo show for Michelle Miller, another talented local artist. Find out more about each of these artists below!
Adam Noonan
Adam Noonan has been painting landscapes and buildings in and around Victoria for 25 years. Having previously graduated from Ryerson University in Photographic Arts, Adam has subsequently worked as a fashion photographer, antiques importer, and a futures broker, and now paints full time. Adam explains, "As a reason for painting, I don't think I could put it better than American painter Maxfield Parrish 1870 – 1966: "The endeavor is to present a painting which will give pleasure without tiring the intellect."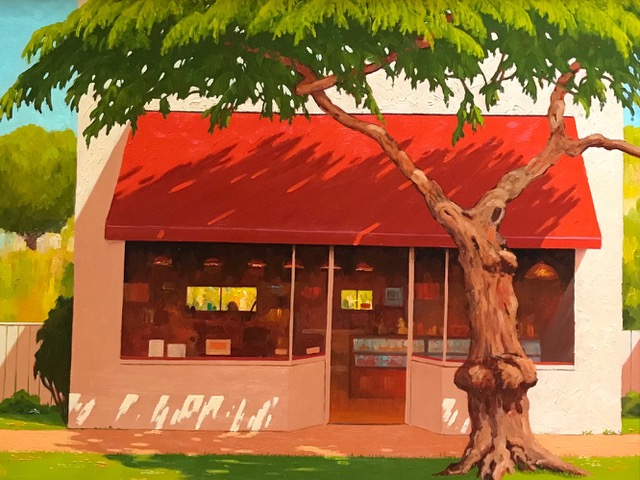 Iola Scott
Originally from North Wales, Iola emigrated to Canada in 1966. Growing up in the Welsh countryside, music and the visual arts played an important part of her life, and when she began studying Voice at the Manchester College of Music, Iola became interested in the connection between music and painting. Iola uses both brush and palette knife to build up areas of colour and textures, creating rhythm and movement, to capture the feeling and mood of a particular moment. "Music and art are the guiding lights of the world". Pablo Picasso —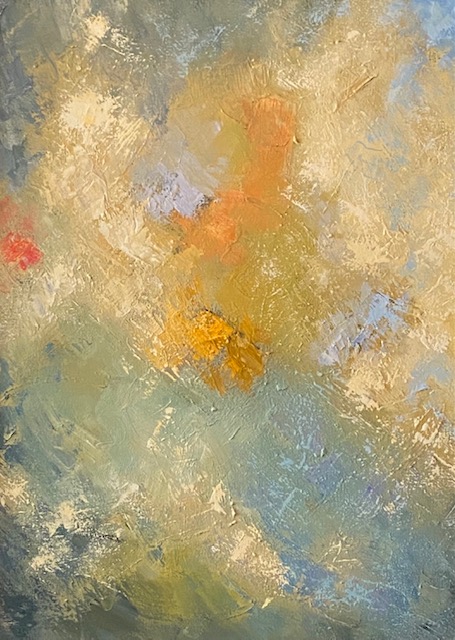 Bill Hibberd
Bill Hibberd lives and paints in the Cowichan Valley, working mostly in his preferred mediums of  oil, silver and gold leaf. Bill works in a process of indirect oil painting as he seeks to portray the "thin places" where the spiritual and natural worlds rub against each other. "My process is to immerse myself in my subject, observing and mentally composing ideas. I paint indirectly using many layers of transparent glazes to create a translucent and somewhat ambiguous effect."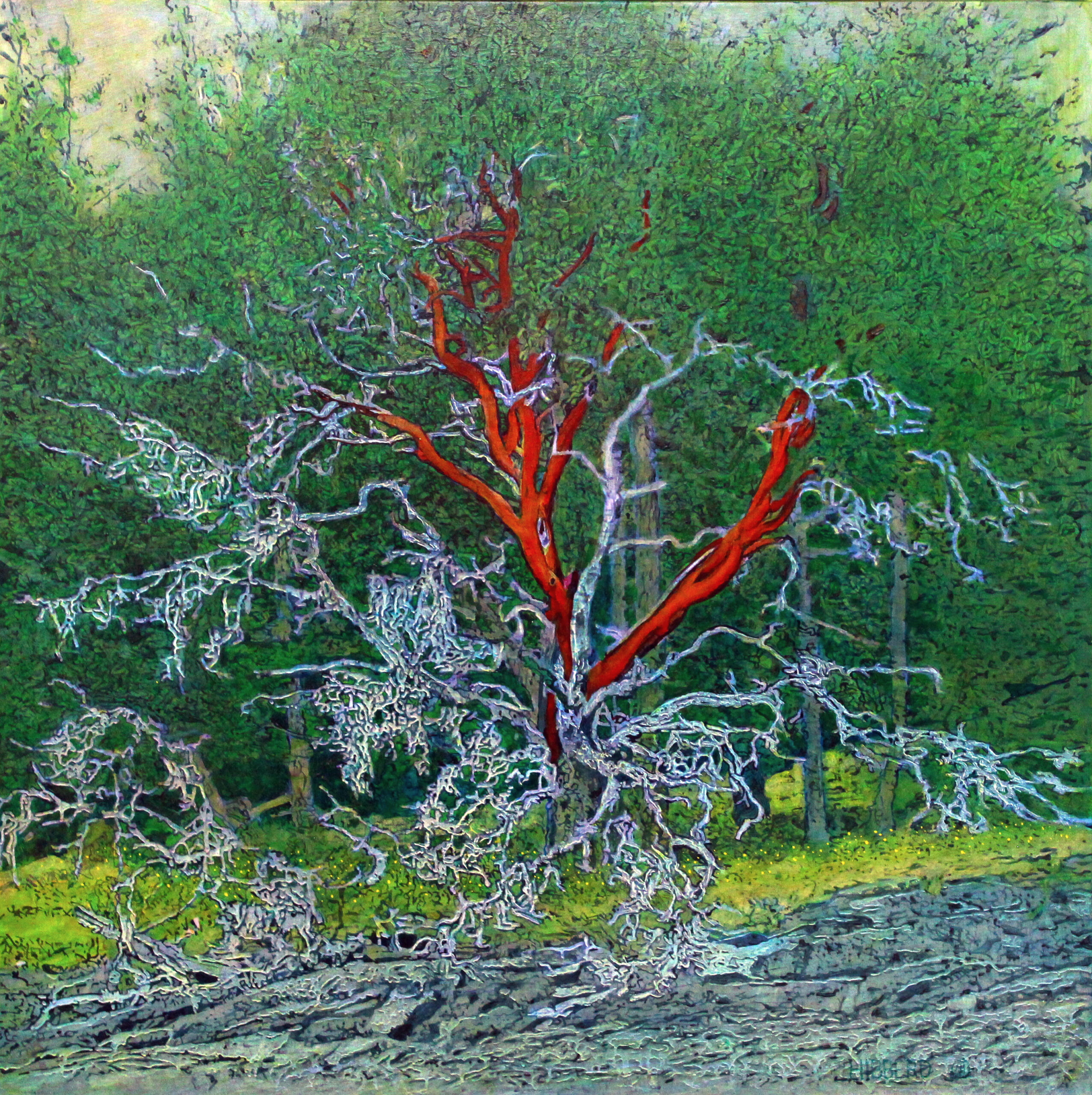 Richelle Osborne
Richelle Osborne has been making 3-dimensional fine art since 2013. Richelle's work plays with shape, colour, texture, light and shadow to create engaging, one-of-a-kind art pieces. Her art practice began as a way to adorn her neighbourhood bistro, but quickly developed into a full-time passion. Inspired by colour-blocking and geometric design, Richelle's work incorporates everyday materials, from hardwoods and copper rings to rubber and plastic tubing. As her artistry evolves, Richelle is experimenting with new forms and materials, and exploring movement and energy across her canvas.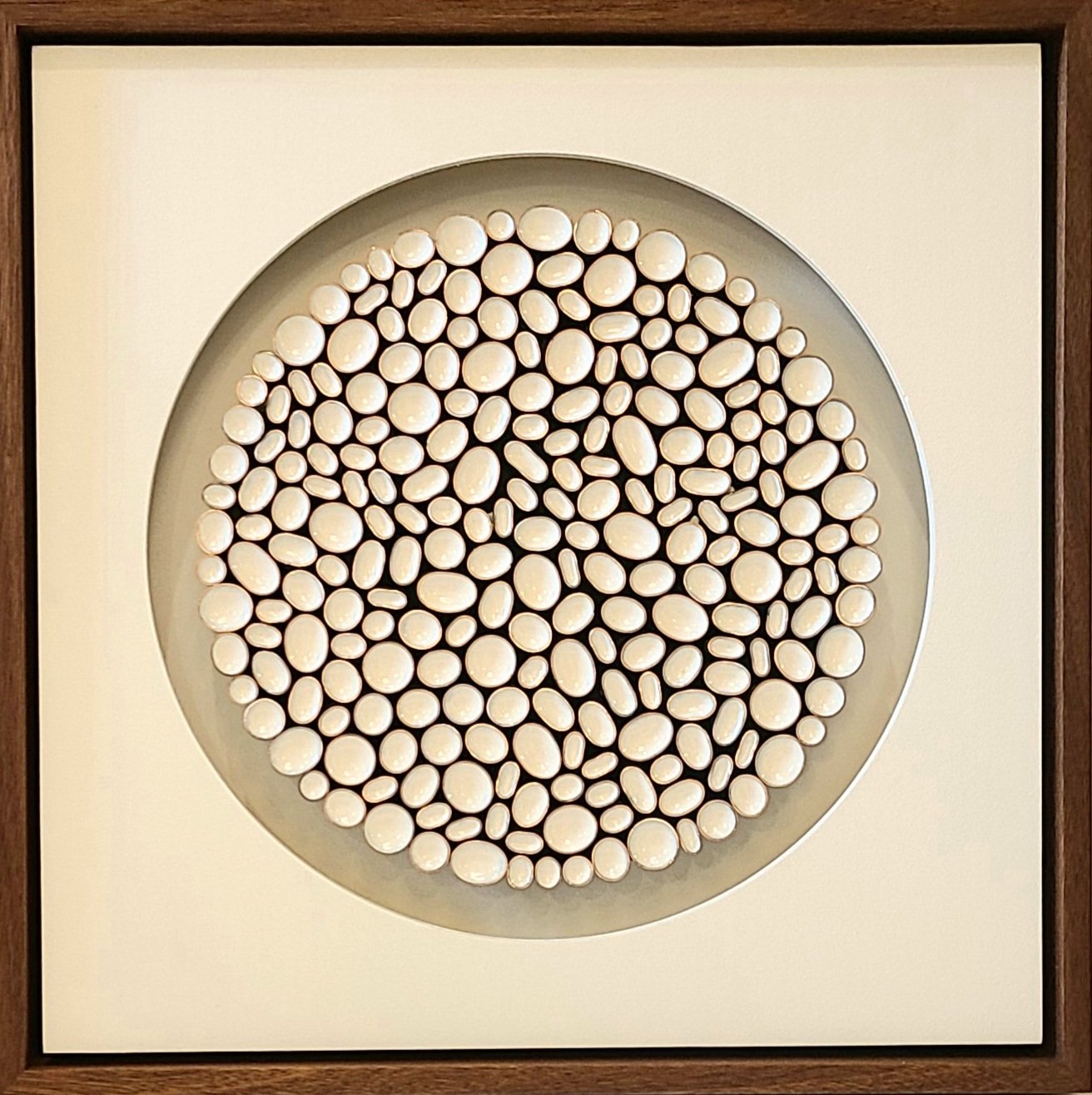 Karen Kaiser
Born and raised in Nova Scotia, Karen Kaiser is a self-taught artist who paints portraits, urban landscapes, and landscapes from her studio in Victoria, BC. Karen is inspired by the Canadian artists living and working in the mid 20th century employing Post-Impressionist techniques. "I get lost in my neighbourhood paintings, applying lucious colour and architectural detail. Before long, I'm transported to neighbourhoods I knew in the past, and the memories of the interiors of the spaces, gardens, and life at street level come flooding back."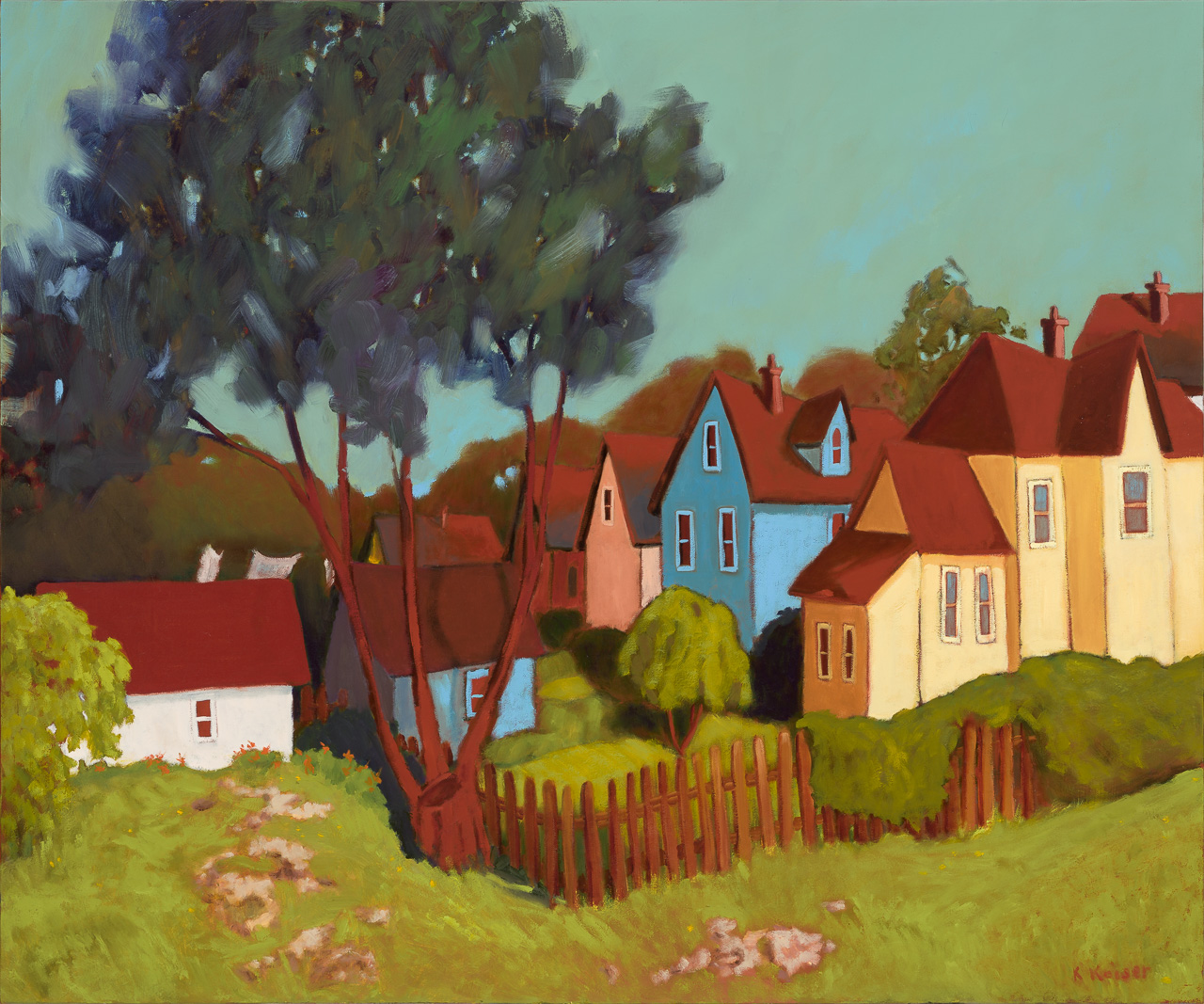 Marshall Hugh Kaiser
Originally from Halifax, Nova Scotia, Marshall attended the Nova Scotia College of Art and Design. His art practice developed early on as a young child – coming from a family of artisans, woodcarvers and ship builders. His art is influenced by North American Post-Impressionism, and his process is about the subversion of realistic elements in order to achieve an 'otherness'. "I try to paint the experience of being there – capturing the energy, the light, and the dynamic flow of the landscape. I paint the sensations that I feel."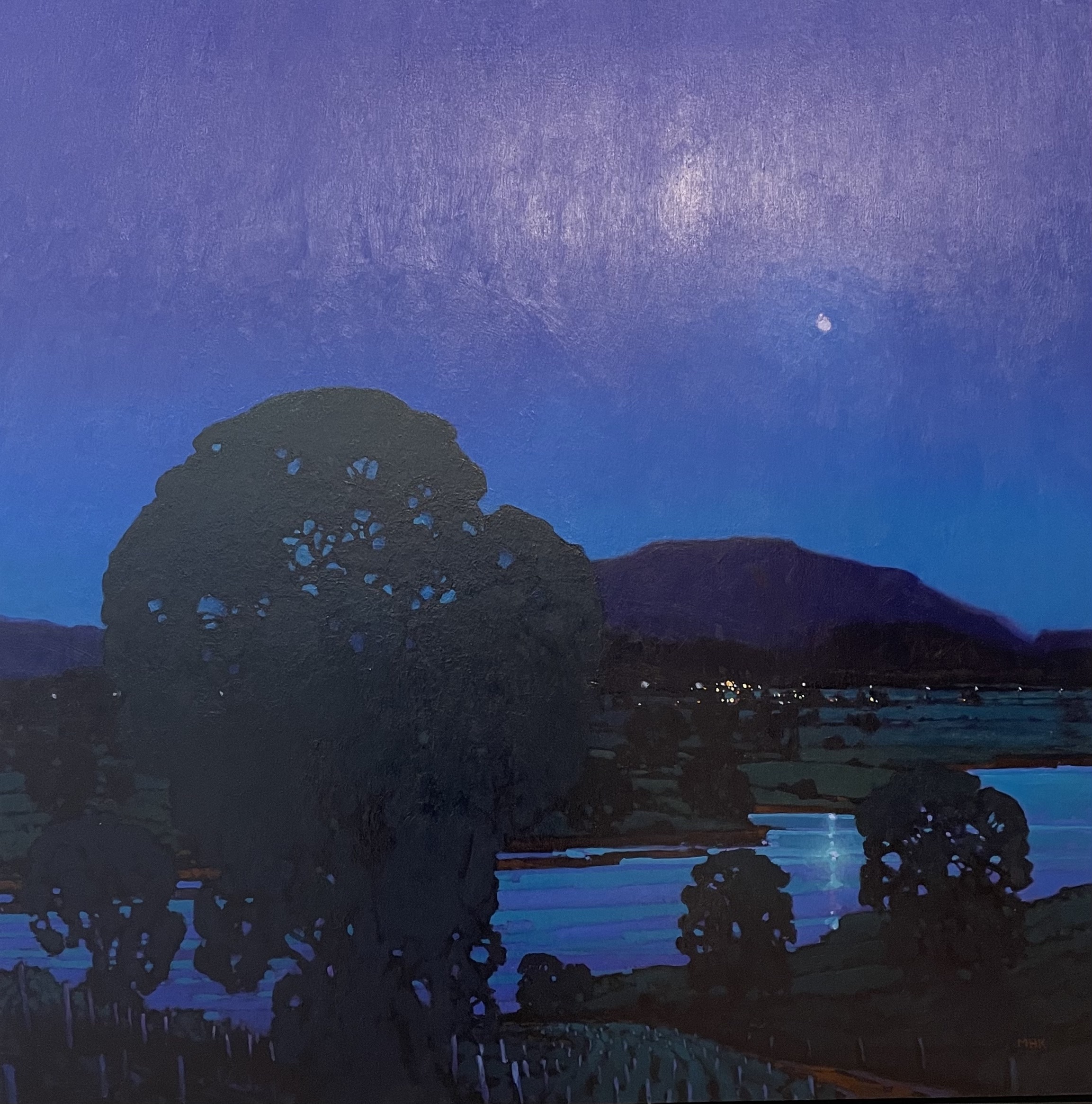 Michelle Miller
Michelle Miller is an international artist, from Saskatchewan, currently painting out of her studio in Victoria. She paints in both oils and acrylic and often incorporates other mediums such as jute, fabric, and tissue paper to convey a unique, raw, and symbolic story through each piece. "Although I would consider myself primarily a painter of abstraction (in oils), I am drawn to the formal elements of all genres. Shape/form, colour and line interact on the canvas with visual poetry that transcend verbal language.  It's the act of painting, the process of creating and problem solving that allow me to enter into an entirely different world. And in this world, there is immense solace in finding simplistic balance of the visceral and cerebral."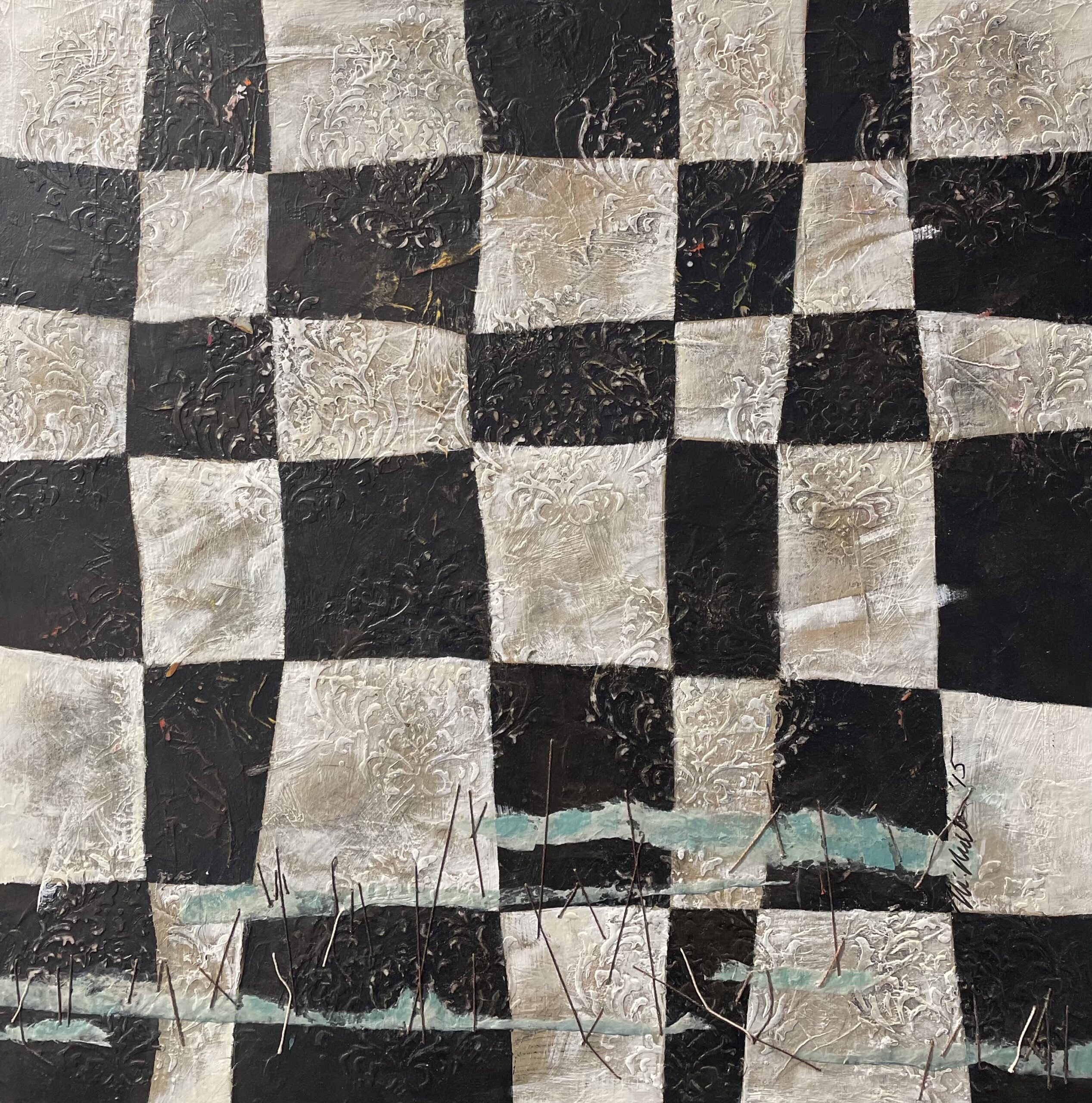 Feature Image: Michelle Miller, Nostalgia #1, 40 x 40, Oil and grease pencil on canvas, $5,600.