By John Manson, Gallery Shop Coordinator
If you've ever browsed the Gallery Shop, you'll know that the space is packed full with all sorts of treasures – many of which are from talented local artists, artisans, and small businesses. While the items speak for themselves, we'd like to share a little more about the creators with you, starting with Queen Bee Farms!
Queen Bee Farms is a local pollinator sanctuary, located on the Malahat, that creates an exquisite range of loose leaf blend teas, "bee-inspired" skincare products, beeswax candles, and premium natural wildflower honey. The couple behind Queen Bee Farms, Lisa and Terry Mellett, began beekeeping in 2012, and their business formalized in 2014. Queen Bee Farms focuses on the symbiotic relationship between the bees and the plants that are grown there, centering around crops that benefit pollinators (including mason bees, honeybees, bumblebees, hummingbirds, and various butterflies).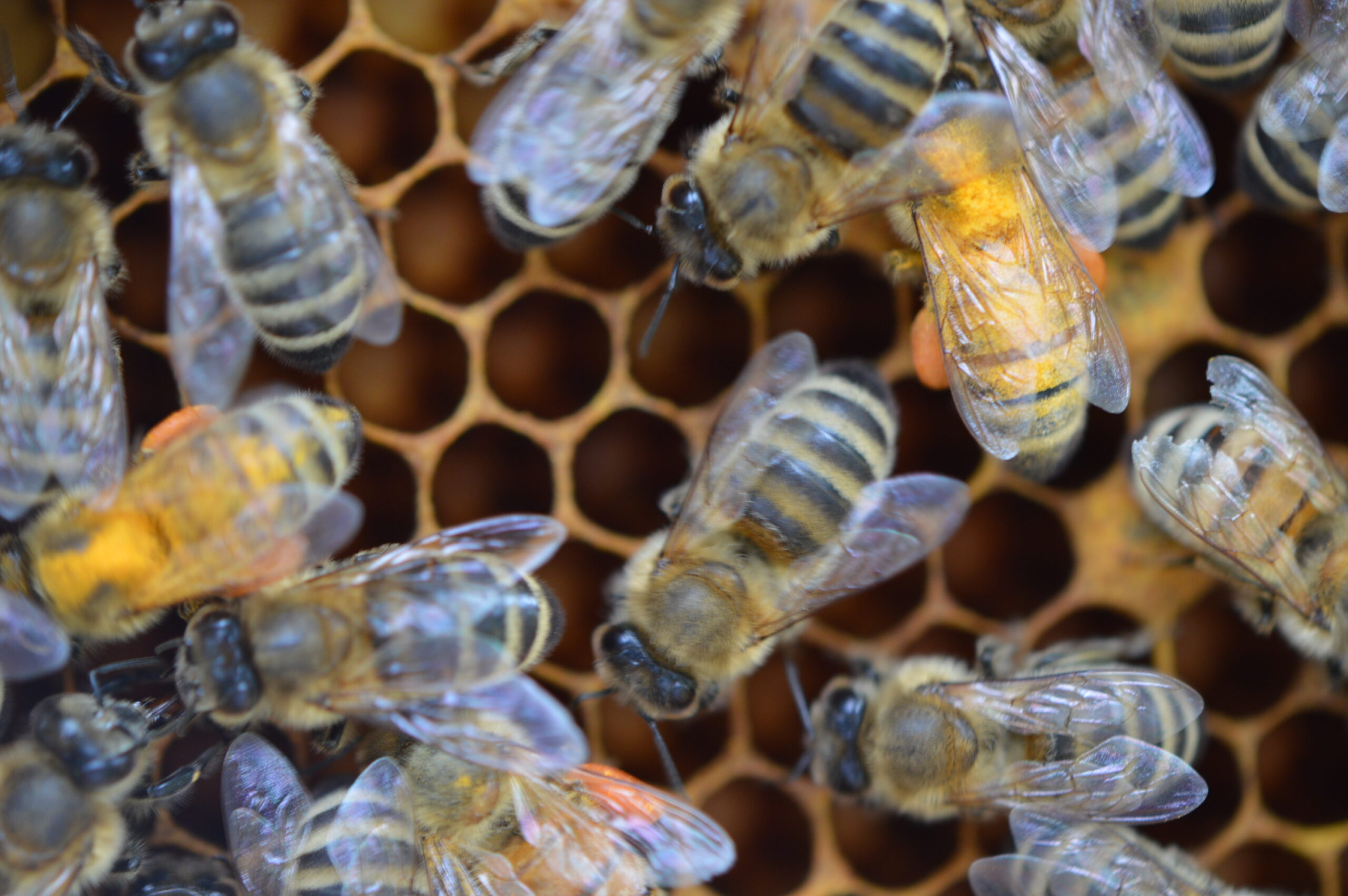 Lisa and Terry are clear about the core value of the business: explaining that honey is a benefit but not the focus. Rather, the farm is rooted in their love for the bees, which influences their conscientious practices. Bees need honey to survive, so they only harvest the excess. The farm has acres of wild forage, as well as over 100 varieties of fruit trees and herbs, many of which are used for their teas and products and support the environmental stewardship that is so important to the business. Ingredients that cannot be grown on the farm (such as organic Assam-region black tea) are sourced farm-direct.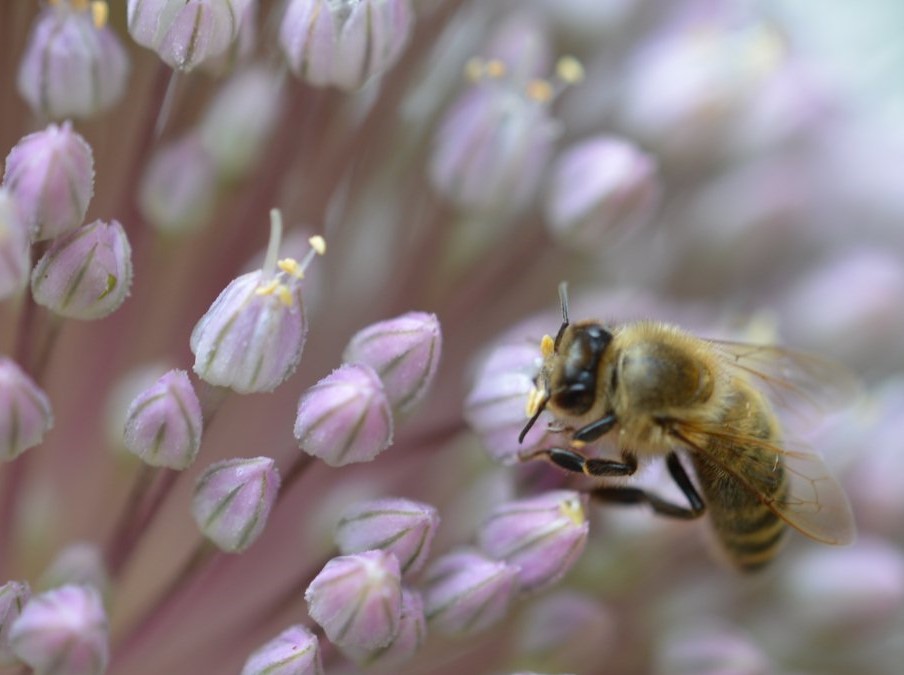 To reflect the symbiotic relationship between plants and pollinators, most of the tea blends are named after the pollinators that those ingredients attract. For example, West Coast Lady Grey is named after a butterfly which enjoys lavender, blueberries, and blue cornflowers. The herbal Bumblebee tea is inspired by plants that attract bumblebees including calendula, honeybush, and chamomile. Lisa and Terry's experiences in nature also influence the product names, such as Coastal Winter Mint tea which was inspired by hikes on southern Vancouver Island.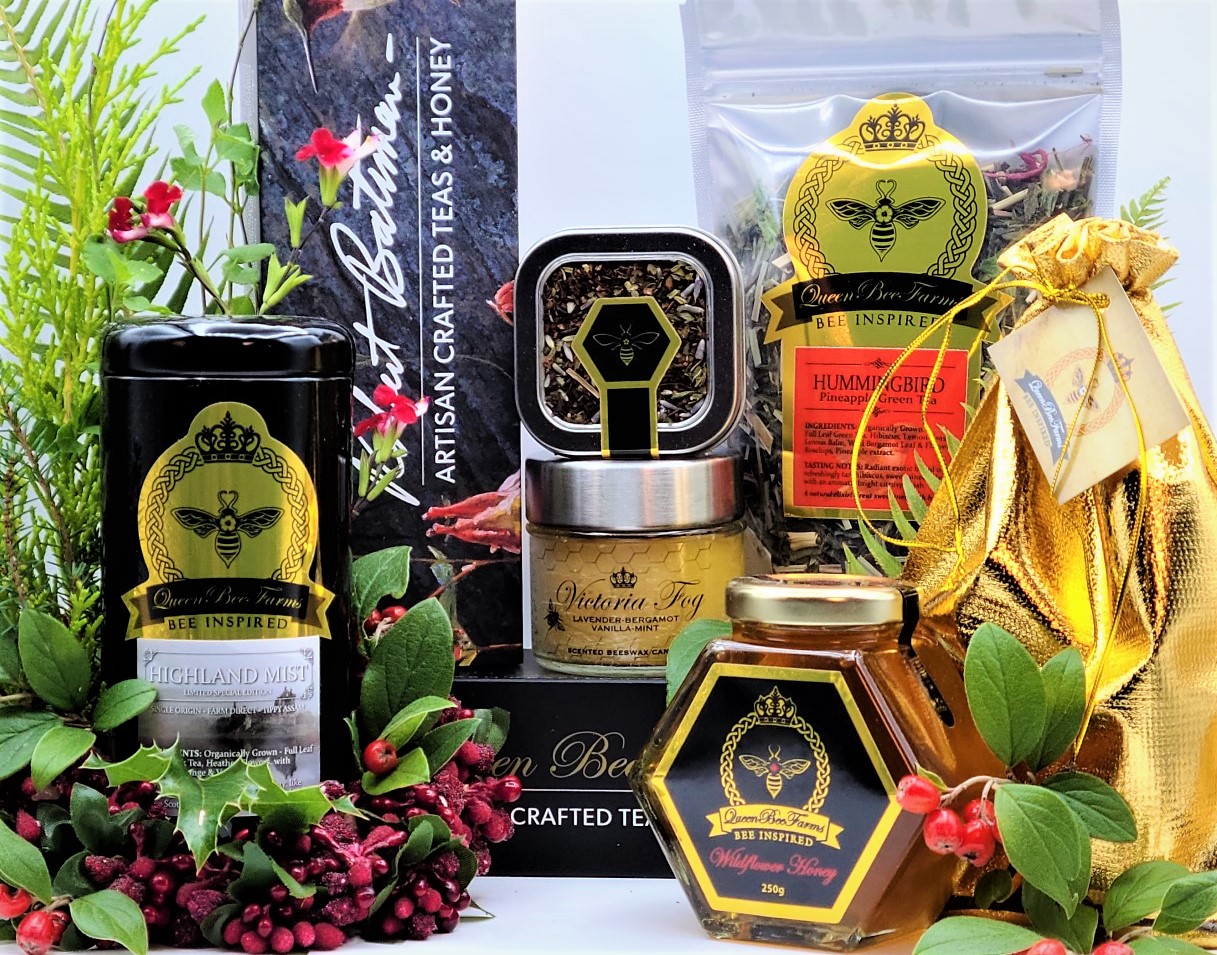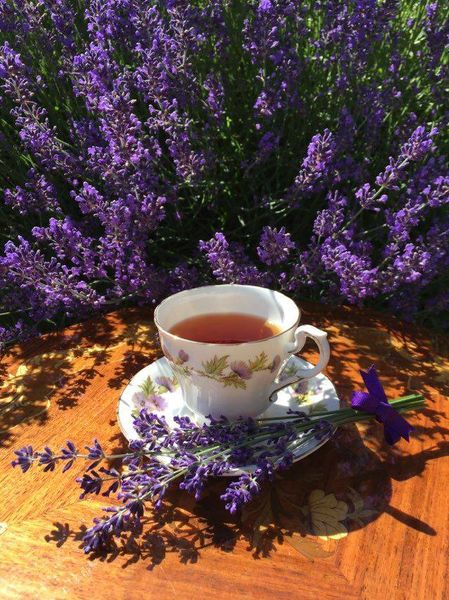 While prioritizing bee-friendly farming and environmental stewardship, Queen Bee Farms is also expanding as a business and continually developing new bee-inspired products. They are set to release their new Queen Bee Spa Line this spring. Coming first will be the Aurora line: products inspired by the sensory experience of the Aurora Borealis including components of lavender, eucalyptus, and mint. One feature item will be the Rainshower Spa Mist which promises a high-end spa experience at home. The Flora and Fauna line (spa products inspired by coastal plants and animals) will follow. As with all of their items, Queen Bee Farms is proud that these lines incorporate 100% natural, pollinator-friendly ingredients.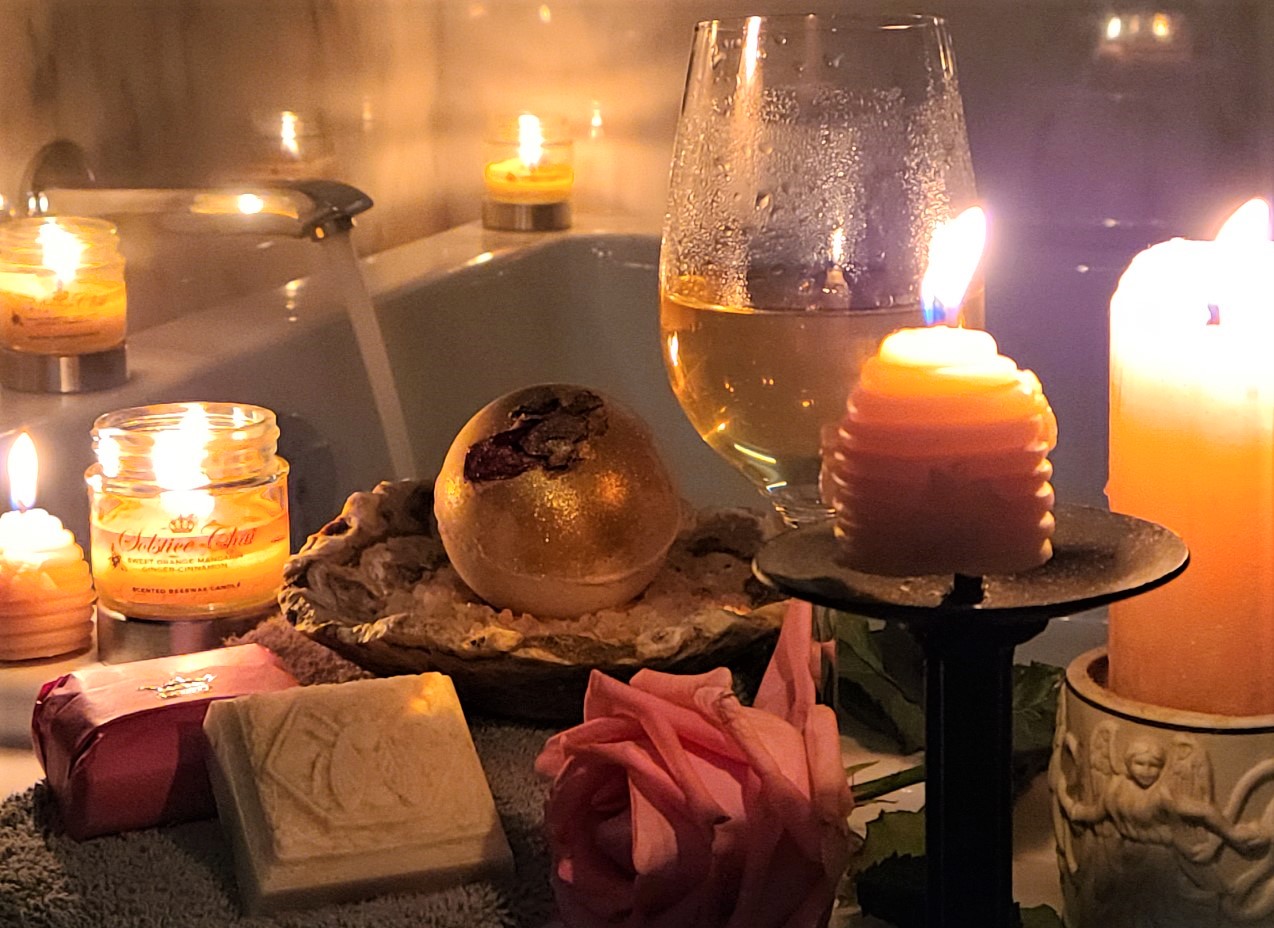 COVID has been challenging for many local businesses, including Queen Bee Farms who have experienced ongoing challenges around shipping and packaging. One positive aspect that has come out of this difficult period has been the increased community support, with many people buying locally to support small businesses.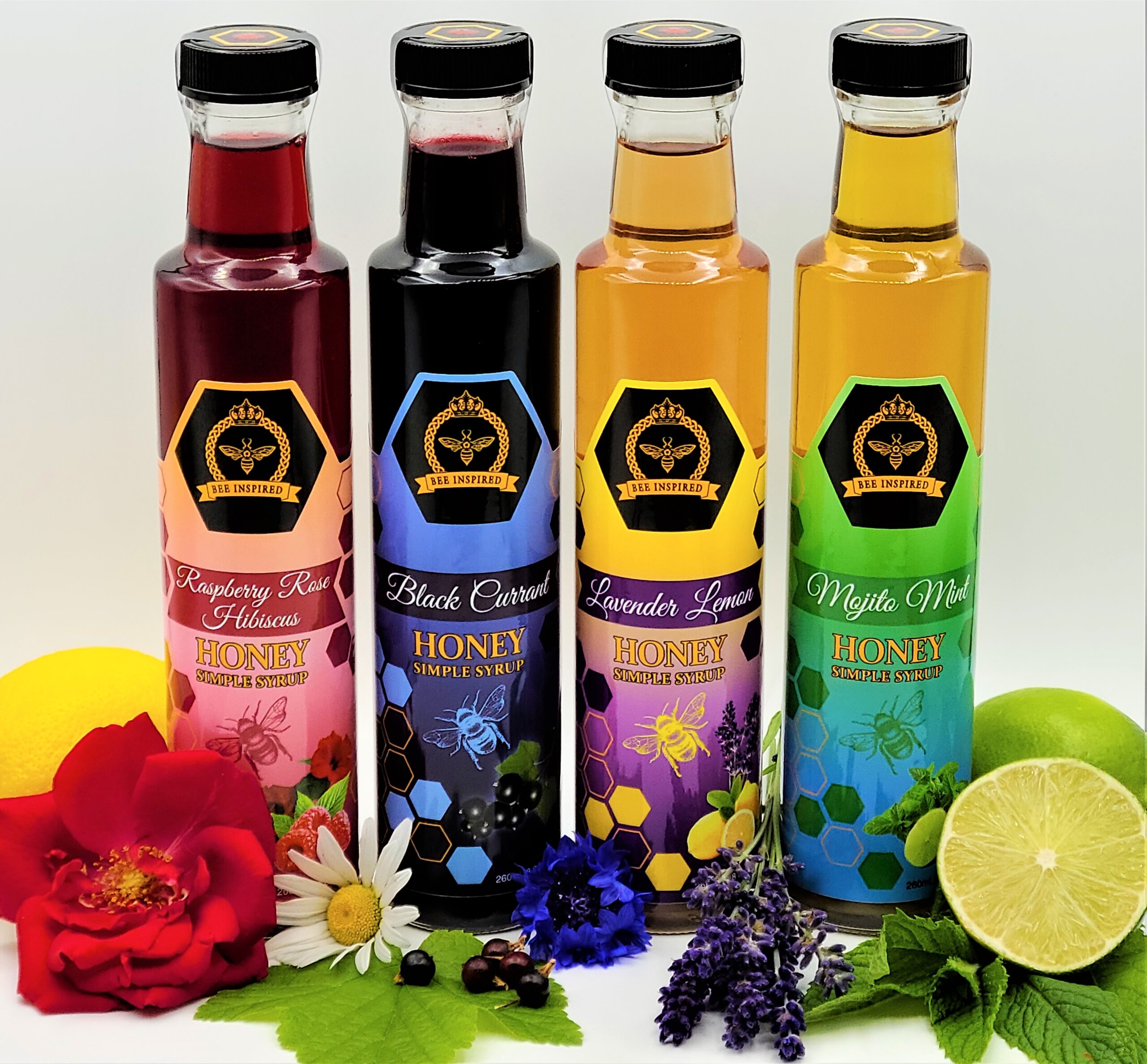 We have an ever-growing range of Queen Bee Farm products available in the Gallery Shop so please come in to visit soon. You can learn more about Lisa, Terry, and their farm at queenbeefarms.ca.
Feature image credit: Queen Bee Farms beeswax candles, courtesy of Lisa Mellett