Steven McNeil joined the AGGV as the Curator of Historical & Canadian Art in October 2022 – a brand new position in the curatorial department, so we're excited to get to know him more in an interview!
Steven McNeil joined the AGGV as the Curator of Historical & Canadian Art in October 2022 – a brand new position in the curatorial department, so we're excited to get to know him more in an interview!
McNeil has held curatorial positions at the University of Toronto, the National Capital Commission and the National Gallery of Canada, and holds a master's degree in Canadian Art History from Carleton University in Ottawa and a bachelor's degree in Canadian History from the University of New Brunswick.
AGGV: The staff, volunteers and members at the Gallery are excited to welcome you into our communities. How do you see your new role as the Curator of Historical & Canadian Art taking shape here?
Steven McNeil: Thank you! I am very happy to join the AGGV curatorial team and the communities that make up the Gallery. This role provides an opportunity for me to work with a great team of colleagues, volunteers and members and to focus on building and showcasing the exceptional collections of Canadian and historical art at the AGGV. I feel especially lucky to join the AGGV now, as we have just begun a visioning and strategic planning process that will guide the Gallery's future vision. Taking part in this process will help me get to know the Gallery, its collections, supporters, audiences and to contribute towards its future success. While this work is ongoing, it is clear that the core of my work will focus on presenting great historical and Canadian art as a key part of AGGV programming.      
AGGV: Rumor has it that your first show at the AGGV will be opening in late January 2023. Would you be willing to share a few words about what folks can look forward to discovering in The Heart of the House? 
SM: Yes, I am currently working on an exhibition entitled The Heart of the House: Art and the West Coast Modern Home that will open on Saturday, January 28, 2023. The subject is one that is dear to me and it has been an excellent way for me to begin to meet some local collectors.  The exhibition will focus on works of art associated with mid century modern homes in British Columbia, between 1948 and 1969. It will include works of art made and collected by architects and owners of noteworthy modernist houses in British Columbia, including BC Binning (1909-1976), John di Castri (1924-2005), Douglas Shadbolt (1925-2002) and Ronald Thom (1923-1986). It will also include works by contemporaries, friends and peers of these architects that form part of a larger effort to bring modernity into the home. Although most of the works will be from the AGGV's permanent collection, there will also be loans from private collectors. The exhibition will include a range of objects, including paintings, sculpture, pottery and furniture, to give a sense of modern interiors in BC during the 1950s and 60s. This was a time of bold new ideas for home design, including the blending of traditional divisions between indoor and outdoor spaces and the desire for works of art to be in harmony with the architecture of their surroundings. It has been great fun to seek out works in Victoria for this exhibition. We are truly fortunate to have amazing material to draw upon, partly because of the astute collecting of Colin Graham, the AGGV's first Director, who was a great champion of modernism in BC.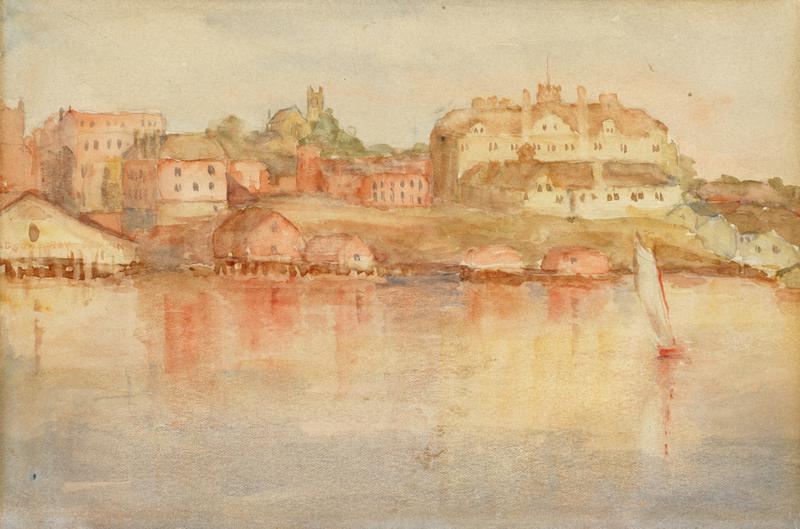 AGGV: As a specialist in Canadian art of the late 19th and early 20th centuries, are there certain projects from your past experiences working on various installations focused on historical Canadian art that you'd like to share, which might influence your work here or resonate with AGGV audiences? 
SM: I was fortunate to start my career at the National Gallery of Canada, where I worked on exhibitions, installations and acquisitions centered on the work of some great British Columbia artists. Chief among these was an exhibition entitled, Emily Carr: New Perspectives that was developed as a partnership between the National Gallery and the Vancouver Art Gallery. The exhibition sought to explore the complexity and layers of Emily Carr's identity, through her own work and through the numerous presentations of her work over the years.  It was a huge show with over 200 works, and looked at both the aesthetic quality of her work, but also the complex relationships she developed with other artists and her subjects. At the time I was tasked with seeking out as many works as possible by Emily Carr, to shape the early exhibition planning stage. This was an amazing opportunity to study Emily Carr's work for an extended period of time and to immerse myself in her career. It was an experience I will cherish forever, and in hindsight, prepared me well to come here. 
I also conducted significant research for an exhibition entitled, Artists, Architects, Artisans: Canadian Art, 1890-1918, that focused on the interactions and collaborations between painters, architects, furniture makers and metal workers at the turn of the twentieth century. Through this work I was able to focus on the amazing talents of Samuel Maclure, an architect responsible for some of the best Arts and Crafts and Tudor Revival buildings in Victoria. Lastly, but certainly not least, I was very lucky to have been at the National Gallery when a large bequest of drawings by BC Binning arrived through the generosity of his late wife, Jessie Binning. Spending time with those drawings sparked a great interest for me in his work, and there will definitely be some in the Heart of the House, the new exhibition I am working on now for the AGGV.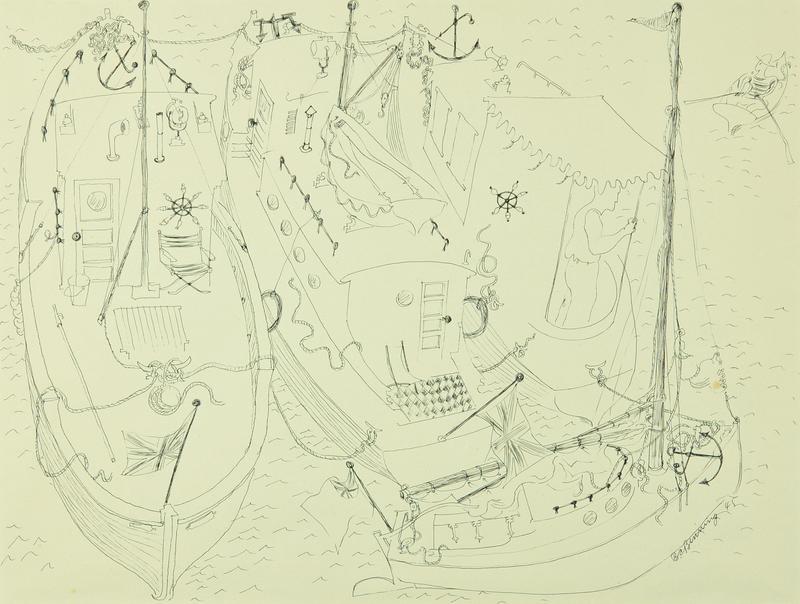 AGGV: What can we expect to see more of in the future for AGGV's Canadian Art collection? 
SM: At the moment I am working on an exciting project with my colleagues in curatorial to review the collection and identify areas for future development and growth. Because I have just recently arrived and started the process, I will need to spend more time with the collections and continue this work with my colleagues before we can identify what our targeted collecting goals and priorities will be. But I can tell you that we will strive to develop the collection in ways that will be inclusive and that will help us deliver dynamic exhibitions and programming. The AGGV has such a long history of high caliber exhibitions and acquisitions we want to be sure that we continue that legacy.        
AGGV: Is there anything else you'd like to share with our readers? 
SM: I would like to say thank you for the very warm welcome I have received since arriving here in October. Victoria has proven to be a very friendly city with outstanding natural beauty and I feel very lucky to live here. People have gone above and beyond to welcome me and show me around the city. I hope I will continue to meet and get to know as many of you as possible. 
Feature image: Steven McNeil.