By Cheryl L'Hirondelle
My early practice as an artist usually involved participating in group projects, events and spectacles. I learned by doing. This was important due to the fact that I was kicked out of art college and university, and only completed one year and one semester (but that's another story). Artwork from this period was mostly performative – actions incorporating found objects, natural elements, fragments of popular songs, audio, and later original songs and simply built structures. The work always incorporated a durational aspect using my body, or I was painted, muddied up, or I frequently exposed myself. My mom, always anticipating this aspect of my performance art repertoire, would interject when I'd describe a performance piece, "So is that when you took your clothes off?"
kinanāskomitinawaw – thank you to the lək̓ʷəŋən People, whose land the Art Gallery of Greater Victoria is on and whose language and stories engage with this place more eloquently and accurately than these words and this short story can ever hope to. Regardless, thank you to the dedicated and caring AGGV staff and curator Jaimie Isaac for inviting me to share.
My mom, her sister and brothers (my aunties and uncles) taught me to care and to share. This may not be the most highbrow opener to an exposition of an artist's practice, but it is an honest and heartfelt one.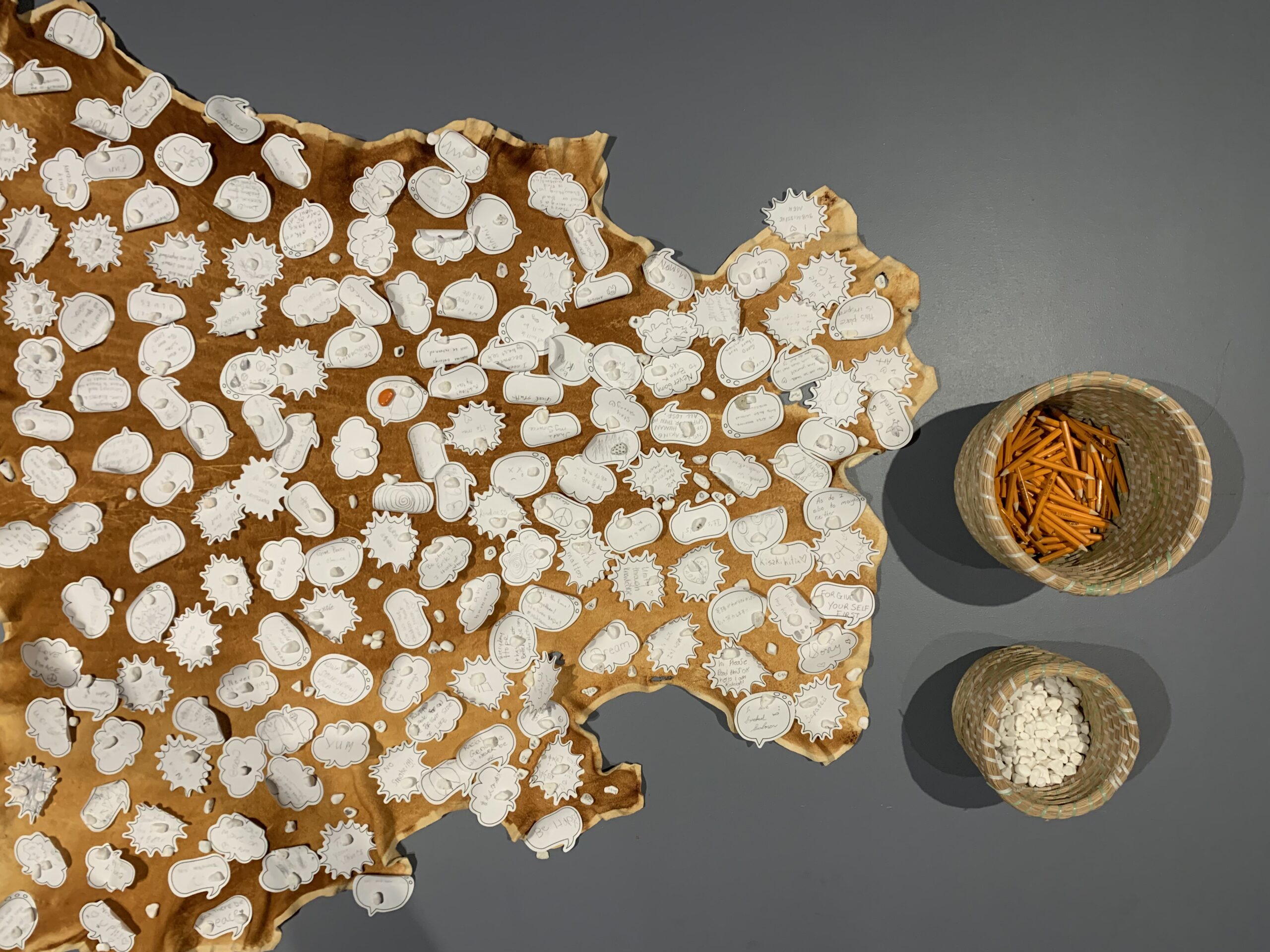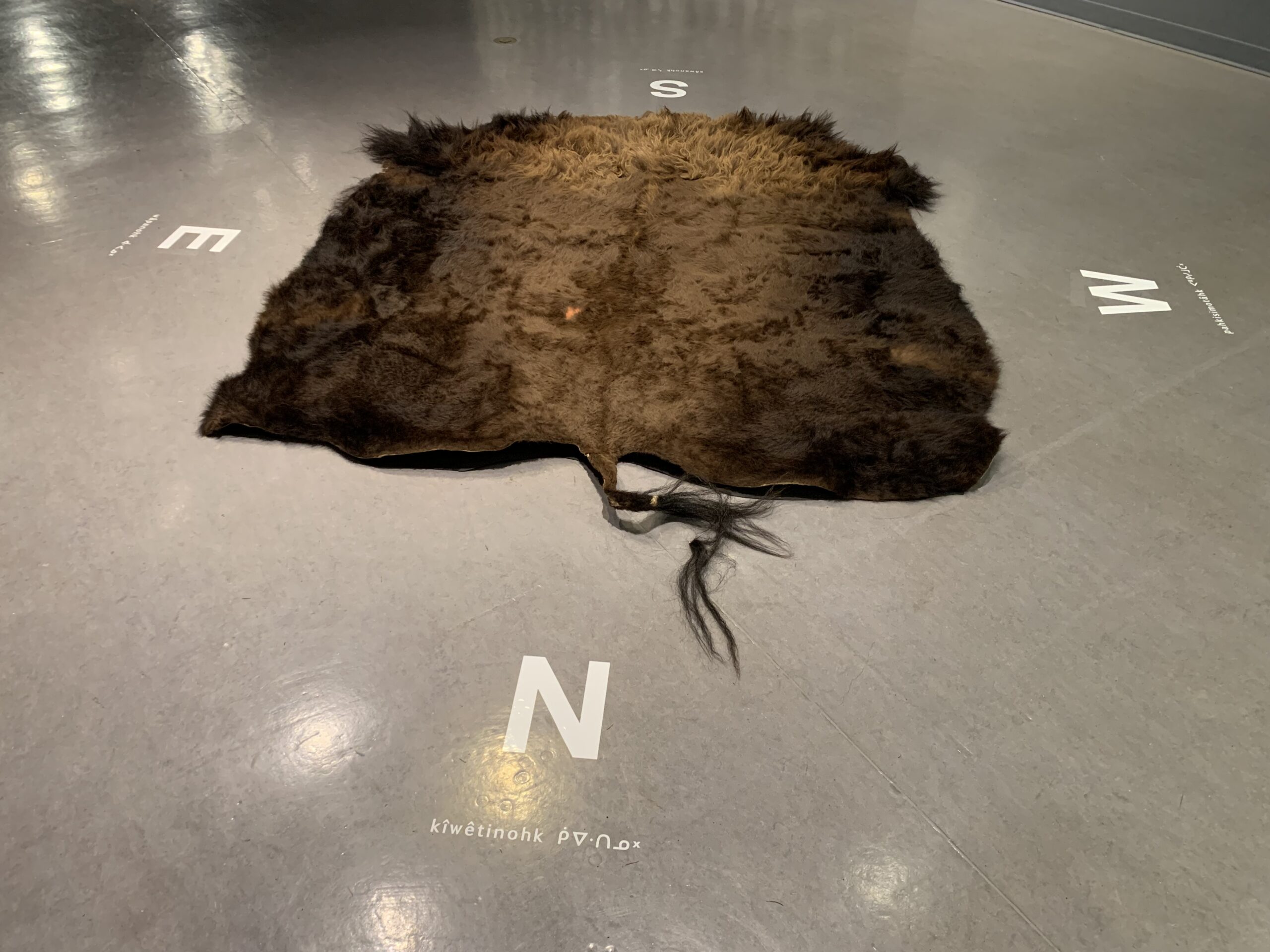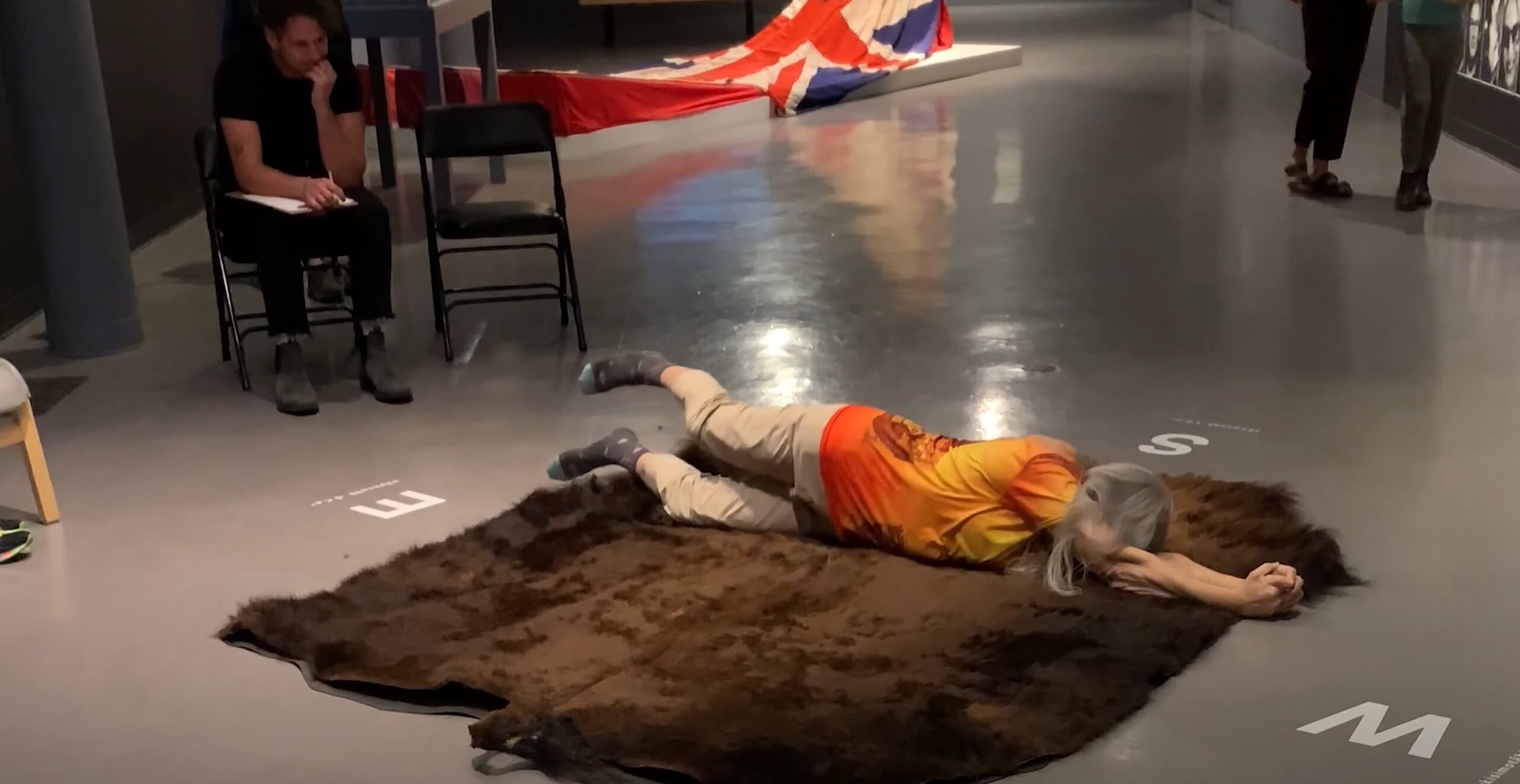 Years later, I realized the performance work served an important function for me – a young, urban and blue-eyed, fair skinned Indigenous woman – "Halfbreed" is what I call myself. I was struggling to make sense of reality, identity and earnestly trying to express myself with each action, each iterative gesture, scene, or happening. The repeated use of my body with different materials I'd interact with was the beginning of my own personal lexicon or language, designed for my experience in the world. Through these early works (1980 – 2000), I was metaphorically starting to make words, stringing them together to make sentences, and later paragraphs to tell my story.
On my mom's side of my bloodline, the L'Hirondelle's are musical – though I've heard the 'gift' comes from my kohkom's side (the Ladouceur family from Lac La Biche and Owl River, AB). When I finally wrote my first song expressing my identity in the 90's, the urgency of using my body to make a gestural and durational display started to wane. Later, when I started re-learning Cree, I noticed my desire to make performance work was almost unnecessary. I had finally found some very personalized 'tools for survival', for expression, and the language knew me more than I knew the language. So nēhiyawēwin (Cree language) continues to be a relationship that is vigorous, rigorous and generative and one I am always both so intrigued and captivated with.
My mom always said it was good to keep busy and to help out where I could. These instructions served me well to form/inform the basis of my community-engaged artistic practice. As I ventured into different community scenarios, I realised I was also acting as a translator, helping project participants creatively tell their stories and for others – audiences and gallery-goers – how to become attuned to those testimonials by adding a layer of creative and/or bodily participation in the work, possibly altering it in the process.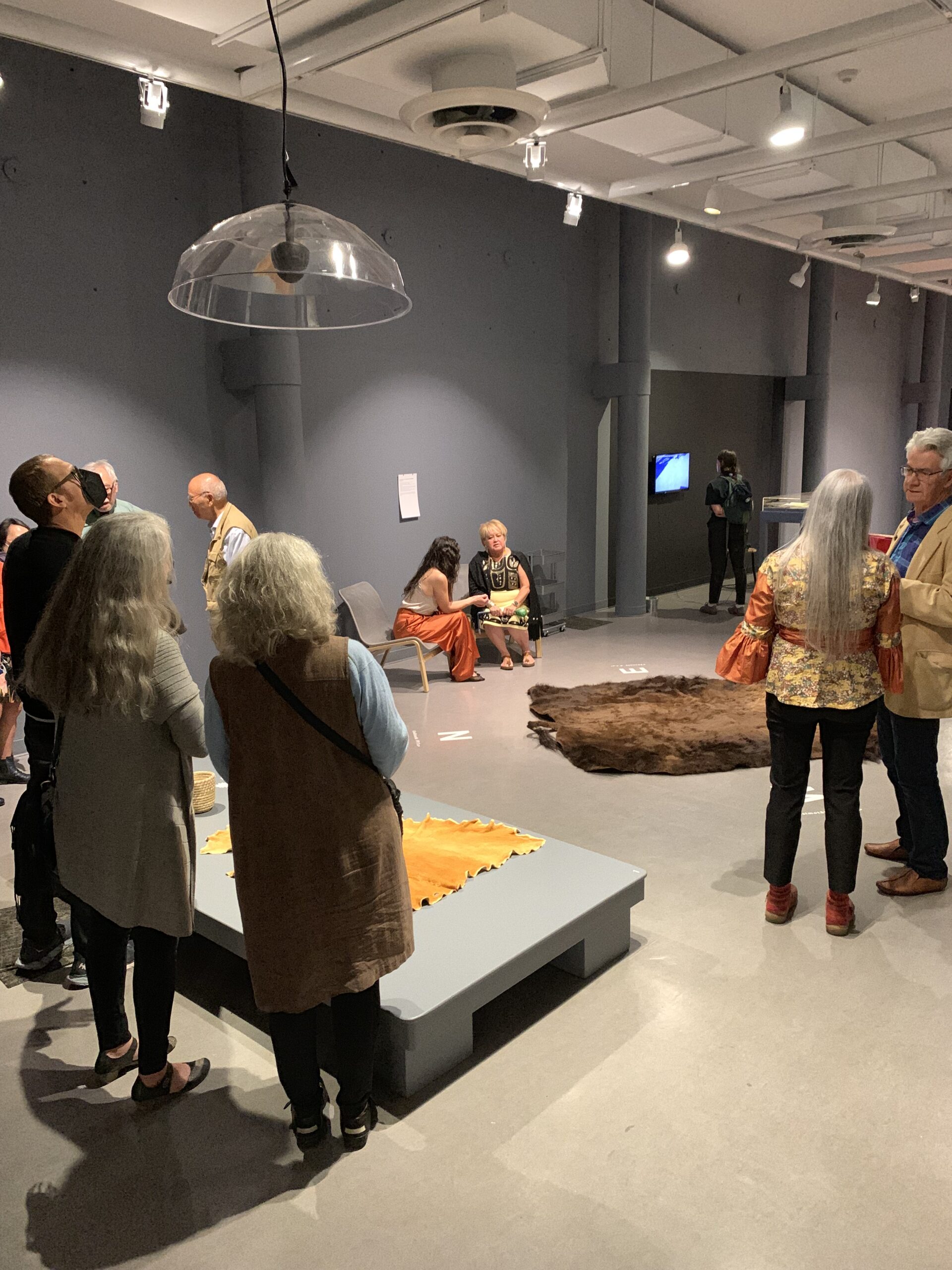 One of my mentors, the Maliseet artist Shirley Bear, would tell me to, "Make work for the healing of mother earth and ALL her beings."
If I had not been expelled from art school decades previous, I might have a very different art practice. I may have learned and acquired material-based skills to draw, paint, sculpt, and show the beauty of the land, waters, and spirit, and the exquisite-ness of all of our more-than-human relatives. Instead, I make artwork that is experiential with the hope that it's felt on a visceral level – a tacit knowing – that may help people understand the integrity and value of telling their own story too.
The Governor General's Awards in Visual and Media Arts 2021 exhibition is organized by the AGGV with the support of the Canada Council for the Arts. Works by Cheryl L'Hirondelle, and the other seven award winners, will be on view until March 5, 2023.
Feature Image: A portrait of Cheryl L'Hirondelle wrapped in a buffalo hide. Image courtesy of the artist.