By Hilary Potosnak, Tours Coordinator
If you have spent any amount of time in the lobby of the AGGV over the past four months chances are you heard someone say, "I'm here to see Maud." "Maud" of course is referring to Maud Lewis. Hundreds of visitors have come to the gallery to experience the amazing work of Nova Scotia artist Maud Lewis since it opened in June 2022. From her charming oxen to her engaging seascapes, the paintings of Maud Lewis have filled our galleries with an energy that was wonderful to see.
As Tours Coordinator at the AGGV, I have been fortunate to engage with the art of Maud Lewis many times. Through private tours, school tours, and casual encounters during our Sunday afternoon Art Lovers Meetup program, I have been able to facilitate explorations of the work of Maud Lewis with a diverse group of visitors. I've also learned along the way what makes Maud Lewis such an important Canadian artist to so many, and in the words of one visitor, "One of Canada's most beloved artists."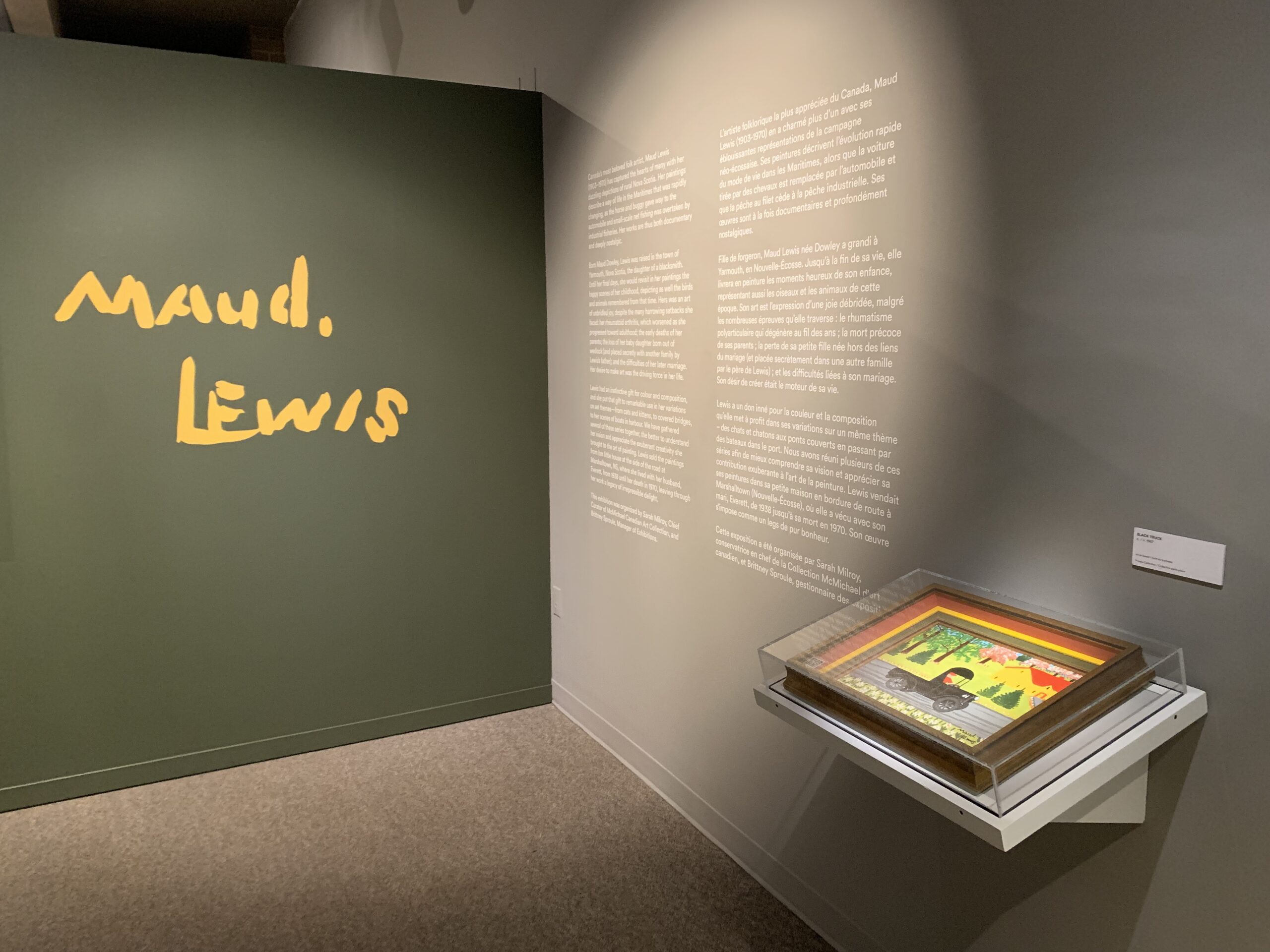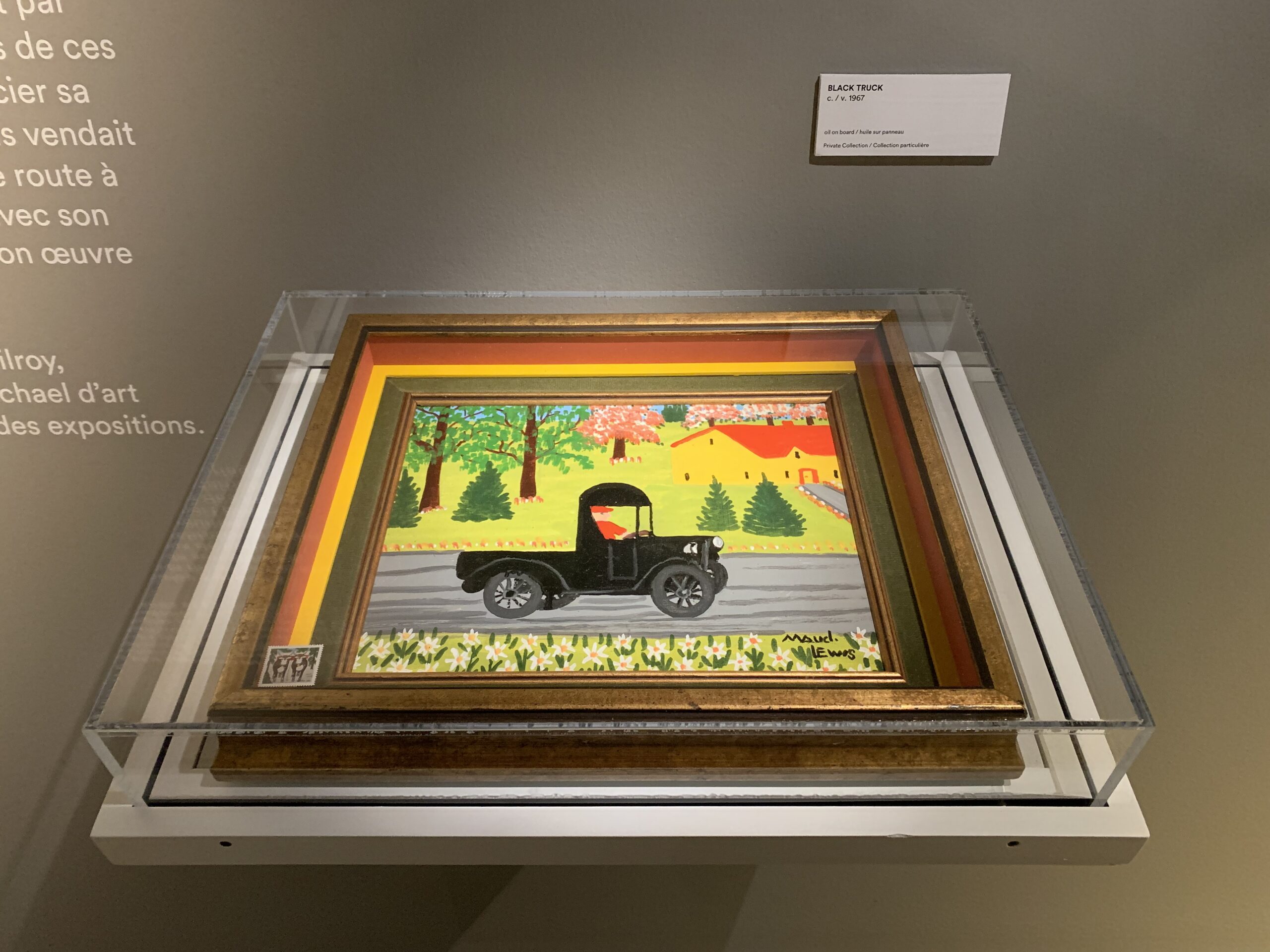 Spending time experiencing Maud Lewis' work with our visitors has helped expand my own view of her work. There was always someone who was willing to share their feelings and personal connections to her colourful paintings. It was a whirlwind to experience Maud Lewis through so many eyes. Tour groups ranged in size from just a few people to a Gallery filling 35. I even gave guided tours to groups from as far away as the Czech Republic. All of them wanted to share their own personal response to the art of Maud Lewis.
"They just make me happy."
"She was just amazing."
"I love the cats."
In the wake of the pandemic, to have so many people come to the Gallery and want to experience a guided tour has been enriching, and we have Maud Lewis' work to thank. It was a little sad to say goodbye to her endearing images of animals, boats, flowers, and butterflies because it was truly inspiring and enjoyable to engage with so many groups.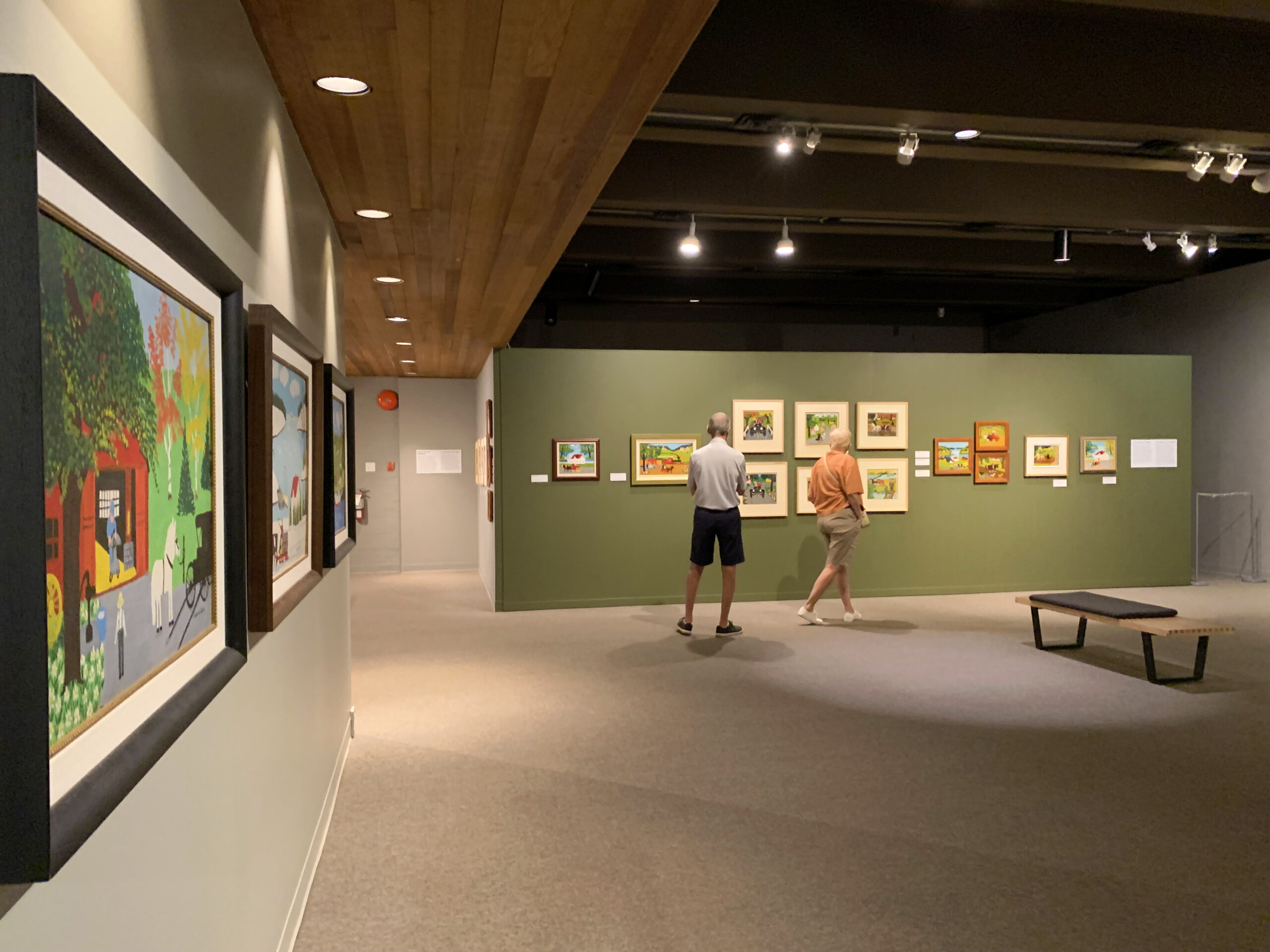 From the local book club who had just finished reading the fictional account of Maud Lewis' life Brighten the Corner Where You Are and who were eager to share all they had learned about Maud, to the group of Dementia patients and their caregivers who loved seeing the colors and shapes in her work. Every group that came to see the show left with smiles and an enriched understanding of the world and work of "Maud", and an appreciation of the artist's work beyond that of a naïve folk artist.
Images: Install shots from Maud Lewis, a traveling retrospective organized and circulated by the McMichael Canadian Art Collection with support from the Government of Canada.