By Tyrone Elliott
I didn't know I was an artist.
I've been Cedar weaving since I was 4. In my mind, there was a distinct disconnect between what I did and what artists did. I've come to learn that while not necessarily everything is art, most things, if not everything, can be made into art. Art is the expression of our consciousness; whether it be through words, illustration, handcraft, movement or physicality, photography or videography (etc). We all create art in some form whether we acknowledge it or not. Through Cedar bracelet workshops, done in tandem and in partnership with UVIC students in the Indigenous Education program, the AGGV, myself and schools, in and around what is currently known as Victoria, I aim to increase the confidence of the participating students artistry, and help unlock a clearer understanding of their relation to "art" and the notion of being an "artist".
It is difficult to accept that we are artists or that we make art. While maybe not a universal truth, I've noticed a clear trend. I've heard from my mother, who taught me to weave, that she finally realized she is an artist this year. She's been weaving longer than I have, and has been knitting and otherwise making or creating in a variety of ways since before I was born. She didn't realize her own artisanship until she was surrounded by other artisans who revered her work. Similarly, an extremely talented youth illustrator I work with said just the other day, "I don't even do art; what I do is simple. Anyone could do it." Even if that were true – again, they are extremely talented – the willingness to devalue our own expressions of creativity and interpretation of the world is common amongst my peers, mentors, and mentees.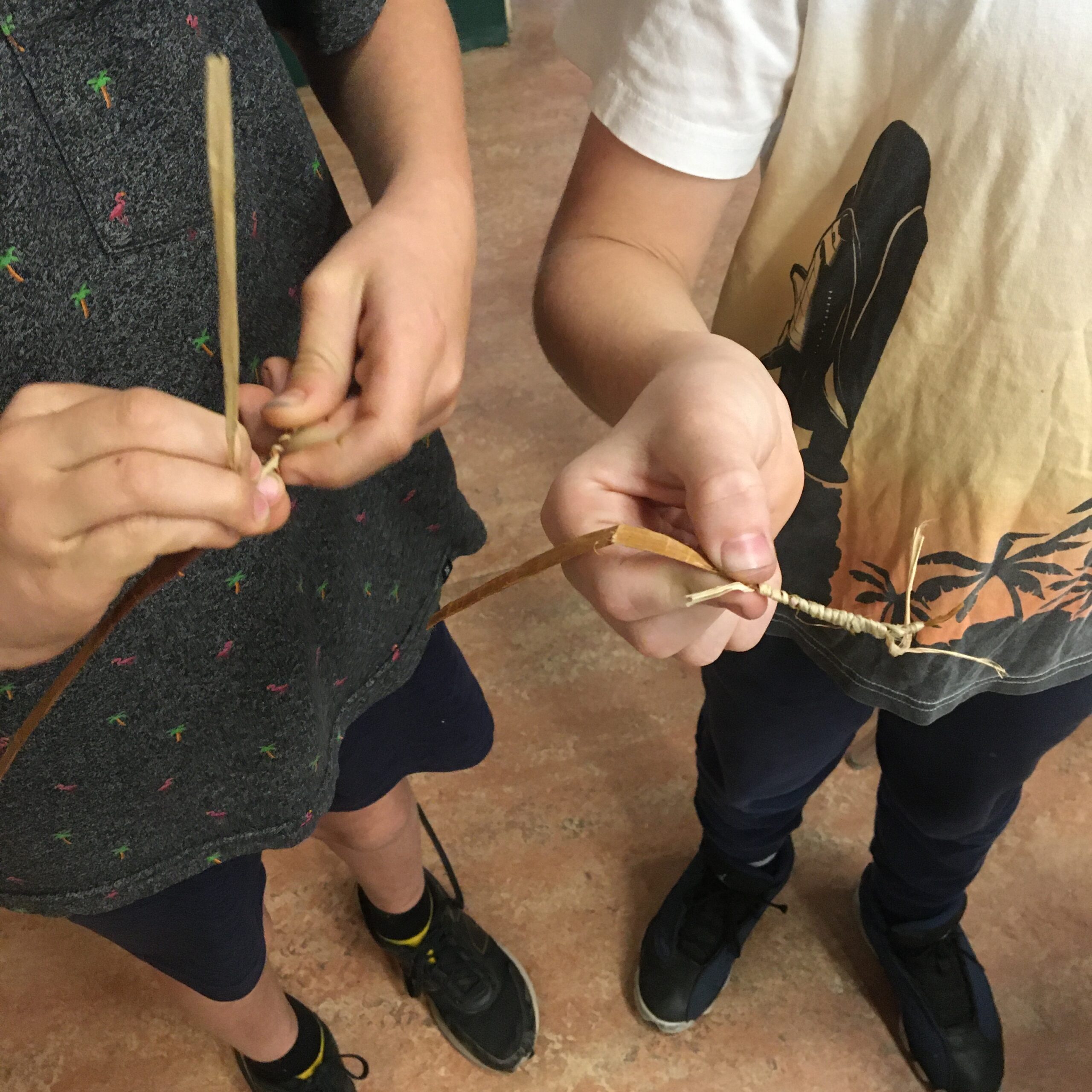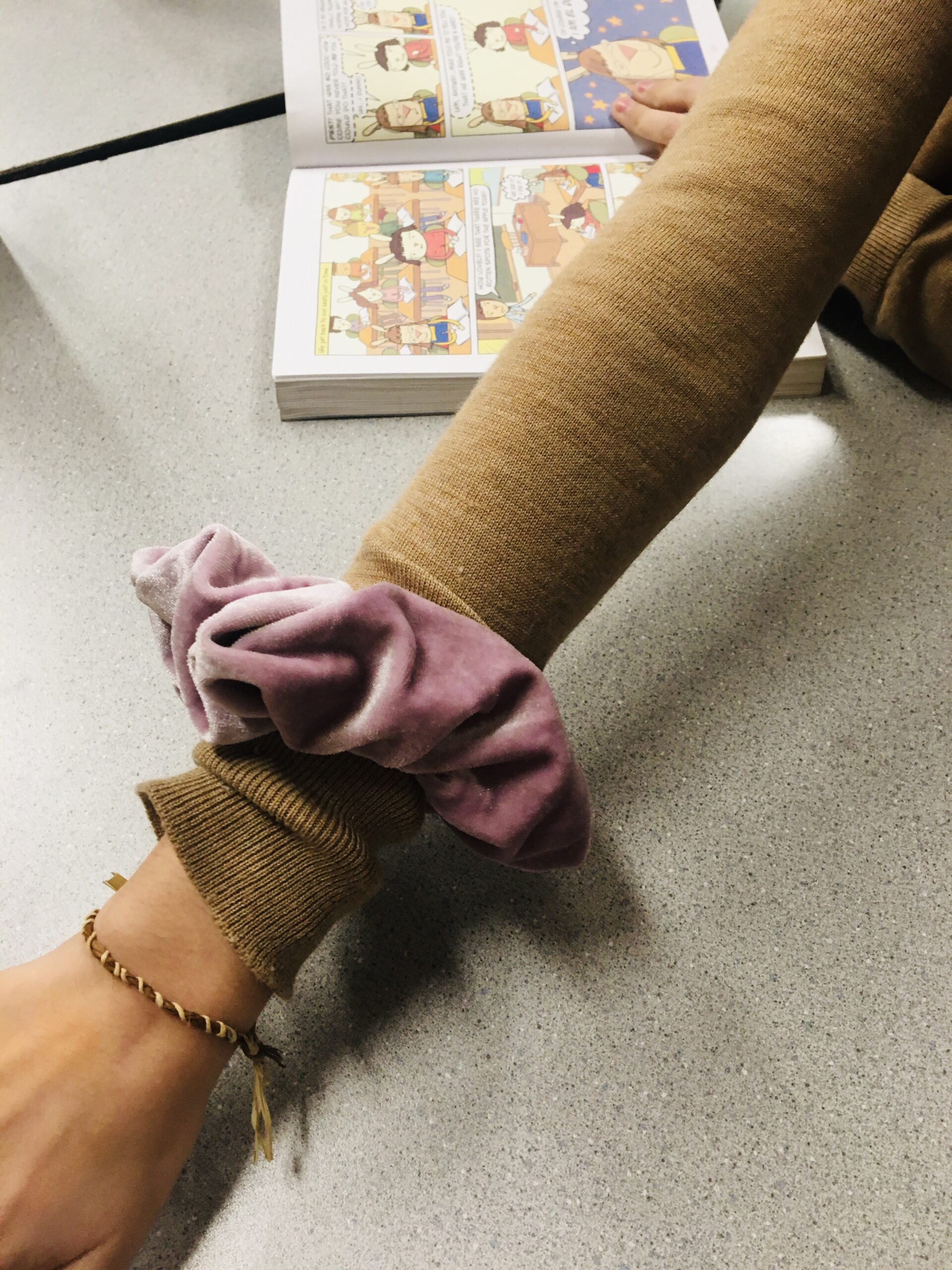 The ways that I expressed my consciousness, Cedar and other land-based practices, were so intrinsic to my understanding of self. I am Quw'ut'sun', Snuneymuxw', Indigenous, Coast Salish – there is intricacy and beauty in the interconnectedness of my practices and connection to my Ancestry. Beyond tangible creation, intergenerational knowledge, including holistic and reciprocal relations with land and waters, is an art of its own. To be able to communicate and impart that understanding in a way comprehensible to young minds is also an art. I didn't comprehend my own artisanship, tangible or not, until I broke through the brick wall that is the concept of "artist".
Through this series of workshops, and through conversation with students surrounding "art" and self-expression, we chip away at the exclusivity surrounding the concept of "artist" and the limitations of what we consider "art." My personal mediums are illustration and Cedar weaving; through those mediums we collectively deconstruct my personal connections to self, art, land, and creation, and allow space for the students to do the same. Through telling my own story and facilitating a Cedar bracelet workshop, my hope is that the belief in the inner artist becomes less constricted and that this unlearning becomes interwoven and tangibly materialized in a wearable Cedar bracelet, which will serve as a reminder and inspiration.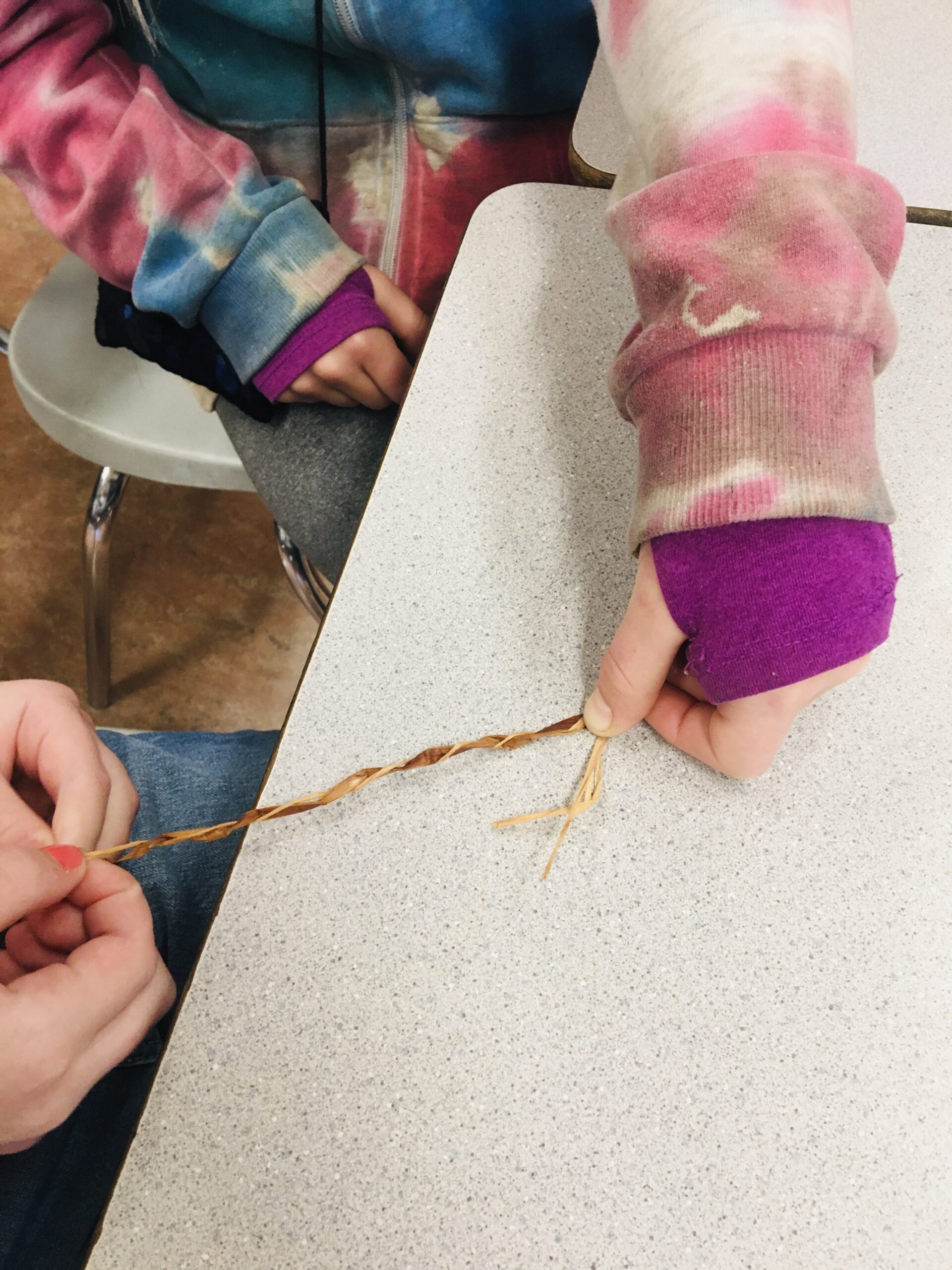 I didn't know I was an artist, but I should have. My hope is the participating students will know their inner artisan just a bit sooner than I did.
Tyrone Elliott, Ancestral name Tuwu'xu'wulth', is a Cedar bark weaver from Snuneymuxw' and Quw'utsun. He has resided on Lekwungen territory for the past 4 years. Taught to weave by his Mother, Violet Elliott, from a very young age, Tyrone has over 20 years working with Cedar bark and other natural materials. He is currently reclaiming his language, Hul'q'umi'num, and incorporating it into his Work as he learns. Much of the Teachings that Tyrone has incorporated into his life have been derived from Cedar weaving, harvesting and other land-based Teachings. In co-facilitating with his mother, and eventually facilitating his own workshops, Tyrone's aim has been to impart a loving connection with Cedar and the land, and also to convey how Indigenous Laws derive and correlate with and from land based Teaching such as Cedar weaving.
Feature Image from the 2022 School Workshops with Guest Artist Tyrone Elliott.
—
Every fall, the AGGV delivers a series of popular School Workshops featuring a local artist, in partnership with UVic's Indigenous Education Department. The 2022 workshops were inspired by our Teacher Resource Guide Honouring, featuring the artwork of 3 inspiring contemporary Indigenous artists. We are delighted that Tyrone Elliott is our 2022 Guest Artist!