In February, the month of love, the Art Rental and Sales department hosted its own one-of-a-kind love-in to acknowledge the unique artist couples from the program. It was a great turn-out, as friends, supporters and other art lovers basked in the warmth of affection emanating from the artists. Work was shown by Adam Noonan and Iola Scott, Elizabeth Wellburn and Deryk Houston, Nathan Davis and Kristofer Parley, and Linny D. Vine and Jeffrey Boone.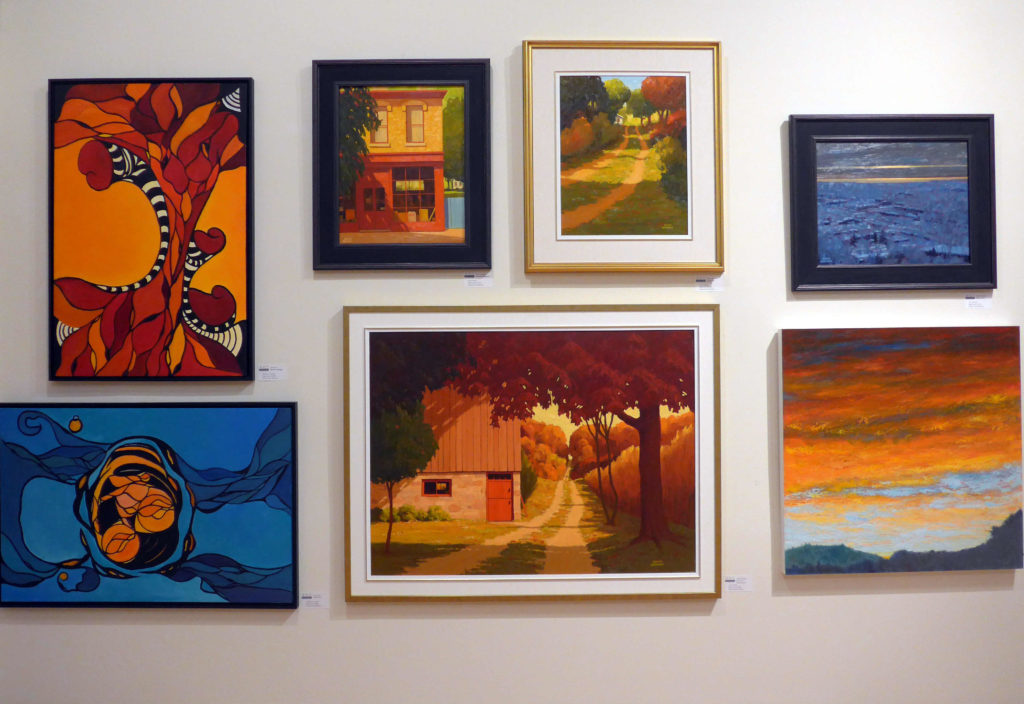 The informal event started with artists mingling with guests over refreshments in the Spencer Mansion, before the couples took to the stage in turns to talk about their work, individually and at times, in collaboration, as well as their relationships.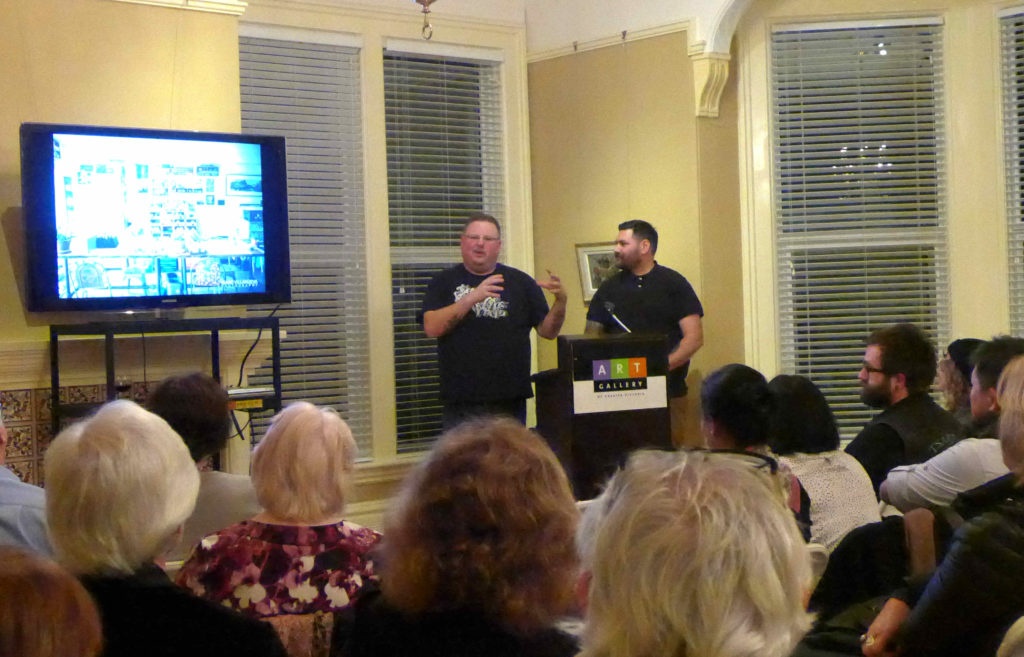 Nathan Davis and Kristofer Parley gave meaningful relationship advice and took questions from the floor about their work. Elizabeth Wellburn and Deryk Houston talked about the difficulties in sharing studio space, but countered that with a collaborative project they were passionate about – a labyrinth in Woodwynn Farms, a therapeutic community for the homeless in North Saanich, which at the time of writing, has been in the local news due to its impending closure.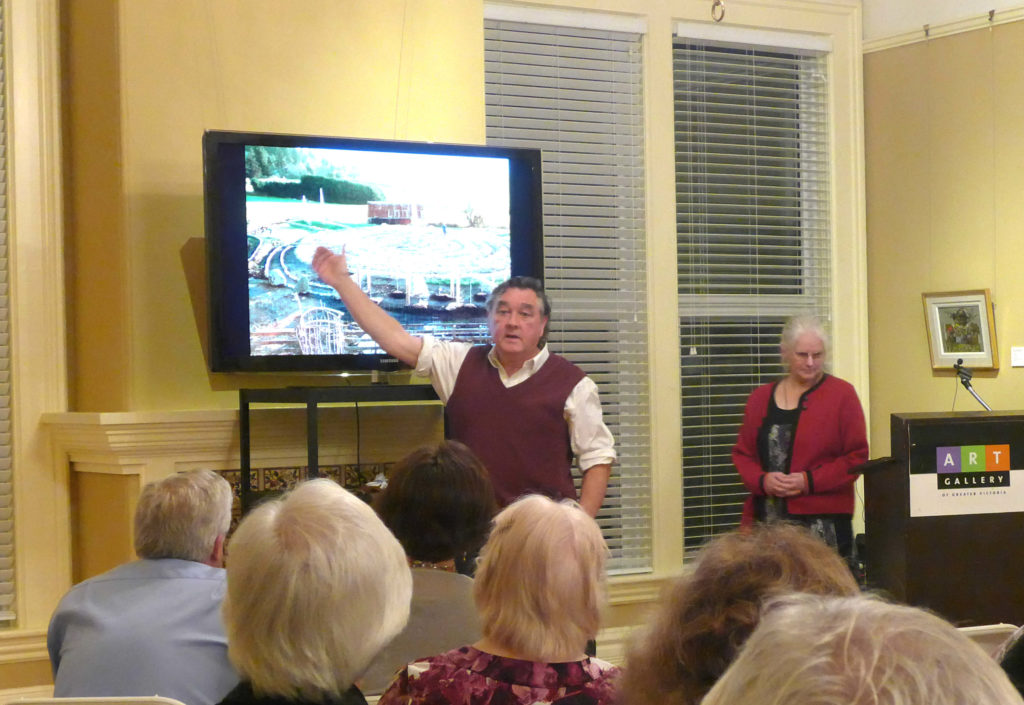 Love in Life with Art, such a fun event.  Each couple spoke form the heart and shared wonderful stories.   There was lots of laughter, joy, fun and community!  The guests enjoyed themselves and are looking forward to our next artist talk this fall.

– Karen Cooper, Art Rental & Sales Consultant, AGGV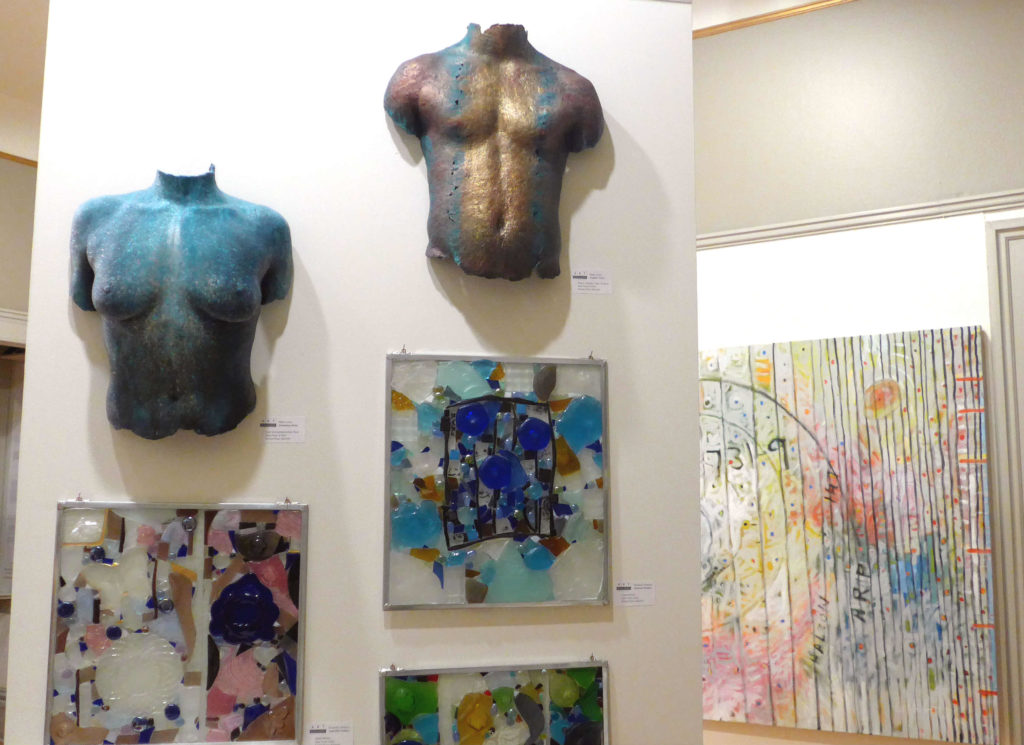 The display of the artists' works in the Massey Sales Gallery showed the diversity of each artist's aesthetic, creating a wonderful backdrop to all who were celebrating an early Valentine's Day at the Gallery.
Featured above: Deryk Houston | Imagine | 36″x60″| Acrylic on canvas