A new quarterly event was launched in February. "Encounter" is developed by the AGGV's Education Department to enhance learning and social opportunities for adults who love art and love talking about art. The inaugural event took place within the context of two exhibitions at the Gallery – Point of Contact: On Place and the West Coast Imaginary and Form As Meaning: First Nations Prints from the Pacific Northwest.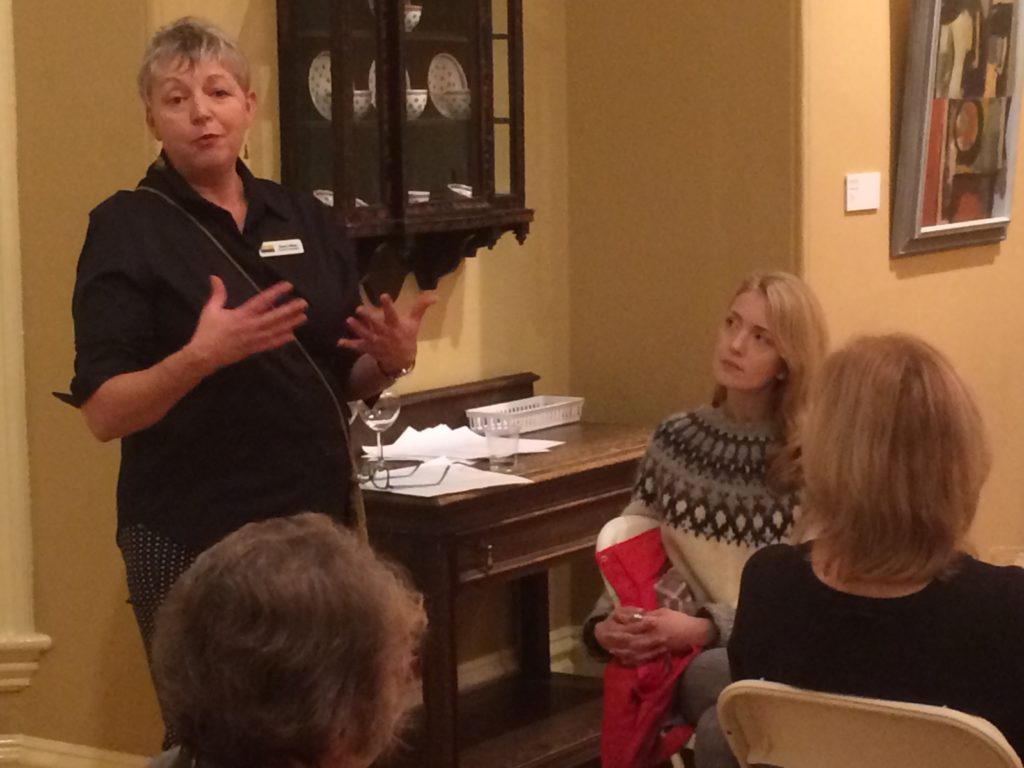 Sherry Willing, Education Coordinator at the AGGV, was the facilitator that evening. She encouraged the participants to look at the works in different ways by asking questions and to think about the hanging or how works were grouped together.
A very diverse group of men and women came to look, think, see and talk about work in two of our exhibitions.  Encounter is a way of casually coming together over a glass of wine and then exploring exhibitions in a very informal way. Everyone was so accepting of one another's perspectives and willing to share their ideas.  We all came away with new insights and new friends! We all laughed together and discovered something meaningful in the experience!  I loved seeing people connect so easily!

– Sherry Willing (Education Coordinator, AGGV)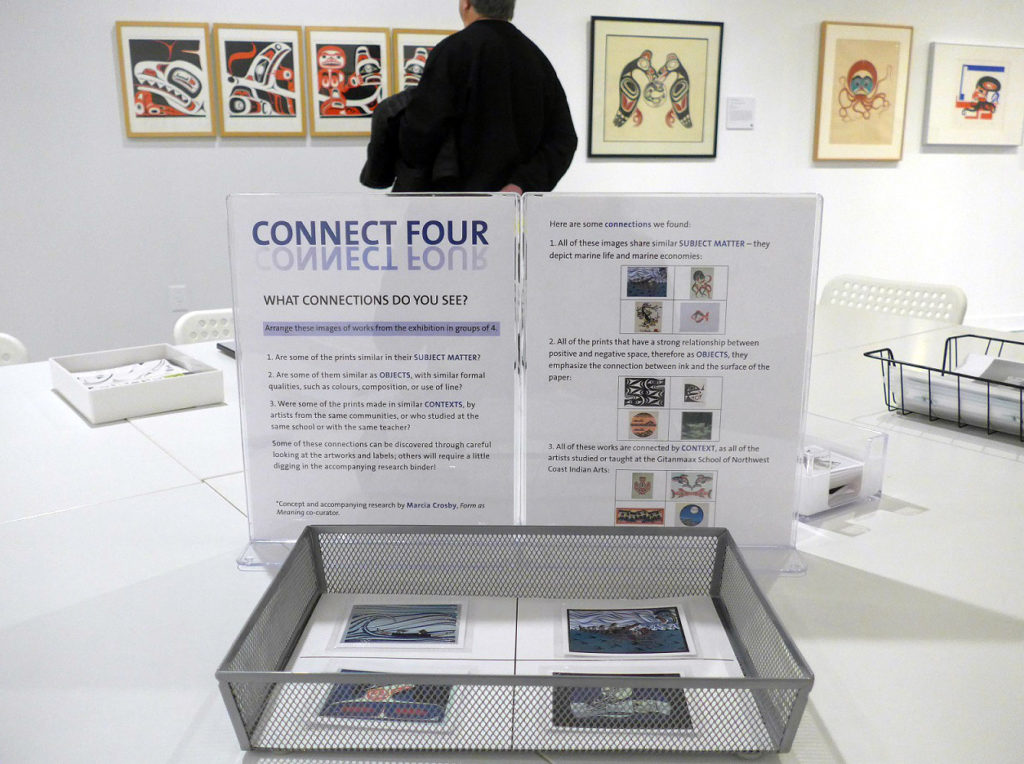 One of the overarching themes of the evening was about making connections. In the exhibition Form As Meaning, an activity table was set up by one of the co-curators, Marcia Crosby. Taking inspiration from the popular game Connect Four, visitors to the exhibition collect cards featuring artworks from the show and make groupings of four on the panel provided. Through this exercise, connections between the works are formed. These connections could take a variety of meanings according to the participant, and whatever the outcome, these impressions contribute towards a better understanding of the works.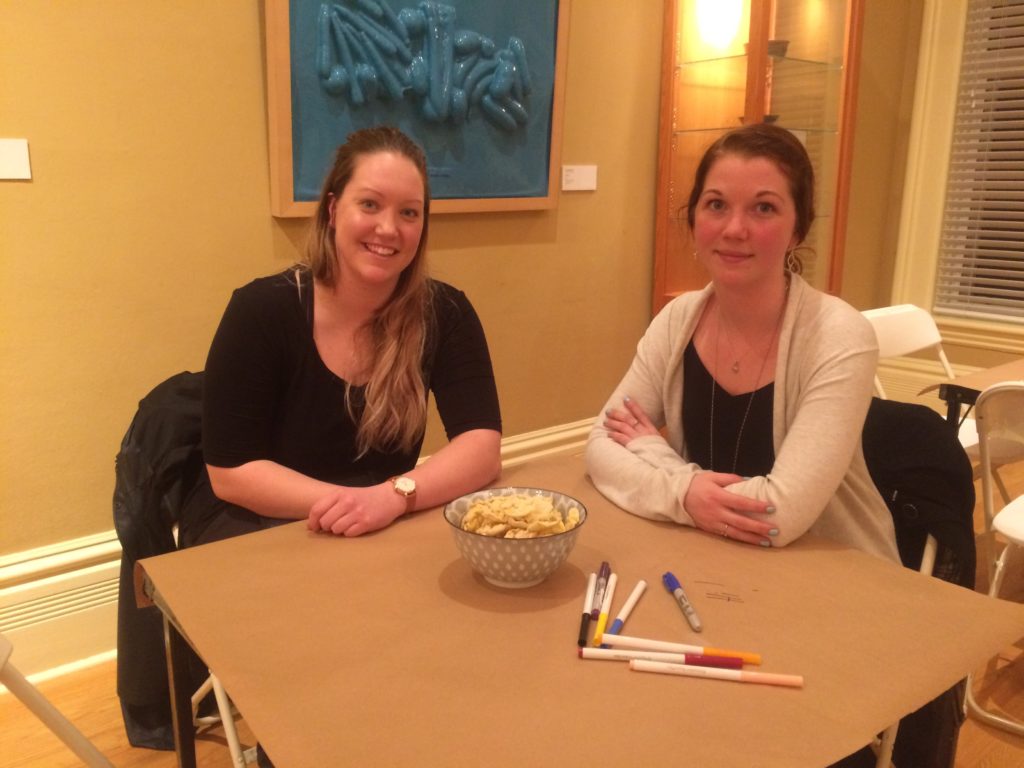 The feedback from participants of Encounter was extremely positive, with many happily surprised at how much they had gained from learning about art through discussion and observation from new perspectives.
I just wanted to thank you for an engaging and thought-provoking evening! I like to consider myself a "life learner" and your thoughtfully curated evening made me think and approach topics in different ways. I thank you greatly for this as it has further contributed to how I take in and interpret information. Encounter truly was a wonderful experience and I know I'm not the only one who feels this way! I look forward to future ones.

– Rebecca Dumas (Participant at Encounter)
Encounter will take place quarterly. Save the date for the next event on May 17, 2018. More details will be available on our website.