According to Corey Bryson, AGGV Preparator/Technician, the installation of current exhibition, Fiona Tan: Ascent, was "all in the details". The exhibition has a 5.1 surround sound system, soundproofed theatre area, 70 liner feet of in-house made maple shelving, along with custom grey linen wrapped case-tops.
Corey also notes that hidden security was also specially installed for added protection and that these installation elements aim to enhance the experience and security of this exhibit. On a personal level, he also shares insight on how the installation process evoked a deeper understanding of the artist's work:
"It has been an absolute pleasure installing Ascent and as a photographer it gave me the chance to think about images and videography in a new light, you know…to step back, reconsider and reimagine. Spending time with Fiona Tan's work this week has broadened my understanding of the collective importance of Mount Fuji and I am humbled to have been a part of this exhibit."
Fiona Tan's montage film Ascent is entirely made up of still photographic images depicting one of Japan's most recognizable landmarks, Mount Fuji. Commissioned by the Izu Photo Museum, Japan, the film and accompanying photo installation are a study of the significance of Mount Fuji in Japanese visual culture. The fictional narration alternates between love story and history, from Western Imperialism to modern tourism. The installation locates a unique realm where the relationship between photography and film come together.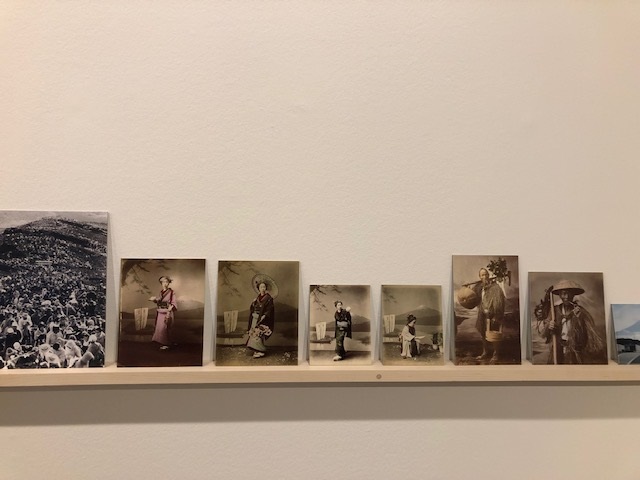 Fiona Tan: Ascent | February 16 – June 16, 2019 | Founders and Drury Gallery | Curated by Haema Sivanesan