By Audrey Wang, AGGV Volunteer
The artists involved in Imagining Fusang: Exploring Chinese and Indigenous Encounters were invited for a panel discussion in early July, where they revealed the motivation behind their individual interest in the concept of Fusang. Diana Leung and Kamala Todd, Rick Leong, Gwenessa Lam, Francisco Camacho Herrera and Harley Wylie were present. Haa'yuups (Ron Hamilton) was regretfully absent.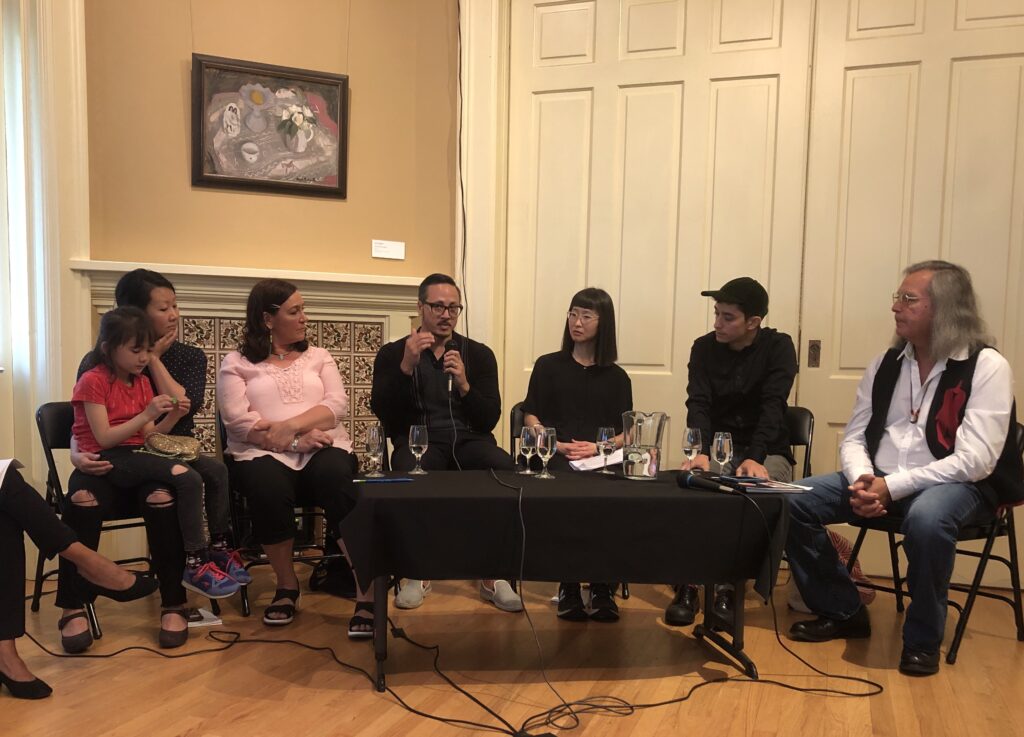 According to Chinese legend, in 441 AD, a monk named Hui Shen sailed to a land he called Fusang. Hui Shen's journey took him from the coast of China to Japan, Korea, the Kamchatka Peninsula (far eastern Russia), then to Fusang. Fusang, he reported, was some 20,000 Chinese li (about 9,000 kilometres) east of Kamchatka. His adventures were described in the 7th-century Book of Liang. Eighteenth-century mapmakers placed Fusang at the 50th parallel, in the region of what is now British Columbia. However, once Captain James Cook surveyed the coast of the Pacific Northwest (1776-1778), the concept of Fusang essentially disappeared, resurfacing from time to time to explain archaeological and ethnographical anomalies.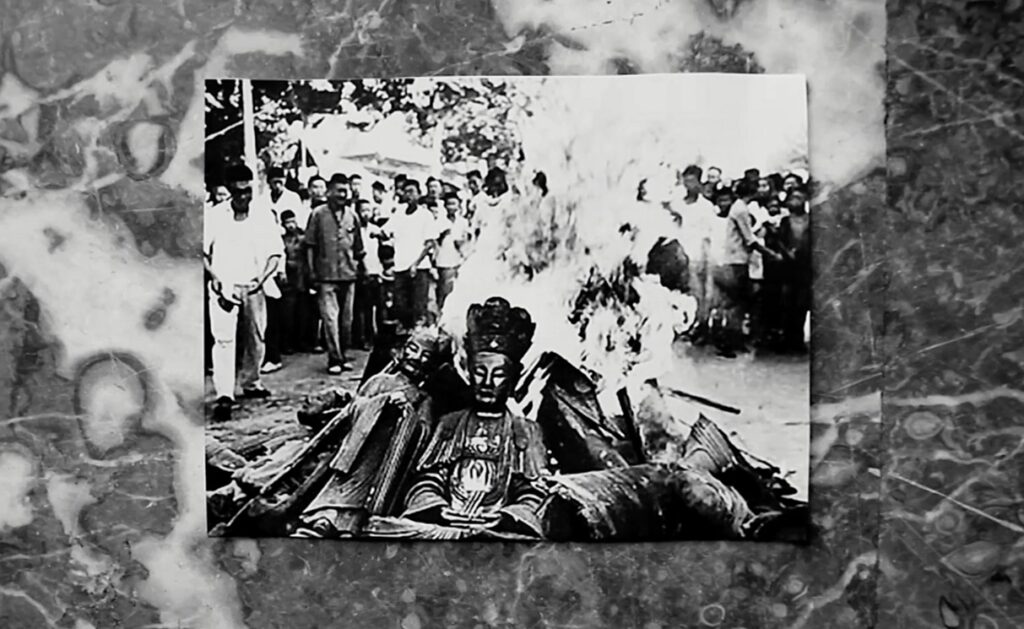 The speculative nature of Fusang is directly featured in the works presented by Gwenessa Lam and Francisco Camacho Herrera. Herrera's film, Parallel Narratives, draws on the legend of Fusang to examine the relationship between history and mythology; while drawings and photo-prints by Lam examine groups of seemingly disparate yet interrelated archaeological objects of ambiguous Indigenous or Asian origin.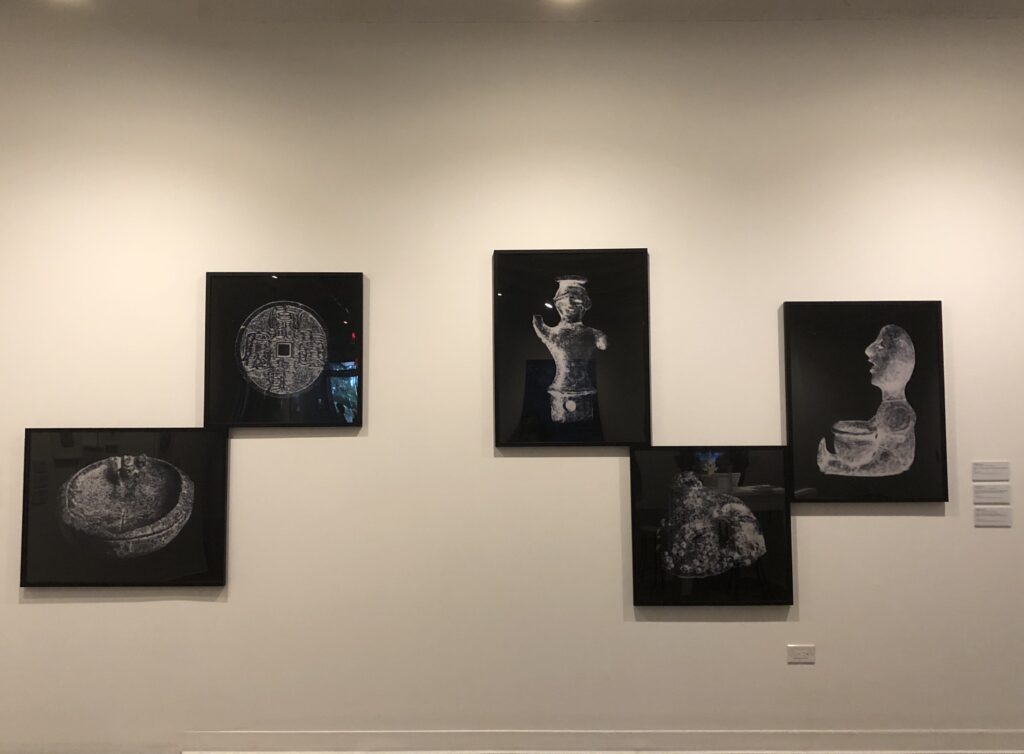 The modern social history of Chinese and Indigenous relations is told through the film Cedar and Bamboo (2008) by Diana Leung and Kamala Todd. The stories told in the film deal with identity, ambiguity and displacement while exploring how history erases ideas, objects and experiences that are considered anomalies. There are many shared histories between the Indigenous and Chinese in Canada – both groups faced discrimination and injustices while contributing to the development of Canada. Canadians of mixed ethnicities are featured in the film, reconciling personal issues of identity and belonging, a subject that Harley Wylie touched on while sharing his own struggles with identity and adversity.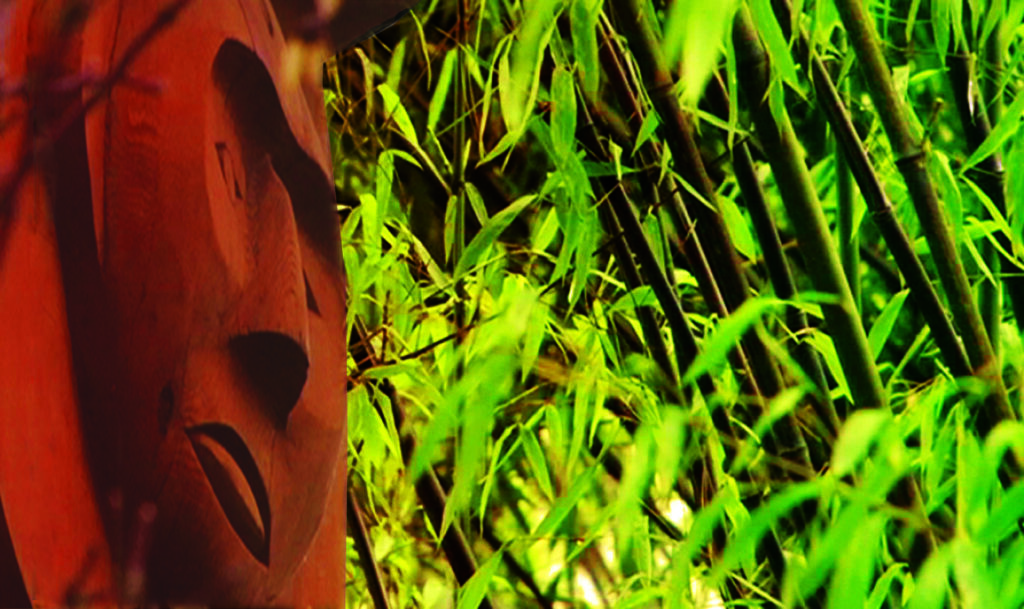 Rick Leong's painting Paradise Pool (2019) responds to the intersecting of his Chinese heritage and his Chinese Canadian culture. He uses Chinese visual language and image culture in a transformative way to articulate the Canadian landscape, in this case, the old-growth forest of the Carmanah on Vancouver Island.
The legend of Fusang ties together alternate histories, speculative cartography and cross-cultural stories that lend a historical realism to the social histories of Chinese and Indigenous relations today. In short, history is written according to the loudest voice heard. This exhibition brings into question who writes the history that is taught at school. The stories discussed in the exhibition and on the panel discussion show the importance of intangible heritage and oral histories, as panelists Todd and Wylie bring up instances of stories told and retold about early interactions between their own Indigenous cultures and the Chinese.
Feature image: Antonio Zatta (fl. 1757-1797, Venice Italy) | Map of Asia and America Showing Fusang | 1776 | Antique map, handtinted print on paper | Courtesy of Francisco Camacho Herrera, Amsterdam
Imagining Fusang: Exploring Chinese and Indigenous Encounters | June 29 – September 15, 2019 | Curated by Haema Sivanesan | Founders and  Drury Galleries