Sandhu Singh has been a long-time friend of the Art Rental and Sales Program at the AGGV, and this collaboration was celebrated at the opening of his exhibition at the Massey Sales Gallery in early April. The event was well attended by friends, supporters and patrons of the artist.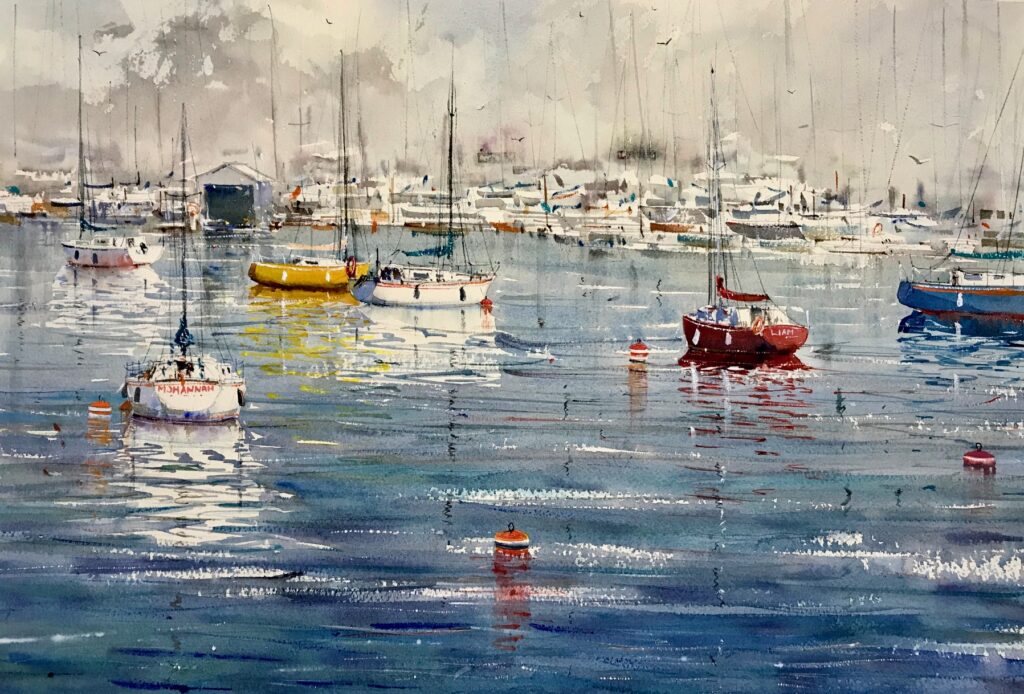 Singh grew up in India and moved to Canada as a young adult, settling in Victoria where he worked a variety of jobs while pursuing new hobbies such as gardening, photography and later, watercolour painting. His new-found passion for art and his effortless handling of this complex medium is evident in his works, as is his love for Victoria and its surrounds.
Singh's works largely portray daily life in the city, as well as the seascapes that are often glimpsed on the West Coast. The watercolours create the ideal balance of mood and subject representation. The visitors to the opening at the Gallery were evidently enamoured with the works, not only because of Singh's fluid portrayals but also because of the connections local Victorians have with the locations depicted. Singh is thrilled when his paintings tell a story or evoke a memory or emotion in his viewers.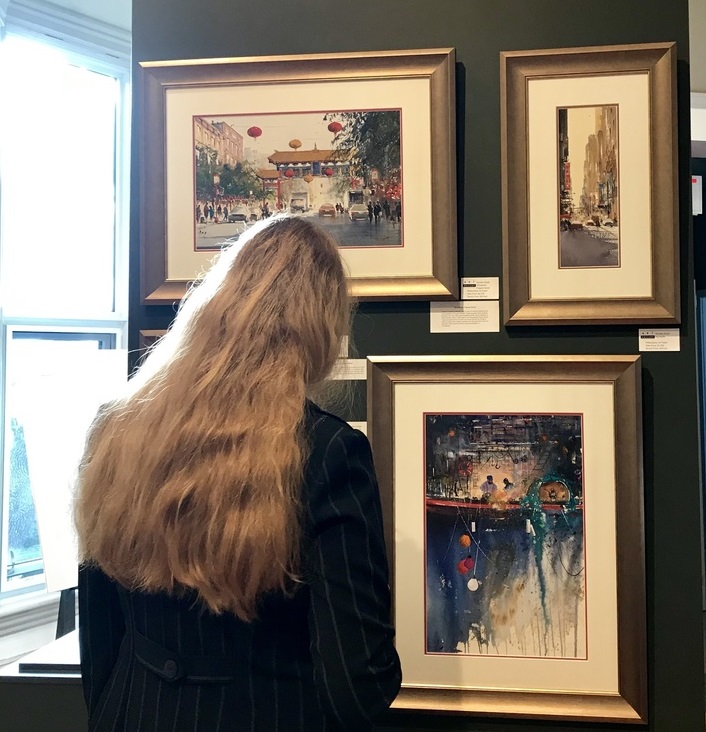 In a CBC Radio interview in April, Sandhu Singh explains the title of the show, "Heart and Soul":
The name of the show is "Heart and Soul". I always felt that the heart is here in Canada, because the kids are here, but my soul is always attached to India. A lot of my memories come from there. You really don't fit in either way.
Singh aptly sums up the challenges faced by immigrants and his constant struggle with identity, feeling himself to be in a "no man's land" as he tries to find a balance and a sense of belonging between his homeland of India and his country of residence in Canada. His paintings present a diversity of environments for that reason, as he reconciles the two parts of his life.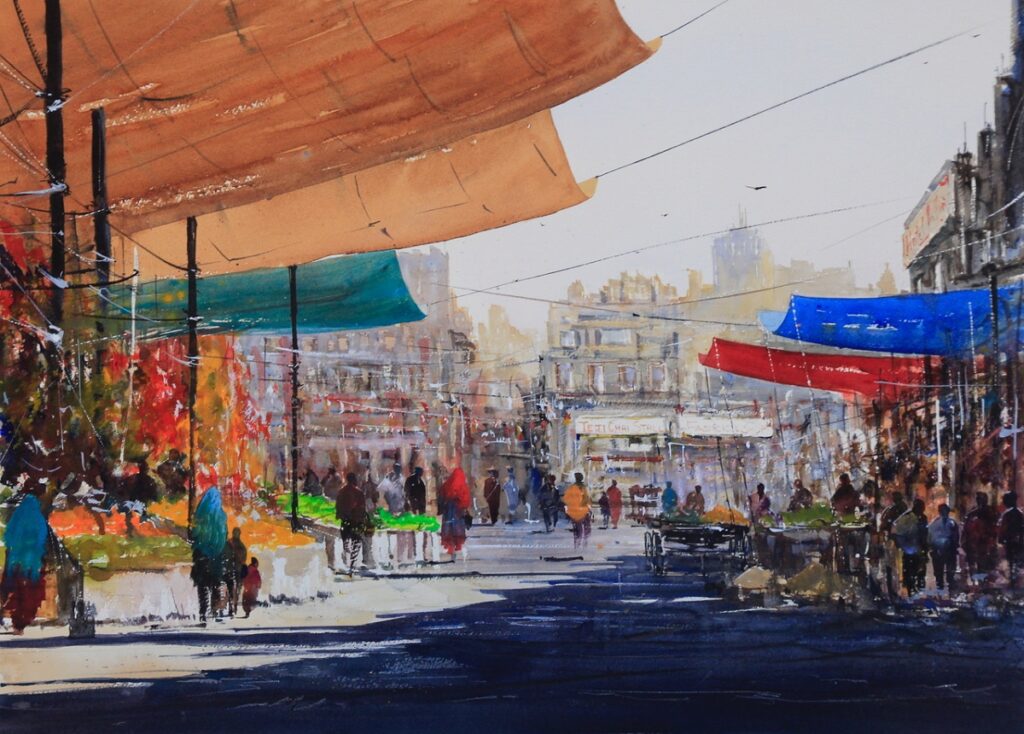 We hope you enjoy the podcast, North by Northwest, where CBC's Cheryl McKay speaks to Sandhu Singh about the paintings in the exhibition.
http://www.cbc.ca/player/play/1507338307503/
Feature image: Artist Sandhu Singh with Karen Cooper, Art Rental and Sales, AGGV