By John Manson, Gallery Shop Coordinator We are thrilled to present a Q&A with BC-born jewelry artist and fashion designer Warren Steven Scott (Nlaka'pamux Nation and Toronto, ON).
By John Manson, Gallery Shop Coordinator
We are thrilled to present a Q&A with BC-born jewelry artist and fashion designer Warren Steven Scott. Warren grew up in White Rock, BC, is a member of the Nlaka'pamux Nation, and has Sts'ailes and British ancestry. He is currently located in Toronto and has been running his design business for the last four years.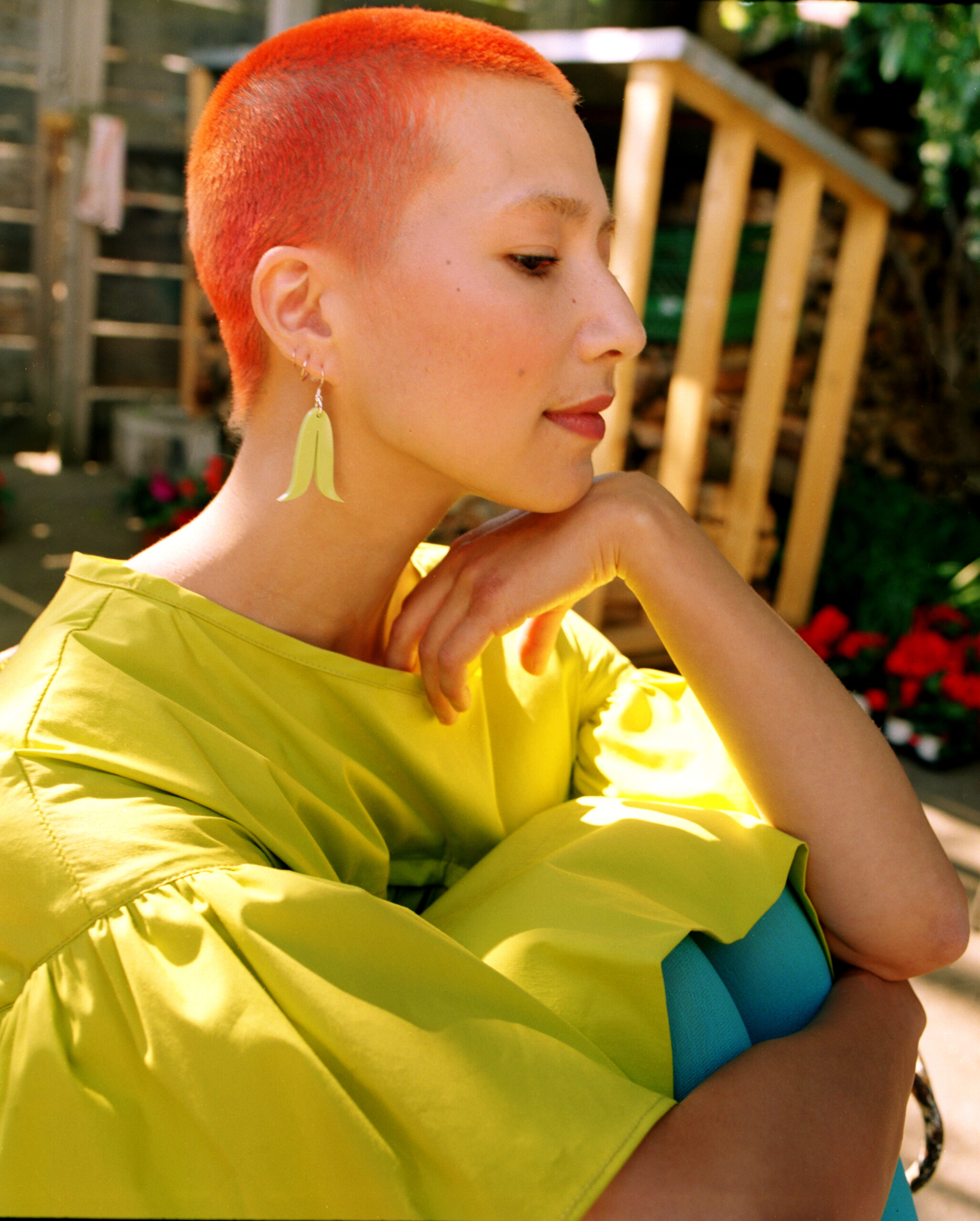 JM: How did your background in fashion lead you into making jewelry?
WSS: It's true, when pursuing a career in fashion and attending fashion school, I didn't think I would be a jewelry designer. However, I remember watching an interview with Christiane Lemieux, founder of the homeware and furniture house DwellStudio. In this interview she spoke to her textile design background, and how she just let opportunities happen as her skills took her where they needed to. She rounded out this idea by saying something along the lines of you get to where you need to be, but it's never the route you think it is. I really do think of this so often.
JM: How/when did you start your jewelry business?
WSS: Laser cut acrylic earrings really have become come synonymous with WSS. The first jewelry pieces were designed as part of my debut runway collection at the inaugural Indigenous Fashion Week Toronto in 2018, now Toronto Fashion Arts. It was my first runway collection of clothing, really my first presentation of my work, and I was thinking about the full image and presentation. So, I knew I also wanted earrings with these looks and that's how it all started.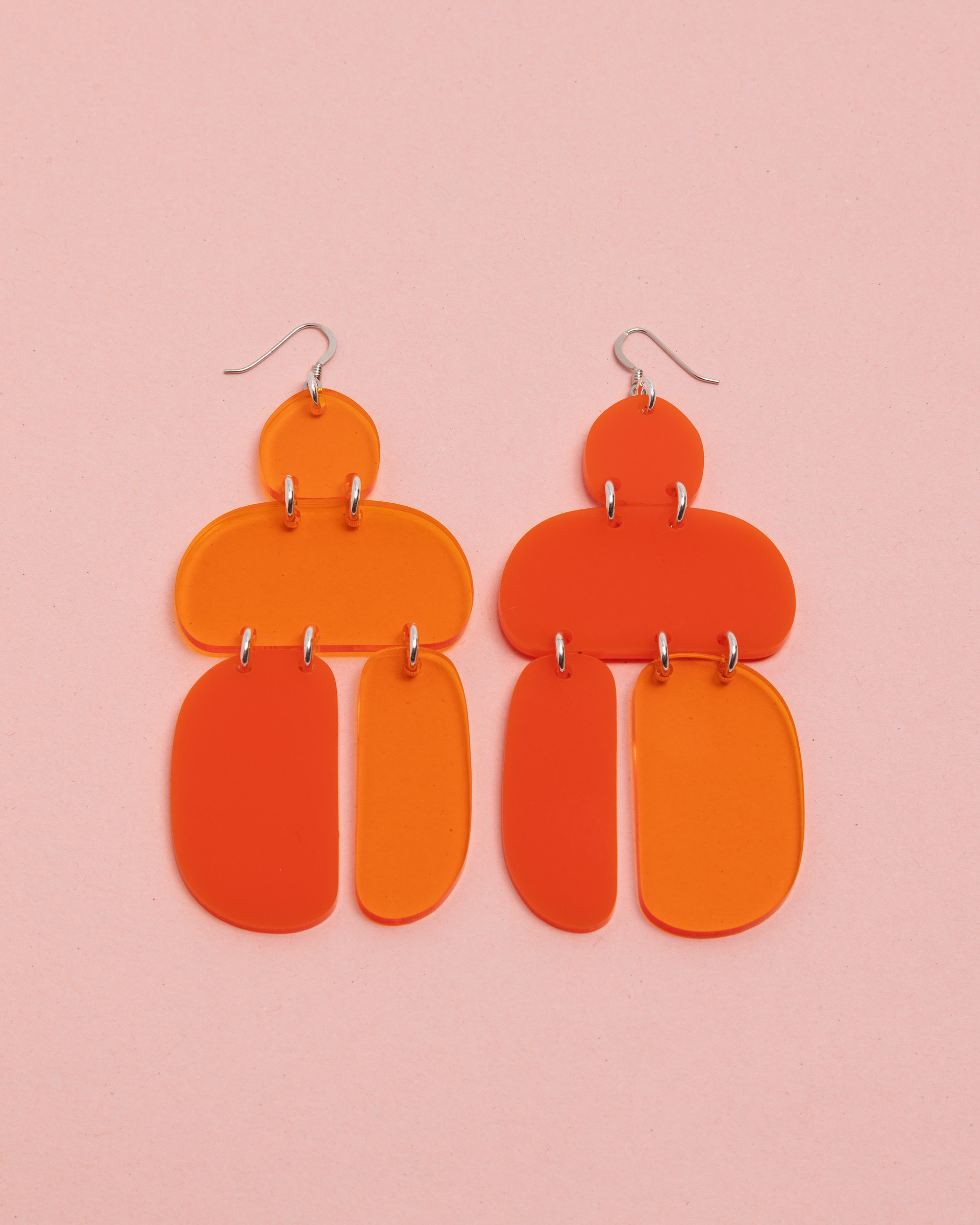 JM: How would you describe the growth that your business has experienced over time?
WSS: Sometimes it feels like I'm overextended, and a friend of mine always reminds me to think about where WSS was a year or two ago. It puts into context all the work, projects, hurdles, and achievements that have occurred in the last few years. Then I realize that in 2018 my studio was my living room and my dining room table was a drafting table, then in 2019 I moved into a shared studio space with a friend, and finally as of 2021 we now have our own studio space with 900 sq ft to work and create on our own. It's so great.
JM: How do you get inspiration for your various designs?
WSS: I try not to apply pressure to the designs and just see where I am at during that time. As creatives, there are always certain ideas, colours, shapes, inspirations, textures and images that remain in my head and I think those bubble up when I need them to. That's one reason why I hold onto so much of our material waste from earring and clothing production. These scraps, pieces of things, I don't know what they are for right now but eventually they will be used.
JM: How did you develop your new line, Cedar in Sec-he Sky?
WSS: That whole collection revolved around an idea that I would surprise all the WSS fans with a bunch of unexpected work. I had this idea to release new custom acrylic colours made from recycled materials, new earring designs, my first collection of clothing, and my first series of artworks. I was romanticizing this idea that I would do this release and people would go online and be excited by all of the new work all at once. I did have fun with it, even if that was mostly for me. There is a lot more to this collection, but I haven't really spoke to that before.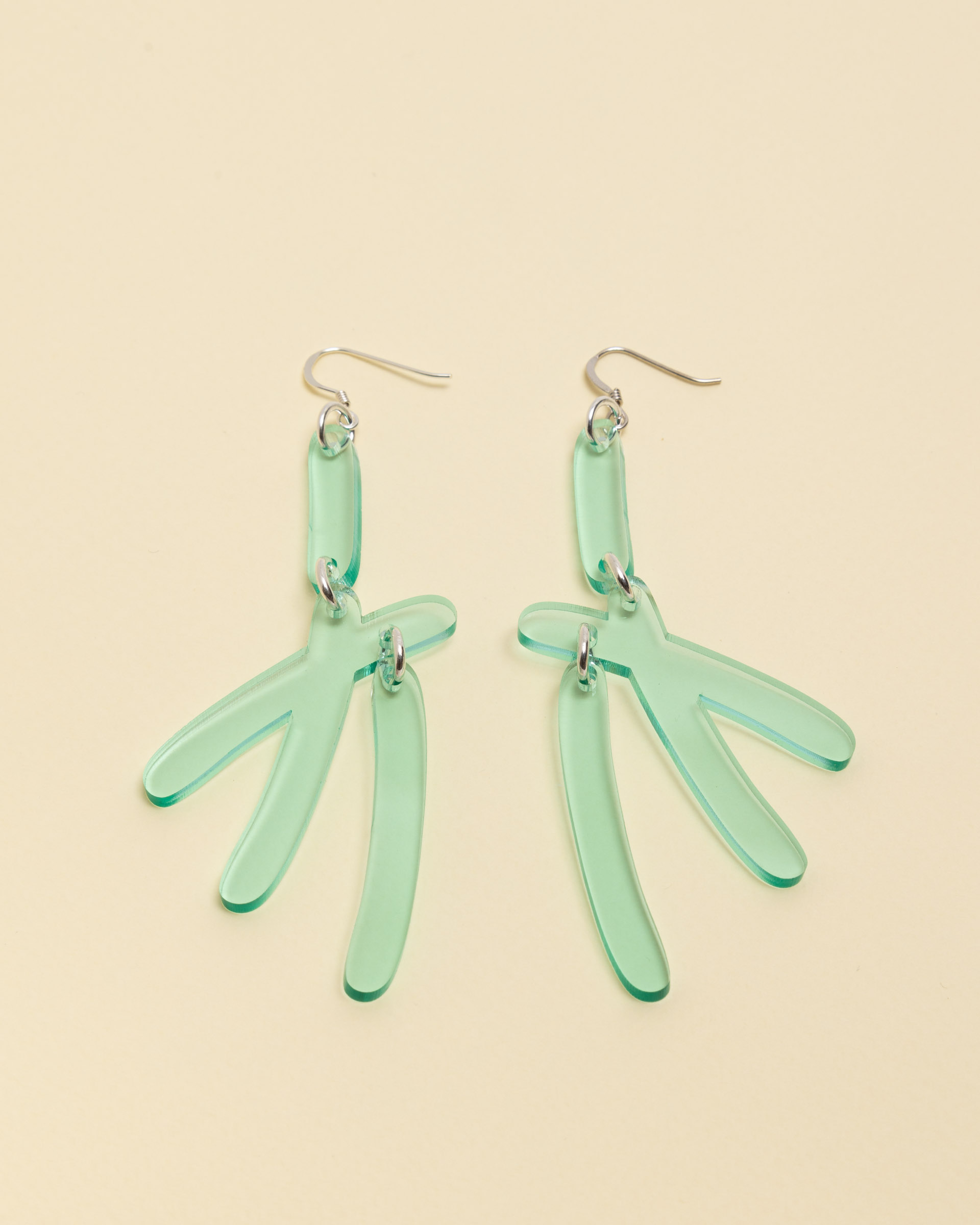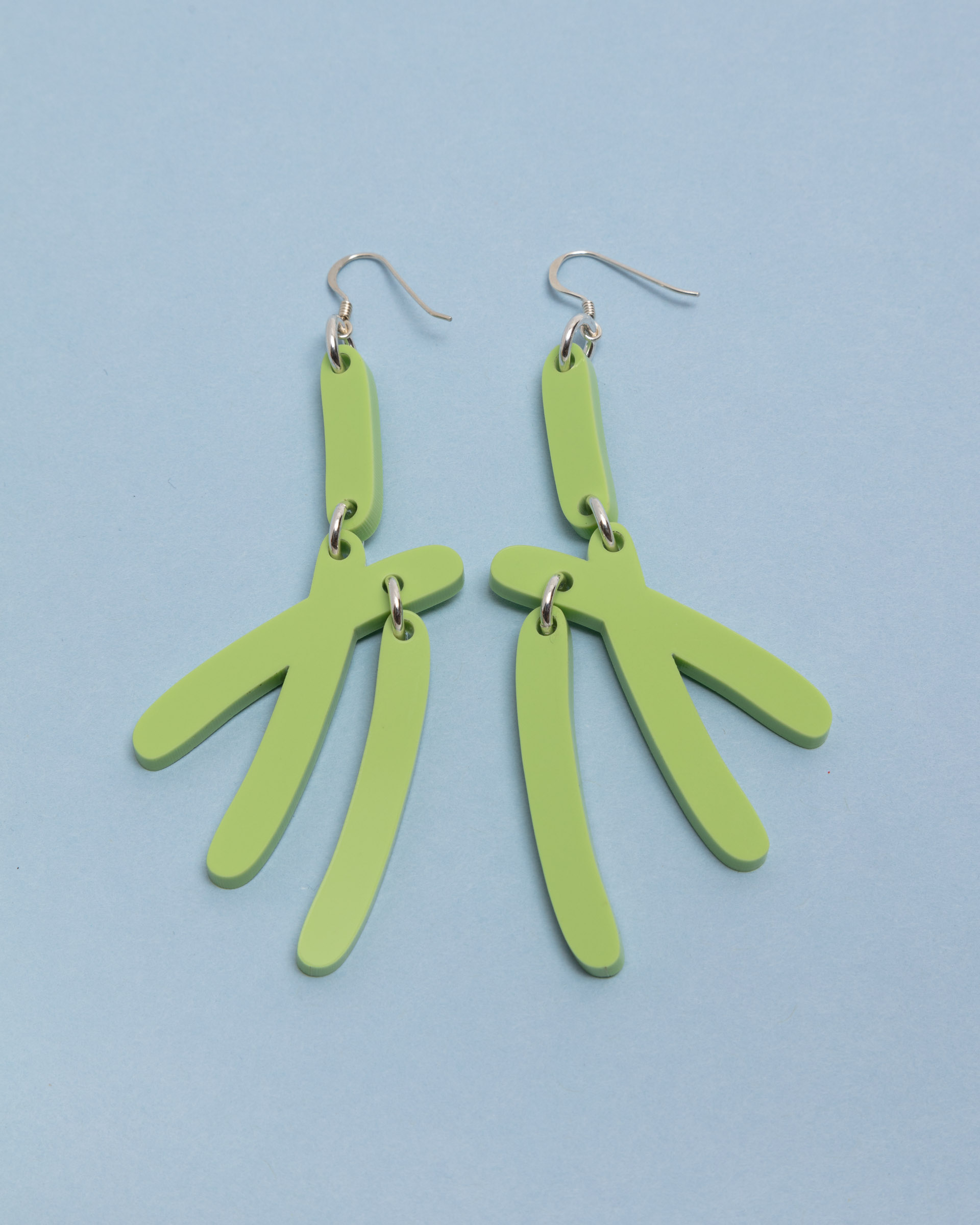 JM: How would you characterize the Warren Steven Scott customer?
WSS: So many folks! It's so hard to say, but I think it's really just people who love to celebrate beautiful work and support Indigenous creators and small businesses. I feel like every week I am seeing people connecting and chatting because they recognize someone is wearing WSS earrings or dresses. What a beautiful excuse for connection that is; it's something I never expected. Recently, I heard of customer wearing WSS in Italy and someone recognized their earrings there. These tourists got to hang out and begin a conversation because of a pair of earrings. It's so cool.
JM: What is some advice you would pass on to aspiring designers/artists?
WSS: Don't pressure yourself into cycles. I'm not trying to create a new collection every season; it doesn't have to be new and instant all the time. Those first earrings that I designed for the runway show in 2018 are still available today. Create a structure and model that works for you, and is influenced by good ideas and habits. Celebrate your work.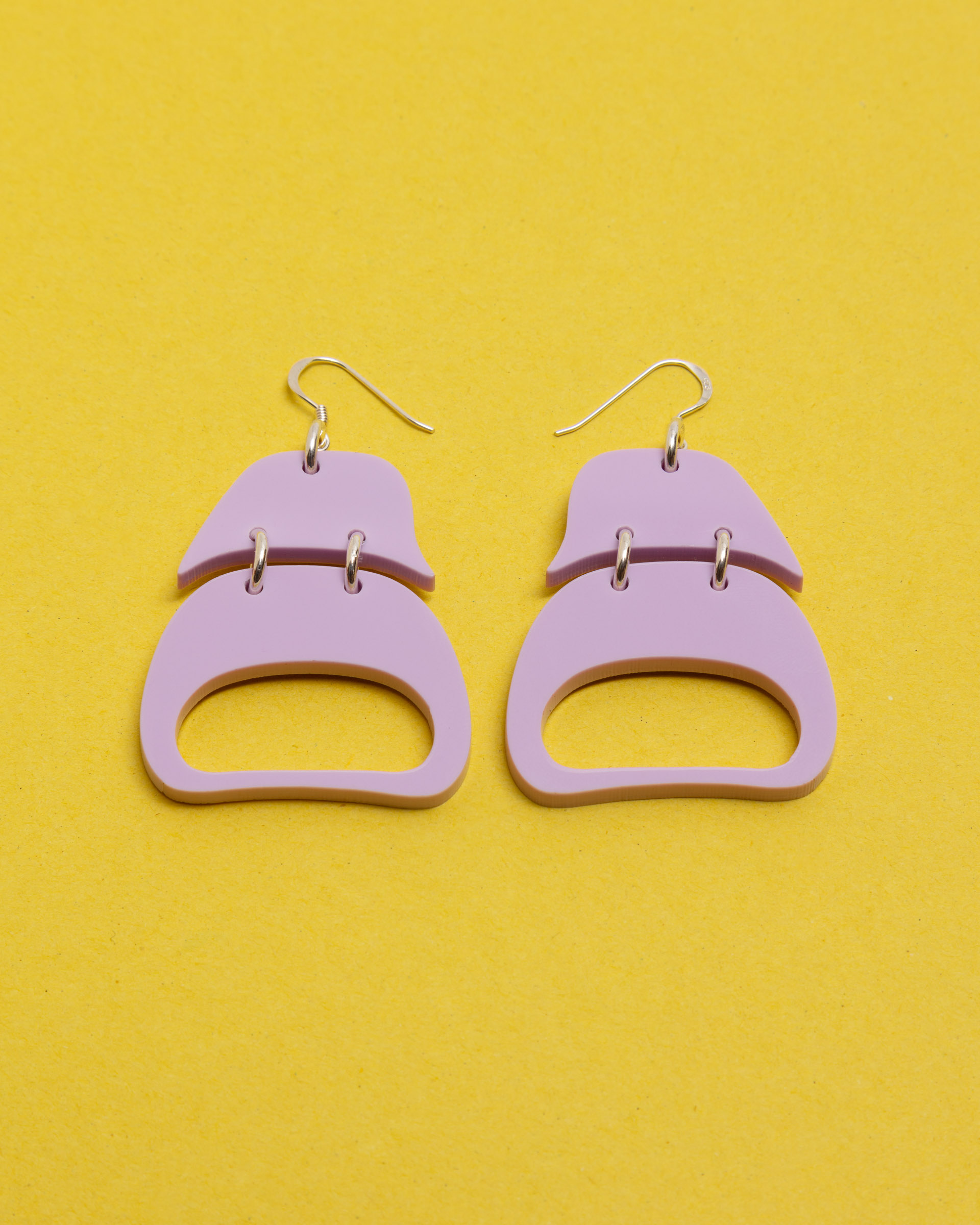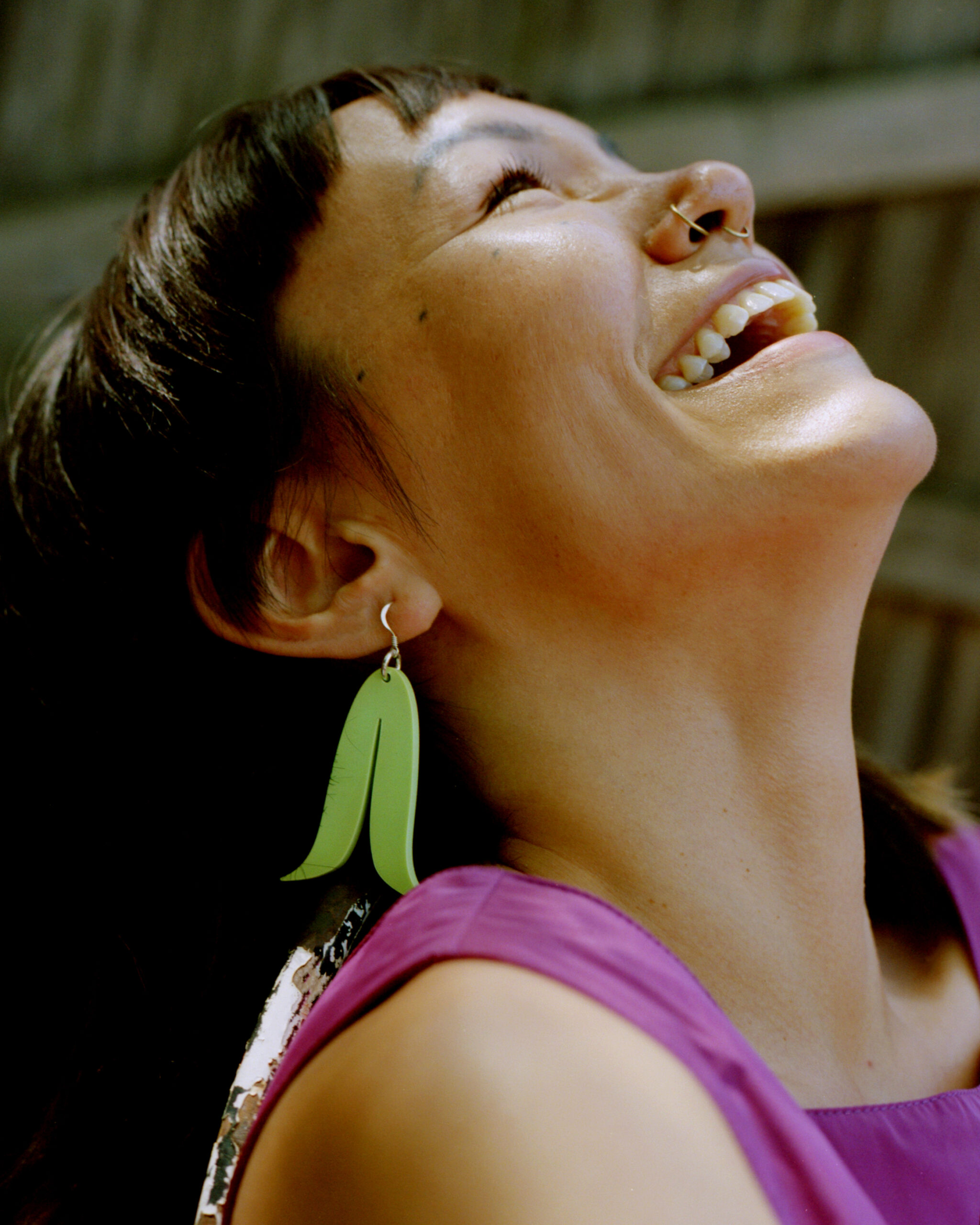 Thank you to Warren for his lovely and thoughtful responses. We carry an ever-evolving assortment of his earrings in the Gallery Shop. For more information about projects and his designs, please check out warrenstevenscott.com.
Feature Image: Lilac Cedar Bough Earrings Lilac with Green Harvest Dress, photo courtesy of Warren Steven Scott