By Hilary Potosnak, AGGV Tours & Studio Coordinator
One of our popular reoccurring public programs at the Art Gallery of Greater Victoria is Family Sunday. If you've never had the opportunity to experience one of these dynamic events it's time to mark your calendar!
Family Sunday runs almost every month during the school year. Originally designed for parents and young children, Family Sunday has evolved over the past couple of years into a community focused event — a time for everyone to come together and experience the art gallery through hands-on activities. Have you ever wanted to make art surrounded by art? Here is your chance!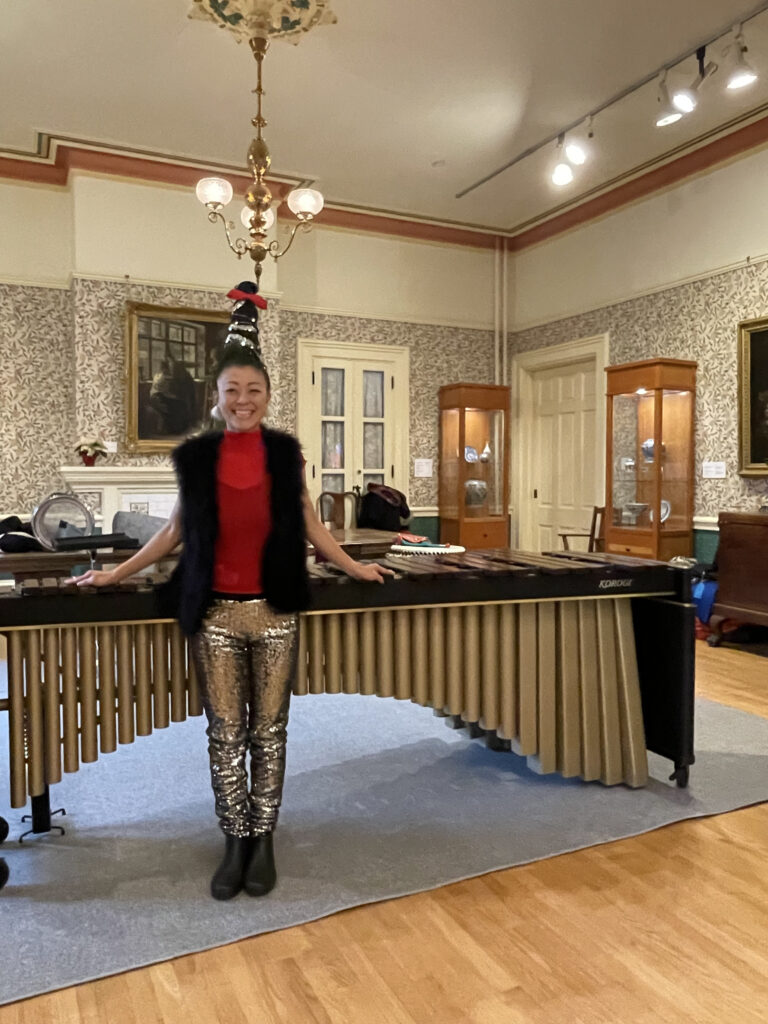 In December 2022 Family Sunday welcomed Victoria Symphony Orchestra percussionist Masako Hockey to the Mansion — who brought her A-game to the gallery and really enhanced the festive atmosphere. Visitors were able to play along with Hockey as well as try out some of the instruments she and her team brought to the gallery. Alongside the joyful music provided by Hockey our Family Sunday volunteers facilitated various art making stations. Everyone left with armfuls of handmade art. It was a wonderful way to close out the year.
Our Family Sunday program took a break in January but returned in full force in February. Falling on the Family Day weekend, the February Family Sunday programming continued the perpetual theme of embracing community connections and art. We were privileged to welcome Lou Lynn, the 2021 winner of the Saydie Bronfman Award for the Governor General's Awards in Visual and Media Arts, as our special guest for February. Lynn's metal and glass sculptures that resemble somewhat twisted household objects were the perfect vehicle to get the creative juices flowing for visitors. Lynn engaged artists of all ages in making small, imaginary tools — a nod to her own art. Some of our visitors got very creative!
The theme of building continued throughout the Gallery with volunteers working alongside visitors constructing structures and even creating mobiles. The building theme was also a nod to Heart of the House: Art and the West Coast Modern Home, curated by Steven McNeil, Curator of Historical and Canadian Art. This popular exhibition explores the world of midcentury modernism in British Columbia and the art and architecture made here.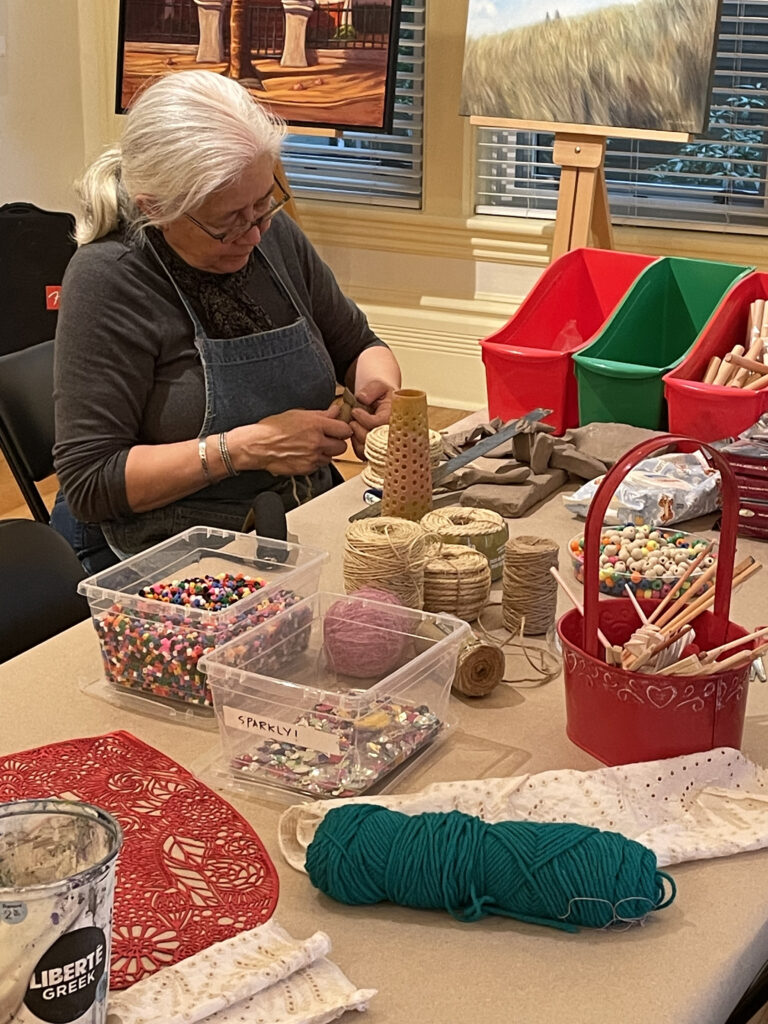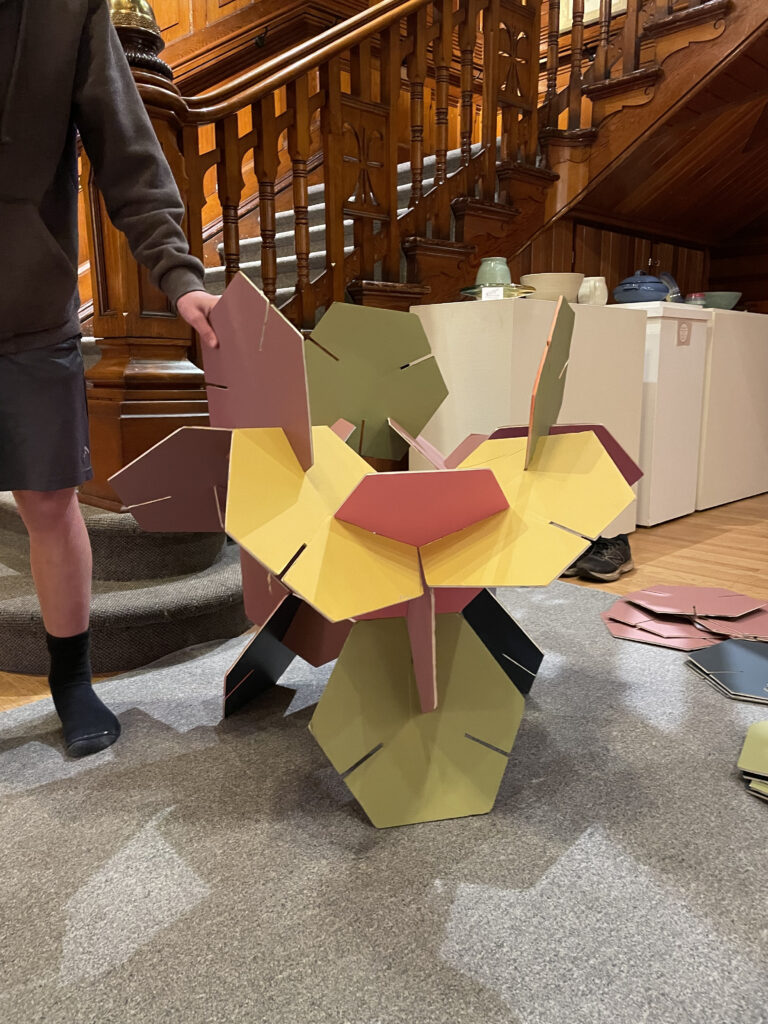 The link to current exhibitions is what drives Family Sunday programming and we are looking forward to March 19 and our upcoming programming connecting to Woven In: Indigenous Women's Activism and Media. Keep an eye on our event calendar for more details, and stay tuned to see what's around the corner for Family Sunday.
Family Sunday runs on the third Sunday of the month from October to June.