With the AGGV currently involved in a multitude of collaborations with artists and organizations, locally and internationally, Family Sunday kicked off the new season with amazing guest artists associated with exhibitions currently on show and in the works.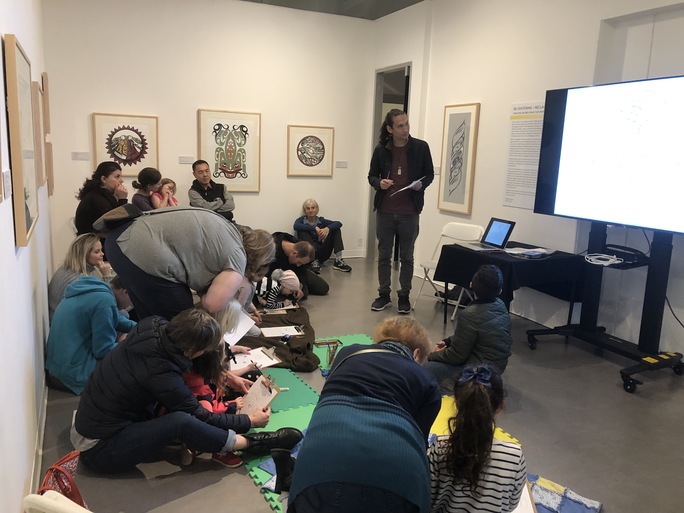 In October, our guest artist was Dylan Thomas, a Coast Salish artist and member of the Lyackson First Nation of Valdes Island. We are grateful for his involvement as he also participated as a panelist in a major artist-centred research convening the following week in October – the first component in Haema Sivanesan's multifaceted research and exhibition project, In the Present Moment: Buddhism, Contemporary Art, and Social Practice.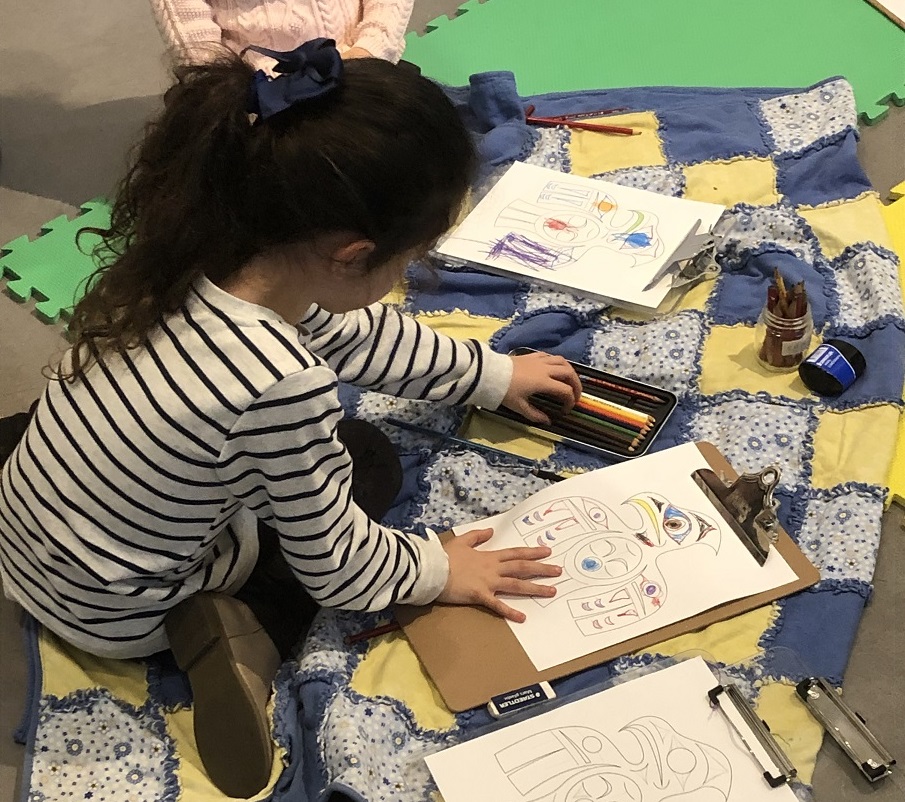 At Family Sunday, Dylan led groups of children (and adults) on a step-by-step lesson on how to draw a Thunderbird, weaving in Coast Salish stories, his own experiences as a practicing artist and showing examples of Thunderbird sculptures, paintings and prints in collections throughout Canada. The sessions were enlightening and fun, and we thank Dylan for being such a patient and thoughtful teacher!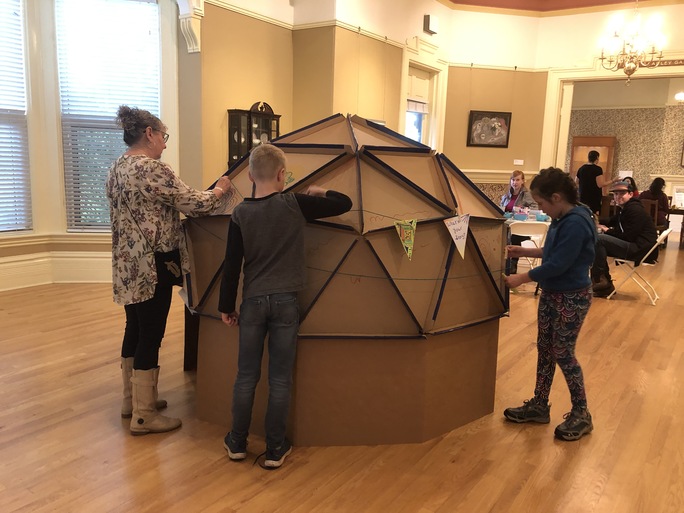 Additionally, when not attending Dylan's master class, participants busied themselves creating murals on a geodome structure in the Spencer Mansion and wove mobiles and bunting out of Fall leaves.
In November, we were pleased to have artist and educator Kerri Flannigan join us for Family Sunday. Kerri's work, Feeling Measurements (2018) is found in Tender Works, an exhibition on now until February 23, 2020. Central to this work is the theme of camping and the different associations individuals have with the experience of living outdoors in a tent.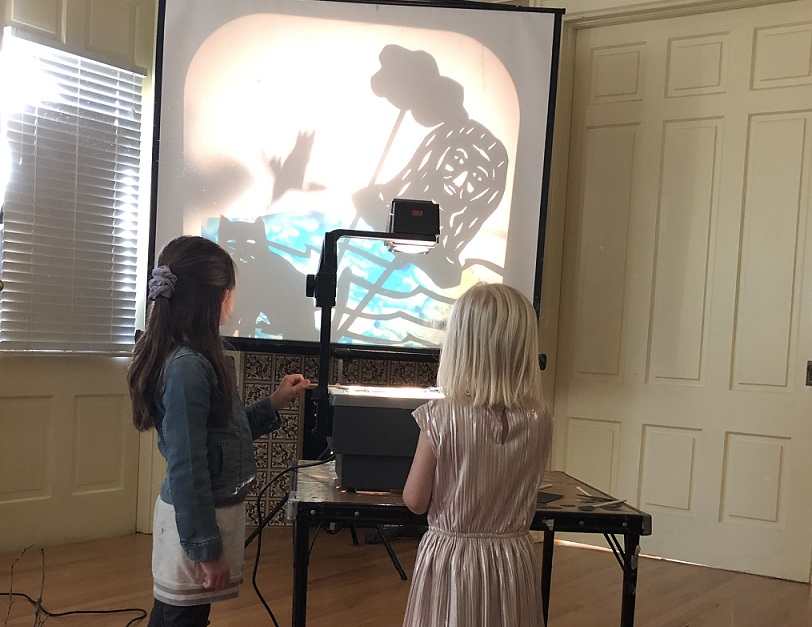 With this theme, tents, blankets and a "campfire" were set up in the Spencer Mansion, as kids cozied up and played. In the darkened room, a projector screen allowed participants to perform a shadow puppet show with puppets that they had created. As this portion of the activity progressed, a strong collaboration emerged, with younger children working the puppet show and older children told stories ad-lib from the performance.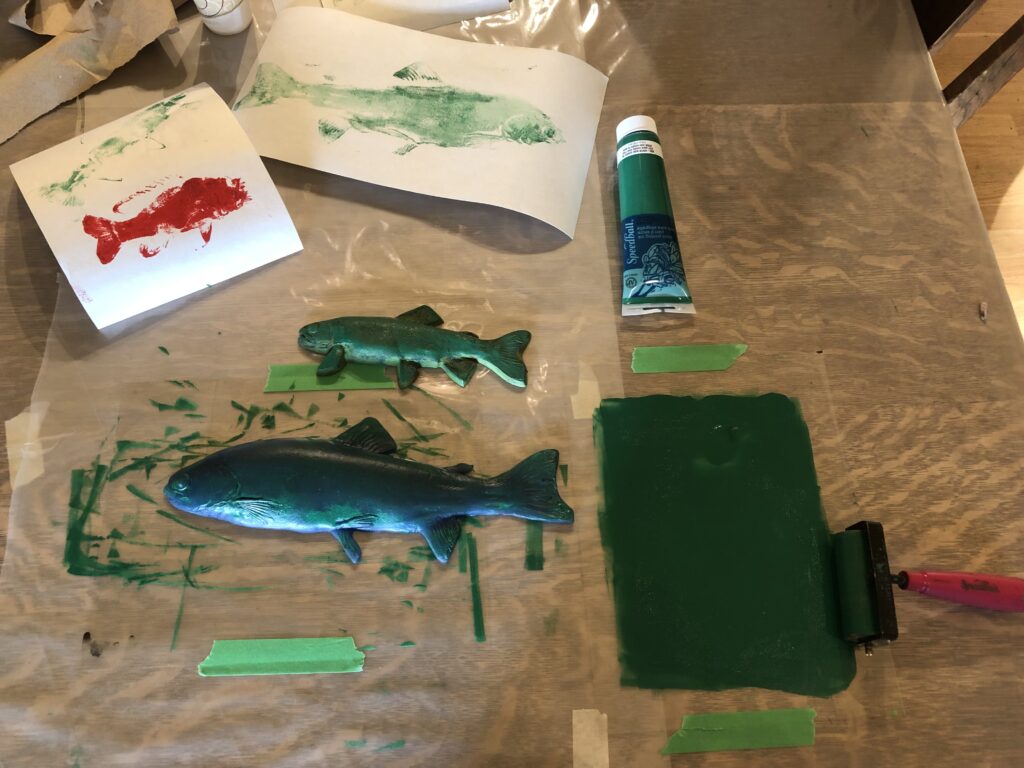 Other crafts at November's Family Sunday included making prints from rubber fish – a fun and messy project enjoyed by many – and making organic artworks by weaving yarn on sticks, an activity that again engaged collaboration between all ages.
Family Sunday happens every third Sunday of the month October – June, and is an afternoon of exploring hands-on art-making and ideas for all ages. This recurring program often features special guests like storytellers, artists, performers or musicians. 'Tis the season for family fun! Please join us December 21 for a playful Family Sunday featuring special guests Staches and Lashes Collective!