In October, the AGGV's Art Rental and Sales Program hosted a packed room of art enthusiasts and patrons, keen to hear the program's long-standing artists – Adam Noonan and Linda Mercer – speak at the opening of "Let Us Take You There". As the title implies, both artists invited all to a walk along the path of their imagination while embracing the colours of the fall season.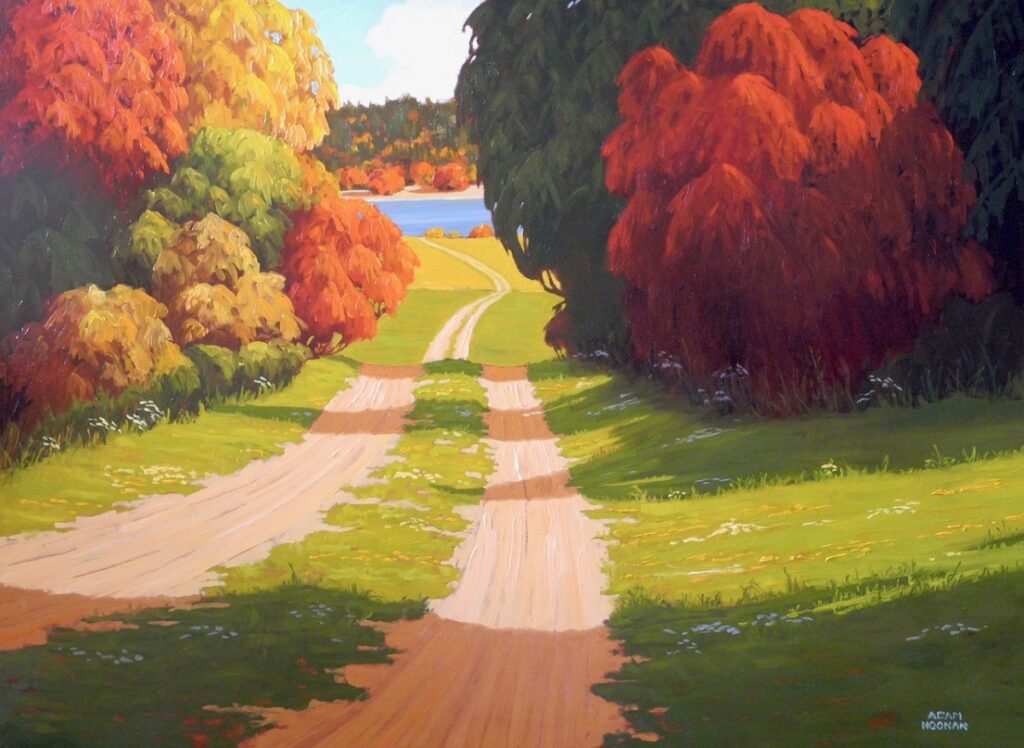 Adam Noonan is revered for his rich oil paintings and signature style of buildings and landscapes often including a path leading to somewhere curious. He uses a distinctive colour palette of oranges, reds, and golds, and his extraordinary use of shadow and light adds vibrancy to his paintings.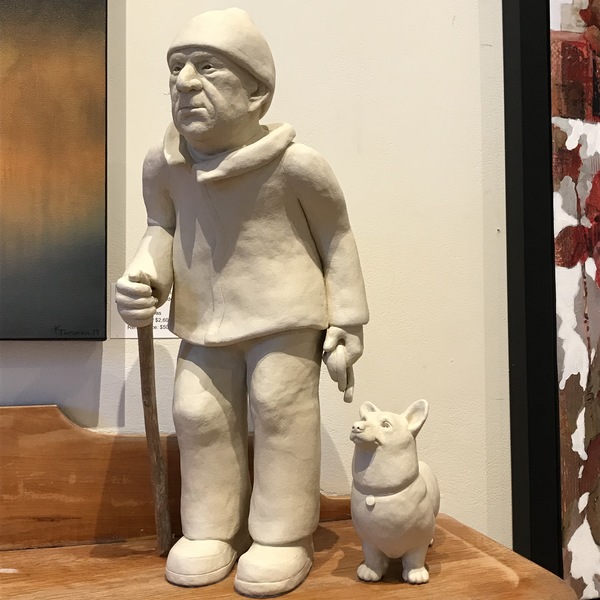 Linda Mercer is a unique multidisciplinary artist (painter, ceramicist, and sculptor). She expresses playful, good-natured, and often humorous aspects of her new urban world in her work such as capturing the joy of people walking their dogs.
As part of the Art Gallery of Greater Victoria, the Art Rental & Sales program presents an ever-evolving inventory of high-quality, original works by emerging and established local artists. Visit our boutique showroom, the Massey Sales Gallery, located in the Spencer Mansion.
Feature image: Adam Noonan, Mixed Use Zoning, Oil on panel