Pictured above: Kristina Kudryk | Portrait of the Artist in the Guise of the Empress Loyola and Under the Spell of Maxwell Bates | oil on canvas | Gift of the Artist, AGGV 2010
Enter through the doors of the Centennial Gallery to see the AGGV's exhibition, Close To Home, and you will be struck by the vivid portrait of an austere woman in a black dress. Then, you will notice that the piece appears to be mirrored by its larger doppelganger on the far wall of the Gallery. Painted some 50 years apart, both paintings are strikingly similar, yet individual in character.
The first painting by Maxwell Bates (1914-1980) is entitled United Empire Loyalist and was painted in 1970. The portrait of the handsome woman refers to Canada's refugees of American loyalists in the late 18th century, who settled in Nova Scotia, establishing an English-speaking population to the east and west of Quebec. Rendered in Bates's signature Expressionist style, the woman in the portrait looks just past the viewer with an indeterminable facial expression, as if hiding her emotions behind a mask of enigma and elegance.
Maxwell Bates was a Canadian architect and expressionist painter. Born in Calgary in 1914, he moved to Victoria in 1962, after having lived variously in England and the United States. While in New York in 1949, he studied at the Brooklyn Museum with the German Expressionist Max Beckmann. Beckmann's influence is evident in Bates's works.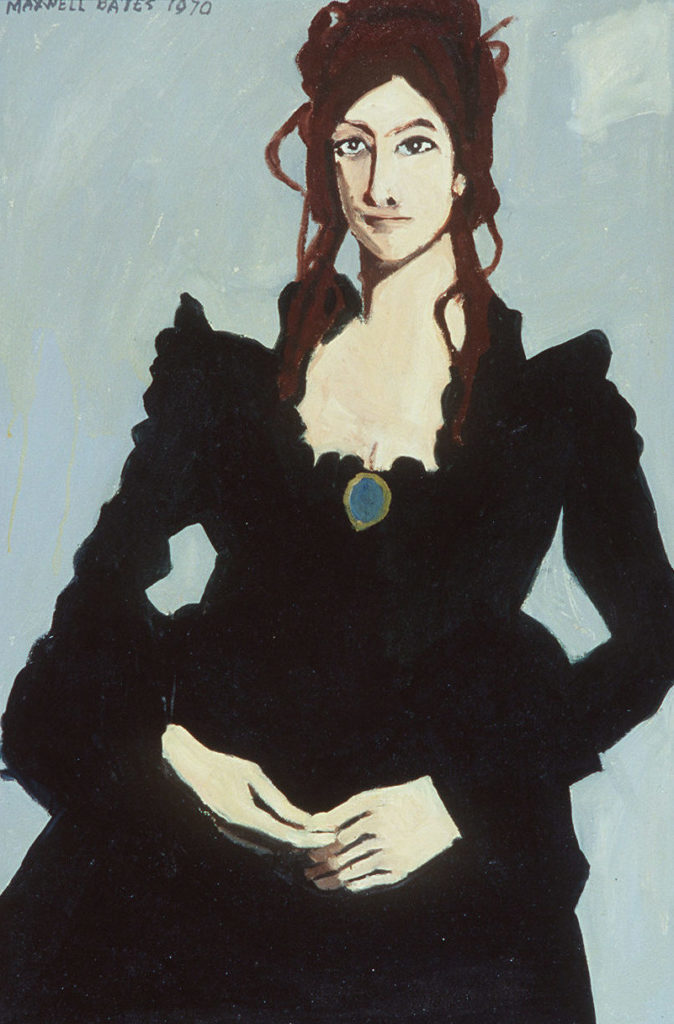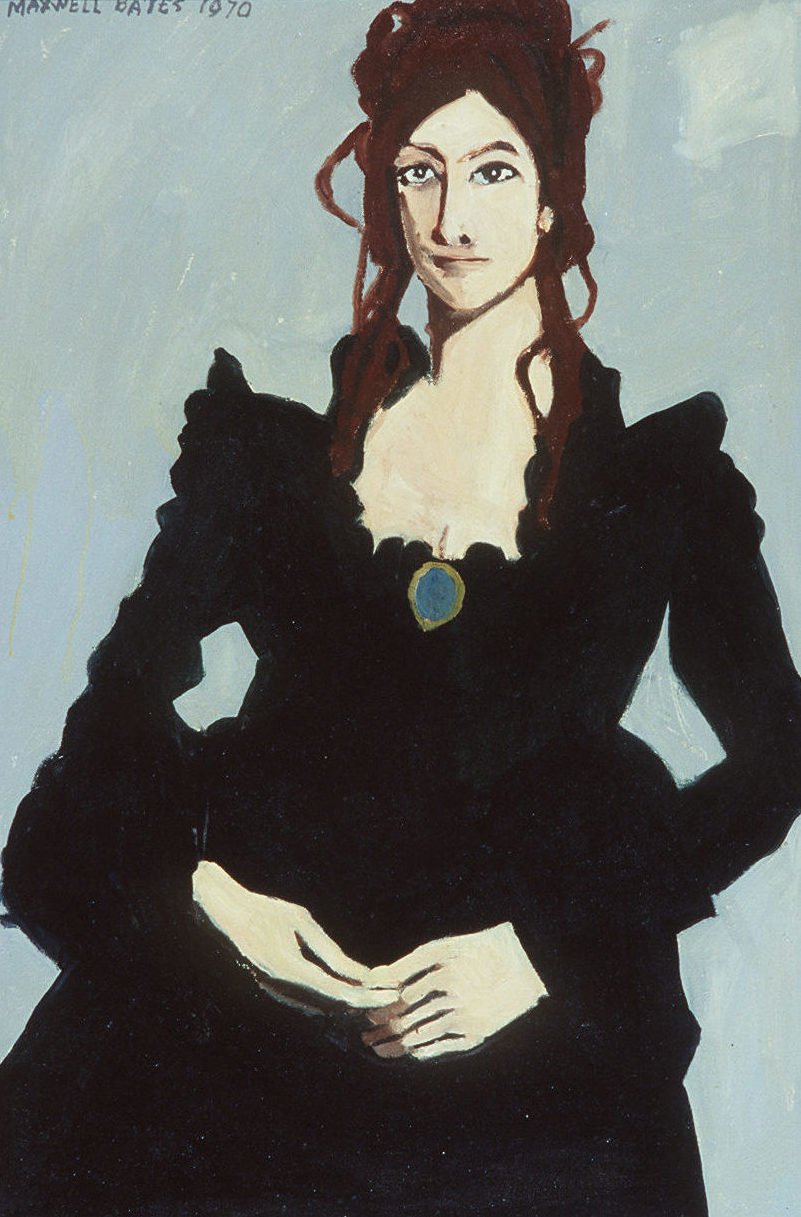 Kristina Kudryk's Portrait of the Artist in the Guise of the Empress Loyola and Under the Spell of Maxwell Bates is a large canvas. The painting originated from an information-gathering trip Kudryk made to the AGGV in 2009. In preparation for the exhibition, The Last Picture Show, Kudryk went through the AGGV's basement vault, picking through hundreds of paintings and Asian art objects. She was obviously taken by Maxwell Bates's portrait, using it as a muse to substantiate her research. Much of Kudryk's painting is taken up by the woman's voluminous skirt embellished with all sorts of objects. These objects are all artworks she encountered at the AGGV. In a sense, the painting is the ultimate homage to the AGGV's collection.
Close to Home: Local and Regional Artists in the AGGV Collection | April 22 – September 4 2017 | Curated by Michelle Jacques | Centennial & Ker Galleries